Every Marvel fan can't wait for Spider-Man: No Way Home, as the Marvel movie is opening the Multiverse for an endless array of iconic characters to join the Marvel Cinematic Universe. Though five villains have been confirmed for No Way Home, let's dig deeper into who could complete the Sinister Six.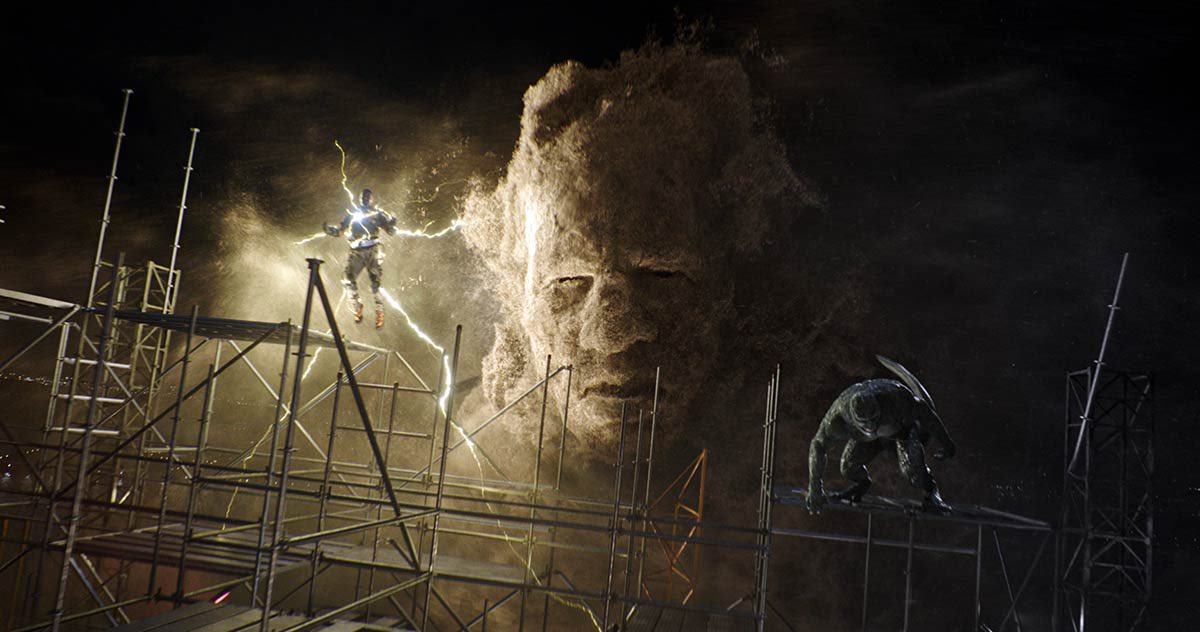 Related: Disney Finally Reveals 'Guardians of the Galaxy' Coaster Facade
The Sinister Five?
The "Sinister Six" are one of the most iconic groups of supervillains from Marvel comics, terrorizing the Marvel Universe in Marvel's New York.
In the official trailer for Spider-Man: No Way Home (2021), fans only spotted five villains: Alfred Molina's Doctor Octopus, the Green Goblin (Willem Dafoe), Electro (Jaime Foxx), Sandman (Thomas Haden Church), and Lizard (Rhys Ifans). Marvel has some tricks up their sleeves, but who could be the sixth villain?
Doctor Octopus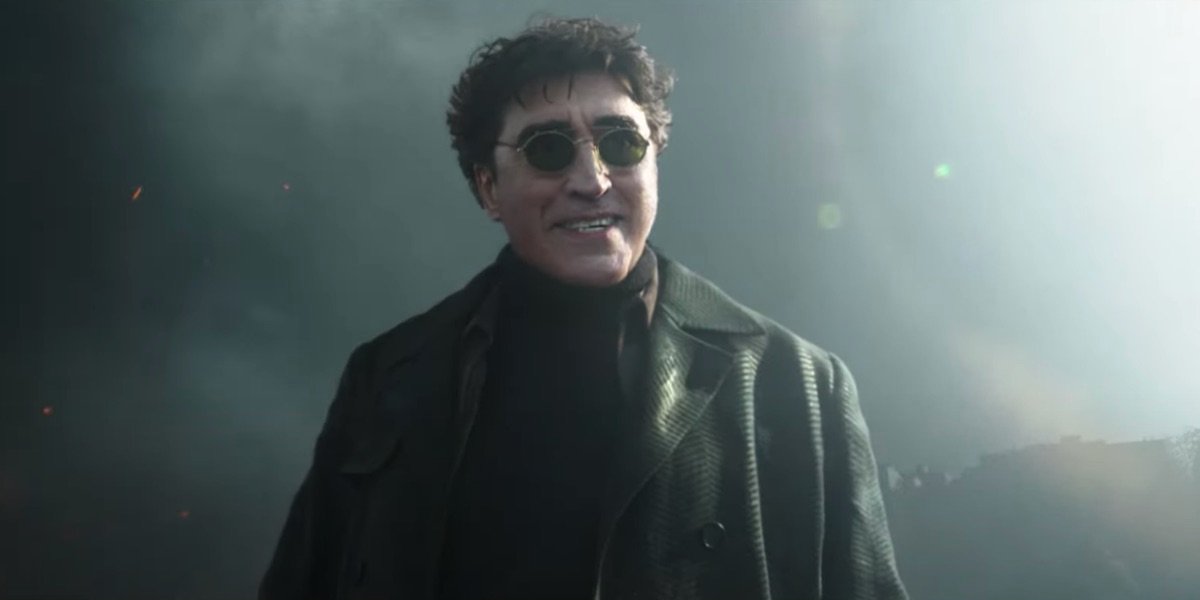 Related: Who Is Doctor Octopus? Spider-Man Villain's Origin and Powers
The biggest surprise of the year (before we see "Spider-Men" Tobey Maguire and Andrew Garfield appear in the film) for Marvel fans was seeing Alfred Molina's Doctor Octopus/Doctor Octavius at the end of the No Way Home teaser trailer.
Jumping universes from Tobey Maguire's Spider-Man 2 (2004) is one of the most beloved and feared villains of the Spidey universe. Fans were beside themselves witnessing the first villain from an alternate universe in the MCU, confirming that the Multiverse is real.
Related: Marvel Pres. Kevin Feige Reportedly Livid, "Embarrassed" About 'Black Widow'
In the comics, Marvel character Mysterio often leads the Sinister Six, but there are a few instances that Doc Ock takes over. In the MCU, it's apparent that Doctor Octopus is leading the cavalcade of villains in No Way Home, with Green Goblin sharing the seniority of their fellow felons and enemies of Spider-Man.
The biggest surrounding this new version of Doctor Octopus is that he will turn against the other villains towards the end of the Marvel movie, eventually helping the three Peter Parker's and redeeming himself like in Sam Raimi's Spider-Man 2.
Green Goblin
Fans are beside themselves that Willem Dafoe is returning as the Green Goblin, putting back on that iconic armor for the Marvel adventure of a lifetime.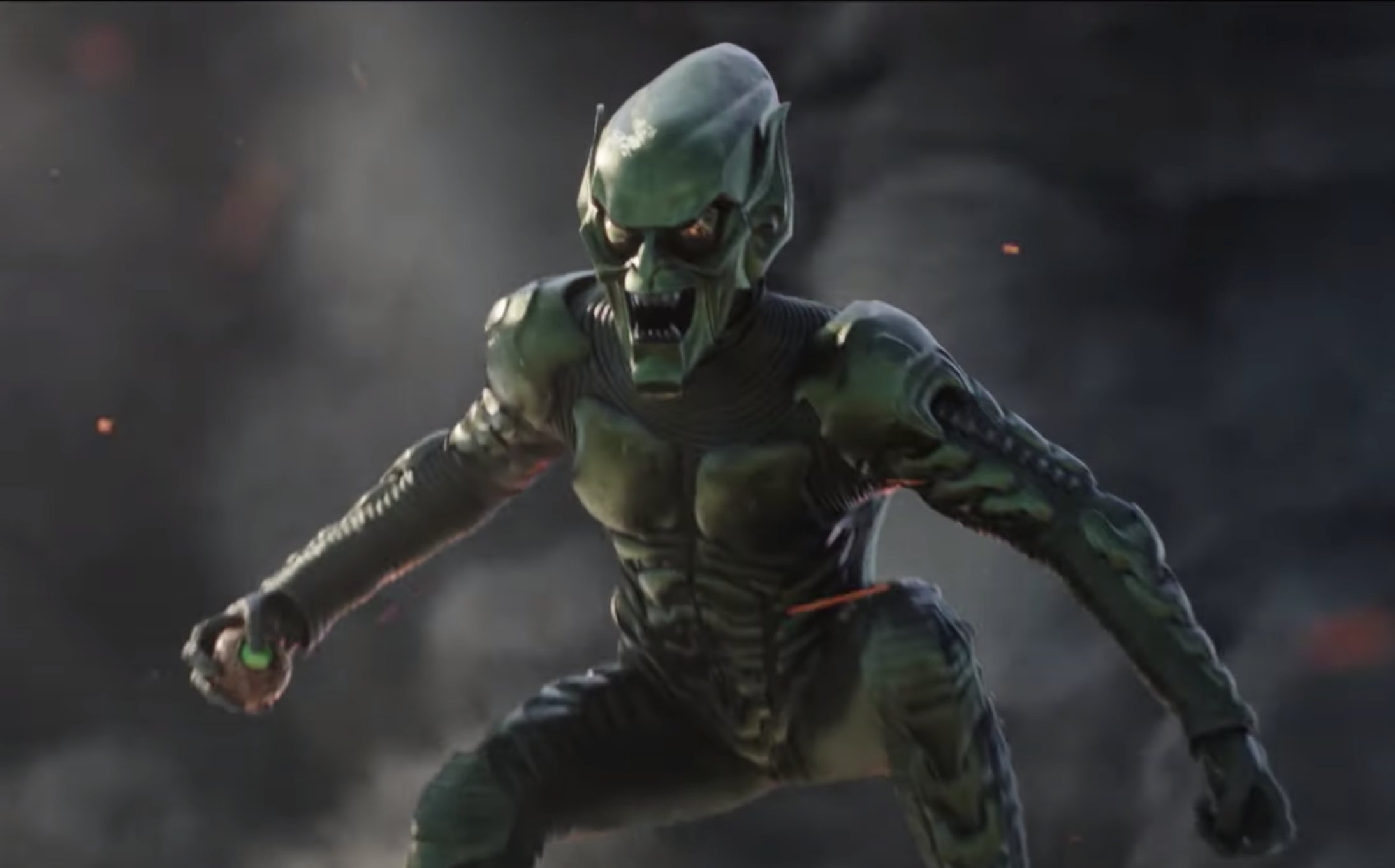 Previously denying any involvement in the new Spider-Man movie, Willem Dafoe takes up a majority of recent advertisements, posters, trailers, and T.V. spots for No Way Home.
From his pumpkin bombs to gliders, fans are set to see a variant of this character (as with every villain) who's out for Peter Parker's blood.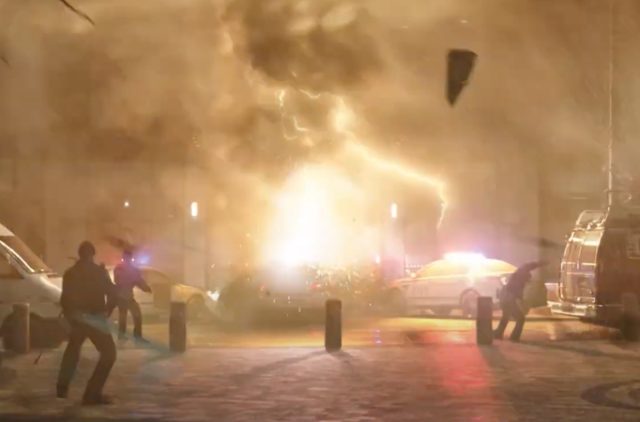 Related: Hidden 'No Way Home' Detail Seemingly Confirms Fate of 'Spider-Man' Star
Many suspects that the Green Goblin destroys the F.E.A.S.T. homeless shelter in N.Y.C., killing Peter Parker's Aunt May (Marisa Tomei) with explosions from Pumpkin bombs.
Pulling a move from Spider-Man (2002), fans suspect that Norman Osborn will disguise himself as a homeless individual, infiltrate the F.E.A.S.T. Center, and take away what Parker loves most: family.
Electro
The biggest shock in the official No Way Home trailer was the first look at Jaime Foxx's new Electro.
Jumping from Andrew Garfield's The Amazing Spider-Man 2 (2014), Foxx's Electro goes from his villainous blue color to comic-accurate yellow, with director Jon Watts ensuring that the villain would don his iconic "star" mask in the form of electricity.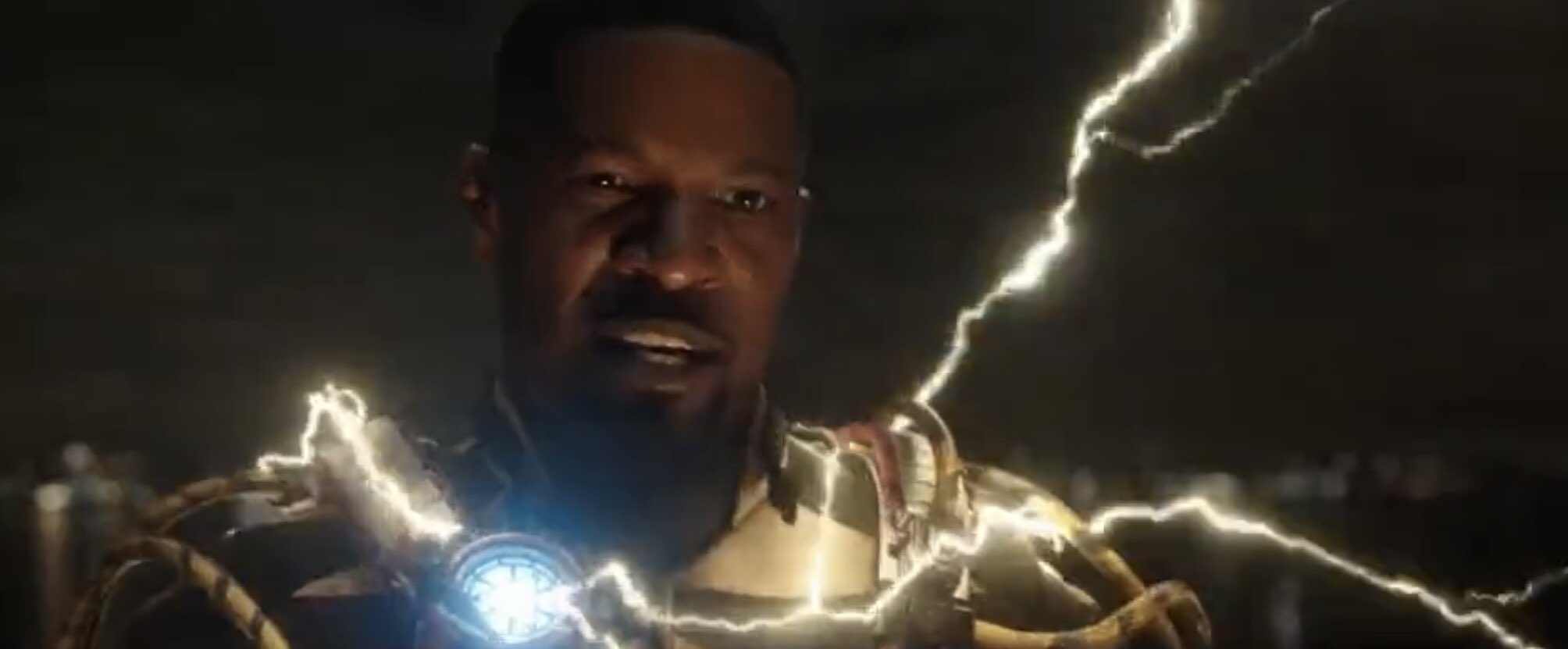 Related: 'Spider-Man 3' Confirms Return of Alfred Molina's Doctor Octopus!
The character was utterly transformed (for the better), featuring an Iron Man arc reactor in his newest suit. Electro isn't the only villain sporting Stark technology, as Doctor Octopus integrates his tentacles with Stark nanotechnology from Peter Parker's (Tom Holland) integrated Spider-Man suit.
It appears that this will be the strongest Electro in live-action form yet, going back to his comic roots of complete insanity as he attempts to "squish" some spiders.
Lizard
Actor Rhys Ifans joins the MCU as his iconic Lizard villain, who last appeared alongside Andrew Garfield's Spider-Man in The Amazing Spider-Man (2012).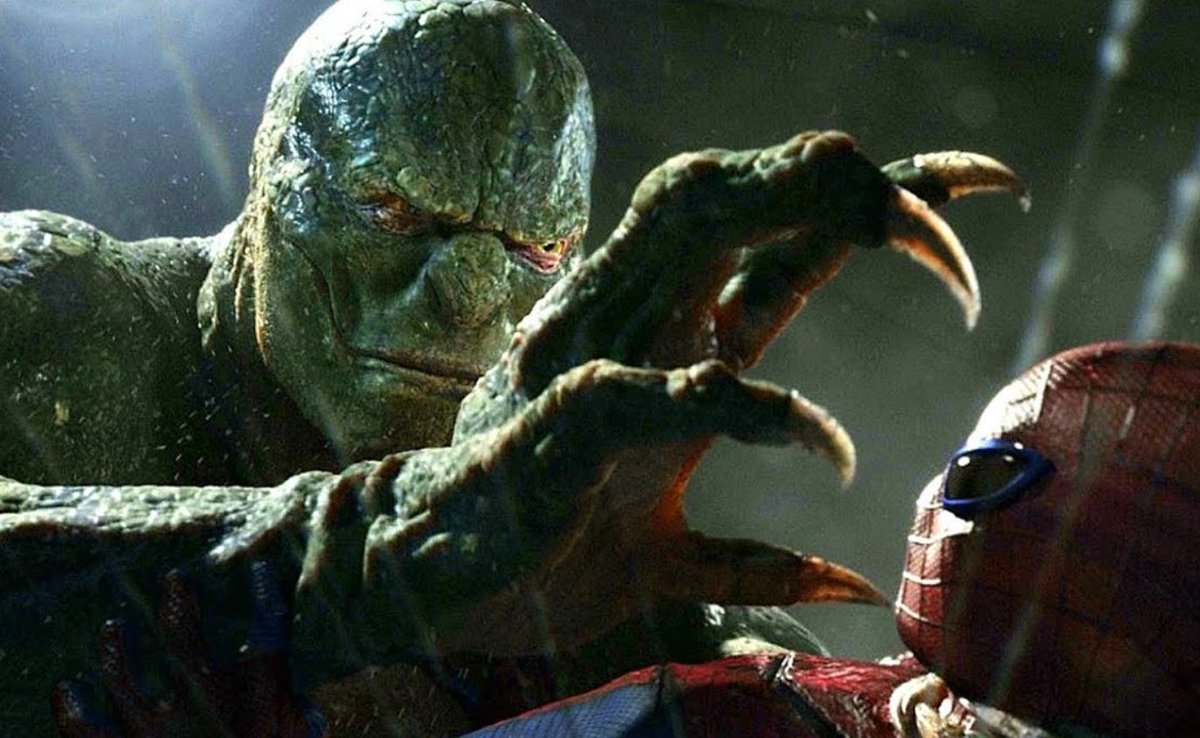 Related: Marvel Slips, Seemingly Confirms Tobey & Andrew Return in 'Spider-Man: No Way Home'
The biggest upset from the No Way Home trailer was an editing mistake featuring the Lizard. Fans watching the Brazil trailer noticed that Lizard, who received an epic character redesign, was mysteriously kicked by an invisible force:
DID YOU PEOPLE SAW THIS??? LOOK AT LIZARD
DID YOU PEOPLE SAW THIS??? LOOK AT LIZARD pic.twitter.com/tiEAEg3iuv

— rogi. (@rogizi) November 17, 2021
The Lizard looks terrifying in No Way Home, having gained a substantial amount of muscle and a more menacing character design.
Sandman
Every Marvel fan is beside themselves that Thomas Haden Church is also returning to the Marvel Universe as his iconic Sandman villain, who last appeared alongside Tobey Maguire in Spider-Man 3 (2007).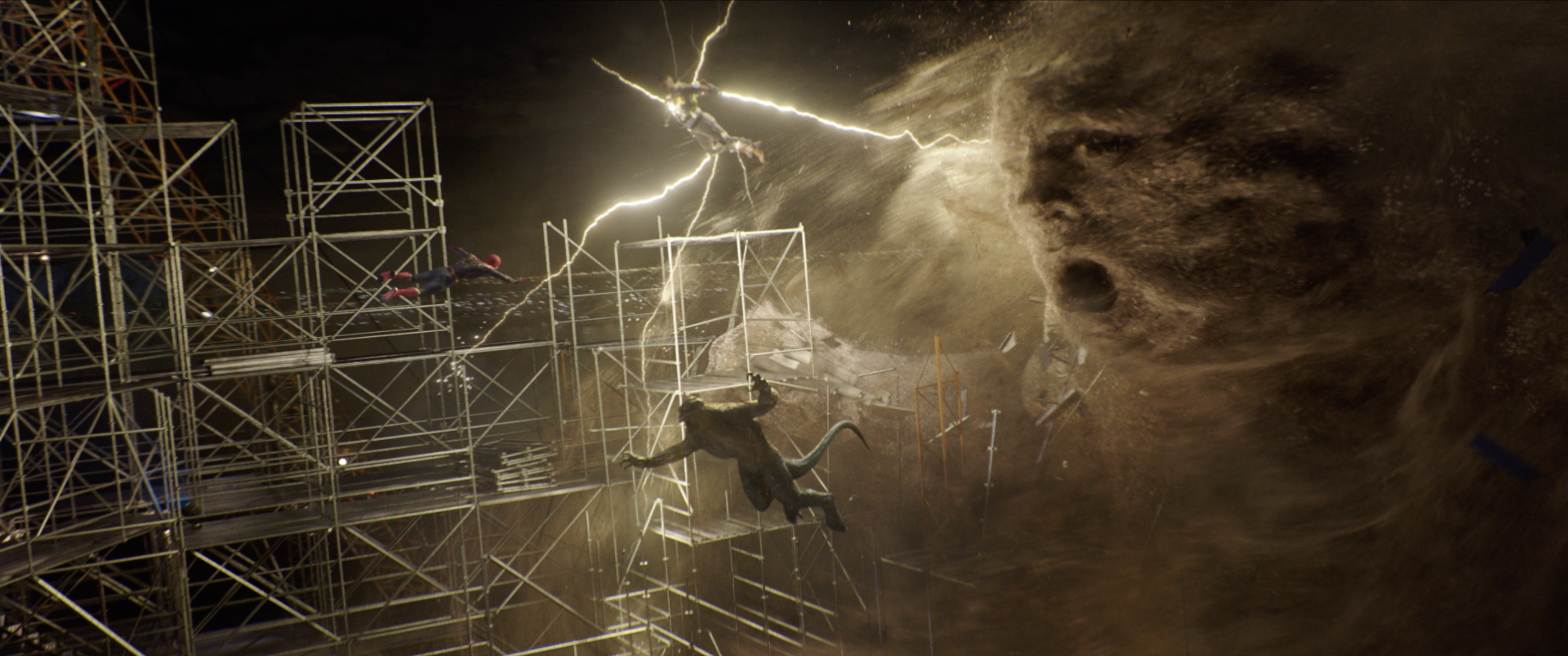 Related: More Villains Reportedly Coming Back From the Dead in 'Spider-Man 3'
However, this new Sandman villain is most likely a variant of the previous character that fans encountered. As a result, he won't be on good terms with any Peter Parker and will still attempt to kill Spider-Man again.
The Sixth Villain
Sony Pictures and Marvel Studios have faced countless leaked images, videos, and plot information surrounding Spider-Man: No Way Home, but one thing fans haven't been able to figure out is who the sixth villain of the "Sinister Five" will be.
Mysterio
Though Mysterio/Quentin Beck (Jake Gyllenhaal) met his demise in Spider-Man: Far From Home (2019), he had the last laugh after revealing to the world that Spidey's true identity is Peter Parker.
Related: Latest Reveal Shows Mysterio Returns in 'Spider-Man: No Way Home'
However, Mysterio "dies" countless times in the comics, but always comes back to life to haunt Peter Parker. In one instance, Beck fakes his death and later convinces Peter Parker that he is a clone of himself, leading the superhero/Avenger to assume that he died in a horrific accident.
Overwhelming comic details and evidence lead Marvel fans to assume that Mysterio did not die in Far From Home, but instead planned to trick Spider-Man into thinking he was defeated so he could later expose the character's true identity.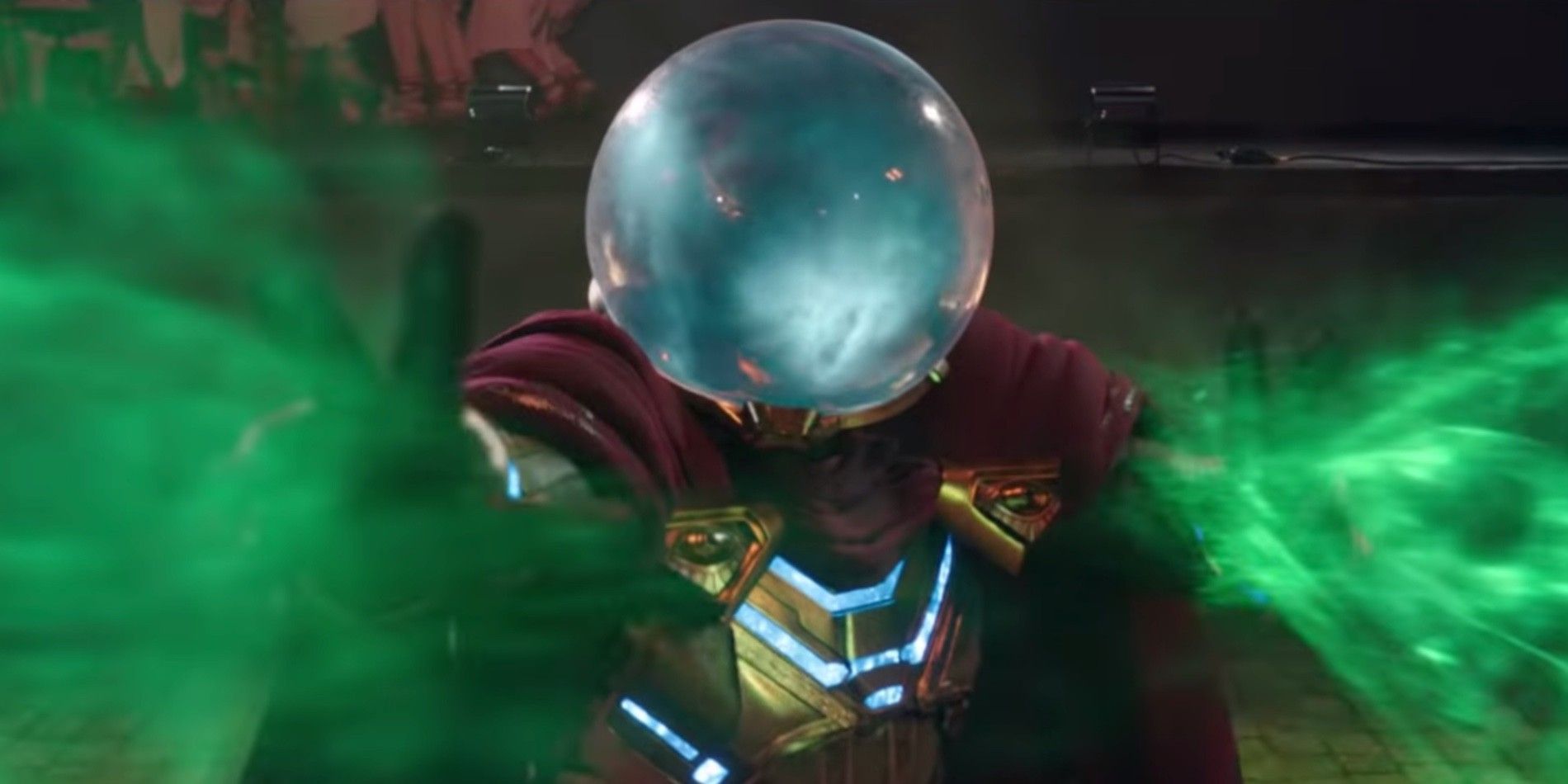 As a result, Mysterio could be the sixth villain in No Way Home, secretly leading the supergroup to defeat Spider-Man once and for all.
Vulture
Other rumors suggest that Michael Keaton's Vulture/Adrian Toomes breaks out of prison and joins the Sinister Five.
However, Toomes comes to terms with his actions at the end of Spider-Man: Homecoming (2017), even respecting Spider-Man and warning Mac Gargan/Scorpion (Michael Mando) to back off from Spider-Man. As a result, it's somewhat unlikely that Vulture will try to get revenge on Spider-Man.
More about Spider-Man: No Way Home
In No Way Home, Tom Holland (Peter Parker/Spider-Man) and Zendaya (M.J.) are joined by Benedict Cumberbatch (Doctor Stephen Strange), Jon Favreau (Happy Hogan), Marisa Tomei (Aunt May), Jacob Batalon (Ned Leeds), and the villain with great power Alfred Molina's Doctor Octopus.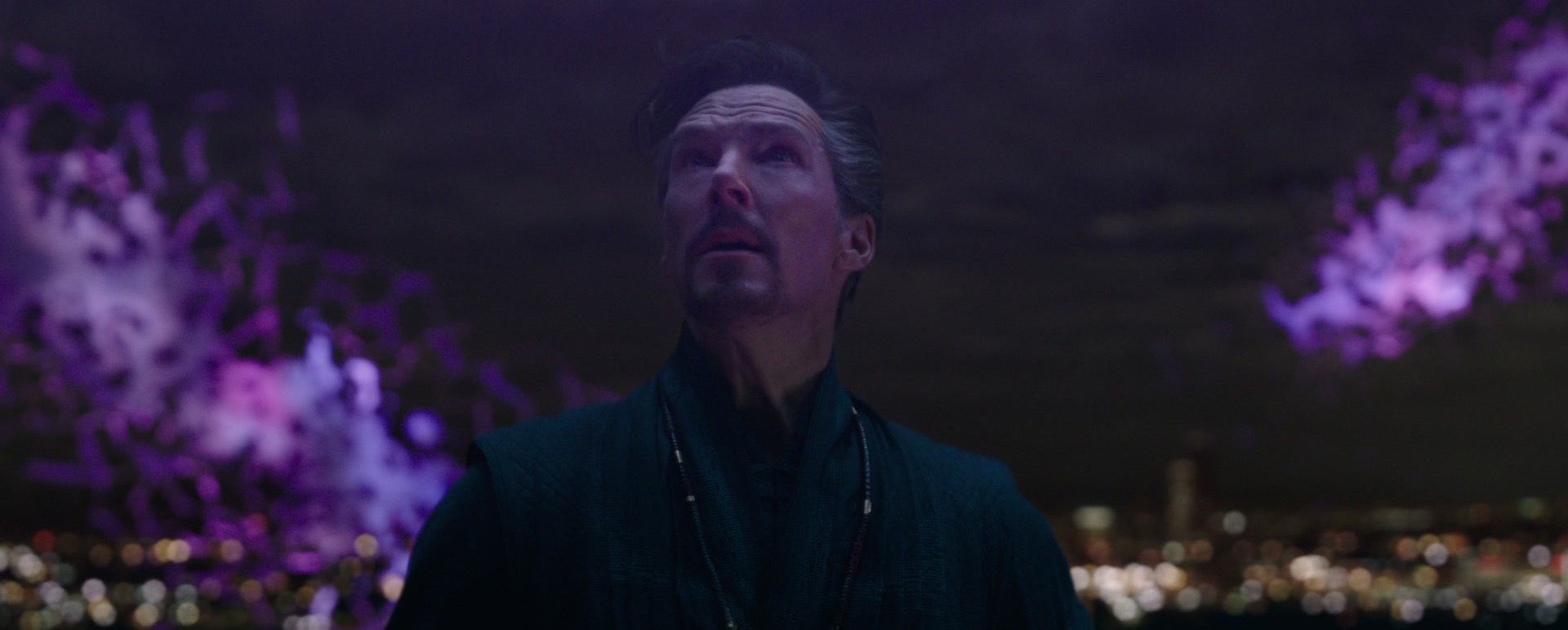 Related: Train Named After Black Panther Star, Chadwick Boseman
The Marvel Universe is becoming much more than Marvel Characters/Earth's Mightiest Heroes like Star-Lord/Peter Quill (Chris Pratt), Iron Man (Robert Downey, Jr.), Captain America (Chris Evans), Thor (Chris Hemsworth), Doctor Strange (Benedict Cumberbatch), the Winter Soldier (Sebastian Stan), Hawkeye (Jeremy Renner), and Captain Marvel/Carol Danvers (Brie Larson).
Tobey Maguire and Andrew Garfield are set to appear in No Way Home. Seeing the two characters join the Marvel Cinematic Universe on the big screen will have a more significant impact on the Marvel Universe than Captain America: Civil War (2016), Avengers: Infinity War (2018), and Avengers: Endgame (2019).
Related: Charlie Cox's Daredevil Reportedly Joining FOUR Marvel Projects
On top of that, all signs are pointing for Charlie Cox's Matt Murdock/Daredevil superhero to appear in the film, defending Tom Holland's Peter Parker in court.
Tom Holland is leading the way for Marvel Cinematic Universe newcomers Ms. Marvel/Kamala Khan (Iman Vellani), Moon Knight (Oscar Isaac), Agatha Harkness (Kathryn Hahn), She-Hulk (Tatiana Maslany), Eternals' Thena (Angelina Jolie), and more.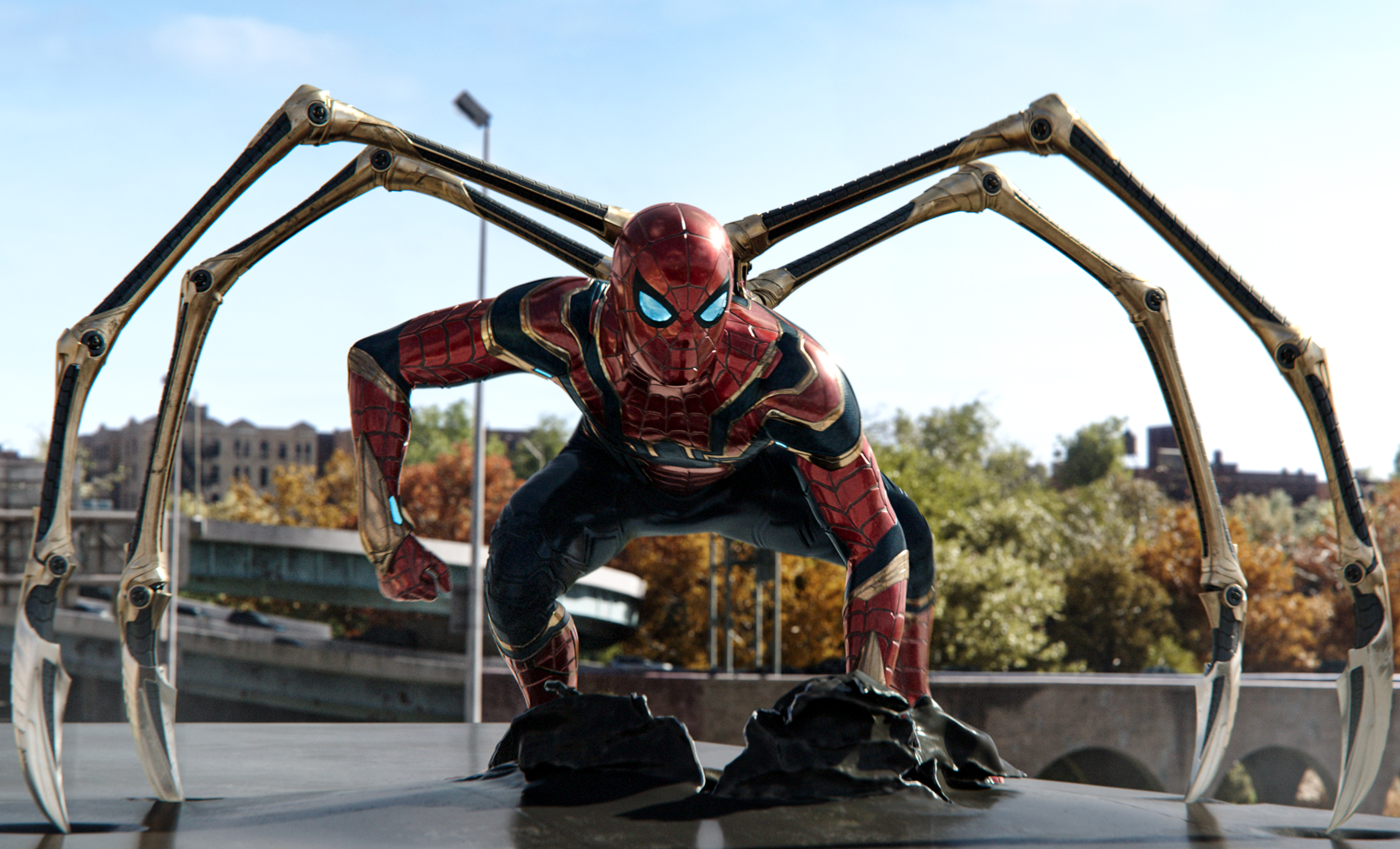 Related: Chloe Zhao Officially NOT Directing Any 'Star Wars' Movie, Fans Rejoice
Shaking up the Marvel Collection in No Way Home is Alfred Molina's Doctor Octopus, Willem Dafoe's Green Goblin, Lizard (Rhys Ifans), Electro (Jaime Foxx), and Sandman (Thomas Haden Church). Nonetheless, fans know that Marvel is holding out on two key players: Tobey Maguire and Andrew Garfield's Spider-Man.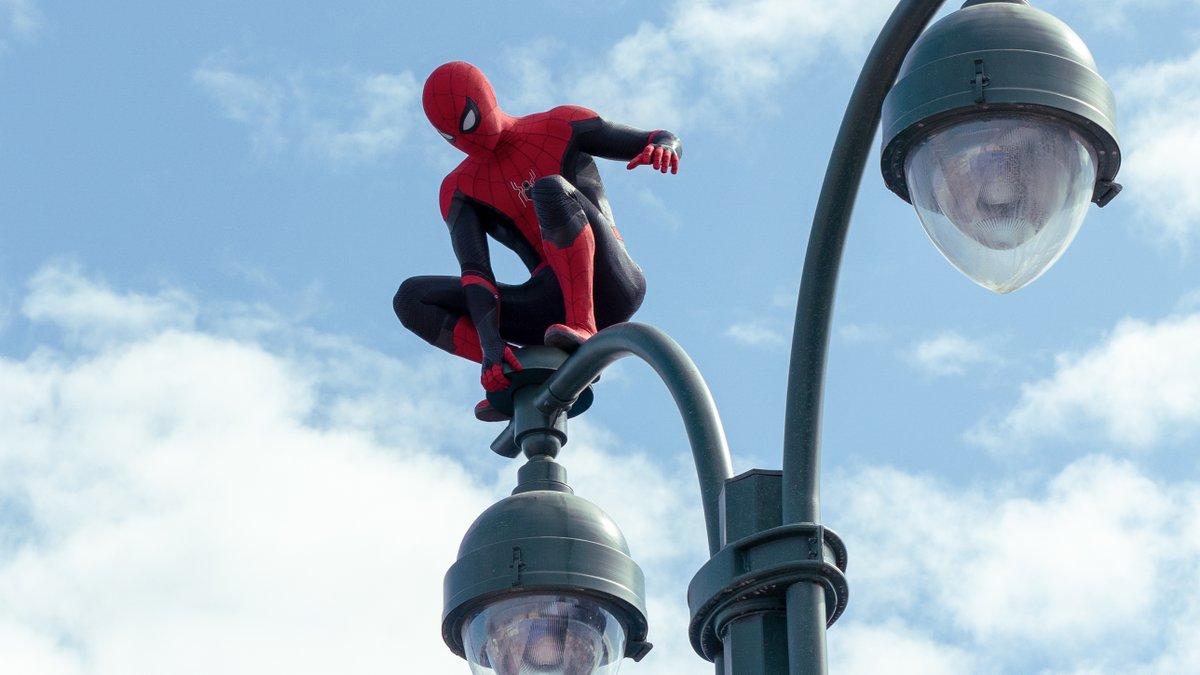 Every Marvel fan can watch Marvel's New York explode with the Multiverse and witness great power from three Spider-Men on the big screen on December 17, 2021!
What do you think will happen in No Way Home? Let us know in the comments below!