Every Marvel fan is on the edge of their seats as they wait for the second official trailer for Spider-Man: No Way Home, and with rumors circulating that "Spider-Men" Tobey Maguire and Andrew Garfield are appearing in it, the Marvel community is exploding with excitement. Ahead of No Way Home, Marvel actors Zendaya and Tobey Maguire were spotted in the same Los Angeles restaurant with an eye-raising surprise.
Related: Marvel Fans Are Shook About Possible New 'Spider-Man' Trilogy
The Marvel Universe is ready to implode with Spider-Man: No Way Home (2021), and with the Multiverse (thanks to Loki), it's more than likely we're going to see iconic characters from alternate universes appear in the Marvel movie. Of course, Tobey Maguire's at the top of this list.
A new photo spotting the Spider-Man (2002) star with Zendaya at the same restaurant in Los Angeles is raising eyebrows:
TOBEY AND ZENDAYA IN THE SAME PLACE?!?! WHAT IS HAPPENING?
TOBEY E ZENDAYA NO MESMO LOCAL?!?! O QUE TA ACONTECENDO? .#SpiderManNoWayHome pic.twitter.com/IP6ypLsNTc

— ♡ˊˎ- (@TASMFELICIA) November 14, 2021
Related: 'Spider-Man' Fans & Tom Holland Are LOSING It Over Marvel's Latest Tweet
Looking closely, fans can spot the enigmatic Tobey Maguire snapping a quick picture with Marvel fans at a disclosed LA restaurant. In the next photo, fans can spot Zendaya in the bottom left corner of the frame.
Who's that sharing the frame? Spider-Man. And which two actors are in the same restaurant, only a few feet from each other, when the photo is taken? Spider-Man actors Tobey Maguire and Zendaya.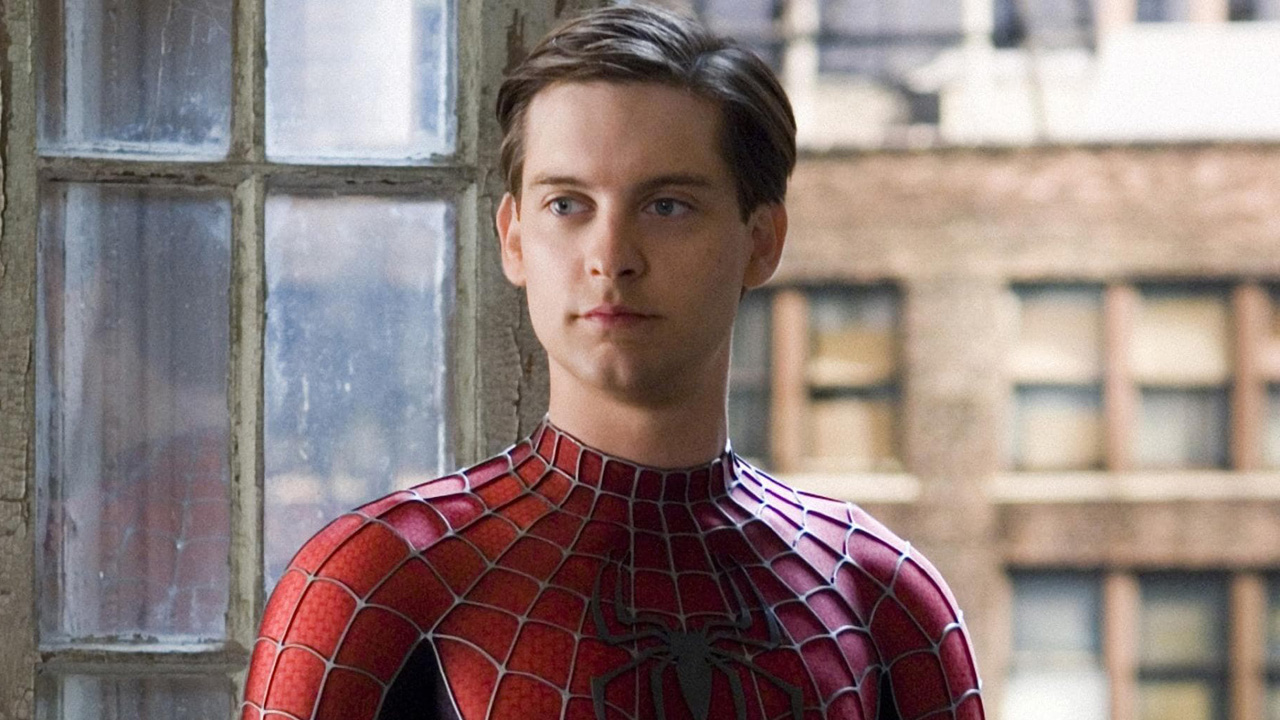 Related: Goodbye Tom Holland, Marvel Announces NEW 'Spider-Man' Star
Interestingly enough, an individual is wearing a Spider-Man mask behind Zendaya.
It's reported that Tobey Maguire and Zendaya were sharing the evening with a delicious meal in Los Angeles. Still, it's interesting that the two were publicly spotted together ahead of Spider-Man: No Way Home.
Related: 'Spider-Man: No Way Home' Trailer Delayed Due to Disney and Sony Dispute
Too bad Marvel actor Tom Holland wasn't at the dinner, or the Spider-Verse could have been confirmed!
Of all the stars you can share an evening with, it's interesting that Zendaya and Tobey Maguire were publicly hanging out before the second No Way Home trailer debuts next week. These stars are humans, after all, but seeing the two together is sparking numerous Marvel rumors!
Related: Marvel Drops NEW 'Spider-Man' Trailer (But, It's Not THAT One)
More on Spider-Man: No Way Home
In Captain America: Civil War (2016), Tom Holland made a breakthrough as the web-slinging Marvel character going against Captain America (Chris Evans) and more. Five years later, Holland is a leading Hollywood man and household name, most famously known for the upcoming Spider-Man: No Way Home (2021).
Related: Marvel "Rebooting" Popular 'Daredevil' Series, Fan-Favorite Character Returning
Holland's Spider-Man stole the show again in Avengers: Infinity War (2018) and Endgame (2019). Starring alongside Marvel Characters/Earth's Mightiest Heroes like Star-Lord/Peter Quill (Chris Pratt), Iron Man (Robert Downey, Jr.), Captain America (Chris Evans), Thor (Chris Hemsworth), Doctor Strange (Benedict Cumberbatch), the Winter Soldier (Sebastian Stan), Hawkeye (Jeremy Renner), and Captain Marvel (Brie Larson), Spider-Man broke through and became an international sensation with the Marvel Cinematic Universe.
Related: Marvel Pres. Kevin Feige Reportedly Livid, "Embarrassed" About 'Black Widow'
The official description of Spider-Man: No Way Home reads:
For the first time in the cinematic history of Spider-Man, our friendly neighborhood hero is unmasked and no longer able to separate his normal life from the high-stakes of being a Super Hero. When he asks for help from Doctor Strange the stakes become even more dangerous, forcing him to discover what it truly means to be Spider-Man.
Related: 'Eternals' Actor Thinks Disneyland Counterpart Is "Super Weird"
In No Way Home, Tom Holland (Peter Parker/Spider-Man) and Zendaya (MJ) are joined by Benedict Cumberbatch (Doctor Stephen Strange), Jon Favreau (Happy Hogan), Marisa Tomei (Aunt May), Jacob Batalon (Ned Leeds), and villain with great power Alfred Molina's Doctor Octopus in the film.
Now, Tom Holland is leading the way for Marvel Cinematic Universe newcomers Ms. Marvel/Kamala Khan (Iman Vellani), Moon Knight (Oscar Isaac), Agatha Harkness (Kathryn Hahn), She-Hulk (Tatiana Maslany), Thena (Angelina Jolie), and more.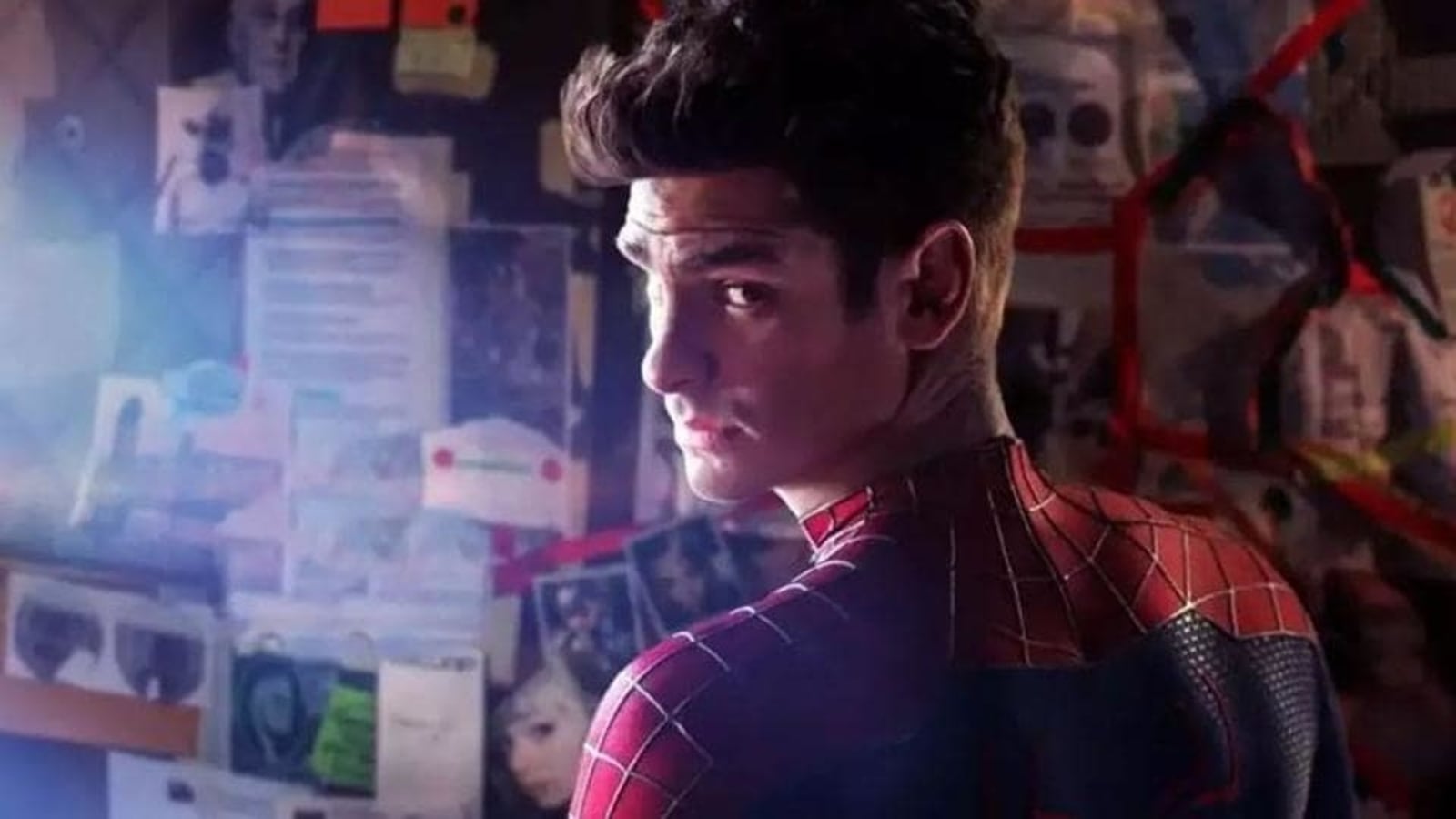 Many suspects that Tobey Maguire and Andrew Garfield's "Spider-Men" are appearing in Marvel's New York alongside Tom Holland's Peter Parker.
Spider-Man: No Way Home is releasing in theaters worldwide on December 17, 2021.
Stay tuned to Inside the Magic for the upcoming Spider-Man: No Way Home trailer!