Marvel's Spider-Man: No Way Home is one month closer to coming out. Every Marvel fan is speculating whether or not previous Peter Parker actors Tobey Maguire and Andrew Garfield will appear alongside Tom Holland in the Marvel movie. New reports suggest that the surprise could be spoil in an upcoming No Way Home trailer.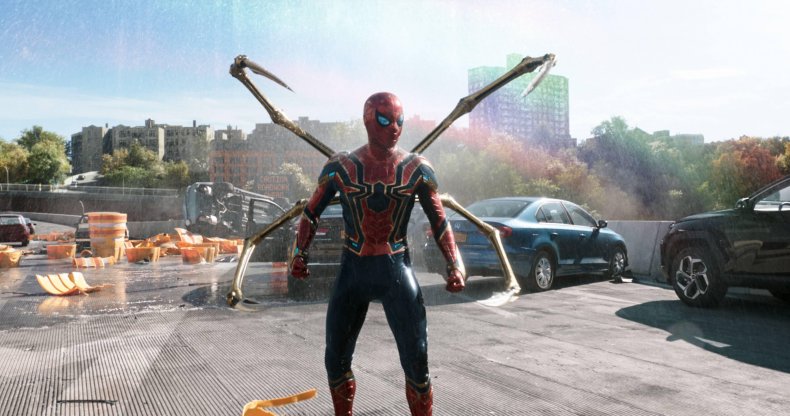 Related: Tobey Maguire Seemingly Appearing in "No Way Home," According to Marvel Star
The No Way Home trailer leak at the end of August caused an uproar on social media. Marvel boss Kevin Feige was on red alert for potential leakers, and fans quickly spot numerous easter eggs in the teaser. Following the record-breaking success of the official teaser trailer, Tom Holland's final stint with Marvel and Sony is preparing to break the internet again with the Spider-Verse.
The Spider-Verse, created by the Multiverse from Loki and No Way Home events, is the pairing of numerous interpretations of Spider-Man in one universe.
Related: Andrew Garfield Is the Most Popular Spider-Man, According to Twitter
Fans are dying to see if rumors are true about Tobey Maguire and Andrew Garfield starring in Spider-Man: No Way Home, and a new report from Marvel Movies, a fan community on Instagram, suggest fans could see the pair before the movie comes out.
Marvel Movies on Instagram wrote:
Tobey Maguire and Andrew Garfield will reportedly appear at the end of the second trailer for Spider-Man: No Way Home.
There's no official word on when the second No Way Home trailer will debut, but many speculate that October could be the lucky month.
Seeing the legendary Tobey Maguire and Andrew Garfield swinging through Marvel's New York in the Marvel Cinematic Universe is every Marvel fan's dream, but it's also a double-edged sword.
While many fans are eager to see the Maguire, Garfield, and Holland mashup on the big screen, not many want that amazing experience spoiled in a trailer.
When promoting Captain America: Civil War (2016), Disney used the infamous Spidey swings into the frame while snagging Captain America's shield as the trailer's "money shot."
However, many fans felt that Peter Parker's big reveal as an Avenger should have been unveiled during the film's theatrical release, not with a trailer on the internet.
With that in mind, showing the Spider-Verse on the small screen (your phone) instead of the big screen might cause an uprising in the Marvel fan community.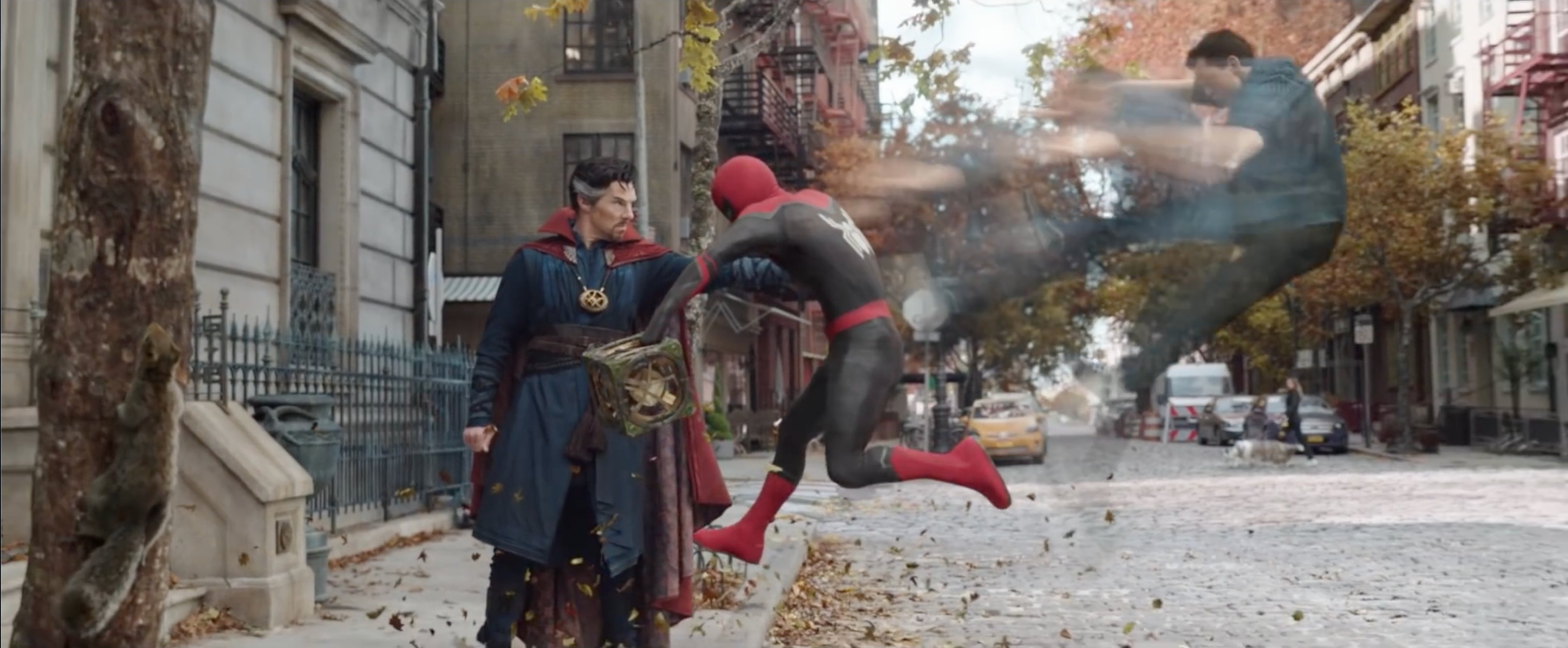 Related: Did You See Multiple Spider-Men in 'No Way Home' Trailer?
More on Spider-Man: No Way Home
Without the help of Earth's Mightiest Heroes, like Captain America, Black Panther, Iron Man, or even Captain Marvel, Peter turns to Doctor Strange (Benedict Cumberbatch). Spider-Man and Doctor Strange accidentally open a rift in the Multiverse when a spell goes wrong in the Sanctum Sanctorum, unleashing a deadly batch of supervillains, like Alfred Molina's Doctor Octopus and Willem Dafoe's Green Goblin from previous Spider-Man franchises.
Much like Captain America: Civil War (2016) and Avengers: Infinity War (2018), No Way Home will juggle an ensemble cast of heroes and villains while furthering the Marvel Cinematic Universe like never before.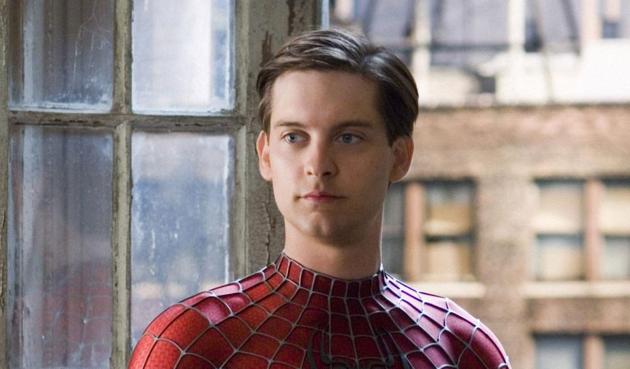 Related: Disney Reportedly Wants to Buy Out Sony For 'Spider-Man' Rights
In the official trailer for No Way Home, Alfred Molina's Doc Ock appearance shook the internet. Countless fans began reposting the clip in which Molina says, "Hello, Peter," but he definitely wasn't saying hello to Holland's Peter Parker.
Looking at the trailer, the clever editing of scenes makes it appear that Doctor Octopus suddenly appears on the freeway and attacks Tom Holland's Spider-Man.
However, in reality, he is most likely talking to Tobey Maguire's Spider-Man.
The Marvel collection is growing with each new superhero film and series on Disney+. Marvel films are expanding after the events of Loki, and Marvel characters are being introduced to variants of each character.
Marvel fans, mark your calendars for Spider-Man: No Way Home's theatrical debut on December 17, 2021.
Are you excited for the Spider-Verse in Spider-Man: No Way Home? Let us know in the comments below!