Marvel fans can't wait for Spider-Man: No Way Home to hit theaters this December and see what Tom Holland's Peter Parker has up his sleeve for the Marvel Cinematic Universe. Many Marvel fans have created a crazy theory: Ned Leeds will become the Hobgoblin villain by the end of the Marvel movie.
Related: Tom Holland Just Divided Marvel Fans With Latest 'Spider-Man' Announcement
The Marvel collection in the MCU is expanding this Christmas season. The Sinister Six is debuting in Marvel's New York, combining iconic characters from previous Spider-Man franchises from Tobey Maguire and Andrew Garfield's movies.
Alfred Molina's Doctor Octopus and Willem Dafoe's Green Goblin lead the Sinister Six in Spider-Man: No Way Home (2021). Now Tom Hardy's villain Venom could be joining the MCU with their great power and undying hunger.
Related: Tom Holland Says 'Spider-Man: No Way Home' Is End of Franchise
While the Avenger Spider-Man can take care of himself against super-villains, the Green Goblin knows one of Peter Parker's most significant weaknesses: his friends and family.
Repeatedly in Marvel comics and in Sam Raimi's Spider-Man (2002), Norman Osborne/Green Goblin (Willem Dafoe) attacks Spider-Man by putting the ones he loves in danger. While these individuals are usually Mary Jane Watson or his beloved Aunt May, one Marvel fan suggests that the Green Goblin in No Way Home could attack Parker's best friend Ned Leeds (Jacob Batalon) and turn him into the Hobgoblin.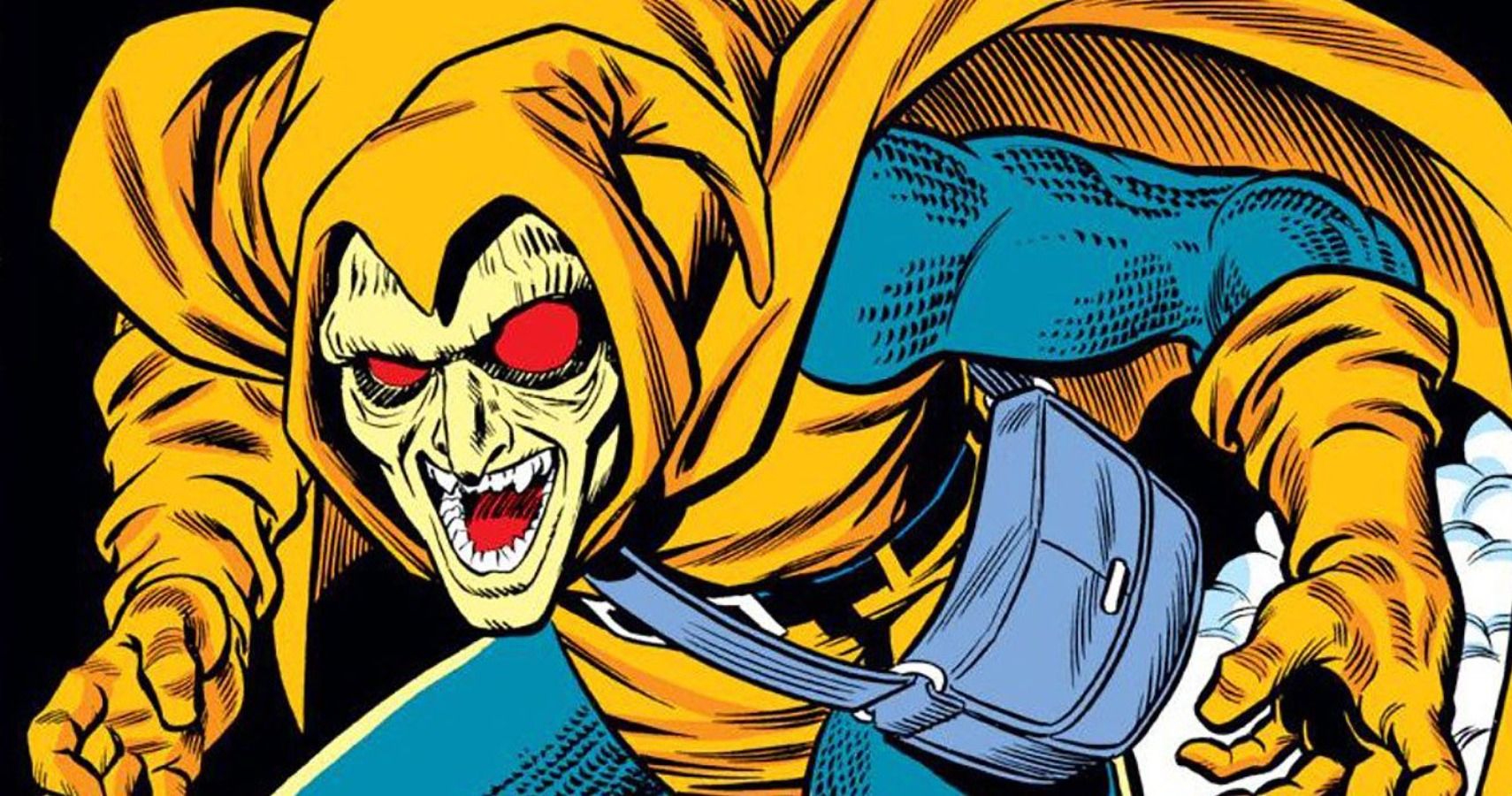 Reddit user minihalkoa writes:
There is the theory from the Raimi Spider-Man films about why Harry started to hallucinate despite never being exposed to the enhancer, and it got me thinking about this:

In No Way Home, since we likely have Willem Dafoe's Green Goblin making a return, there is a possibility that he'll try the classic move of "attacking the heart" and might choose Ned as the target either directly or in general, poisoning/overdosing him with the goblin juice.

The largest issue with my own "theory" here is the motivation for Ned to be a villain, and where he would get the equipment needed to be the Hobgoblin.
No Way Home could make it possible to have Ned Leeds as the Hobgoblin from MarvelTheories
This Marvel fan's theory isn't far off, as previous reports from Comicbook suggest that the Hobgoblin could appear in Spider-Man: No Way Home due to viral marketing leaks.
Per one of their reports:
As if Spider-Man 3 wasn't already packed to the brim with characters, another formidable Spidey foe could be coming to life. For the past few years, Sony has run a viral marketing account on Instagram, posing as Flash Thompson's (Tony Revolori) "real" account.

Now, the account held a voting survey throughout the day on Monday, and one of the slides could seem to point towards the arrival of Hobgoblin. In the Instagram Story survey, Ned (Jacob Batalon) can be seen with an orange triangle behind his head — a drawing that most would assume could be a nod to the character's (very, very brief) time as the high-flying villain.
In the image above, a now-deleted Instagram story from @spideyno1fan_ (which is no longer ran by Marvel), Marvel fans were given a choice between a "Boring Betty" or "Boring Ned."
However, it's what's drawn on Ned's head is essential. That orange cap is incredibly reminiscent of the Hobgoblin's iconic orange hat, and of all the things they could have drawn on Ned's head, Marvel/Sony chose this.
Jacob Batalon's Weight Loss
In October 2020, Ned Leeds actor Jacob Batalon shared a fantastic photo of himself after losing an awe-inspiring amount of weight.
Instantly gaining even more respect from Marvel fans, many took to the comment section of his post to congratulate the actor on his massive feat and write "Hobgoblin," suggesting that the actor lost this weight because he plays a variant of himself in Spider-Man: No Way Home that is the Hobgoblin villain.
Batalon shared:
Don't try to get at me..imma be vibin all day… While I appreciate the concern, people can stop telling me to lose weight now.
View this post on Instagram
Fans in the comments repeatedly suggest that Ned Leeds is portraying the Hobgoblin in Spider-Man: No Way Home, and there's little evidence to suggest otherwise.
Marvel is putting everything they have into this epic adventure, and telling by the fan's excitement for the Marvel movie; it's looking to be bigger than Captain America: Civil War (2016), Avengers: Infinity War (2018), or possibly Avengers: Endgame (2019).
More about Spider-Man: No Way Home
The Marvel Universe is becoming much more than Marvel Characters/Earth's Mightiest Heroes like Star-Lord/Peter Quill (Chris Pratt), Iron Man (Robert Downey, Jr.), Captain America (Chris Evans), Thor (Chris Hemsworth), Doctor Strange (Benedict Cumberbatch), the Winter Soldier (Sebastian Stan), and Captain Marvel (Brie Larson).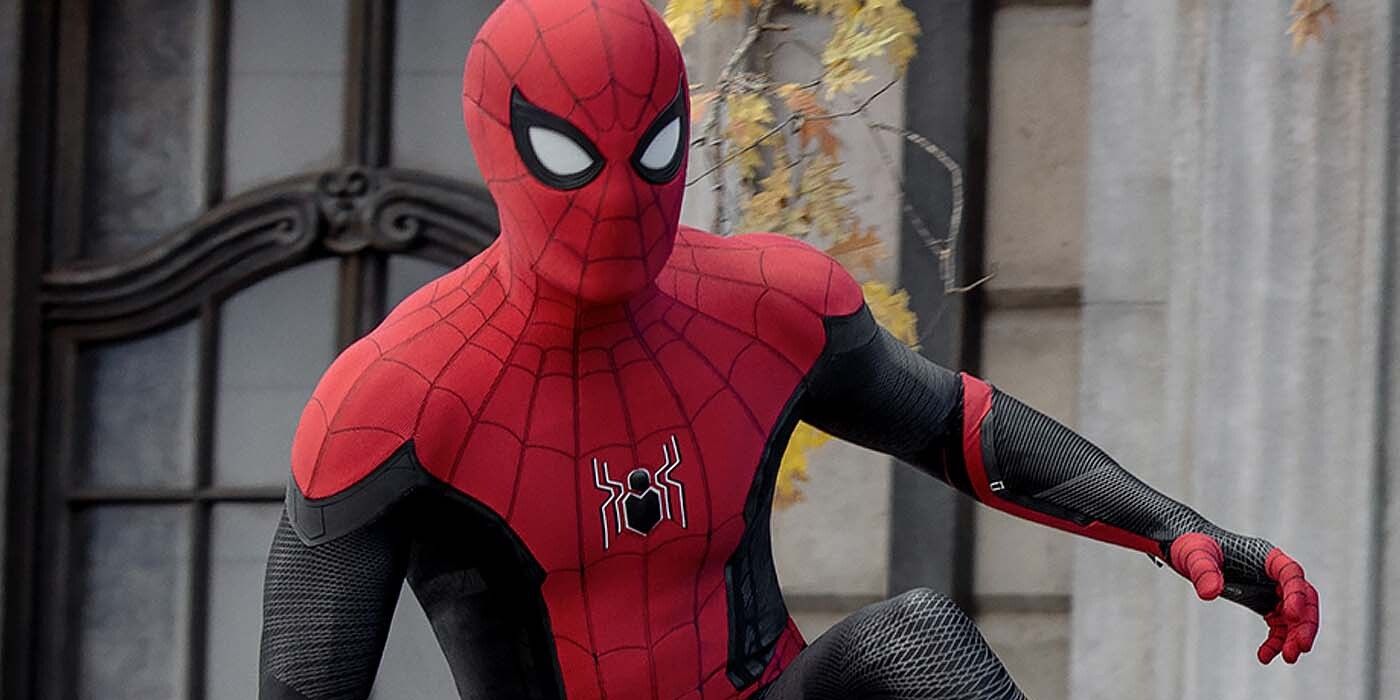 Related: Marvel Reveals NEW Photos of Tom Holland and Zendaya in 'Spider-Man: No Way Home'
There's also speculation that previous Spider-Man actors Tobey Maguire and Andrew Garfield are joining the Marvel Universe alongside Tom Holland as their respective Marvel characters. On top of that, superhero Matt Murdock/Daredevil (Charlie Cox) is expected to appear, marking his debut in Marvel films.
Ned Leeds being exposed to the Goblin Serum is a possibility for No Way Home and considering all of the overwhelming evidence, and that Ned Leeds becomes the Hobgoblin in the comics, fans could be seeing a very different version of Peter Parker's friend, thanks to the Multiverse (and Loki!).
Do you think Ned Leeds will become the Hobgoblin? Let us know in the comments below!