Harry Norman/Green Golbin is Spider-Man's most formidable foe. Going at the web-crawler for countless years, the Green Goblin can never seem to catch a break. Most famously being portrayed by Willem Dafoe in Sam Raimi's Spider-Man trilogy, Green Goblin is making a historic Marvel Cinematic Universe debut in Spider-Man: No Way Home (2021).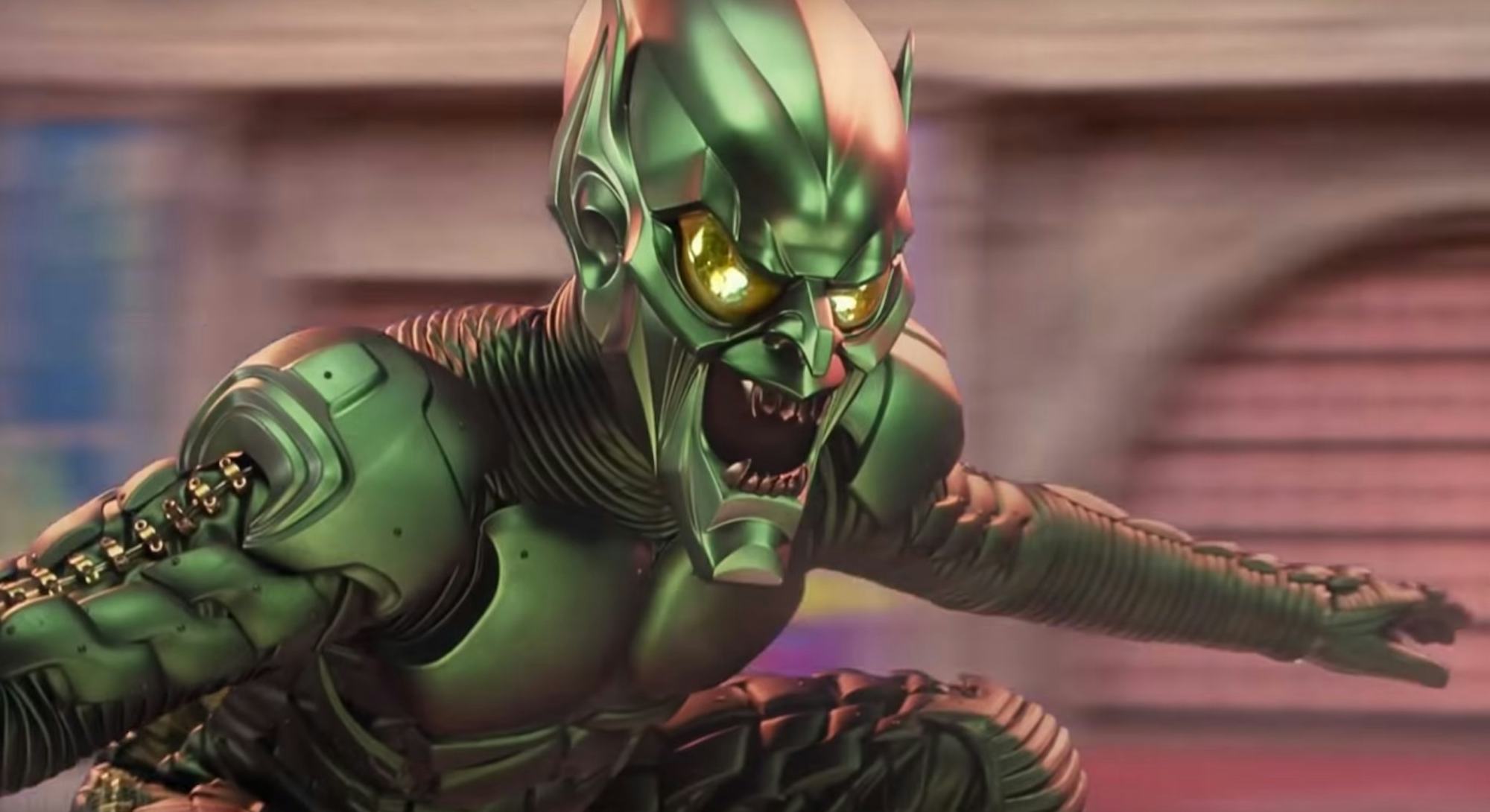 History of the Green Goblin Character
Norman Osborn made his Marvel Comics debut in The Amazing Spider-Man #14 (1963), flying a steel rocket-powered, wingless broomstick (the Goblin Glider). Created by Stan Lee and Steve Ditko, the Green Goblin is the archenemy of Peter Parker/Spider-Man.
Fueled by chemical-induced insanity, the Green Goblin is the most terrifying villain of Spider-Man. Later, his son Harry Osborn took on the persona and attempted to kill Spider-Man alongside Doctor Octopus and Mysterio.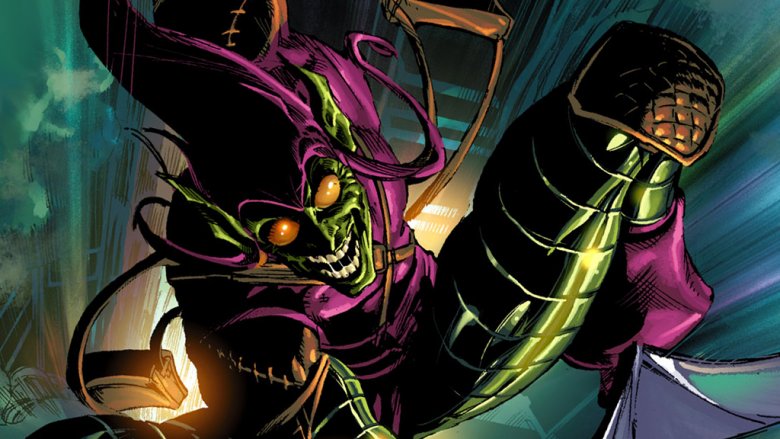 Related: Benedict Cumberbatch Declares Final MCU 'Spider-Man' Movie "Vastly Brilliant"
The Halloween-themed supervillain uses weapons that resemble bats, ghosts, and pumpkins. Infusing Peter Parker with nightmares from his appearance, the Green Goblin uses fear as his primary weapon.
Who was Green Goblin before he became a villain?
Norman Osborn, CEO and co-owner of OSCORP — a multi-billion dollar chemical science company — lived the high life in New York City with his son Harry Osborn. Losing his wife due to natural causes, Norman buried himself in work.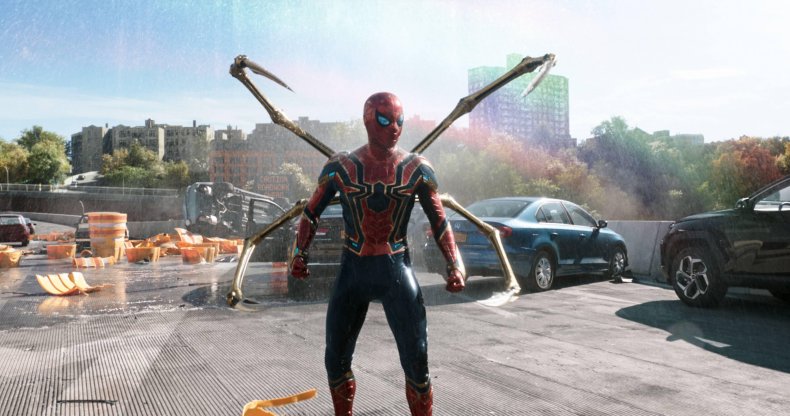 Related: Marvel Pres. Kevin Feige Has Terrible News For Fans
According to Marvel Fandom:
As the co-owner of Oscorp, Norman Osborn, loving wealth and power, decided to take full control and had his business partner Mendell Stromm arrested after he discovered he was committing embezzlement, granting Norman complete control over the company; making him the official CEO of Oscorp. While going through Stromm's notes, he found a secret formula that would make him superhumanly powerful. However, his son, Harry, tired of always being ignored and rejected by his father, switched the chemicals in the serum, causing it to explode in his face. Later, at the hospital, Osborn found himself thinking more clearly than ever before, not knowing that he would slowly reach insanity.
Becoming the Green Goblin
In attempts to unite the underground criminal world of New York City with his fortune, Obsorn coincidentally became the most powerful crime-lord in the city.
According to Marvel Database:
Attempting to achieve power beyond his wildest dreams, Norman Osborn planned to become the most powerful gang-lord of all by uniting all the independent gangs under his leadership in an attempt to gain control over all of New York's crime. To prove his power and establish his reputation, he decided to choose Spider-Man as his victim of choice, and sent two criminals, the Headsman and Scorcher, after Spider-Man. The two were soundly defeated, and then Osborn decided to take matters into his own hands. Remembering a giant green goblin monster from childhood nightmares, he created a costume that resembled that monster, and he became the "Green Goblin".

Credit: Marvel Studios
Becoming obsessed with defeating Spider-Man, the Green Goblin did everything from posing as a hero in NYC by stopping gang-lord Lucky Lobo to spraying Spider-Man with a nullifying gas that prevented Parker from detecting that the Goblin was following him.
Quickly capturing Spider-Man after this, Norman Osborn discovered the true identity of Parker.
Marvel Fandom continues:
Capturing Spider-Man with ease, he brought him to his hideout and revealed himself to be Norman Osborn, the father of Peter Parker's friend.

After revealing his past, he let Spider-Man escape, so as to prove his superiority. Spider-Man managed to defeat the Goblin by sending him into a bunch of disconnected, high-voltage wires that were drenched in chemicals. Suffering amnesia, Osborn lost all memory up to the years that his son was in high school. Spider-Man, content in this knowledge, burned the Green Goblin's costume, hoping never to see him again.
Green Goblin in the MCU
Earth-616 is the stomping grounds of Iron Man (Robert Downey, Jr.), Captain America (Chris Evans), Black Panther (Chadwick Boseman), Doctor Strange (Benedict Cumberbatch), Captain Marvel (Brie Larson), Black Widow (Scarlett Johannson), and Spider-Man (Tom Holland).
Tom Holland's current Spider-Man run is coming to a close in December with Spider-Man: No Way Home, with it being the sixth and final film in his Disney-Sony contract.
Related: Willem Dafoe's Green Goblin Confirmed in 'No Way Home' Trailer
In the official teaser trailer of No Way Home, Willem Dafoe's Green Goblin cackle is heard from off-screen, and a famous Halloween bomb of his roles into the frame while Spider-Man encounters villains on a New York freeway.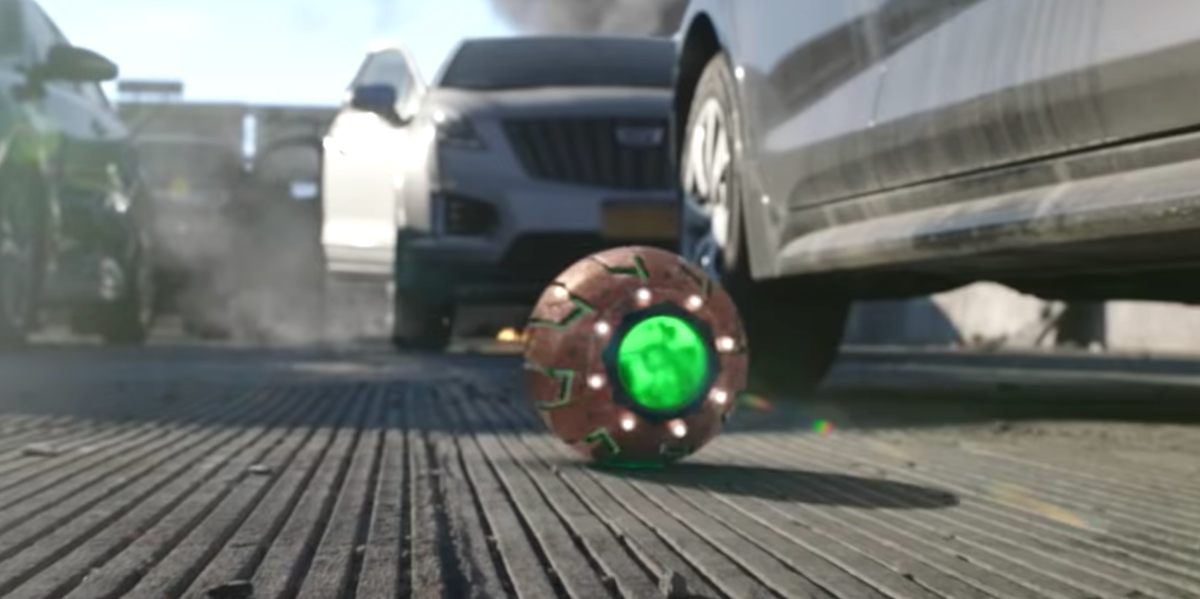 Having denied rumors of appearing in the new Marvel movie, Willem Dafoe is in fact portraying Norman Osborn/Green Goblin in another Spider-Man movie, but this time in a new universe.
Sam Raimi's Spider-Man trilogy is regarded as one of the best superhero trilogies, but the world of Tobey Maguire isn't the same as Tom Holland's.
The Green Goblin in Marvel's New York with Holland as Spidey will be a variant — a different version of the villain spawned by the events of Loki.
Related: The Sixth HIDDEN Villain in 'Spider-Man: No Way Home' Trailer
Alfred Molina's Doctor Octopus will be joining Dafoe's Green Goblin, as well as Electro (Jaime Foxx), Sandman (Thomas Haden Church), Lizard (Rhys Ifans), and Michael Keaton's Vulture.
Willem Dafoe is the only actor to have portrayed the iconic character in a live-action format, and every Marvel fan wouldn't want anyone else to play the legendary villain.
Willem Dafoe will be joining a new Marvel Universe with villains from previous Spider-Man franchises, that of Tobey Maguire and Andrew Garfield.
The Green Goblin will always be considered one of the greatest Marvel villains in history, and fans are excited to see him on the big screen again.
Who is your favorite Marvel villain? Let us know in the comments below!