Marvel fans were quick to break down the official Spider-Man: No Way Home trailer, and one scene with Peter Parker (Tom Holland) interrogated by what looks like a familiar New York lawyer stands out.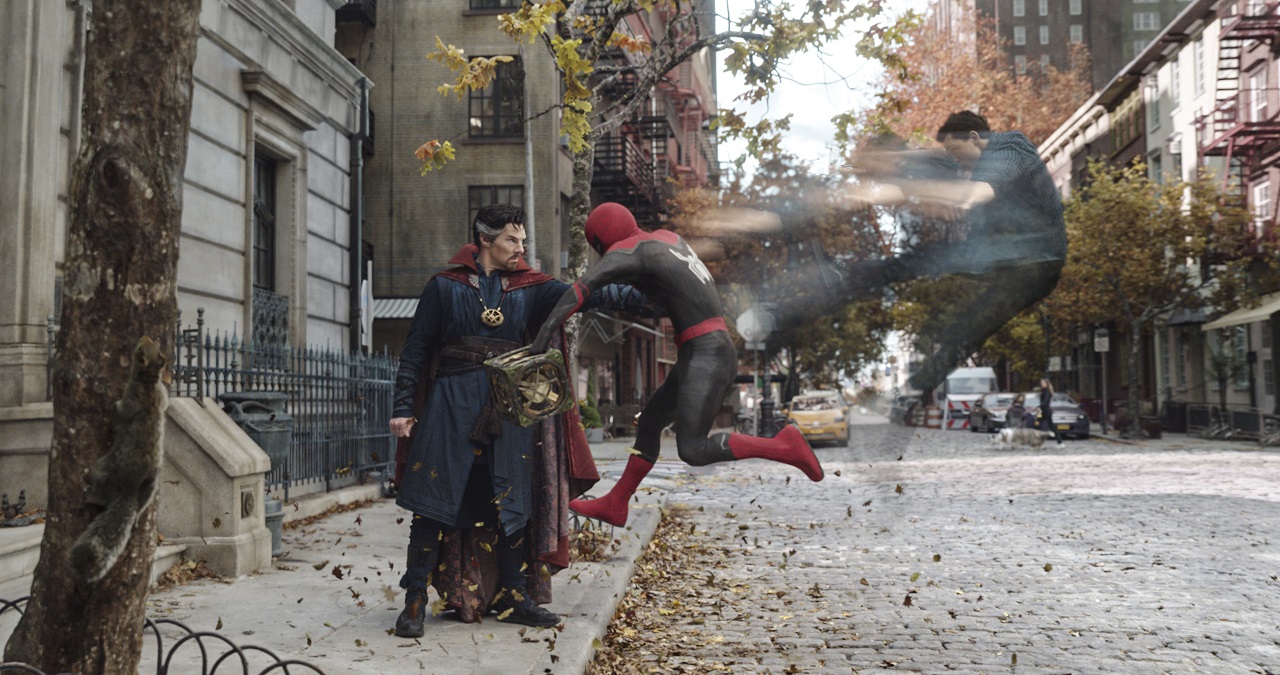 Related: Did You See Multiple Spider-Men in 'No Way Home' Trailer?
Every Marvel fan waited months for any sign of No Way Home, and after a turbulent leak of the official teaser trailer, Sony and Marvel Studios finally released the first look at the biggest Marvel Cinematic Universe adventure since Avengers: Endgame (2019).
If there's one thing that Marvel fans want more than a trailer for No Way Home, it's for actor Charlie Cox to reprise his role of Matt Murdock/Daredevil and once again be a part of the Marvel Universe.
There have been numerous reports suggesting that Murdock is suiting up as Daredevil for the MCU. After the release of the No Way Home trailer Monday night, Daredevil fans are positive they've spotted the Man Without Fear in one scene.
Related: Marvel Officially Recasts Iron Man, Gives First Look
In the official teaser trailer above, you see Peter Parker being interrogated by a New York Police Officer after being pinned for the murder of Quentin Beck/Mysterio (Jake Gyllenhaal) in Spider-Man: Far From Home (2019).
After rumors of Willem Dafoe reprising his role of Green Goblin/Norman Osborn in No Way Home turning true, there's no such thing as a "far stretch" when it comes to guessing which Marvel character might appear in the movie.
There's a brief moment in the trailer where Peter Parker goes through stacks of legal papers in a police office, only to be completely caught off guard by one man dropping a new stack on the table.
This moment, in particular, sent Marvel fans on a frenzy, sharing the screenshot on social media and suggesting that it could be Charlie Cox as Matt Murdock.
Right before this, the police officer interrogating Peter Parker looks to be wearing the same outfit under a jacket. However, this is a regular look for Murdock, and he'd be the only lawyer capable of helping the Avenger in this situation.
Since we don't see the man's face and there's no cane insight, it's unclear if it is Murdock or not, but fans aren't giving up.
Marvel fan Plathanos posted:
PLEASE BE CHARLIE COX, MATT MURDOCK.
PLEASE BE CHARLIE COX, MATT MURDOCK pic.twitter.com/LGybLAsZcb

— Plathanos 🐝🇩🇴 #HIVESZN (@SavinTheBees) August 24, 2021
Another fan shared:
Me reading comments about the white shirt guy being Charlie Cox as Matt Murdock in the

#SpiderManNoWayHome

trailer

.
Me reading comments about the white shirt guy being Charlie Cox as Matt Murdock in the #SpiderManNoWayHome trailer pic.twitter.com/Z4fsIyvIzC

— Lucy 🌌 (@LucyIskarlata) August 24, 2021
Marvel fan Okiro posted:
Matt Murdock…is that your beautiful hairy arms?!
Matt Murdock…is that your beautiful hairy arms?! pic.twitter.com/ONQxhgAKNC

— Okiro (@TheFirstOkiro) August 24, 2021
Related: Benedict Cumberbatch, Tom Holland REALLY Want You to Watch 'No Way Home' Trailer
While many are getting their hopes up, some fans suggest that the white-shirted man isn't Murdock, given his body style and aggressively slamming the papers on the table. Still, it's not out of character for a lawyer to drop legal files on a table.
Given that we can't see a visible cane next to the man standing, we may see Matt Murdock appear later in the film, but it's not too far to suggest that Daredevil is helping Peter in this very moment.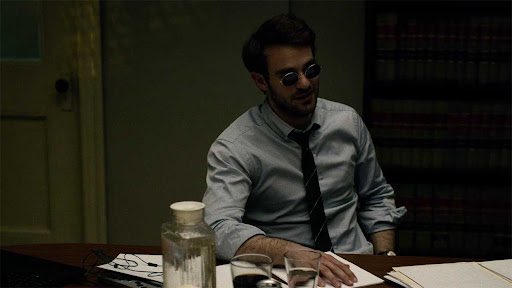 After gaining a massive fan base with his Daredevil series, Marvel fans have been hoping that Charlie Cox can officially make the jump into the Marvel Cinematic Universe.
Since Peter Parker's domain overlaps with Daredevil's in Hell's Kitchen, New York, and that Parker needs a serious lawyer after being framed as a murderer, the stars are aligning for Daredevil to appear in No Way Home.
More on No Way Home
Peter Parker's secret identity as Spider-Man has been revealed to the world by Mysterio, and Parker's entire world is turned upside down. Picking up immediately after Far From Home (2019), Peter and MJ (Zendaya) are seen swinging through Marvel's New York as they escape hordes of people trying to take pictures of Spider-Man.
In the trailer, fans saw Peter, MJ, Aunt May (Marisa Tomei), and Ned (Jacob Leeds) being interrogated by the police after Peter Parker is framed for the death of Mysterio.
Without the help of Captain America, Iron Man, or even Captain Marvel, Peter turns to Doctor Strange (Benedict Cumberbatch). When a spell goes wrong in the Sanctum Sanctorum, Spider-Man and Doctor Strange accidentally open a rift in the Multiverse, unleashing a deadly batch of supervillains, like Alfred Molina's Doctor Octopus, from previous Spider-Man franchises.
Here's an official synopsis of the movie:
For the first time in the cinematic history of Spider-Man, our friendly neighborhood hero is unmasked and no longer able to separate his normal life from the high-stakes of being a Super Hero. When he asks for help from Doctor Strange the stakes become even more dangerous, forcing him to discover what it truly means to be Spider-Man.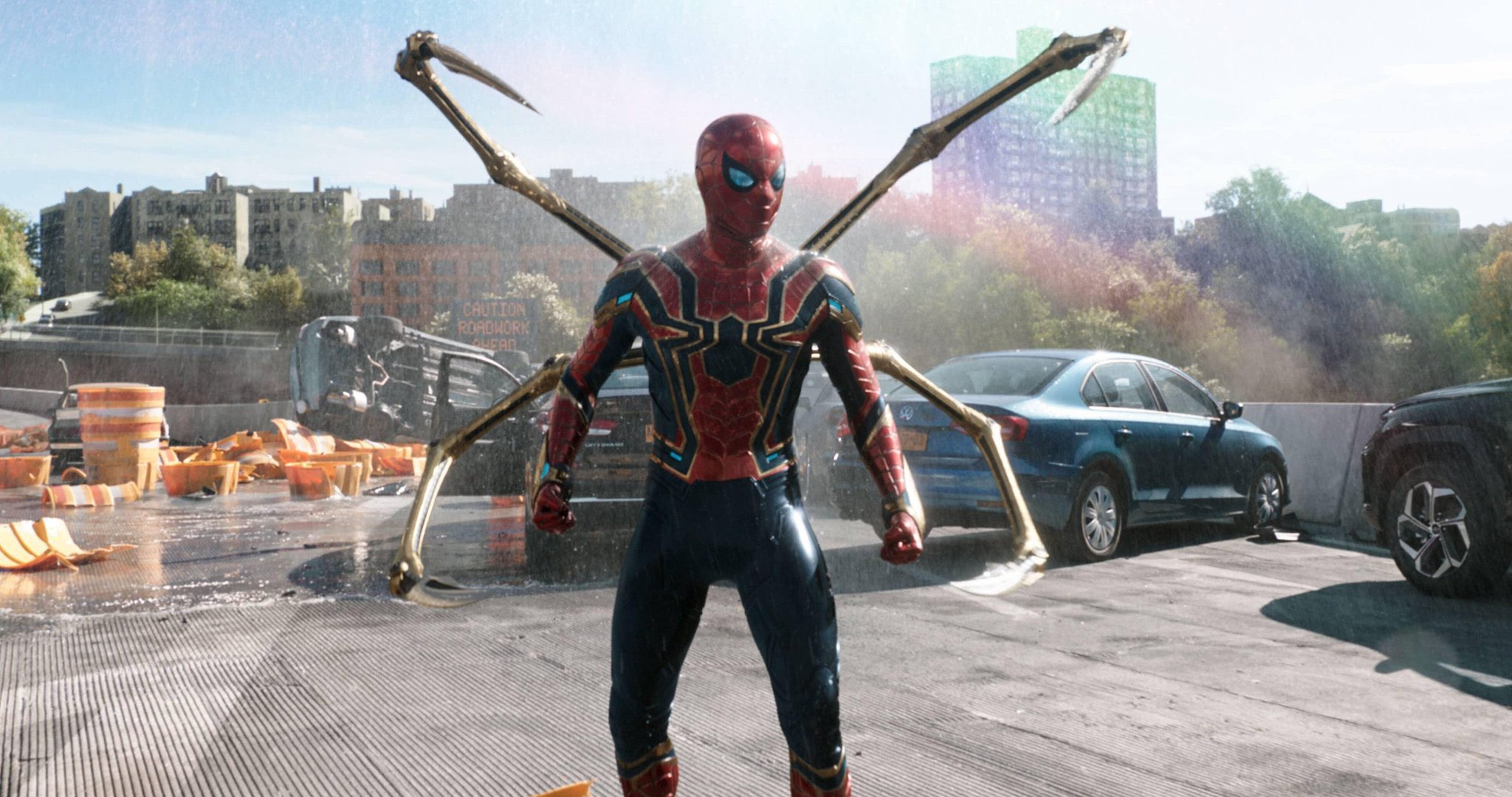 Superhero Spider-Man will have to use his great power and superhuman strength against the Sinister Six — iconic characters Doctor Octopus, Electro, Green Goblin, Sandman, Lizard and Vulture.
Fans can watch Spider-Man: No Way Home in theaters on December 17, 2021, and watch the madness of the Marvel Universe unfold like never before!
Do you think Daredevil is in No Way Home? Let us know in the comments below!