Marvel star Tom Holland and millions of Marvel fans are rushing to see Venom: Let There Be Carnage. In the wake of rumors about a groundbreaking end-credit scene in the movie, Holland may have spoiled a Spider-Verse surprise on social media.
Related: Sony May Have Spoiled a Massive 'Spider-Man' Surprise in 'Venom' Ad
Not to worry, we're not spoiling Let There Be Carnage (2021).
Eddie Brock/Venom actor Tom Hardy warned every Marvel fan during a special screening of his new Marvel movie in the UK, establishing a ground rule that everyone keeps quiet about the ending of Venom: Let There Be Carnage — true blockbuster action.
However, it appears that fellow Spider-actor Tom Holland may have spoiled something big about Let There Be Carnage on Instagram.
Holland wrote:
Tonight's the night. Can't wait to see this.

Are the rumours true

Credit: Screenshot via Tom Holland Instagram
Holland included a tongue-in-cheek comment at the bottom of his Instagram Story.
Holland has no role in Sony's Venom universe. Tom Hardy's Eddie Brock resides in an alternate timeline. With the contract between Sony and Disney about which Marvel movies Holland can appear in, Venom is nowhere listed in his contract.
Taking to Instagram to wish Tom Hardy, Sony Pictures, and Let There Be Carnage director Andy Serkis (The Lord of the Rings, Black Panther) well for their vast triumph, Holland certainly seems to know what's to come at the end of the Venom sequel.
Related: Tom Hardy Ready to Face Tom Holland in Spider-Man vs. Venom Crossover
There are so many spoilers about a game-changing aspect of Venom: Let There Be Carnage that many fans are staying away from social media altogether until they can watch the Marvel movie themselves. However, Europe as a whole has to wait another two weeks until Let There Be Carnage hits theaters.
Tom Holland is known not only for his iconic Peter Parker portrayal, but also for spoiling Marvel movies. Anthony and Joe Russo even went as far as lying to Holland about Tony Stark's death when filming Avengers: Endgame (2019).
Before you think we're looking too into Holland's Instagram post, it's worth mentioning that Tom Hardy recently stated he "would do anything" to bring his Venom into the Marvel Cinematic Universe, battling it out with the iconic characters and Marvel's Avengers like Captain Marvel (Brie Larson), Captain America (Chris Evans), Thor (Chris Hemsworth), and Doctor Strange (Benedict Cumberbatch).
It's possible that Venom could even join the Sinister Six in Spider-Man: No Way Home (2021), teaming up with Alfred Molina's Doctor Octopus and Green Goblin (Willem Dafoe) as they attempt to squish a spider.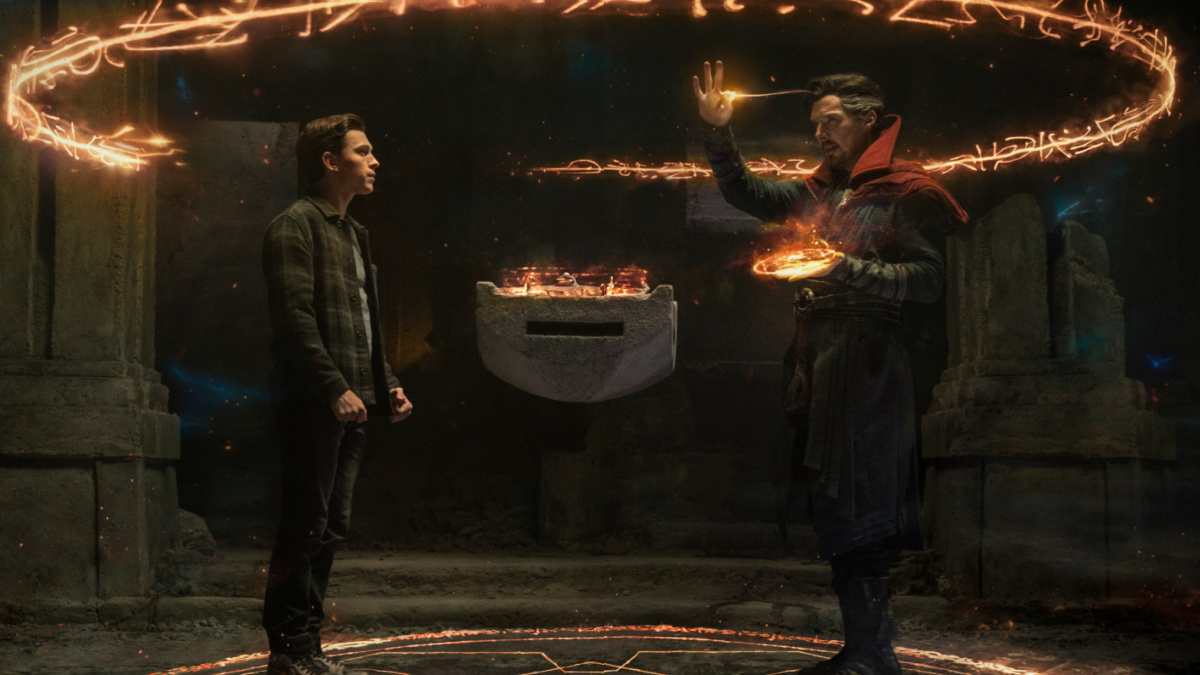 The Spider-Verse is ultimately joining the Marvel Universe after the events of Loki the Multiverse is joining the Marvel collection. Marvel fans are guessing that the post-credit scene of Let There Be Carnage will tease or even show Venom joining the MCU.
With Holland's recent post, it certainly appears that his Marvel character might have something to do with it.
Rumors suggest that Tobey Maguire and Andrew Garfield, two previous Spider-Man actors, are making their MCU debut in the upcoming official trailer of No Way Home. As a result, adapting a showdown between the Avenger and villain from Marvel comics and TV shows for the big screen isn't far off, and Tom Holland might know about it!
What do you think Tom Holland was alluding to? Let us know in the comments below!