The internet nearly broke over the release of the official trailer for Spider-Man: No Way Home (2021) on August 23. Thanks to a leaked video the night before, No Way Home was the talk of the town across all social media platforms. As a result, Spider-Man: No Way Home's teaser trailer is the most viewed trailer in a 24-hour period, beating the previous record set by Avengers: Endgame (2019).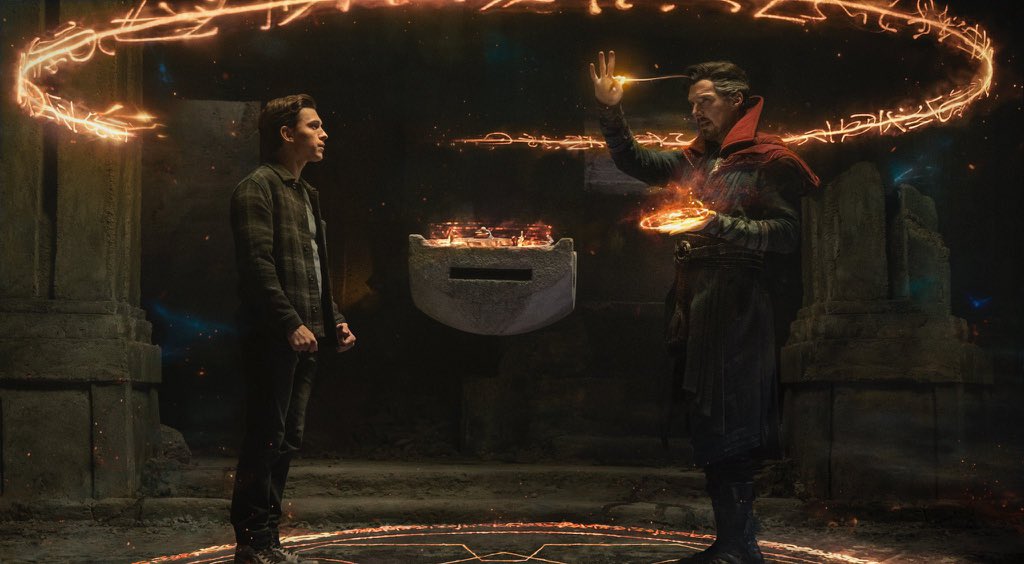 Related: Marvel Fans Are Convinced They Saw Daredevil in 'Spider-Man: No Way Home' Trailer
Today, Marvel actor Tom Holland rang in the good news on social media, taking a screenshot of a Variety headline explaining the amazing feat and sharing it to his Instagram story.
Holland wrote:
This is incredible. I honestly can't believe it. This movie is so crazy and I can't wait to share it with you.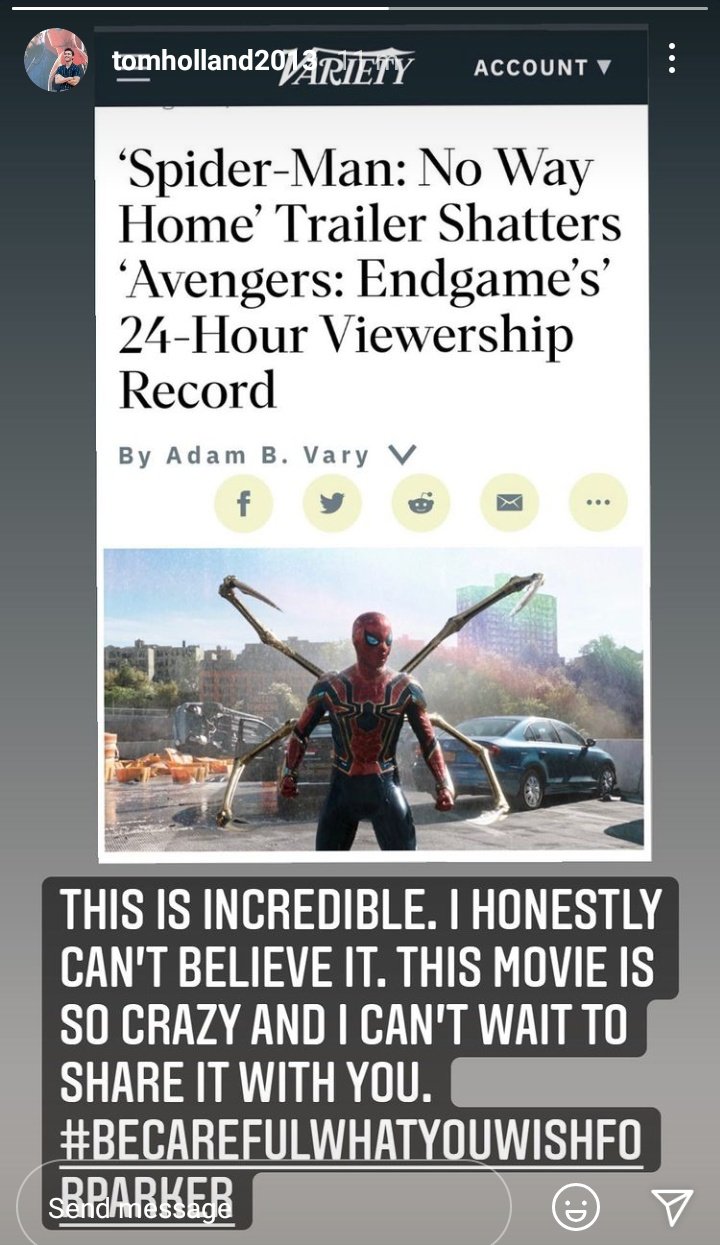 Related: Did You See Multiple Spider-Men in 'No Way Home' Trailer?
The official trailer for Marvel's Avengers: Endgame reportedly received 289 million views across multiple platforms within the trailer's 24-hour release.
Now, No Way Home blew those numbers out of proportion with a reported 355.5 million views in its first day online, according to Comicbook.com.
The official Twitter account for Spider-Man: No Way Home even celebrated the news, sharing:
nbd, just broke the internet and the 24-hour global record for the most watched and talked about trailer ever!
nbd, just broke the internet and the 24-hour global record for the most watched and talked about trailer ever! #SpiderManNoWayHome https://t.co/rK8gS8iAhL

— Spider-Man: No Way Home (@SpiderManMovie) August 25, 2021
Related: Understanding the 5 Villains Teased in 'Spider-Man: No Way Home'
No Way Home didn't just break trailer viewing records but also engagement across numerous social media platforms.
According to Comicbook.com:
In addition to setting a new views record, the Spider-Man: No Way Home trailer also broke some records for social media engagement. There were 2.91 million mentions of the Spider-Man: No Way Home trailer in the first 24 hours of its release, with 1.96 million of those mentions coming in the first 12 hours. internationally, the trailer generated 1.56 million mentions. That means that, across the globe, the No Way Home trailer received 4.5 million social media mentions in just a day.

Credit: Marvel Studios / Sony
The second trailer for Spider-Man: Far From Home (2019) didn't even receive half of No Way Home's views on the first day it was released, indicating that every Marvel fan was waiting on the edge of their seat for an update on the popular Avenger.
The iconic Marvel character is one of the most recognizable and popular superheroes in the world. Spider-Man's great power wasn't only used against Mysterio (Jake Gyllenhaal) but also against social media platforms that shared the leaked trailer!
You can watch the official trailer below:
Peter Parker's secret identity as Spider-Man has been revealed to the world by Mysterio, and Parker's entire world is turned upside down. Picking up immediately after Far From Home (2019), Peter and MJ (Zendaya) are seen swinging through Marvel's New York as they escape hordes of people trying to take pictures of Spider-Man.
In the trailer, fans saw Peter, MJ, Aunt May (Marisa Tomei), and Ned (Jacob Batalon) being interrogated by the police after Peter Parker is framed for the death of Mysterio.
Without the help of Captain America, Iron Man, or even Captain Marvel, Peter turns to Doctor Strange (Benedict Cumberbatch). Spider-Man and Doctor Strange accidentally open a rift in the Multiverse when a spell goes wrong in the Sanctum Sanctorum, unleashing a deadly batch of supervillains, like Alfred Molina's Doctor Octopus from previous Spider-Man franchises.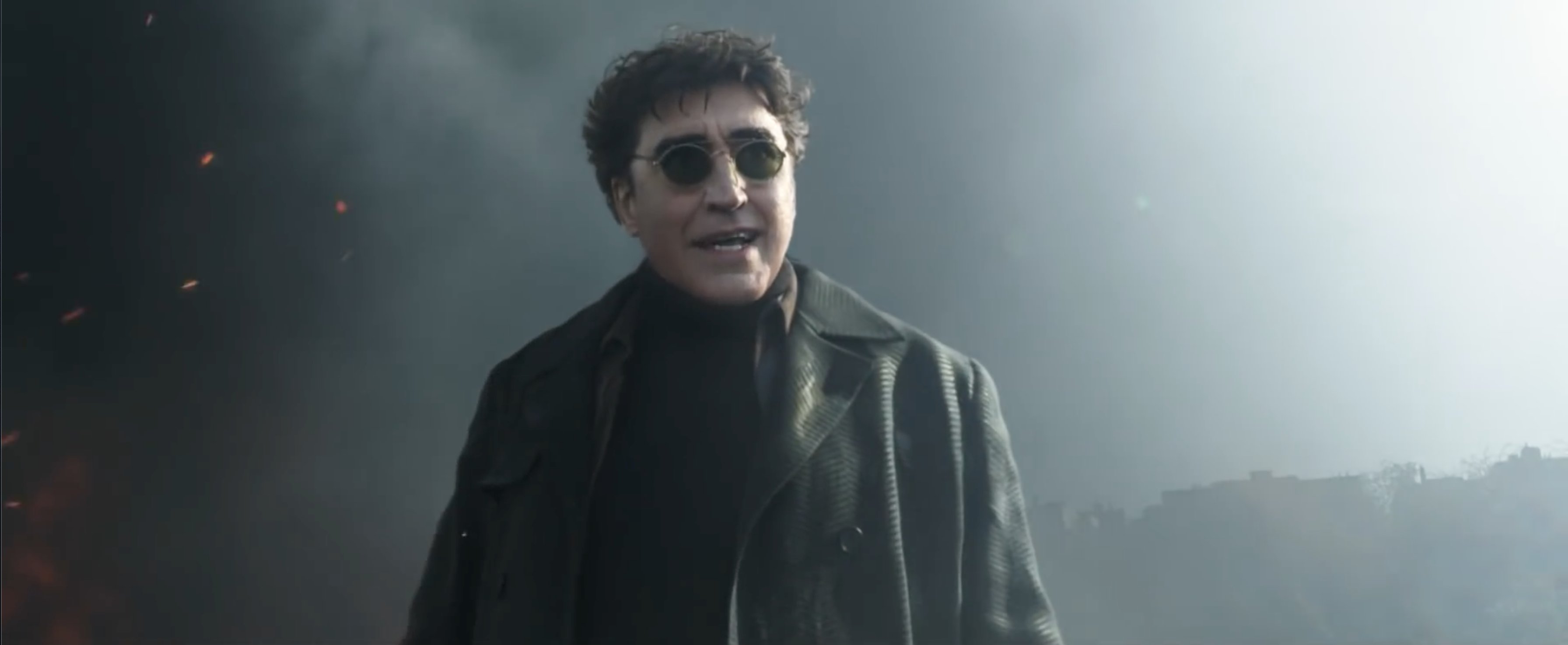 Get ready to see the return of Willem Dafoe's Green Goblin in No Way Home. He and Doctor Octopus are joining iconic characters Electro (Jaime Foxx), Lizard, Sandman, and possibly Vulture (Michael Keaton)!
Spider-Man: No Way Home debuts in theaters on December 17, 2021, and will undoubtedly shake up the Multiverse more than Loki and WandaVision ever did!
Are you excited to watch No Way Home? Let us know in the comments below!