Every Marvel fan is eagerly waiting for Spider-Man: No Way Home and many fan theories are swinging around after the official trailer. One hidden detail in the official trailer concerning a fan-favorite character changes everything.
Related: Tom Holland 'Spider-Man' Replacing Robert Downey, Jr.'s Marvel Role
There's a flurry of theories surrounding Spider-Man: No Way Home (2021) after Sony Pictures finally released the official trailer of the Marvel Cinematic Universe.
While many of those theories relate to "Spider-Men" Tobey Maguire and Andrew Garfield, a quick-cut scene in the trailer seemingly confirms the fate of fan-favorite Marvel character Happy Hogan (Jon Favreau):
Related: Marvel Fans Furious as 'Spider-Man' Snubs Tobey Maguire and Andrew Garfield
Marvel fan @andrewsvisual on TikTok made an eye-opening discovery in the No Way Home trailer.
While there's an overwhelming amount of action taking place in the epic Tom Holland Marvel film, Electro's entry into the Marvel Cinematic Universe (along with the rest of the Sinister Six) features a deadly explosion in Marvel's New York.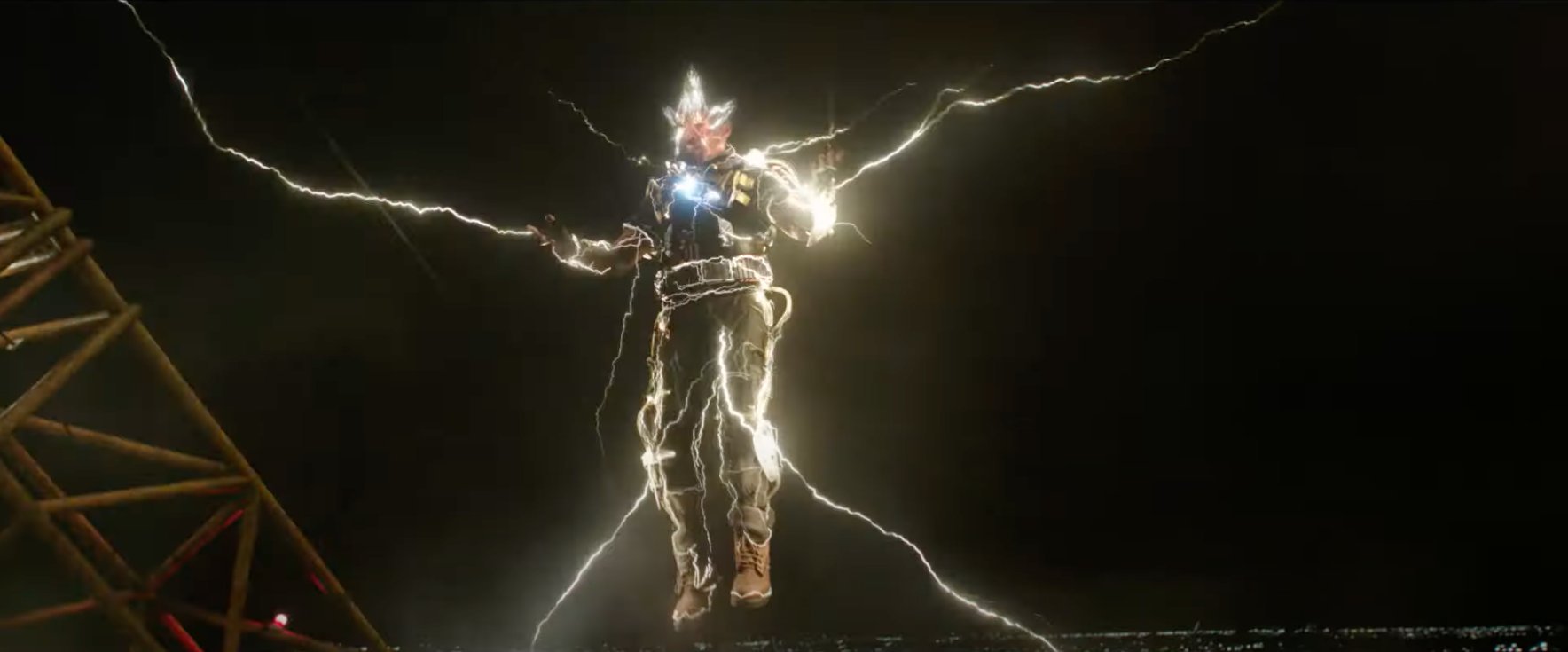 Related: 'Spider-Man' Tobey Maguire and Zendaya Spotted Together in SAME Restaurant
Happy Hogan and Aunt May (Marisa Tomei) will undoubtedly team up in No Way Home while Peter Parker/Spider-Man, MJ (Zendaya), and Ned Leeds (Jacob Batalon) take on the Multiverse (thanks to Loki) with Doctor Strange (Benedict Cumberbatch).
In another scene in the trailer, Marvel fans can see Aunt May running out of a building with a green tube in her hands. Looking closer at the scene, it appears that May is holding the OSCORP Industries "Green Goblin" serum:
#SpiderManNoWayHome
🤔 #SpiderManNoWayHome pic.twitter.com/QFCzBawkSb

— Spider-Man NWH Updates and Leaks 🕷🕸 (@Spider_Leaks) November 17, 2021
Related: Marvel "Rebooting" Popular 'Daredevil' Series, Fan-Favorite Character Returning
Piecing the dots together, it's highly likely that Hogan and May take their "fling" to the next level and help Peter steal the OSCORP serum.
Waiting outside is Happy Hogan in the car in question. But, before Aunt May can hop in the car with Hogan, Jaime Foxx's Electro and a pumpkin bomb from the Green Goblin (Willem Dafoe) destroy the vehicle.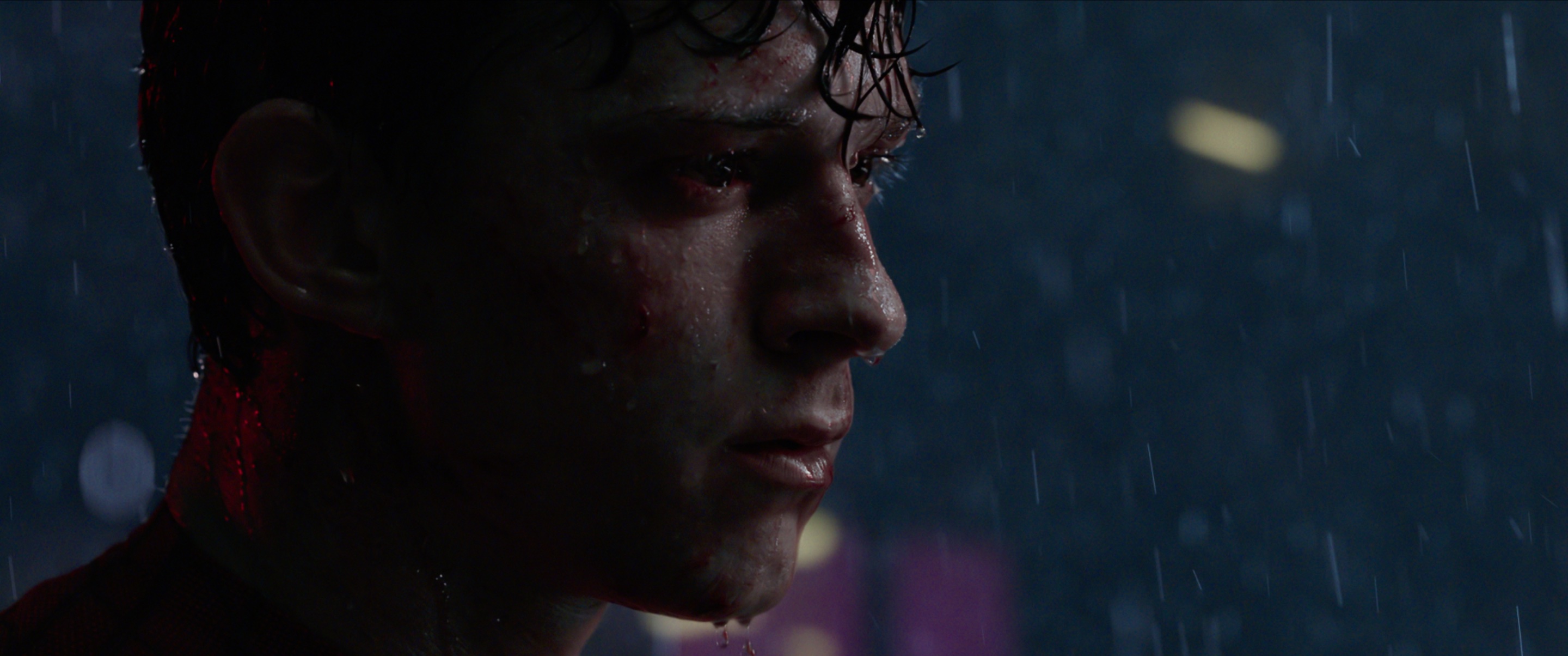 Related: 'Eternals' Actor Thinks Disneyland Counterpart Is "Super Weird"
Tom Holland previously stated that No Way Home is "dark," "brutal," and "not fun."
Seeing the death of Happy Hogan, a Marvel character who's been a part of the Marvel Universe when Robert Downey's, Jr.' changed the superhero/Avenger game in Iron Man (2008), would be devastating.
Related: Marvel Slips, Seemingly Confirms Tobey & Andrew Return in 'Spider-Man: No Way Home'
While there's sure to be surprises with Alfred Molina's Doctor Octopus, and possibly Charlie Cox's Matt Murdock/Daredevil joining the Marvel collection, Marvel's Kevin Feige and director Jon Watts are showcasing some serious game-changing events in the film.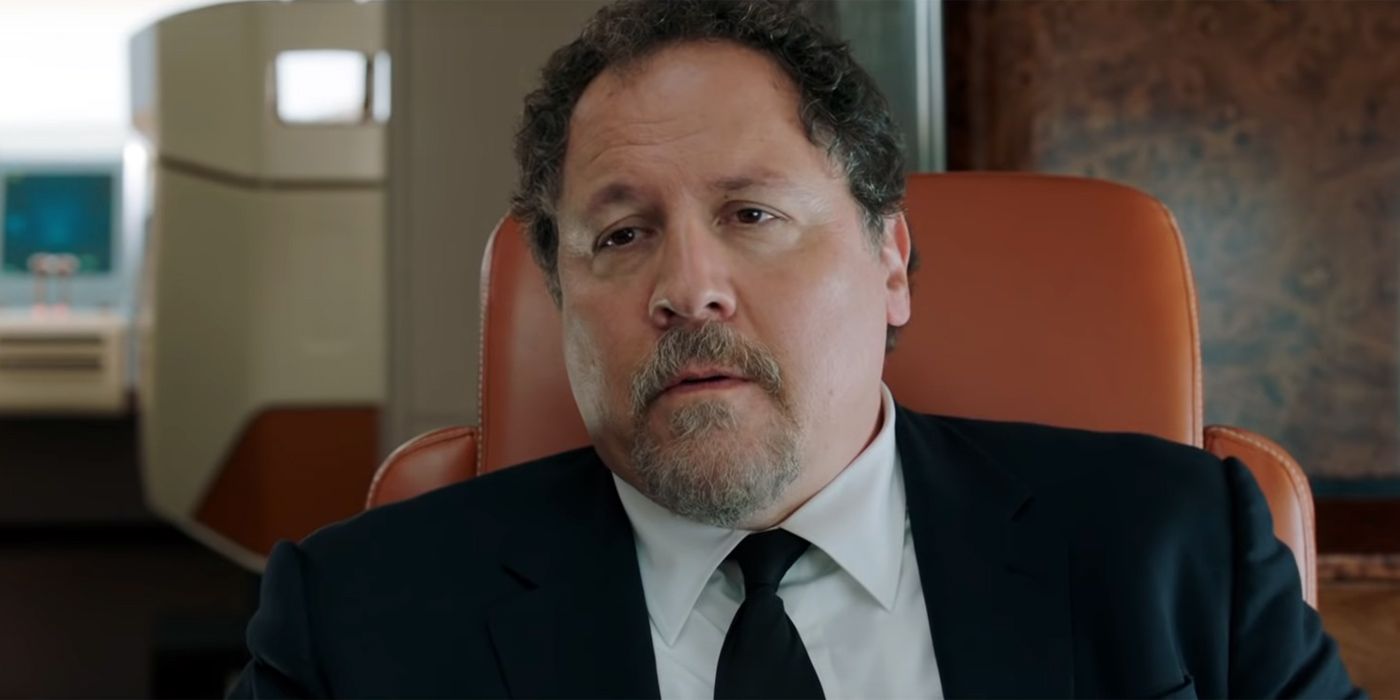 Related: Marvel Pres. Kevin Feige Reportedly Livid, "Embarrassed" About 'Black Widow'
More about Spider-Man: No Way Home
It's surreal thinking that Tobey Maguire might be in the Spider-Man suit again, along with Andrew Garfield — who previously stated he was not in the movie.
The Marvel Universe is becoming much more than Marvel Characters/Earth's Mightiest Heroes like Star-Lord/Peter Quill (Chris Pratt), Iron Man (Robert Downey, Jr.), Captain America (Chris Evans), Thor (Chris Hemsworth), Doctor Strange (Benedict Cumberbatch), the Winter Soldier (Sebastian Stan), Hawkeye (Jeremy Renner), and Captain Marvel/Carol Danvers (Brie Larson).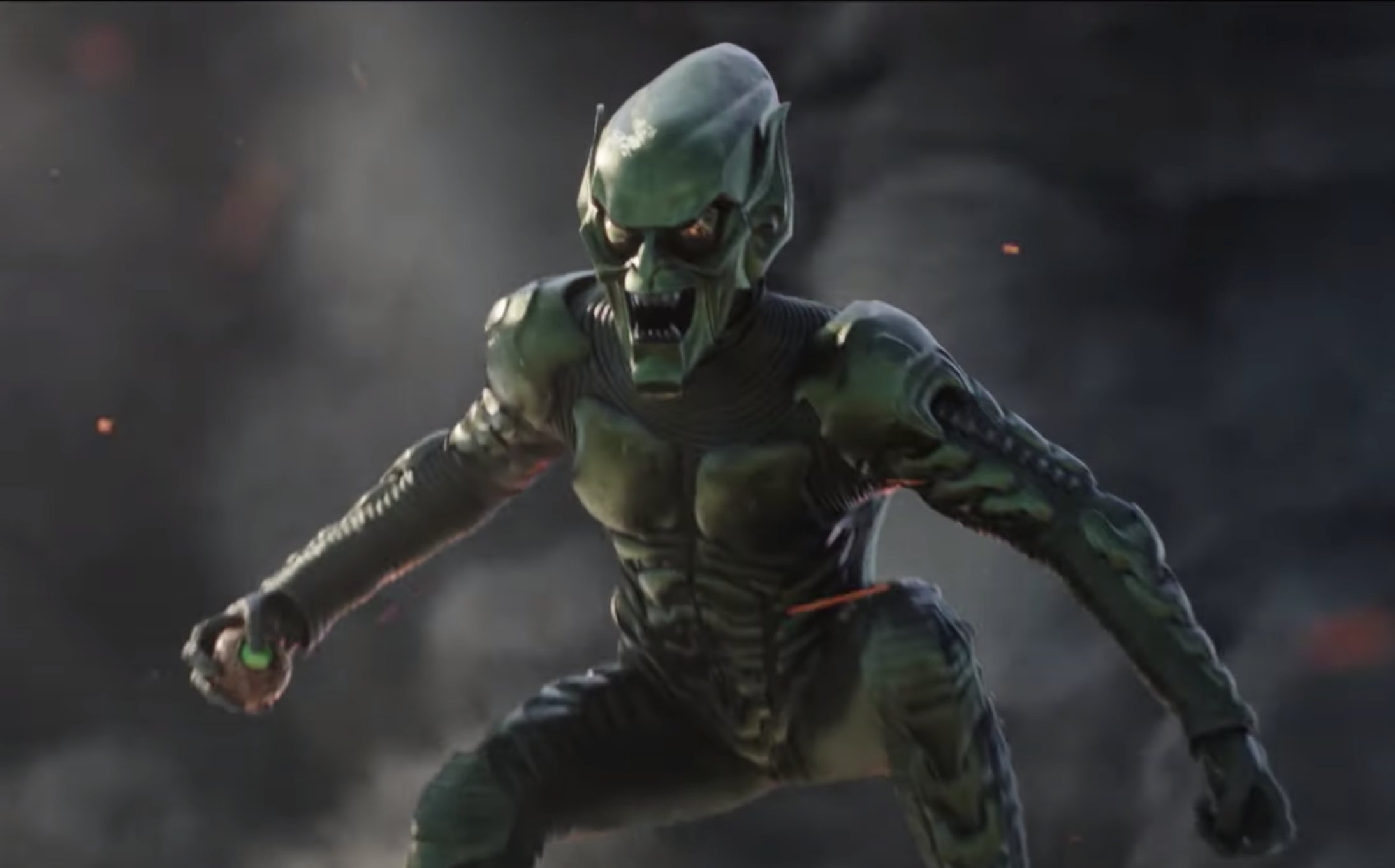 Tobey Maguire and Andrew Garfield are set to appear in No Way Home. Seeing the two characters join the Marvel Cinematic Universe on the big screen will have a more significant impact on the Marvel Universe than Captain America: Civil War (2016), Avengers: Infinity War (2018), and Avengers: Endgame (2019).
Tom Holland is leading the way for Marvel Cinematic Universe newcomers Ms. Marvel/Kamala Khan (Iman Vellani), Moon Knight (Oscar Isaac), Agatha Harkness (Kathryn Hahn), She-Hulk (Tatiana Maslany), Thena (Angelina Jolie), and more.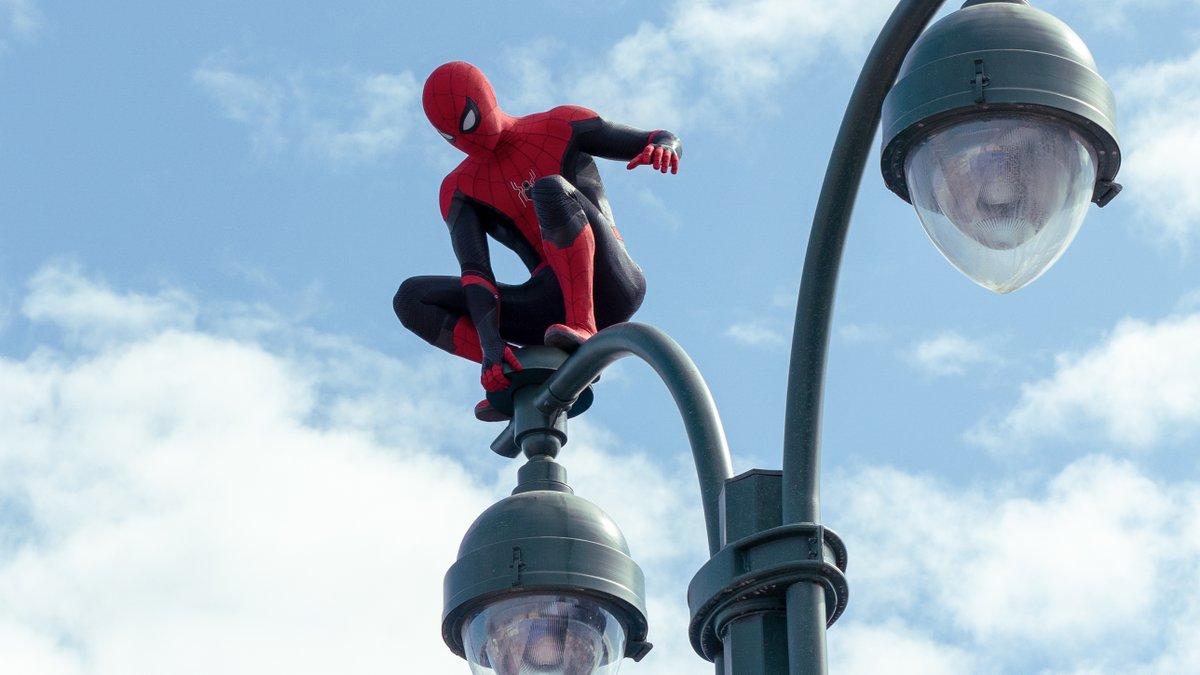 In No Way Home, Tom Holland (Peter Parker/Spider-Man) and Zendaya (MJ) are joined by Benedict Cumberbatch (Doctor Stephen Strange), Jon Favreau (Happy Hogan), Marisa Tomei (Aunt May), Jacob Batalon (Ned Leeds), and the villain with great power Alfred Molina's Doctor Octopus.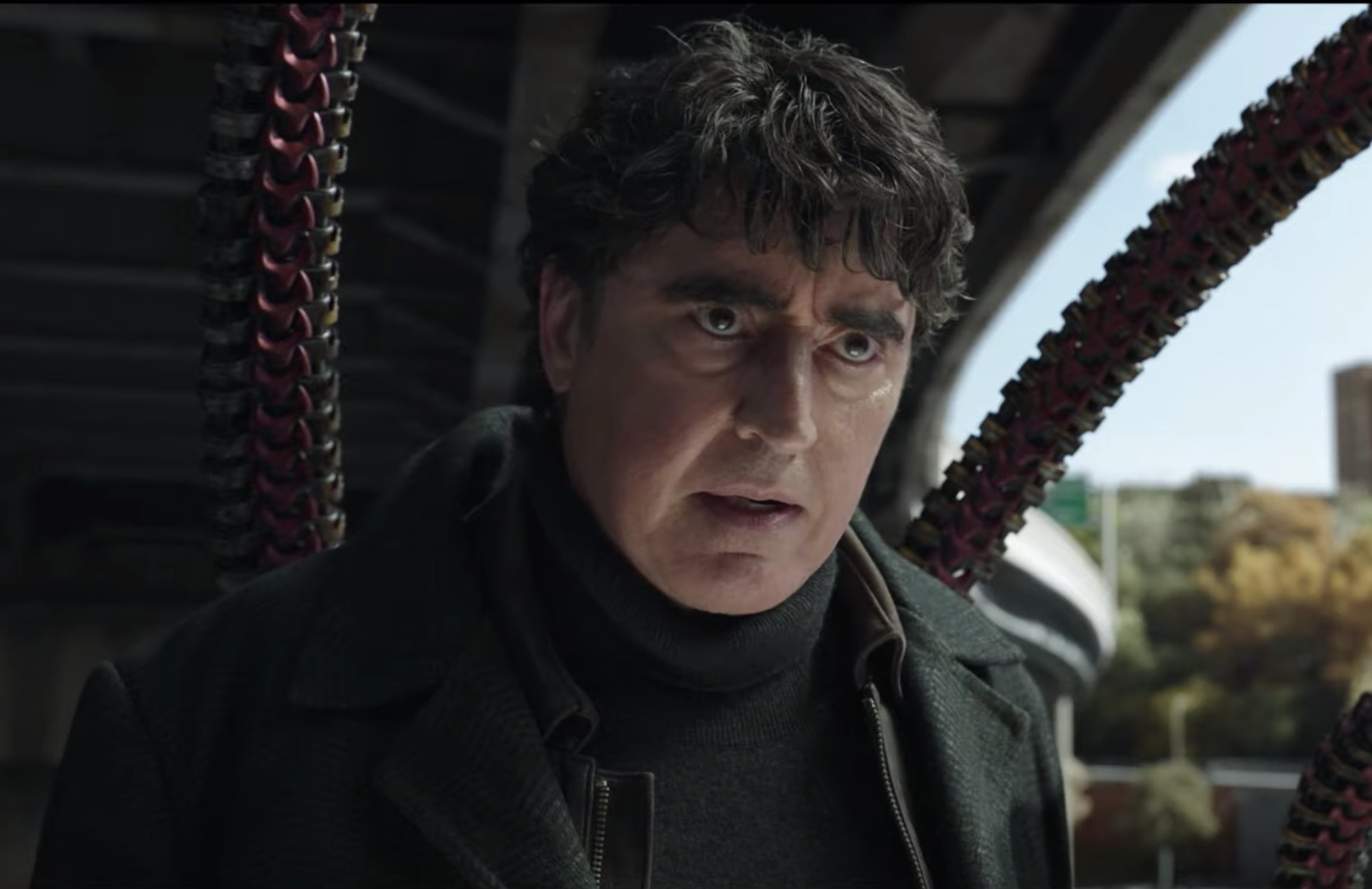 Related: Marvel's 'Secret Invasion' Cast List Teases Big Name MCU Cameos
Marvel fans can watch the new Marvel movie Spider-Man: No Way Home in theaters on December 17, 2021.
Who is your favorite Spider-Man actor? Let us know in the comments below!