Bob Iger is one of the most progressive, revolutionary, and game-changing CEOs in The Walt Disney Company's history and cemented his name as a titan in the entertainment industry throughout his tenure. Despite his numerous successes companywide, one of his most outstanding achievements is bringing Walt Disney's original magic back to Disneyland.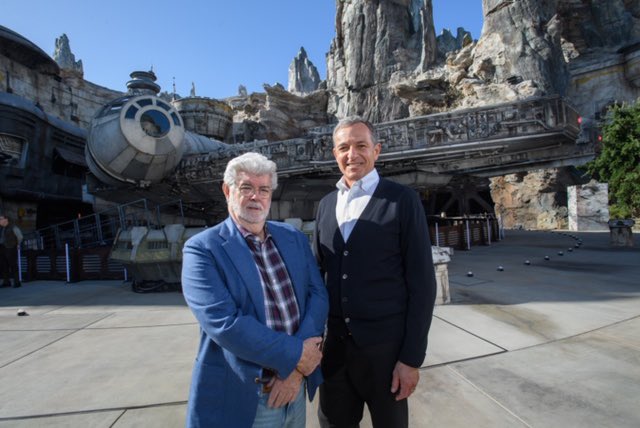 His acquisitions of Pixar, Marvel, Lucasfilm, and 20th Century Fox — now 20th Century Studios — propelled Disney into new and innovative heights, relighting Disney's spark that, arguably, went out during the end of CEO Michael Eisner's tenure. Now, with Iger's Disney career coming to a close at the end of 2021, Disney fans and colleagues are thanking Mr. Iger for his white-knuckle approach to reshaping The Walt Disney Company.
According to the OC Register:
Iger's impact can be felt across Disney's sprawling theme park empire during his 15-year run as CEO. Former Disney CEO Michael Eisner hung around for the opening of Hong Kong Disneyland in 2005 even though Iger was running day-to-day operations at the company by then. But the $5.5 billion Shanghai Disneyland will always mark Iger's shining achievement on the Disney theme park front during his watch.
Stepping down from the CEO position in February of 2020 to make way for current Walt Disney Company CEO Bob Chapek (there'll still be a "Bob" in charge!), Bob Iger's service to the House of Mouse wasn't just done yet. Staying on as executive chairman and head of creative forces for 2021's line-up, Iger is still adding some magic to a world that desperately needs it amid an unprecedented pandemic.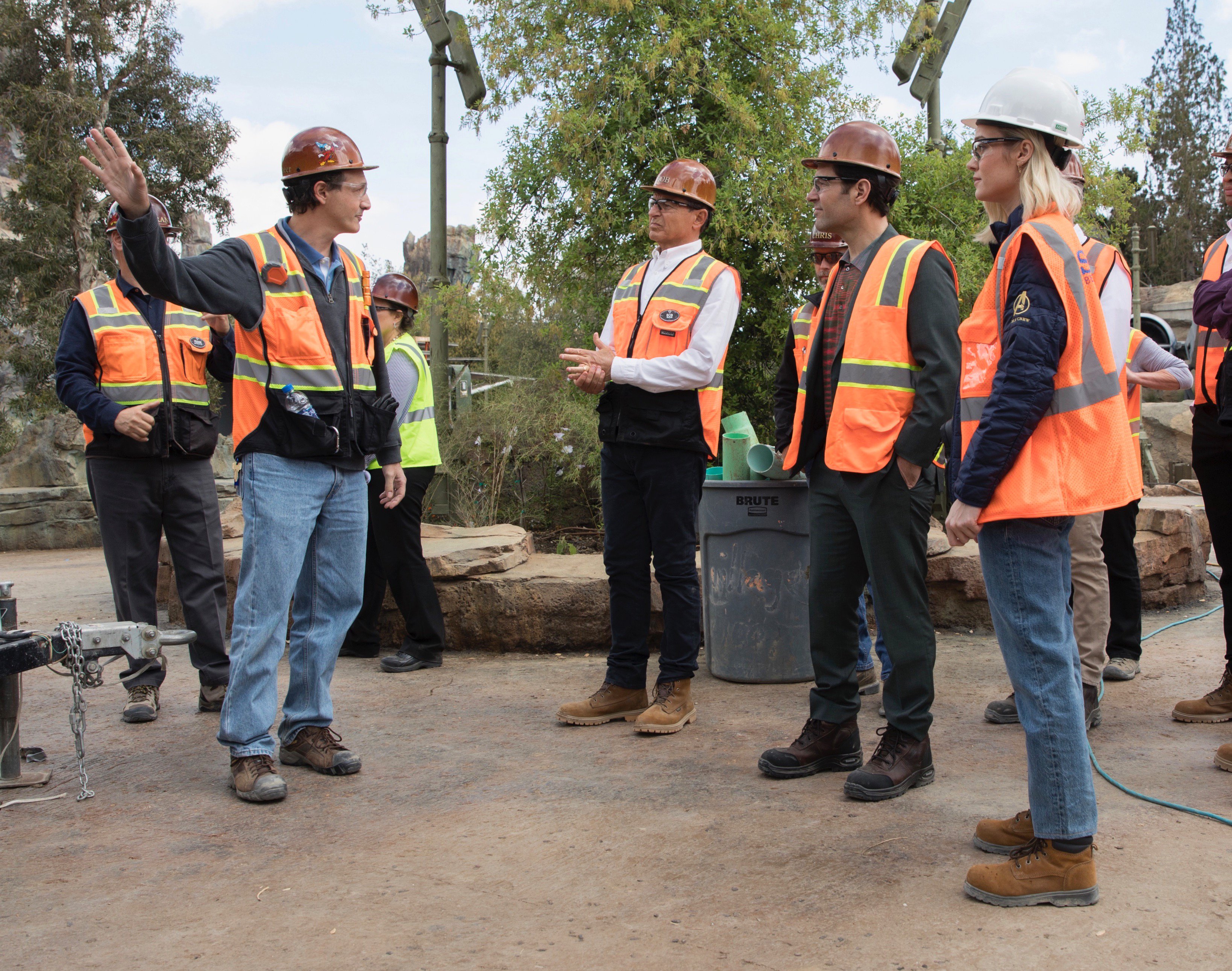 Related: As Tension Mounts, Disney Exec Bob Iger Quits Newsom's Task Force
Looking back at his 15-year tenure, one of Bob Iger's most significant achievements is breathing fresh life into a failing theme park, Disney's California Adventure Park (now Disney California Adventure Park), and a faltering Disneyland resort.
In his autobiography, The Ride of a Lifetime, Iger highlights three strategies that he centered his leadership around:
"To increase the amount of high-quality branded content, we created"
"To advance technologically, both in our ability to create more compelling products and to deliver those products to consumers"
"To grow globally."
In particular, Iger first showcased point #1 after taking over as CEO in 2005.
Here, we see recent evidence in a Tweet straight from Batuu — Star Wars: Galaxy's Edge opened in 2019.
Best way to impress your friends…give them a personal tour of @starwars Galaxy's Edge!#stevenspielberg, #jjabrams, Kathy Kennedy with Imagineer & Galaxy's Edge creator, Scott Trowbridge. pic.twitter.com/e3jFH2Cd2b

— Robert Iger (@RobertIger) May 11, 2019
Flashback to 2001. The Walt Disney Company was in a civil war, of sorts, as ex-Disney Chairman Roy E. Disney campaigned to oust his previous prodigy Michael Eisner as CEO. On top of that, Disney was on the brink of an outside takeover, and the company's branding was losing that magical touch within its theme parks and films.
In a rush to open another theme park — one that lacked a much higher budget — Walt Disney Imagineering and Michael Eisner pushed out a lackluster sister-park to Disneyland.
Missing the mark, the original version of Disney California Adventure Park lacked the vision, drive, and motivation from company executives, investors, and creative forces. On February 8, 2001, the theme park officially opened to closed arms and low reviews from guests and critics.
There was no Guardians of the Galaxy: Mission Breakout!, Radiator Springs Racers, or Buena Vista Street, believe it or not!
Ticket values for Disneyland Park and Disney California Adventure Park were priced the same, but one park offered 1/3 of the attractions and character appearances. At this point, then Disneyland Resort President Paul Pressler shifted Disneyland's focus primarily to merchandise, not creating/refurbishing memorable and classic attractions and experiences. As a result, both Disneyland and Disney California Adventure Park began losing their magical touch.
By 2004, only The Twilight Zone Tower of Terror was added to DCA, and the theme park began dragging down the company as a whole.
Related: Bob Iger Remembers Walt Disney on His 119th Birthday
In 2005, everything changed. On Disneyland's 50th Anniversary, Bob Iger was in full control of The Walt Disney Company and marked a change to the resort with a hands-on, all-in approach.
In 2006, Iger's first big move was adding Monsters, Inc. Mike & Sulley to the Rescue!, replacing Disney's most infamous attraction — Superstar Limo. By 2007, Bob Iger announced a $1.1 billion re-imagining overhaul for Disney California Adventure — nearly doubling the original $600 million Disney spent to build the theme park.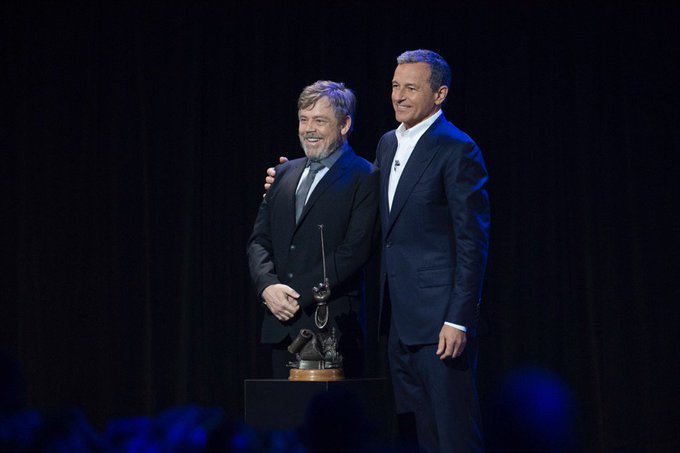 From 2008 to 2012, Bob Iger oversaw Buena Vista Street's addition, Toy Story Midway Mania, the World of Color nighttime spectacular, Little Mermaid: Ariel's Undersea Adventure, and Cars Land, featuring an immersive version of Radiator Springs. But, he wasn't done yet.
According to OC Register:
 "DCA's transformation continued with the addition of "Frozen — Live at the Hyperion (2016), Soarin' Around the World (2016), Guardians of the Galaxy — Mission: Breakout (2017) and the transformation of Pixar Pier (2018)."
In a third act effort to transform Disney California Adventure, Iger's touch will be present with the upcoming Avengers Campus opening, that has yet to receive an official opening date as Disneyland Resort remains closed due to COVID-19.
Iger's jackhammer approach to reshaping DCA was not, however, present in Disneyland's rebirth. That's because it wasn't needed since Disneyland Park just needed a little refreshing, not an overhaul of re-theming.
The departure of Big Thunder Ranch, Aladdin's Oasis, Innoventions, and Honey I Shrunk the Audience won't be missed by many Guests. The re-theming of attractions like the Finding Nemo Submarine Voyage, Star Tours, Disneyland Monorail, Matterhorn Bobsled, Snow White's Enchanted Wish, Big Thunder Mountain Railroad, and Great Moments with Mr. Lincoln brought the crowds back to Disneyland.
According to OC Register's report,
The popularity of Disneyland rarely waned during Iger's tenure — with attendance rising from 14.3 million visitors in 2005 to 18.7 million in 2015. Ticket and annual pass prices steadily rose during that period as well, with the daily maximum attendance price climbing steadily from $56 in 2005 to $154 just before Iger stepped down as CEO in early 2020.
In 2019, Iger welcomed the $1.1 billion Star Wars: Galaxy's Edge to excited Star Wars fans worldwide. Featuring two innovative attractions, Millenium Falcon: Smuggler's Run and Star Wars: Rise of the Resistance, and a game-changing immersive experience, Bob Iger's touch is here to stay forever (who would tear down the Millennium Falcon?)
Related: Will Avengers Campus Open in Phases or All at Once?
Of course, there were some bumps in Bob Iger's tenure, but his dedication to Walt Disney's original magic kingdom and Disney California Adventure Park changed the resort for the better. With years of new possibilities for Disneyland, Bob Iger cemented Walt Disney's philosophy of Disneyland never being completed.
Do you think Bob Iger Saved Disneyland? Let us know in the comments below!