The Marvel Cinematic Universe and extended universes are ever-expanding with the Multiverse. With the triumphant return of Andrew Garfield and Tobey Maguire as their respective Marvel characters in Spider-Man: No Way Home (2021), fans are curious about the future of Garfield's tenure as the legendary character.
Related: Andrew Garfield "Definitely Open" to Returning as Spider-Man "If It Felt Right"
When Andrew Garfield's Spider-Man stepped into Ned Leeds' (Jacob Batalon) apartment in Marvel's New York, he crossed the threshold between franchises and studios.
Now in the hands of Kevin Feige and Jon Watts, Garfield's Peter Parker was given the treatment the Marvel character deserved, expanding his story and adding new layers to the beloved web-slinger.
Related: Marvel's Simu Liu Comments On Role In 'Spider-Man: No Way Home'
The new year brings new possibilities, and it's more than likely we'll hear confirmation from Sony Pictures about upcoming Spider-Man projects that feature Garfield as the lead.
But, before that happens, let's look back at his infamous career as everyone's friendly neighborhood Spider-Man in The Amazing Spider-Man (2012) and The Amazing Spider-Man 2 (2014), as well as the canceled The Amazing Spider-Man 3.
Swinging into the Suit
Andrew Garfield's tenure as Peter Parker/Spider-Man began in 2010 when Sony Pictures and Columbia Pictures rebooted Sam Raimi's Spider-Man franchise starring Tobey Maguire, opting to recast and bring in a new director ultimately:
Following the release of Spider-Man 3 (2007), Sony Pictures Entertainment had announced a May 6, 2011 release date for Sam Raimi's next film in the earlier series. By this time, screenwriters James Vanderbilt, David Lindsay-Abaire and Gary Ross had written several rejected versions of a script and Ziskin's husband Alvin Sargent, who co-wrote the second and third films, was working on yet another attempt. Raimi wanted John Malkovich to play his next villain. However, on January 11, 2010, Columbia Pictures and Marvel Studios announced that rather than continue the earlier saga, they were rebooting the series with a new cast and crew. Industry reports claimed that Raimi had admitted that he could not meet the scheduled release date and retain creative integrity.
Related: Owen Wilson Reportedly Set to Reprise 'Loki' Role in 'Doctor Strange 2'
Due to Sam Raimi reportedly rejecting numerous scripts written by screenwriters James Vanderbilt, David Lindsay-Abaire, and Gary Ross. It aimed to restart the story of Spider-Man once again entirely.
Producer Avi Arad shared with Collider video:
"We were working on what we called Spider-Man 4 and it was the same team [as with the first three films]. The problem was we didn't have a story that was strong enough and warranted … another movie. And Sam Raimi … realized we [didn't] have a good reason to make another one. And between [him] and Tobey and obviously the studio, we all went into it not feeling good about the next story."

Credit: Marvel Studios / Sony Pictures

Related: Marvel Reportedly CUTS Numerous Daredevil Scenes in 'Spider-Man'
This time, actor Andrew Garfield was brought in to star alongside Emma Stone as Gwen Stacy, with Marvel opting to save the Marvel character MJ Waston for a later date.
Having previously starred in The Social Network (2010), Garfield's potential was overwhelming and deemed the perfect fit for this Marvel movie role by many critics and fans. Garfield was among Jamie Bell, Alden Ehrenreich, Frank Dillane, and Josh Hutcherson for actors considered for the lead role.
Redesigning a Classic
Spider-Man is reportedly the most popular superhero globally, especially among fans of The Avengers (2012) and the Marvel Cinematic Universe. It's a touchy subject among fans and studios when Spider-Man's suit and web-slinging features are changed, but The Amazing Spider-Man franchise director Marc Webb showed no fear in bringing a new Spidey to the big screen:
Webb felt a responsibility to reinvent Spider-Man. One departure from the preceding trilogy was to have Spider-Man build artificial web-shooters, as the character does in the comics. In February 2011, with the launch of the official website, the title and first official image of Garfield as Spider-Man depicting both his costume and web-shooters for the first time were revealed.

Webb explained that he felt that "the web-shooters were able to dramatize Peter's intellect". Webb paid attention to the question of "How would a kid make it?" and then took some license with it. About the new costume, Webb explained that he and the crew "wanted a design that would make the body longer and more lithe, more of an acrobat, someone incredibly agile and the legs of the spider [symbol on the chest were something we used to emphasize that." He revealed that the film used varying suits for different lighting conditions. They made the webbing on the costume a little darker. Webb stated that "With the costume and the web-shooters we wanted to emphasize that these are things that Peter Parker made".
Related: Marvel's 'Secret Invasion' Cast List Teases Big Name MCU Cameos
However, not everybody was a fan of the Marvel character redesign in The Amazing Spider-Man, with many critics calling the suits' eyes "weird" and the web design of the suit "busy."
Wikipedia writes:
Writer Geoff Boucher of the Los Angeles Times was skeptical of the change, feeling that it was too hard to believe that a financially strapped young man could conceive a wrist-worn device that can instantly produce a strand of synthetic webbing and noted "the suit lives up to the challenge of being different from the Sam Raimi films but not too different from the classic suit that stands as one of the great comic-book costumes ever."
Making Spider-Man Amazing
The Amazing Spider-Man (2012) was well-received by critics, deemed a suitable fit for a summer blockbuster, but not the most "amazing" superhero movie to date.
Nonetheless, the film grossed a reported $760 million at the box office, making it one of the most profitable Spider-Man films to date.
Following the movie's success, Sony greenlit The Amazing Spider-Man 2, this time with Spider-Man going against Electro (Jamie Foxx) and Green Goblin (Dane DeHaan) while juggling his love life with Emma Stone's Gwen Stacy.
Related: Tragedy Strikes as Marvel Comics Are Lost and Ruined
Though TASM2 introduced one of the most excellent Spider-Man suits to date, considering the large, comic-accurate eyes and toned-down suit design, this Spider-Man picture met the most criticism of any Marvel movie.
Though Andrew Garfield and Emma Stone performed flawlessly and nailed their roles with applause and acclaim from critics and fans (noting their on-screen chemistry), critics felt that Jamie Foxx's Electro portrayal was "polarizing."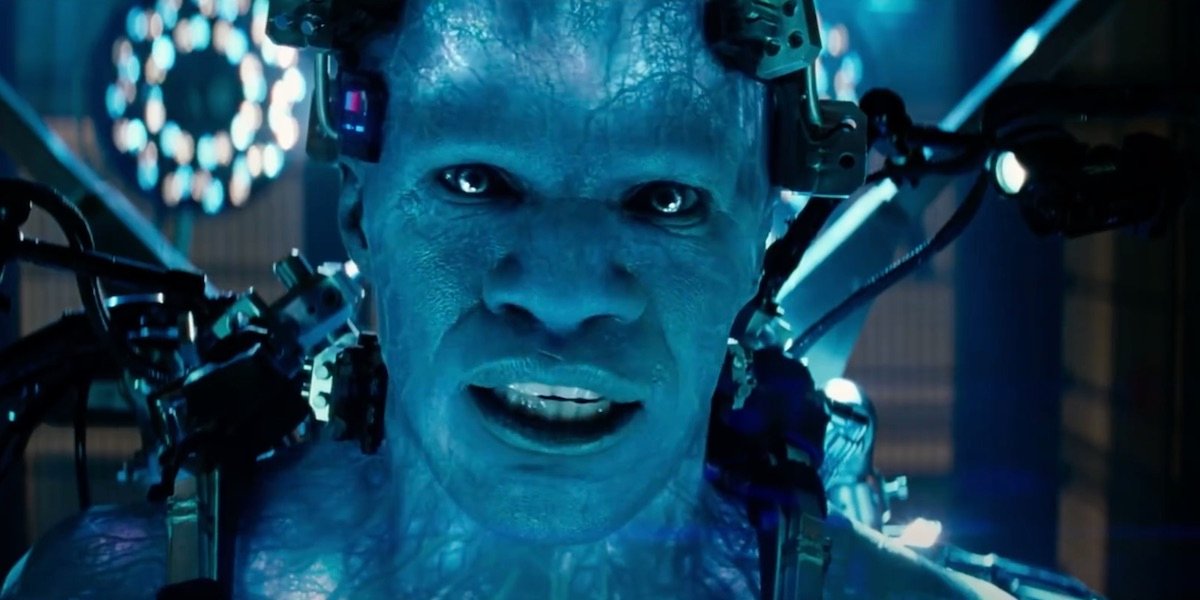 Seven years before appearing alongside five other villains, including Alfred Molina's Doctor Octopus in Spider-Man: No Way Home, Jamie Foxx's villain faced massive backlash from fans and critics.
According to many, the script was all over and felt weak, with Dane Dehaan's portrayal of Harry Osborn/Green Goblin receiving poor reviews.
The Los Angeles Times said, "[The film is] overstuffed with plot lines, set pieces and villains, although stars Andrew Garfield and Emma Stone do their best to give the movie heart."
What About Andrew Garfield?
The diamond in the rough of The Amazing Spider-Man franchise is Andrew Garfield, particularly his charismatic portrayal of the webbed super hero and awkward interpretation of Peter Parker — something that every Marvel fan appreciated sincerely.
The Amazing Spider-Man 2 set up the inevitable Sinister Six vs. Spider-Man movie for Andrew Garfield's respective Marvel Universe. Still, much like Tobey Maguire, Garfield's portrayal of the web-slinging hero was cut short when Marvel Studios' head Kevin Feige campaigned to reboot and recast the Marvel character for the MCU:
The Amazing Spider-Man series was originally intended to continue with two sequels and several spin-offs, most notably films centered on Venom and the Sinister Six. Due to conflicts between the studio and Andrew Garfield and the Sony Pictures hack, all subsequent installments were cancelled and a new iteration of the character, portrayed by Tom Holland in the Marvel Cinematic Universe (MCU), began with Captain America: Civil War (2016). The planned spin-offs were re-purposed for a timeline separate from The Amazing Spider-Man continuity and the MCU, beginning with Venom (2018).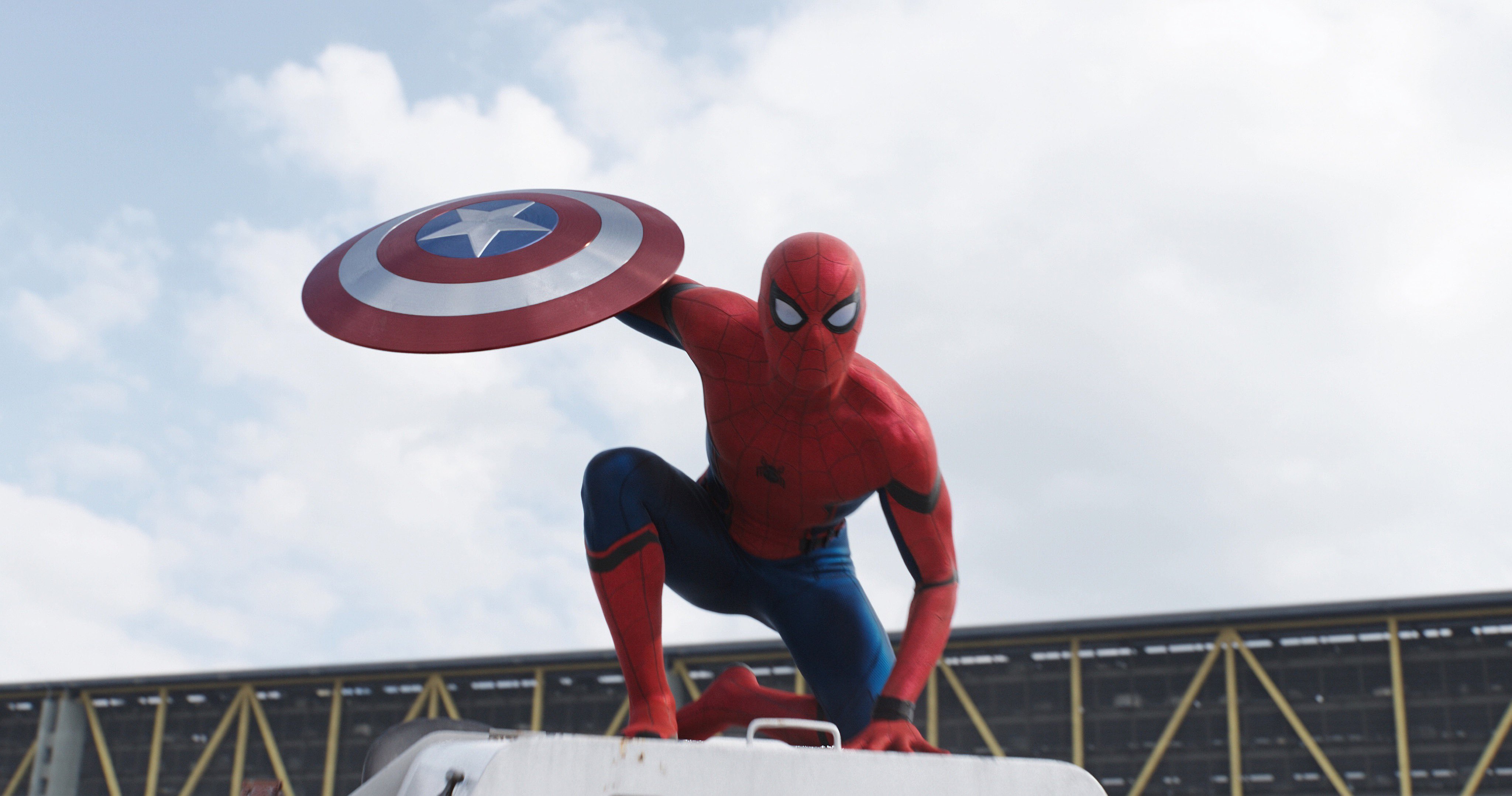 The Amazing Spider-Man 3 was greenlit by Sony Pictures after the box-office success of the Andrew Garfield sequel — which grossed $709 million — but faced repeated delays, with the last being pushed to a 2018 release (the same year we got Avengers: Infinity War (2018) with Tom Holland's Spider-Man!).
Reports include:
The Amazing Spider-Man 3, which would have included Chris Cooper returning as Norman Osborn and focused on Peter recovering from Gwen Stacy's death, was delayed to an unspecified date in 2018. The two-part The Amazing Spider-Man 4 was moved to a later, unknown date.
Following the 2014 Sony Pictures hack, Emma Stone was revealed to be in talks to return as a resurrected Stacy in the 2017 female-lead film and The Amazing Spider-Man 4, as the antagonist Carnage; Sony was further revealed to be in talks to have Sam Raimi return to the franchise to direct a new trilogy for his version of the character and Spider-Man vs. The Amazing Spider-Man, and was in discussion with Marvel Studios about including Spider-Man in the Marvel Cinematic Universe film Captain America: Civil War. Marvel reportedly was unhappy with some of the terms of the proposed arrangement, including the film rights staying with Sony, and both talks allegedly ceased. In early 2015, a deal between the studios that allows Spider-Man to be in the Marvel Cinematic Universe was reached, effectively canceling The Amazing Spider-Man franchise.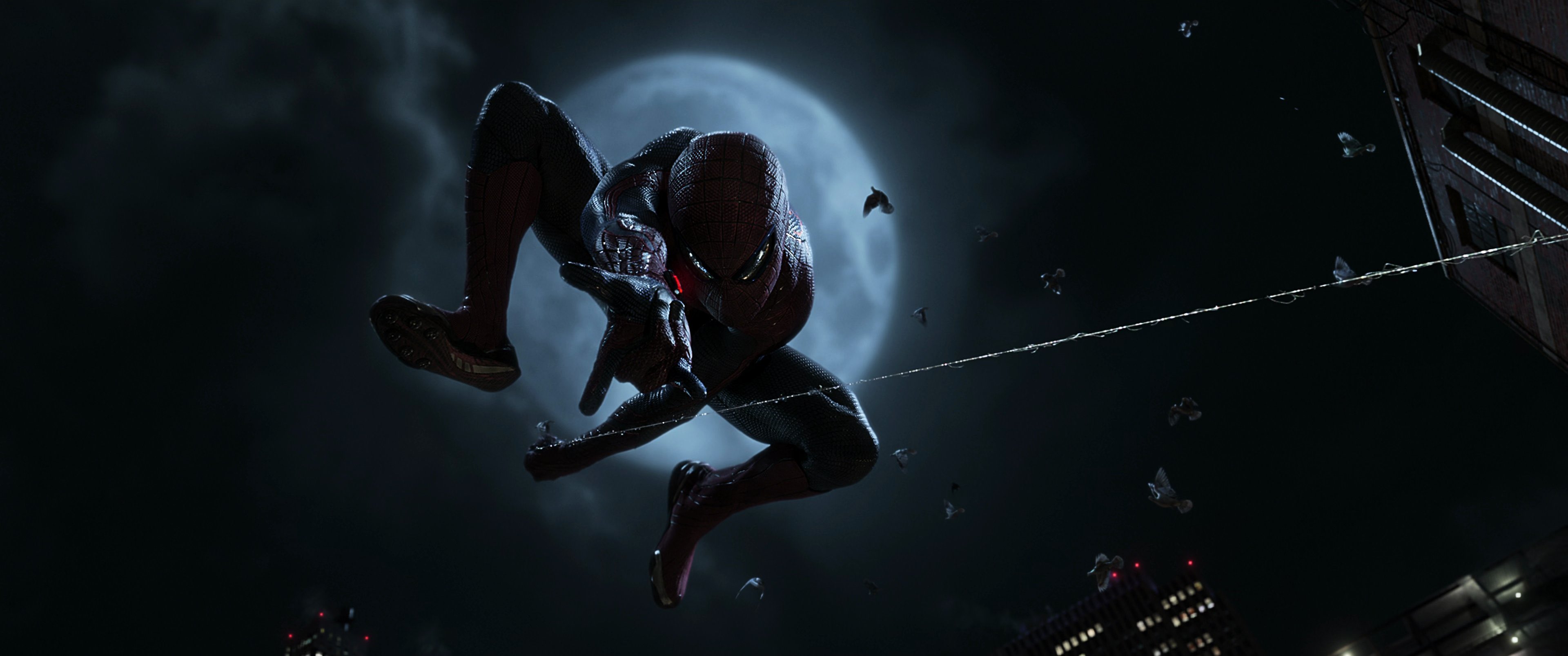 Garfield was reportedly left "heartbroken" after being tossed to the curb with The Amazing Spider-Man 3, the two-part The Amazing Spider-Man 4, and a Sam Raimi-directed Spider-Man vs. The Amazing Spider-Man 2.
Garfield's Long-Awaited Return
After seven long years of waiting and dreaming, fans jumped out of their seats with applause, cheer, and even some tears when Andrew Garfield made his triumphant return to the big screen as Spider-Man in Spider-Man: No Way Home — the people's Spider-Man.
Related: Maguire and Garfield Snuck into 'No Way Home' On Opening Night
When he pulled off his iconic mask after jumping through a portal, fans knew that Andrew Garfield's time as Spider-Man was never over; it just had to wait for the perfect time to reemerge.
This long-promised road was filled with Garfield dodging rumors and questions from fans for over a year about his involvement in No Way Home. Still, upon his arrival to the MCU, fans started a massive #MakeTASM3 (standing for "Make The Amazing Spider-Man 3) movement on Twitter, generating over half a million tweets in favor of Andrew Garfield receiving the treatment necessary to conclude his respective Spider-Man franchise.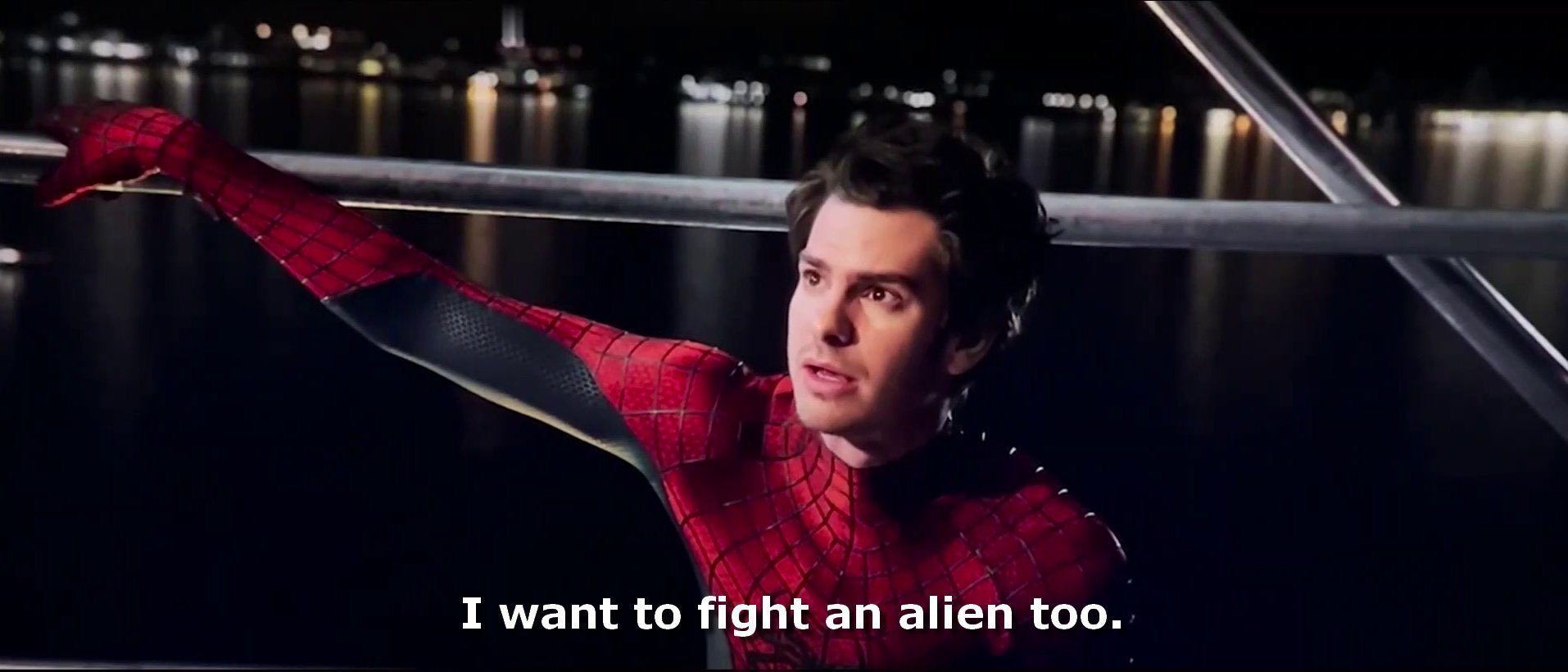 Ad-libbing the famous "I love you guys" in the Multiverse movie, fans were overwhelmed with Tobey Maguire and Garfield's groundbreaking appearances and how they perfected the plot:
"There's also a thing of seeing someone you love walking down a path that you've already walked down, and you know it doesn't lead the place where you ultimately meant to go," he adds. "We just milked out all the fun that we could possibly have."

Garfield and fellow #SpiderMan Tobey Maguire worked on "No Way Home" for two weeks: "We managed to achieve something that is not just showing up and going, 'Hi! Bye!' My Spider-Man got to save his younger brother's romantic relationship."
Garfield and fellow #SpiderMan Tobey Maguire worked on "No Way Home" for two weeks: "We managed to achieve something that is not just showing up and going, 'Hi! Bye!' My Spider-Man got to save his younger brother's romantic relationship." https://t.co/EQpnBbyVZb pic.twitter.com/ySsdrmoCqU

— Variety (@Variety) January 7, 2022
Though so much went down for Garfield's The Amazing Spider-Man franchise, fans want more of the Hacksaw Ridge (2016) and Silence (2016) actor.
Even Sony Pictures is reportedly courting Andrew Garfield and Emma Stone for multiple Spider-Man projects, including The Amazing Spider-Man 3. In future films, we'll be seeing much more of Garfield in the Spider-Man universe, possibly taking on Tom Hardy's Venom or new villains, like Kraven the Hunter and Black Cat.
More about Spider-Man: No Way Home
In Marvel's Spider-Man: No Way Home, Tom Holland (Peter Parker/Spider-Man) and Zendaya (MJ) are joined by Benedict Cumberbatch (Doctor Stephen Strange), Jon Favreau (Happy Hogan), Marisa Tomei (Aunt May), Jacob Batalon (Ned Leeds), and the villain with great power Alfred Molina's Doctor Octopus.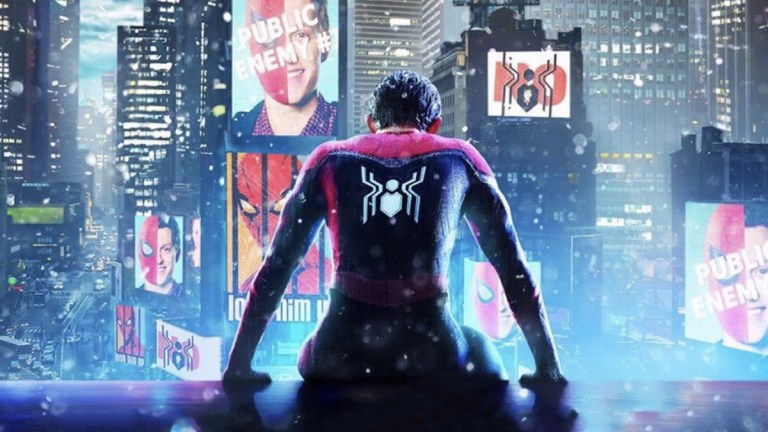 Related: Chloe Zhao Officially NOT Directing Any 'Star Wars' Movie, Fans Rejoice
The Marvel Universe is becoming much more than iconic characters/Earth's Mightiest Heroes like Star-Lord/Peter Quill (Chris Pratt), Iron Man (Robert Downey, Jr.), Captain America (Chris Evans), Thor (Chris Hemsworth), Doctor Strange (Benedict Cumberbatch), the Winter Soldier (Sebastian Stan), Hawkeye/Clint Barton (Jeremy Renner), Black Widow/Natasha Romanoff (Scarlett Johansson), and Captain Marvel/Carol Danvers (Brie Larson).
Related: Production on Nick Fury Series Could Start in 2021!
Tom Holland's Avenger is leading the way for Marvel Cinematic Universe newcomers Kate Bishop,  Ms. Marvel/Kamala Khan (Iman Vellani), Moon Knight (Oscar Isaac), Agatha Harkness (Kathryn Hahn), She-Hulk (Tatiana Maslany), Eternals' Thena (Angelina Jolie), and more — especially with his next Spider-Man trilogy that's currently in the works.
What do you think about Andrew Garfield's Spider-Man? Let us know in the comments below!