Tom Holland is trading his Spider-Man mask for tap dancing shoes, as the Marvel actor recently confirmed that he's playing the legend Fred Astaire in an upcoming Sony biopic.
Related: 'Spider-Man' Tom Holland Spoils Opening of 'No Way Home'
That's right, Tom Holland is going back to his dancing roots as he stars in yet another Sony picture, with the untitled Fred Astaire film being the second of Holland's Sony picture deal after Uncharted (2021):
Tom Holland confirms he's playing Fred Astaire in a biopic for Sony
Tom Holland confirms he's playing Fred Astaire in a biopic for Sony 🎥

(via @APEntertainment) pic.twitter.com/5AM4JVeZ4s

— Culture Crave 🍿 (@CultureCrave) December 5, 2021
Related: Chloe Zhao Officially NOT Directing Any 'Star Wars' Movie, Fans Rejoice
Holland confirmed the news while promoting Spider-Man: No Way Home with Zendaya.
It's reported that Sony delivered the script to Tom Holland, but virtually no information about the movie's plot or supporting cast is available at the time of writing.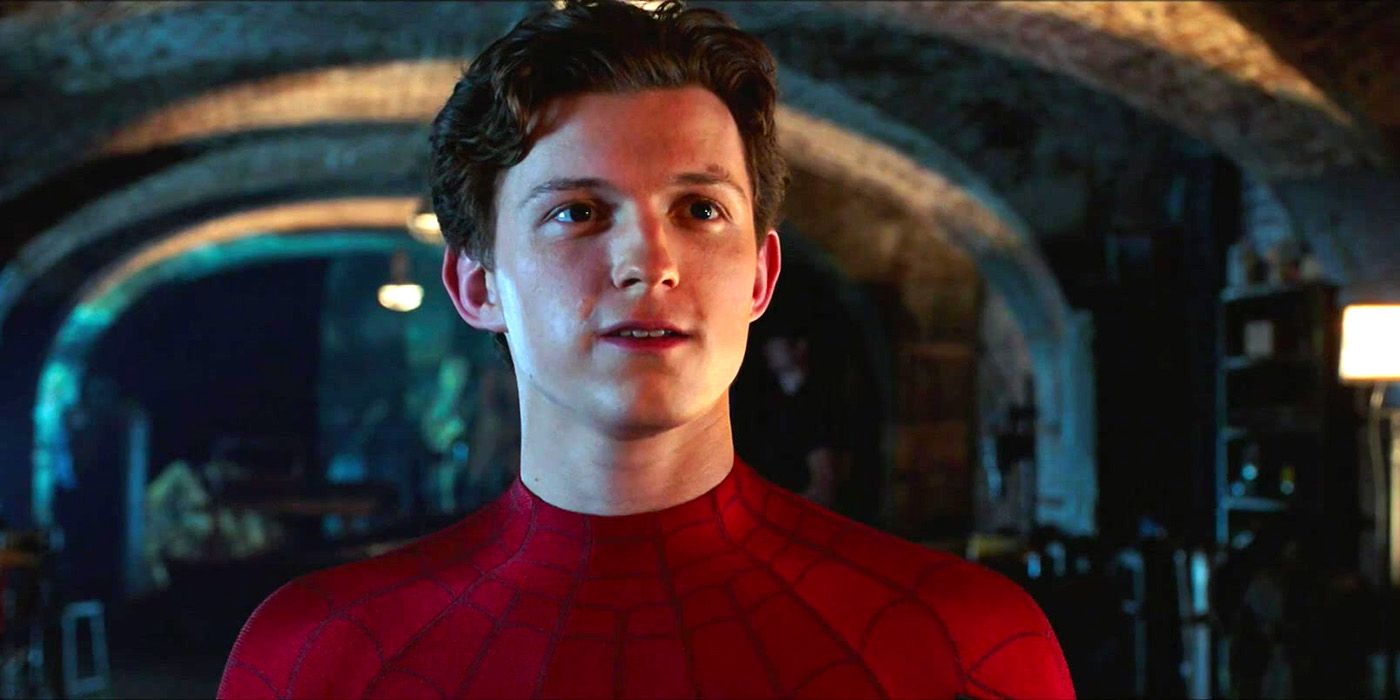 Related: Train Named After Black Panther Star, Chadwick Boseman
Amid the news, social media is buzzing with one specific piece of Tom Holland's history: Lip Sync Battle.
Tom Holland will play Fred Astaire in a biopic, so you know what that means. Time to post the Tom Holland Lip Sync Battle video.
Tom Holland will play Fred Astaire in a biopic, so you know what that means. Time to post the Tom Holland Lip Sync Battle video.https://t.co/8IyZ2ZcfbH // @LaineyGossip

— Sarah Marrs (@Cinesnark) December 6, 2021
Related: Tom Holland Reveals Shocking 'Spider-Man: No Way Home' Suit Secrets
It's a bit terrifying, but below is the YouTube video that broke the internet in 2017:
Despite the exciting choice of the skit, Tom Holland does have some dancing skills, much of which he'll use when playing Fred Astaire.
More about Fred Astaire Biopic
With recent news from Sony Producer Amy Pascal (who's also producing the Fred Astaire biopic) that Marvel Studios is moving forward with another Spider-Man trilogy in the Marvel Cinematic Universe with Tom Holland at the lead, it's unclear whether or not Tom Holland will begin filming the Astaire picture or new Marvel movies first.
While it's not confirmed, Holland will most likely finish the Fred Astaire biopic before putting back on his iconic superhero suit, giving Marvel plenty of time to draft scripts and plots for the following three Spider-Man films — this time focusing on Peter Parker attending Empire State University.
Related: Scarlett Johansson Leaves Chris Evans Hanging, Leaves New Movie
The Astaire film will reportedly focus on the early life of the actor, dancer, singer, choreographer, and television presenter. Widely considered the most excellent dancer in history, Tom Holland has big shoes to fill, but given his background in dance, there's no doubt the Avenger will knock this role out of the park (or stage!).
More about Tom Holland
In Spider-Man: No Way Home (2021), Tom Holland (Peter Parker/Spider-Man) and Zendaya (MJ) are joined by Benedict Cumberbatch (Doctor Stephen Strange), Jon Favreau (Happy Hogan), Marisa Tomei (Aunt May), Jacob Batalon (Ned Leeds), and the villain with great power Alfred Molina's Doctor Octopus.
Related: Charlie Cox's Daredevil Reportedly Joining FOUR Marvel Projects
Previous "Spider-Men" Tobey Maguire and Andrew Garfield reportedly appear in No Way Home. Seeing the two characters join the Marvel Cinematic Universe on the big screen will have a more significant impact on the Marvel Universe than Captain America: Civil War (2016), Avengers: Infinity War (2018), and Avengers: Endgame (2019).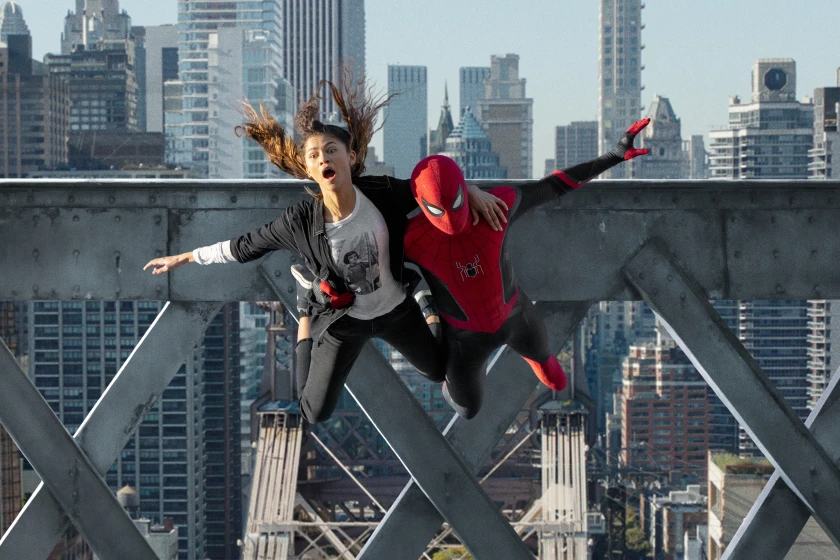 Related: Production on Nick Fury Series Could Start in 2021!
The Marvel Universe is becoming much more than Marvel Characters/Earth's Mightiest Heroes like Star-Lord/Peter Quill (Chris Pratt), Iron Man (Robert Downey, Jr.), Black Widow/Natasha Romanoff (Scarlett Johansson), Captain America (Chris Evans), Thor (Chris Hemsworth), Doctor Strange (Benedict Cumberbatch), the Winter Soldier (Sebastian Stan), Hawkeye (Jeremy Renner), and Captain Marvel/Carol Danvers (Brie Larson).
Tom Holland's Avenger/superhero character is leading the way for Marvel Cinematic Universe newcomers Ms. Marvel/Kamala Khan (Iman Vellani), Moon Knight (Oscar Isaac), Agatha Harkness (Kathryn Hahn), She-Hulk (Tatiana Maslany), Eternals' Thena (Angelina Jolie), and more.
Related: Marvel's 'Secret Invasion' Cast List Teases Big Name MCU Cameos
No Way Home features Alfred Molina's Doctor Octopus, Willem Dafoe's Green Goblin, Lizard (Rhys Ifans), Electro (Jaime Foxx), and Sandman (Thomas Haden Church). Nonetheless, fans know that Marvel is holding out on two key players: Tobey Maguire and Andrew Garfield's Spider-Man.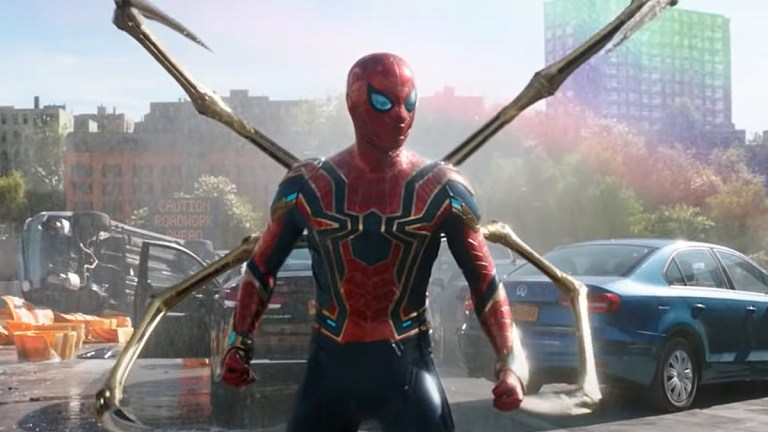 Related: James Gunn Dares Fans to Riot Over 'Guardians of the Galaxy' Death
Every Marvel fan can watch Marvel's New York explode with the Multiverse and witness great power from three Spider-Men on the big screen on December 17, 2021!
What do you expect to see in No Way Home? Let us know in the comments below!