Spider-Man: No Way Home (2021) is the most anticipated Marvel movie in history, and every Marvel fan can't wait to watch the Multiverse adventure this month. Ahead of its release, Spider-Man star Tom Holland accidentally spoiled a crucial moment in the film.
Related: Benedict Cumberbatch "Refused to Speak" to Fellow Marvel Star on Netflix Set
Oh boy, Tom Holland is at it again. While the Marvel star is taking in the sights and sounds of No Way Home's press tour, he and Zendaya sat down with The Graham Norton Show while in the U.K. to promote the upcoming film.
In a spill of information, Holland let the opening of Spider-Man: No Way Home slip:
"What's cool about this film is it picks up right after the second one finishes. So the second one finishes with a freeze-frame of Spider-Man, the third one starts with the same freeze-frame."
Related: 'How I Met Your Mother' Star Officially Rejoins the MCU
While the third act of No Way Home remains a secret (for the most part), Tom Holland made it clear that the Phase Four movie picks up exactly where Spider-Man: Far From Home (2019) ended.
In the last moment of the Spider-Man sequel, Peter Parker's true identity was revealed to the world by villain Quentin Beck/Mysterio (Jake Gyllenhaal).
Related: Train Named After Black Panther Star, Chadwick Boseman
Picking up with the stunning cliffhanger, fans will have the opportunity to see how Parker (Tom Holland), his friends, family, and the rest of Marvel's New York (including J. Jonah Jamerson).
Marvel fans learn more about No Way Home each day, especially with press previews in full swing.
Related: James Gunn Dares Fans to Riot Over 'Guardians of the Galaxy' Death
Spoilers are bound to appear on social media, but when Tom Holland lets a bit of any Marvel movie slip, it's always a crazy day in the Marvel community.
This time, thankfully, Holland didn't spoil anything too big.
More on Spider-Man: No Way Home
In No Way Home, Tom Holland (Peter Parker/Spider-Man) and Zendaya (MJ) are joined by Benedict Cumberbatch (Doctor Stephen Strange), Jon Favreau (Happy Hogan), Marisa Tomei (Aunt May), Jacob Batalon (Ned Leeds), and the villain with great power Alfred Molina's Doctor Octopus.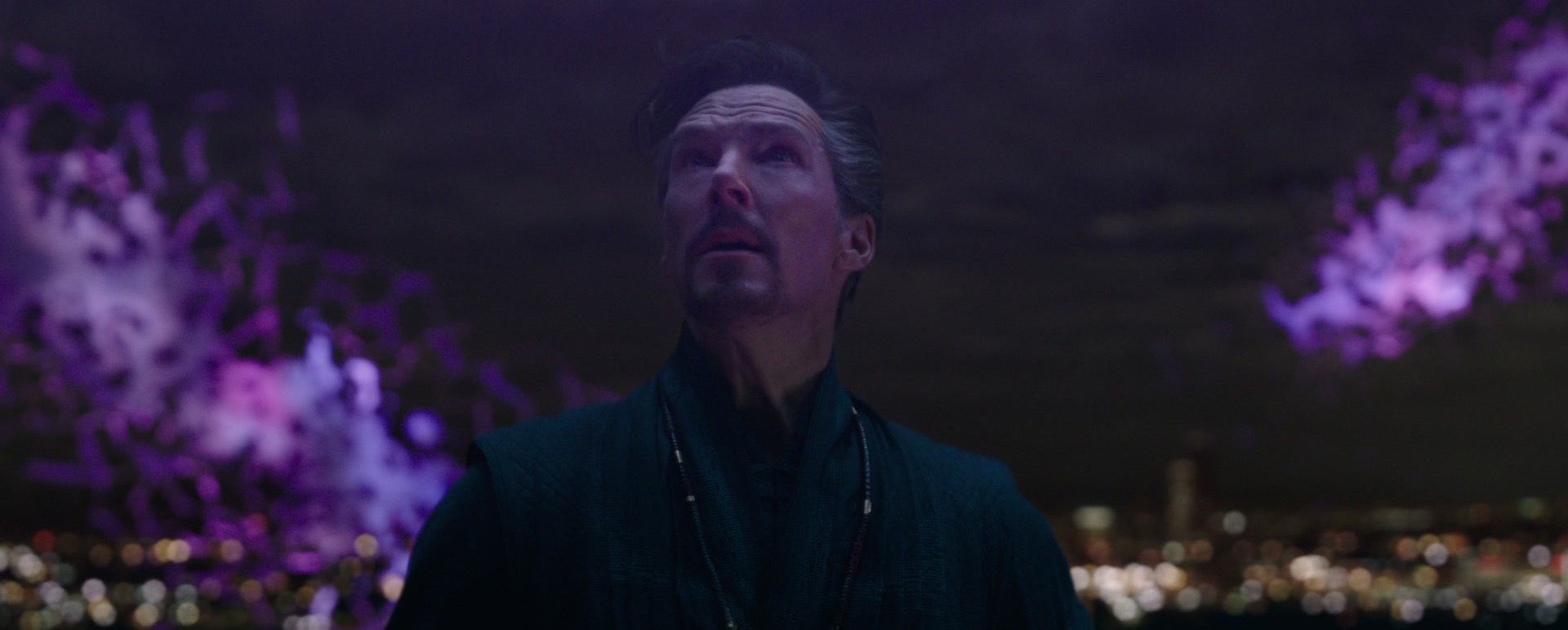 Related: Chloe Zhao Officially NOT Directing Any 'Star Wars' Movie, Fans Rejoice
Previous "Spider-Men" Tobey Maguire and Andrew Garfield are set to appear in No Way Home. Seeing the two characters join the Marvel Cinematic Universe on the big screen will have a more significant impact on the Marvel Universe than Captain America: Civil War (2016), Avengers: Infinity War (2018), and Avengers: Endgame (2019).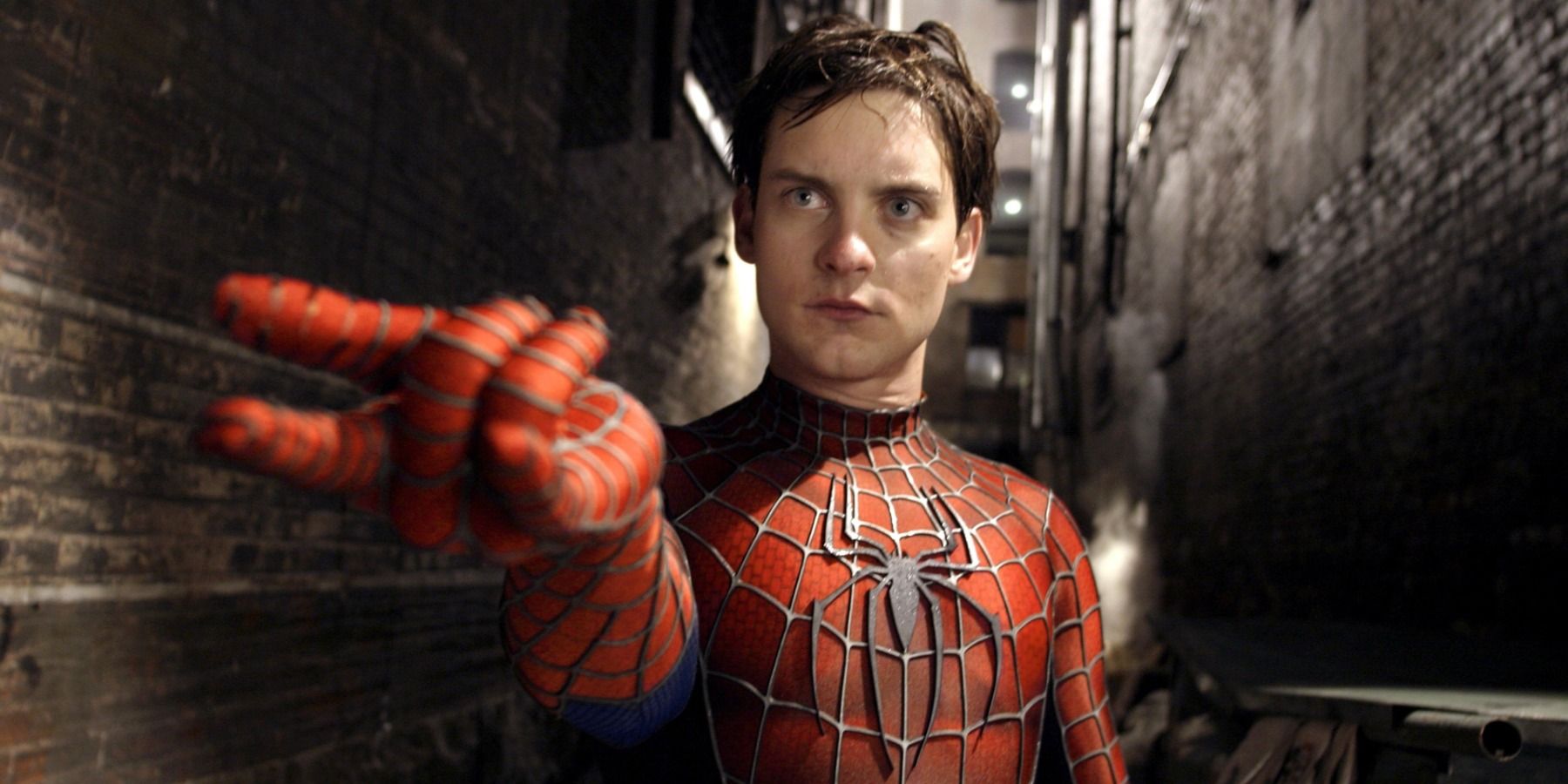 Related: Marvel's 'Secret Invasion' Cast List Teases Big Name MCU Cameos
The Marvel Universe is becoming much more than Marvel Characters/Earth's Mightiest Heroes like Star-Lord/Peter Quill (Chris Pratt), Iron Man (Robert Downey, Jr.), Black Widow/Natasha Romanoff (Scarlett Johansson), Captain America (Chris Evans), Thor (Chris Hemsworth), Doctor Strange (Benedict Cumberbatch), the Winter Soldier (Sebastian Stan), Hawkeye (Jeremy Renner), and Captain Marvel/Carol Danvers (Brie Larson).
Tom Holland's Avenger/superhero character is leading the way for Marvel Cinematic Universe newcomers Ms. Marvel/Kamala Khan (Iman Vellani), Moon Knight (Oscar Isaac), Agatha Harkness (Kathryn Hahn), She-Hulk (Tatiana Maslany), Eternals' Thena (Angelina Jolie), and more.
Related: Production on Nick Fury Series Could Start in 2021!
No Way Home features Alfred Molina's Doctor Octopus, Willem Dafoe's Green Goblin, Lizard (Rhys Ifans), Electro (Jaime Foxx), and Sandman (Thomas Haden Church). Nonetheless, fans know that Marvel is holding out on two key players: Tobey Maguire and Andrew Garfield's Spider-Man.
Every Marvel fan can watch Marvel's New York explode with the Multiverse and witness great power from three Spider-Men on the big screen on December 17, 2021!
Are you excited for Spider-Man: No Way Home? Let us know in the comments below!