The Marvel Universe is expanding with the Multiverse, and every Marvel fan is still recovering from Spider-Man: No Way Home (2021). This Marvel movie saw the return of "Spider-Men" Tobey Maguire and Andrew Garfield. After a massive fan movement for The Amazing Spider-Man 3, Sony reportedly courts Emma Stone for an upcoming Spider-Gwen role.
Related: Andrew Garfield's Stuntman Mistakenly Confirms 'The Amazing Spider-Man 3'
After earning 500,000 tweets for the #MakeTASM3 movement, fans are demanding that Sony Pictures complete Andrew Garfield's The Amazing Spider-Man trilogy after the Marvel actor stole the show in No Way Home.
Now, with this movement gaining massive ground within Sony Pictures and Marvel Studios, Sony is reportedly eyeing Emma Stone to return in The Amazing Spider-Man 3 alongside Andrew Garfield as Spider-Gwen:
Sony wants Emma Stone for a Spider-Gwen project.
Sony wants Emma Stone for a Spider-Gwen project.

(Source: @EdwinSRP) pic.twitter.com/ucdT2lzIz1

— Spider-Man Movie Updates and Leaks 🕷🕸 (@Spider_Leaks) December 26, 2021
Related: Marvel's Kevin Feige Confirms Charlie Cox is Returning as Daredevil
Half a million tweets later, it seems that fans are in control of Andrew Garfield and his Spider-Man future.
The Marvel character was subject to years of hate and backlash, with many considering Garfield's Spider-Man series the weakest of the three separate anthologies. Now, however, this hate has disappeared overnight, and the world is ready for more Garfield Spider-Man movies:
Andrew Garfield's Spider-Man deserved another film #MakeTASM3
Andrew Garfield's Spider-Man deserved another film #MakeTASM3 pic.twitter.com/UIMTbRsrPa

— ۟ (@stardustsfilm) December 25, 2021
Related: Marvel's 'Secret Invasion' Cast List Teases Big Name MCU Cameos
In The Amazing Spider-Man 2 (2014), the most turbulent Marvel movie from Andrew Garfield's Marvel Universe, Emma Stone's Gwen Stacy met her demise after falling to her death.
When Peter Parker (Andrew Garfield) couldn't catch his true love after the Green Goblin (Dane DeHaan) dropped her from the air, Spider-Man "stopped pulling my punches," something he revealed to the other Parkers in Spider-Man: No Way Home.
Related: Scientists Deduce Thanos's Biggest Threat Isn't What You Think
With the Multiverse in the Marvel Cinematic Universe expanding into unknown regions that Doctor Strange (Benedict Cumberbatch) and Wanda Maximoff (Elizabeth Olsen) know frighteningly little about, it's clear that Morbius (2022) is in a realm that consists of themes from all three Spider-Man universes.
As a result, Emma Stone's Gwen Stacy could return to Garfield's universe in a Spider-Man: Into the Spider-Verse (2018) style, with "Spider-Gwen" taking the place of the previous Gwen that he lost.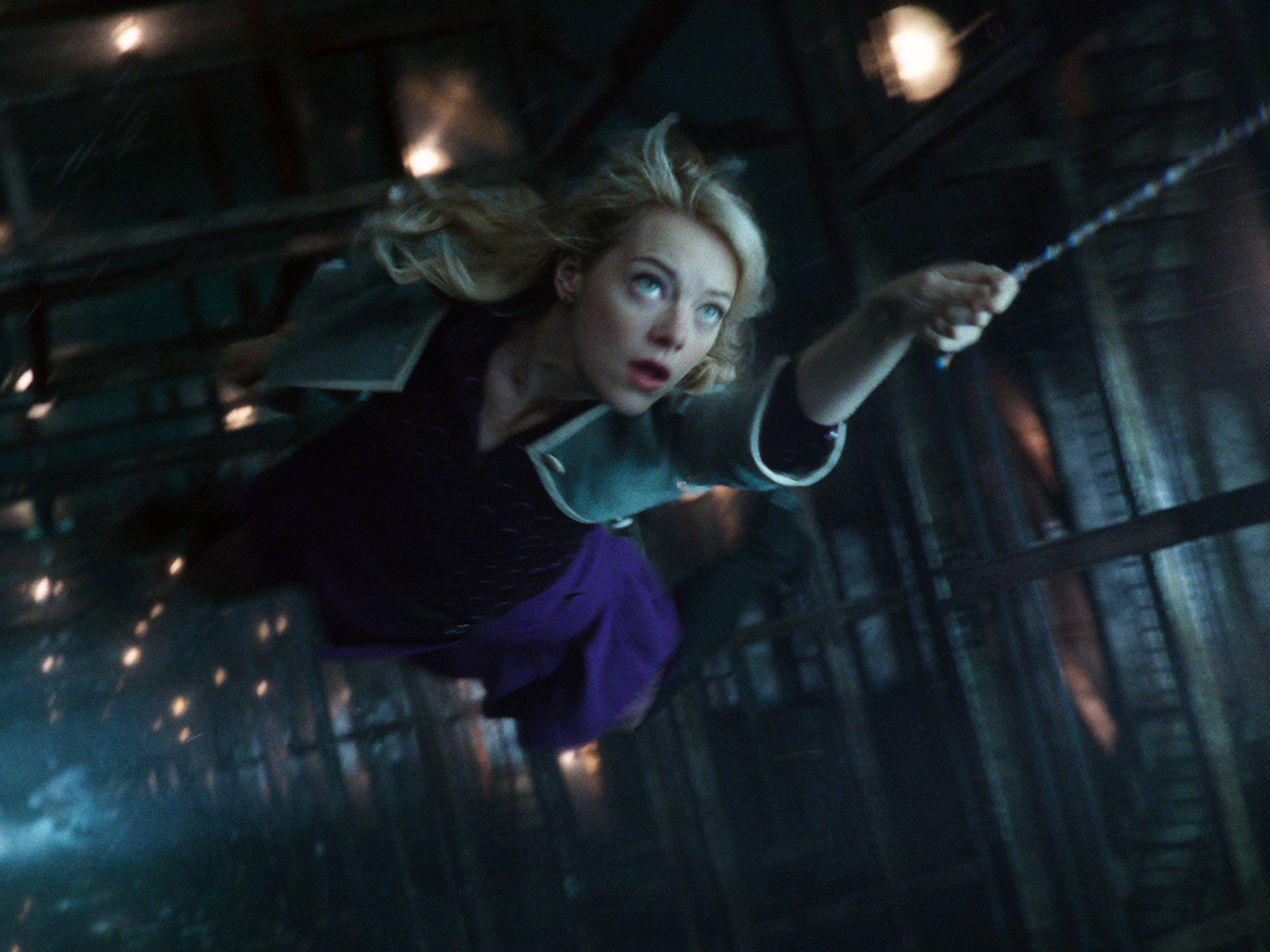 Related: Owen Wilson Reportedly Set to Reprise 'Loki' Role in 'Doctor Strange 2'
With reports suggesting that No Way Home was only scratching the surface of future Andrew Garfield and Tobey Maguire Spider-Man content, it's clear that a revolution surrounding these Marvel characters/iconic characters is beginning to take shape.
More about Spider-Man: No Way Home
In No Way Home, Tom Holland (Peter Parker/Spider-Man) and Zendaya (MJ) are joined by Benedict Cumberbatch (Doctor Stephen Strange), Jon Favreau (Happy Hogan), Marisa Tomei (Aunt May), Jacob Batalon (Ned Leeds), and the villain with great power Alfred Molina's Doctor Octopus.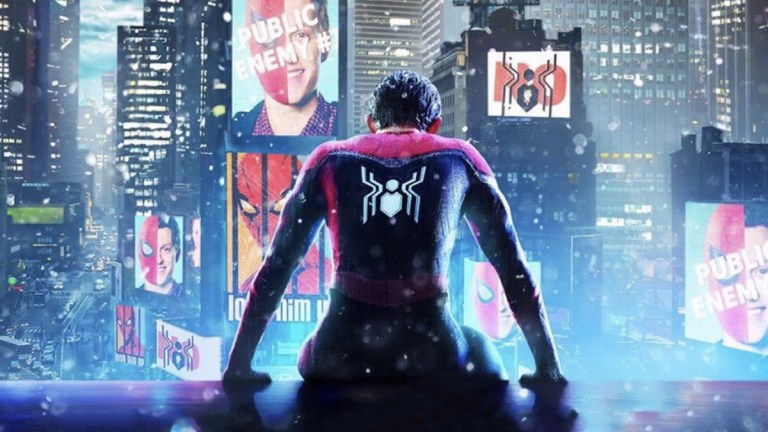 Related: Chloe Zhao Officially NOT Directing Any 'Star Wars' Movie, Fans Rejoice
Previous "Spider-Men" Tobey Maguire and Andrew Garfield appear in No Way Home and shake up the entire MCU! Seeing the two characters could have a more significant impact than Captain America: Civil War (2016), Avengers: Infinity War (2018), and Avengers: Endgame (2019) combined.
Grossing over $1,000,000,000 globally in just one week, No Way Home is one of the most significant movies in Marvel's collection history.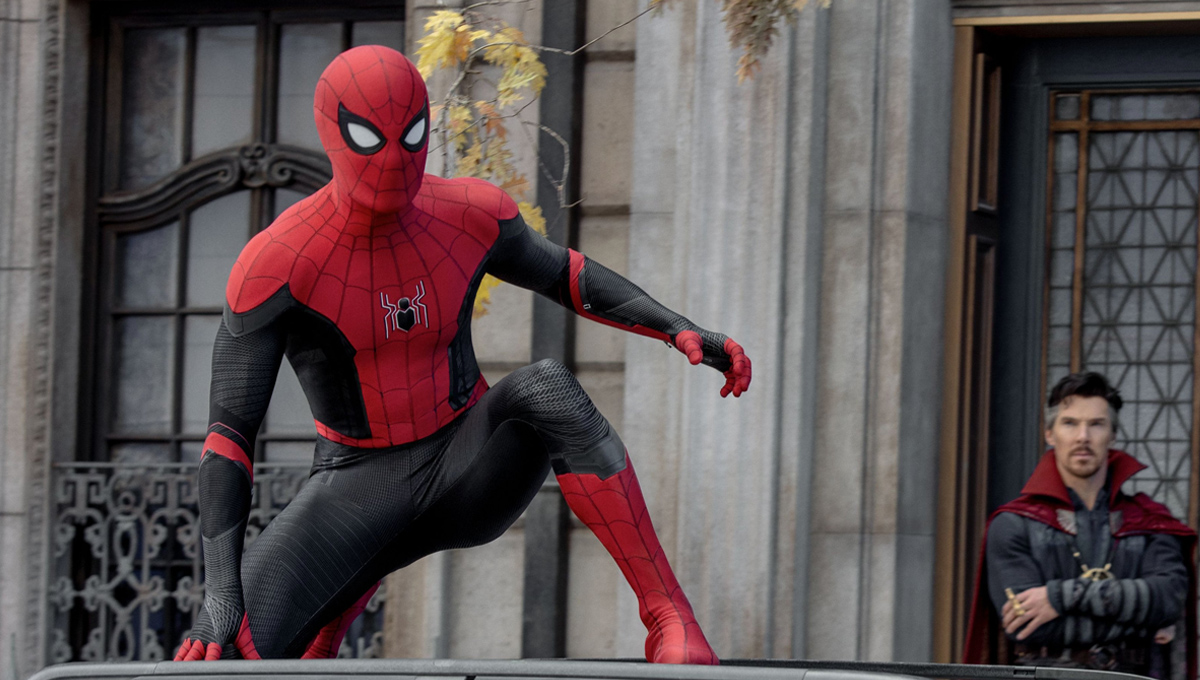 Related: 'Black Panther 2': Chadwick Boseman's Brother Says Marvel Must Recast T'Challa
Tom Holland's Avenger is leading the way for Marvel Cinematic Universe newcomers Kate Bishop,  Ms. Marvel/Kamala Khan (Iman Vellani), Moon Knight (Oscar Isaac), Agatha Harkness (Kathryn Hahn), She-Hulk (Tatiana Maslany), Eternals' Thena (Angelina Jolie), and more — especially with his next Spider-Man trilogy that's currently in the works.
Do you want Andrew Garfield to return as Spider-Man? Let us know in the comments below!