That's right, Marvel boss Kevin Feige officially stated what every Marvel fan was hoping to hear: Charlie Cox is here to stay.
Related: Charlie Cox's Daredevil Reportedly Joining FOUR Marvel Projects
Marvel actor Charlie Cox made a splash in the Marvel Universe as Hell's Kitchen Daredevil, the masked vigilante of Marvel's New York.
After months of speculation and rumors of whether or not Charlie Cox would reprise his iconic role in the Marvel Cinematic Universe, Kevin Feige finally confirms the casting:
"If you were to see Daredevil in upcoming things, Charlie Cox, yes, would be the actor playing Daredevil… Where we see that, how we see that, when we see that, remains to be seen."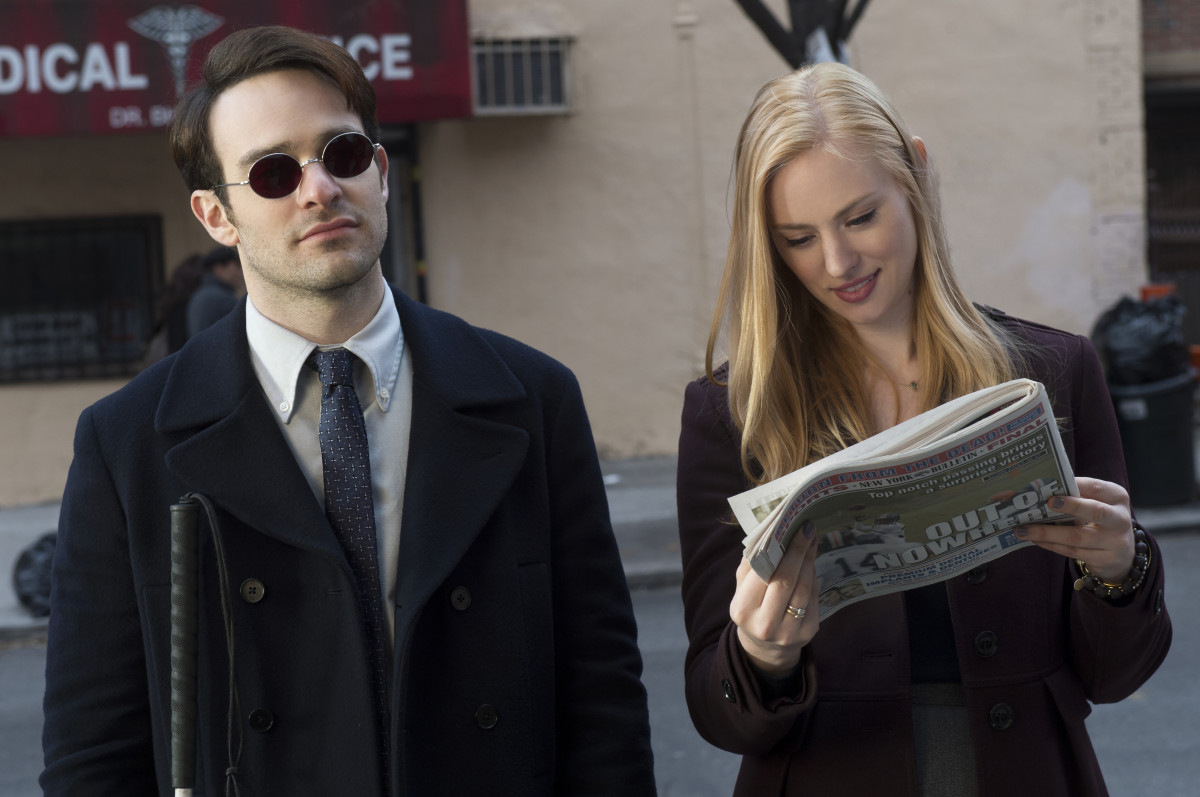 Related: Tobey Maguire 'Spider-Man' Spotted on 'No Way Home' Poster
In an exclusive interview with CinemaBlend, Kevin Feige revealed that Charlie Cox is the only actor in mind to play Matt Murdock.
Related: New Rumors Seemingly Confirm Daredevil's Role in 'Spider-Man: No Way Home'
This breaking news comes weeks before Spider-Man: No Way Home (2021) swings into theaters. The Multiverse Marvel movie reportedly features Matt Murdock as Peter Parker's (Tom Holland) attorney in the case of Quentin Beck's (Jake Gyllenhaal) death.
Now, Kevin Feige seemingly confirmed that Charlie Cox is joining the MCU in No Way Home as the blind lawyer of Hell's Kitchen. Why else would he release this statement before No Way Home, especially with Marvel not officially announcing any new Daredevil series coming?
More about Daredevil
Related: Marvel's 'Secret Invasion' Cast List Teases Big Name MCU Cameos
Daredevil is one of the most critically acclaimed series on Netflix, gaining millions of views with each new season. The series was so popular that Netflix released the critic ratings online (something they rarely did before original series like Stranger Things and The Crown).
The infamous show that was cut short lives on in the Marvel community, gaining a massive fanbase with each new year that there's no new Daredevil season.
Marvel fans are "eating good" in December 2021, with Spider-Man: No Way Home undoubtedly featuring Charlie Cox's Matt Murdock and the streaming series Hawkeye starring Vincent D'Onofrio's Kingpin — the antagonist of Daredevil:
Charlie Cox confirmed to be the MCU's #Daredevil and #Kingpin heading to Hawkeye this week – what a time to be alive!
Charlie Cox confirmed to be the MCU's #Daredevil and #Kingpin heading to Hawkeye this week – what a time to be alive! 💯 pic.twitter.com/FCiLbcEstu

— Binge Watch This (@BingeWatchThis_) December 6, 2021
Related: Disney Finally Reveals 'Guardians of the Galaxy' Coaster Facade
Starring in three groundbreaking Netflix series, Cox leads the insanely popular Daredevil series alongside Deborah Ann Woll (Karen Page), Elden Henson ("Foggy Nelson"), Elodie Yung (Elektra), and Vincent D' Onofrio (Wilson Fisk/Kingpin).
Here's an official synopsis of Daredevil:
A blind lawyer by day, vigilante by night. Matt Murdock fights the crime of New York as Daredevil. As a child Matt Murdock was blinded by a chemical spill in a freak accident. Instead of limiting him it gave him superhuman senses that enabled him to see the world in a unique and powerful way.
More about Spider-Man: No Way Home
In No Way Home, Tom Holland (Peter Parker/Spider-Man) and Zendaya (MJ) are joined by Benedict Cumberbatch (Doctor Stephen Strange), Jon Favreau (Happy Hogan), Marisa Tomei (Aunt May), Jacob Batalon (Ned Leeds), and the villain with great power Alfred Molina's Doctor Octopus.
Related: Train Named After Black Panther Star, Chadwick Boseman
The Marvel Universe is becoming much more than Marvel Characters/Earth's Mightiest Heroes like Star-Lord/Peter Quill (Chris Pratt), Iron Man (Robert Downey, Jr.), Captain America (Chris Evans), Thor (Chris Hemsworth), Doctor Strange (Benedict Cumberbatch), the Winter Soldier (Sebastian Stan), Hawkeye (Jeremy Renner), and Captain Marvel/Carol Danvers (Brie Larson).
Tobey Maguire and Andrew Garfield are set to appear in No Way Home. Seeing the two characters join the Marvel Cinematic Universe on the big screen will have a more significant impact on the Marvel Universe than Captain America: Civil War (2016), Avengers: Infinity War (2018), and Avengers: Endgame (2019).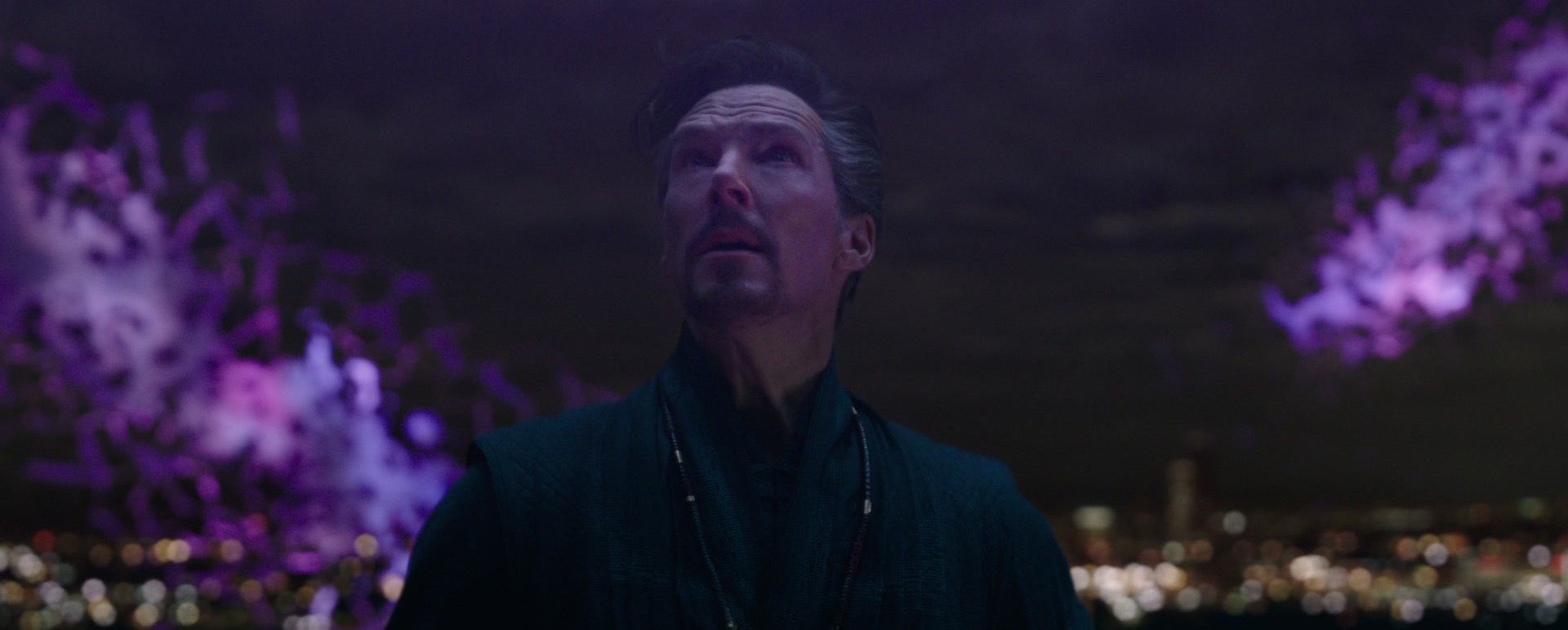 Related: Chloe Zhao Officially NOT Directing Any 'Star Wars' Movie, Fans Rejoice
Tom Holland is leading the way for Marvel Cinematic Universe newcomers Ms. Marvel/Kamala Khan (Iman Vellani), Moon Knight (Oscar Isaac), Agatha Harkness (Kathryn Hahn), She-Hulk (Tatiana Maslany), Eternals' Thena (Angelina Jolie), and more.
Shaking up the Marvel Collection in No Way Home is Alfred Molina's Doctor Octopus, Willem Dafoe's Green Goblin, Lizard (Rhys Ifans), Electro (Jaime Foxx), and Sandman (Thomas Haden Church). Nonetheless, fans know that Marvel is holding out on two key players: Tobey Maguire and Andrew Garfield's Spider-Man.
Are you excited to see Charlie Cox return as Daredevil? Let us know in the comments below!