The Marvel Cinematic Universe exploded with Spider-Man: No Way Home (2021), the Multiverse Marvel movie that featured three "Spider-Men" for the first time in superhero history. On the heels of a record-breaking fan-movement surrounding Andrew Garfield's canceled The Amazing Spider-Man 3, Garfield's stuntman seemingly confirmed the future of Garfield's Spider-Man with a recent social media post.
It's easy to take news and comments from actors, directors, and producers out of context, so take this information with a grain of salt.
Nonetheless, it's exciting to shed light on the future of Andrew Garfield and Tobey Maguire's respective Marvel characters, especially after Sony Pictures reportedly shared they want the Spider-trio to reunite "as soon as possible."
Related: Marvel's 'Secret Invasion' Cast List Teases Big Name MCU Cameos
Andrew Garfield's stuntman William Spencer recently shared a new Instagram photo that attracted thousands of Spider-Man fans calling on the Hollywood right-hand man about The Amazing Spider-Man 3 information.
In a mixup of information, it appears that Spencer seemingly confirmed Garfield's next Marvel movie:
ANDREW GARFIELD'S STUNTMAN JUST CONFIRMED TASM 3?!!!!!! WE KEEP WINNING
ANDREW GARFIELD'S STUNTMAN JUST CONFIRMED TASM 3?!!!!!! WE KEEP WINNING pic.twitter.com/G6BdR7oonl

— ♡ˊˎ- (@TASMFELICIA) December 29, 2021
Related: Andrew Garfield Takes Over Twitter, Marvel Fans Campaign For 'Spider-Man' Reboot
Before we get ahead of ourselves, at the time of writing, William Spencer just posted a new Instagram post discrediting the above Tweet, claiming that it's "misinformation."
In believing "TASM3" in the comments referred to Spider-Man: No Way Home, Spencer thanked the Marvel fan for leaving the congratulatory comment. This, as in many recent Marvel media cases, was an easy mixup, as fans can quickly change various meanings of specific Marvel phrases in a blink of an eye.
The Future of Andrew Garfield's Spider-Man
While Sony Pictures has not officially confirmed The Amazing Spider-Man 3, there is an overwhelming amount of reports from Hollywood insiders that Sony is courting both Andrew Garfield and Emma Stone for multiple Spider-Man projects in their respective "Venom-Verse," while also having these particular characters reappearing in the MCU very soon.
Related: Marvel's Kevin Feige Confirms Charlie Cox is Returning as Daredevil
On top of that, Sony Pictures is reportedly in the works of a solo Emma Stone "Spider-Gwen" movie that ties into The Amazing Spider-Man 3 and the unavoidable Spider-Man vs. Venom film coming.
With Sony solo films surrounding characters like Kraven the Hunter, Rhino, Scorpion, Black Cat, Spider-Gwen, and more, it's clear that Andrew Garfield's Spider-Man isn't done yet — especially with new reports indicating how much Garfield aided in crafting his Peter Parker's story in Spider-Man: No Way Home.
More about Spider-Man: No Way Home
In No Way Home, Tom Holland (Peter Parker/Spider-Man) and Zendaya (MJ) are joined by Benedict Cumberbatch (Doctor Stephen Strange), Jon Favreau (Happy Hogan), Marisa Tomei (Aunt May), Jacob Batalon (Ned Leeds), and the villain with great power Alfred Molina's Doctor Octopus.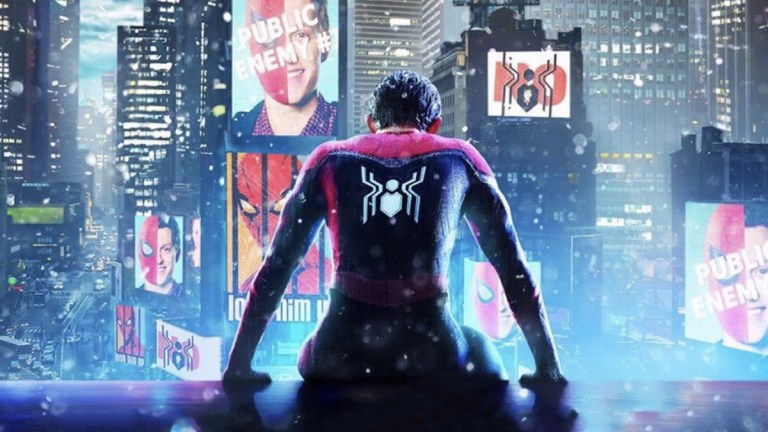 Related: Chloe Zhao Officially NOT Directing Any 'Star Wars' Movie, Fans Rejoice
Previous "Spider-Men" Tobey Maguire and Andrew Garfield appear in No Way Home and shake up the entire MCU! Seeing the two characters could have a more significant impact than Captain America: Civil War (2016), Avengers: Infinity War (2018), and Avengers: Endgame (2019) combined.
Grossing over $1,000,000,000 globally in just one week, No Way Home is one of the most significant movies in Marvel's collection history.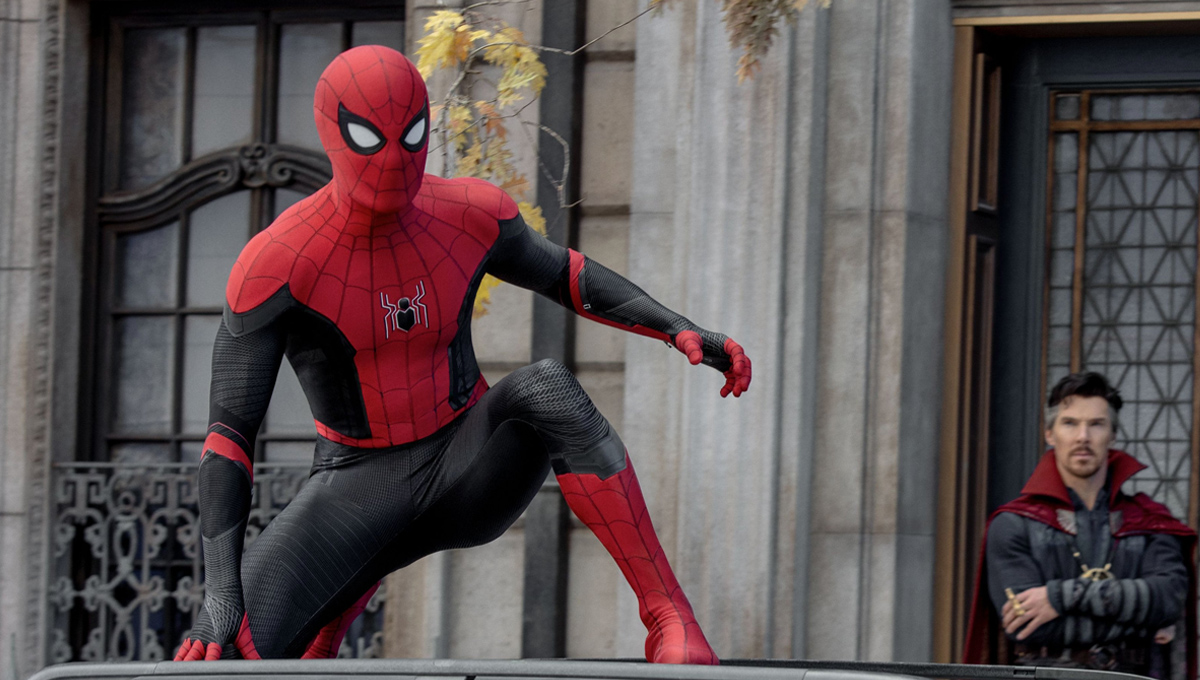 Related: 'Black Panther 2': Chadwick Boseman's Brother Says Marvel Must Recast T'Challa
Tom Holland's Avenger is leading the way for Marvel Cinematic Universe newcomers Kate Bishop,  Ms. Marvel/Kamala Khan (Iman Vellani), Moon Knight (Oscar Isaac), Agatha Harkness (Kathryn Hahn), She-Hulk (Tatiana Maslany), Eternals' Thena (Angelina Jolie), and more — especially with his next Spider-Man trilogy that's currently in the works.
Do you want Andrew Garfield to return as Spider-Man? Let us know in the comments below!