Every Marvel fan entered ground zero on social media with the debut of Spider-Man: No Way Home (2021). With the release of the Multiverse Marvel movie came massive spoilers, and even Kim Kardashian couldn't help but share the most crucial moment of the film to her Instagram story.
Related: Sony Reportedly Courting Emma Stone for Andrew Garfield's 'Spider-Man' Reboot
That's right, social media mogul Kim Kardashian (who's as popular as Spider-Man) spoiled THE scene from Spider-Man: No Way Home, particularly where Tom Holland's Peter Parker/Spider-Man says his final goodbyes to Andrew Garfield and Tobey Maguire's respective Marvel characters.
You can see the now-deleted Instagram story from Kim Kardashian's account below:
Related: Marvel's Kevin Feige Confirms Charlie Cox is Returning as Daredevil
If there's one moment in No Way Home that Marvel fans don't want spoiled, it's the "Spider-Men" interactions between Tom Holland, Tobey Maguire, and Andrew Garfield.
These scenes have very well broken the internet. A push by fans for Sony to finish Andrew Garfield's The Amazing Spider-Man 3 has gained over half a million tweets. Tobey Maguire and Tom Holland also took over social media with various Spider-Man posts.
Related: Marvel's 'Secret Invasion' Cast List Teases Big Name MCU Cameos
Kardashian quickly removed the Instagram story post after fans accused her of "ruining" the film, with much of her 273 million Instagram followers voicing both their confusion and frustration with the millionaire model:
NO ONE TOLD ME ABOUT KIM KARDASHIAN ??? I'VE COME BACK TO A WAR ZONE

NO ONE TOLD ME ABOUT KIM KARDASHIAN ??? I'VE COME BACK TO A WAR ZONE 😭😭 pic.twitter.com/D0AFEBZN19

— Spider-Man: No Way Home Updates (@spideyupdated) December 28, 2021
Related: Scientists Deduce Thanos's Biggest Threat Isn't What You Think
Many new sources, websites, social media platforms, and more have been sharing critical moments from No Way Home, including these Spider-Men moments, but with a warning and some decency.
Remember, with great power comes great responsibility. Make sure that when you're sharing your favorite moments from this Spider-Man movie, you give a warning about potential spoilers. If not, Alfred Molina's Doctor Octopus is coming to take down your social media account!
More about Spider-Man: No Way Home
In No Way Home, Tom Holland (Peter Parker/Spider-Man) and Zendaya (MJ) are joined by Benedict Cumberbatch (Doctor Stephen Strange), Jon Favreau (Happy Hogan), Marisa Tomei (Aunt May), Jacob Batalon (Ned Leeds), and the villain with great power Alfred Molina's Doctor Octopus.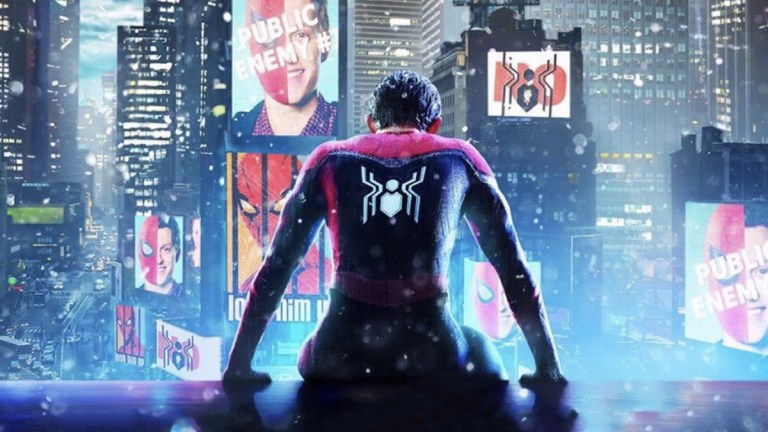 Related: Chloe Zhao Officially NOT Directing Any 'Star Wars' Movie, Fans Rejoice
Previous "Spider-Men" Tobey Maguire and Andrew Garfield appear in No Way Home and shake up the entire MCU! Seeing the two characters could have a more significant impact than Captain America: Civil War (2016), Avengers: Infinity War (2018), and Avengers: Endgame (2019) combined.
Grossing over $1,000,000,000 globally in just one week, No Way Home is one of the most significant movies in Marvel's collection history.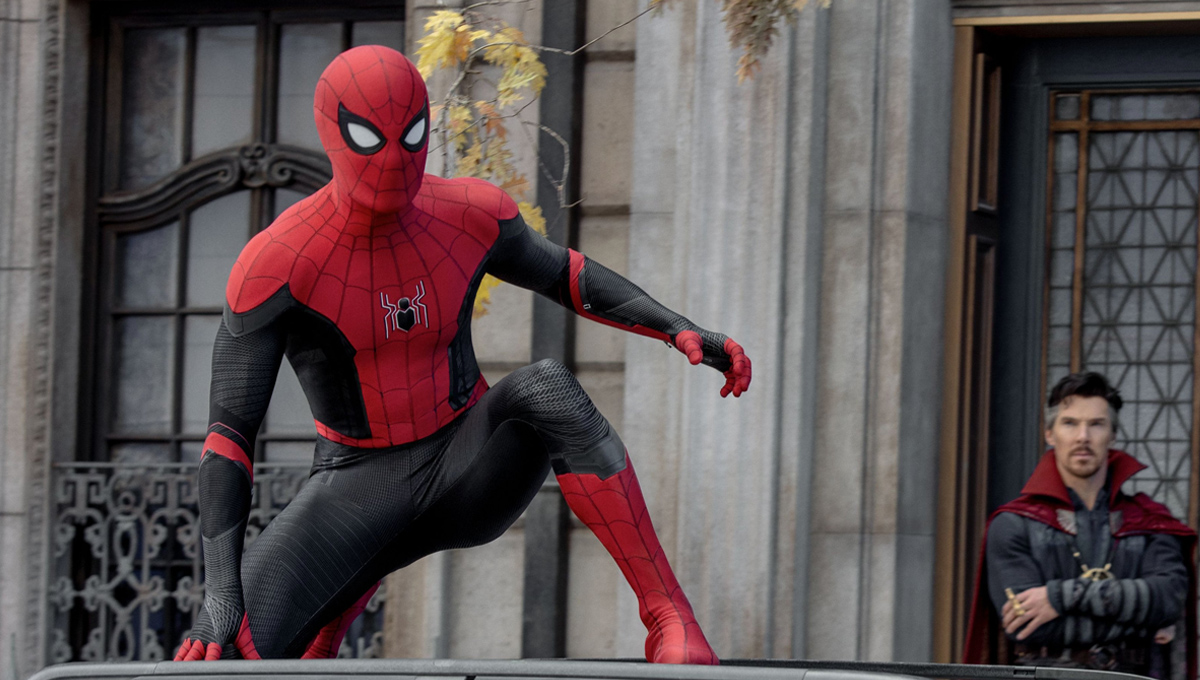 Related: 'Black Panther 2': Chadwick Boseman's Brother Says Marvel Must Recast T'Challa
Tom Holland's Avenger is leading the way for Marvel Cinematic Universe newcomers Kate Bishop,  Ms. Marvel/Kamala Khan (Iman Vellani), Moon Knight (Oscar Isaac), Agatha Harkness (Kathryn Hahn), She-Hulk (Tatiana Maslany), Eternals' Thena (Angelina Jolie), and more — especially with his next Spider-Man trilogy that's currently in the works.
Let us know your thoughts about this spoiler in the comments below!