The Marvel Cinematic Universe is booming in 2022, with over ten upcoming movies and series debuting this year alone. Charlie Cox's Matt Murdock and Daredevil characters will appear "everywhere" in upcoming Marvel projects following Spider-Man: No Way Home (2021), and every Marvel fan can't wait.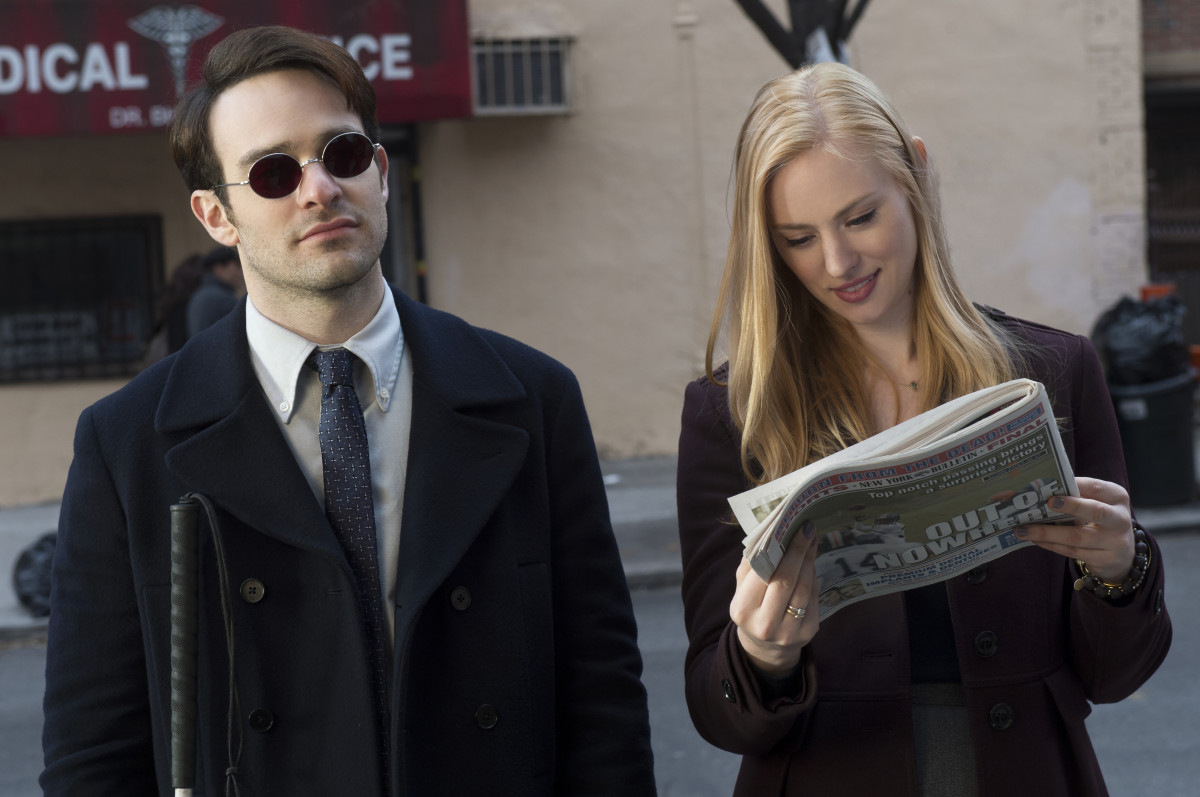 Related: Charlie Cox's Daredevil Reportedly Joining FOUR Marvel Projects
At the end of 2021, Marvel head Kevin Feige confirmed that Charlie Cox "would be the actor playing Daredevil" when the time is right, according to Feige. Fast forward to December 15th, and fans saw the return of Marvel character Matt Murdock/Daredevil in Spider-Man: No Way Home.
Audiences were either thrilled or confused over the blind lawyer in Peter Parker's (Tom Holland) apartment at the start of No Way Home, given that the infamous Daredevil series lives on Netflix; leading to many Marvel fans not knowing who the iconic character is given they stick to the perimeters of Disney+.
Related: Samuel L. Jackson Thrills Marvel Fans, Is "Back With a Fury"
Since the box-office-demolishing Marvel movie debuted, Charlie Cox and Spider-Man actor Andrew Garfield have been trending and taking over viewership on various streaming platforms. Now new reports suggest that Daredevil will be "everywhere" in multiple Marvel shows and films in 2022 and beyond:
#Daredevil will reportedly be appearing "everywhere" in the MCU over the coming years.
#Daredevil will reportedly be appearing "everywhere" in the MCU over the coming years, according to @_CharlesMurphy! pic.twitter.com/lZwyJUW8o6

— Binge Watch This (@BingeWatchThis_) January 3, 2022
Related: Marvel's 'Secret Invasion' Cast List Teases Big Name MCU Cameos
Taking these reports with a grain of salt, various sources claim that Cox's Hell's Kitchen attorney will appear in the upcoming series Echo, Moon Knight, Armor Wars, Iron Heart, and have an impactful, multi-episode role in She-Hulk:
It's insane how in Charlie Cox's first MCU contract he already got signed to 3 shows and a movie.
It's insane how in Charlie Cox's first MCU contract he already got signed to 3 shows and a movie pic.twitter.com/CsbGqnuXfr

— DriiftyFilm 💯 (@driiftyfilm) November 21, 2021
Another source claims:
#Daredevil could appear in MOON KNIGHT, IRONHEART, ARMOR WARS, and ECHO.
#Daredevil could appear in MOON KNIGHT, IRONHEART, ARMOR WARS and ECHO #DisneyPlus pic.twitter.com/1jv7ZXjNGv

— Moth Culture (@Moth_Culture) January 1, 2022
Related: Andrew Garfield's Stuntman Mistakenly Confirms 'The Amazing Spider-Man 3'
On top of all that, Daredevil is reportedly getting a season four and more on Disney+.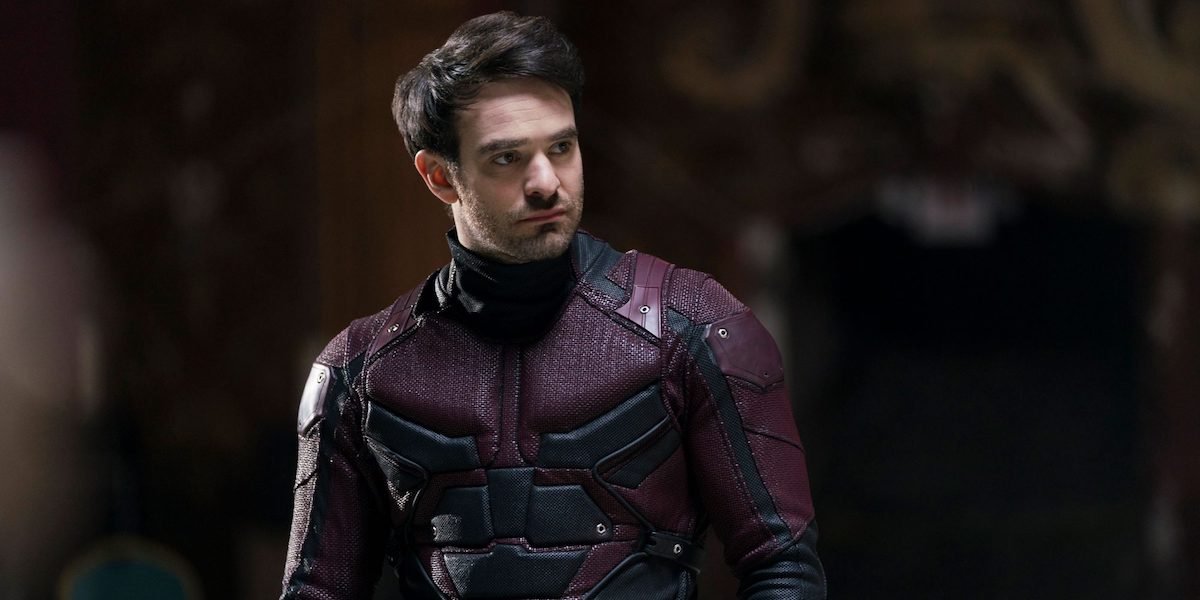 Related: Marvel's Simu Liu Comments On Role In 'Spider-Man: No Way Home'
Given that these sources were correct on Cox's rumored appearance in Spider-Man: No Way Home, it's easier to believe that Daredevil will appear in all of the above shows, but let's still take this information with a grain of salt.
Daredevil gained a massive following after its 2015 debut on Netflix, especially after the top-streaming series was canceled in 2018 upon The Walt Disney Company's acquisition of Marvel TV/series rights. From there on, the series became infamous and grew an even more significant following, with many, even Kevin Feige, claiming it as the best piece of Marvel content on a streaming platform.
Related: Kevin Feige Just Introduced a Brand New Marvel Cinematic Universe
Three years later, Cox makes his Marvel return and MCU debut in No Way Home, surprising many fans and pleasing countless Daredevil followers.
His future is looking bright, and given that Vincent D'Onofrio's Wilson Fisk/Kingpin stole the show in Hawkeye and confirmed that it's the same villain from the Daredevil series (officially making the show MCU canon!), it's clear that Matt Murdock has a considerable role to play in the future of Spider-Man, Marvel's New York, and much more!
More about Spider-Man: No Way Home
After a Mutlviersal spell gets botched by Peter Parker (Tom Holland) and Doctor Strange (Benedict Cumberbatch), the Marvel Universe becomes ground zero for the greatest villains in the Marvel collection.
In No Way Home, Tom Holland (Peter Parker/Spider-Man) and Zendaya (MJ) are joined by Benedict Cumberbatch (Doctor Stephen Strange), Jon Favreau (Happy Hogan), Marisa Tomei (Aunt May), Jacob Batalon (Ned Leeds), and the villain with great power Alfred Molina's Doctor Octopus.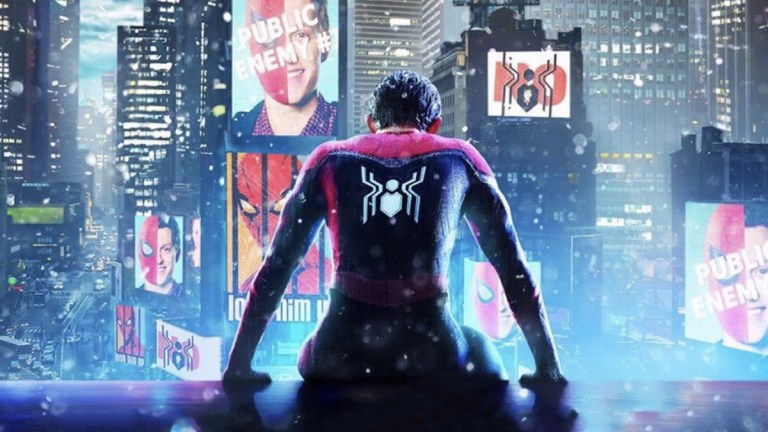 Related: 'Black Panther 2': Chadwick Boseman's Brother Says Marvel Must Recast T'Challa
Previous "Spider-Men" Tobey Maguire and Andrew Garfield appear in No Way Home and shake up the entire MCU! Seeing the two characters could have a more significant impact than Captain America: Civil War (2016), Avengers: Infinity War (2018), and Avengers: Endgame (2019) combined.
Grossing over $1,000,000,000 globally in just one week, No Way Home is one of the most significant movies in Marvel's collection history.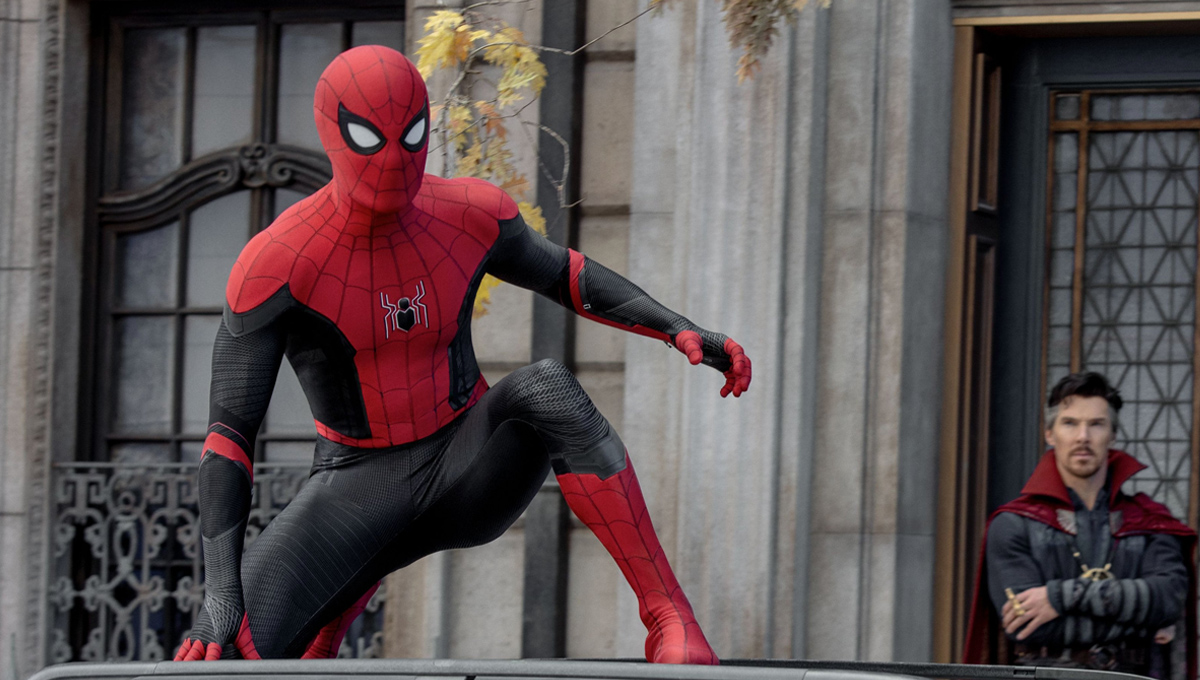 Related: Chloe Zhao Officially NOT Directing Any 'Star Wars' Movie, Fans Rejoice
Related: Scientists Deduce Thanos's Biggest Threat Isn't What You Think
Tom Holland's Avenger is leading the way for Marvel Cinematic Universe newcomers Kate Bishop,  Ms. Marvel/Kamala Khan (Iman Vellani), Moon Knight (Oscar Isaac), Agatha Harkness (Kathryn Hahn), She-Hulk (Tatiana Maslany), Eternals' Thena (Angelina Jolie), and more — especially with his next Spider-Man trilogy that's currently in the works.
Do you want Daredevil to make more appearances in the Marvel Universe? Let us know in the comments below!