Every Marvel fan lost their marbles when Marvel Cinematic Universe legend Tony Stark/Iron Man died in Avengers: Endgame, and, apparently, Marvel actor Robert Downey, Jr. lost it, too.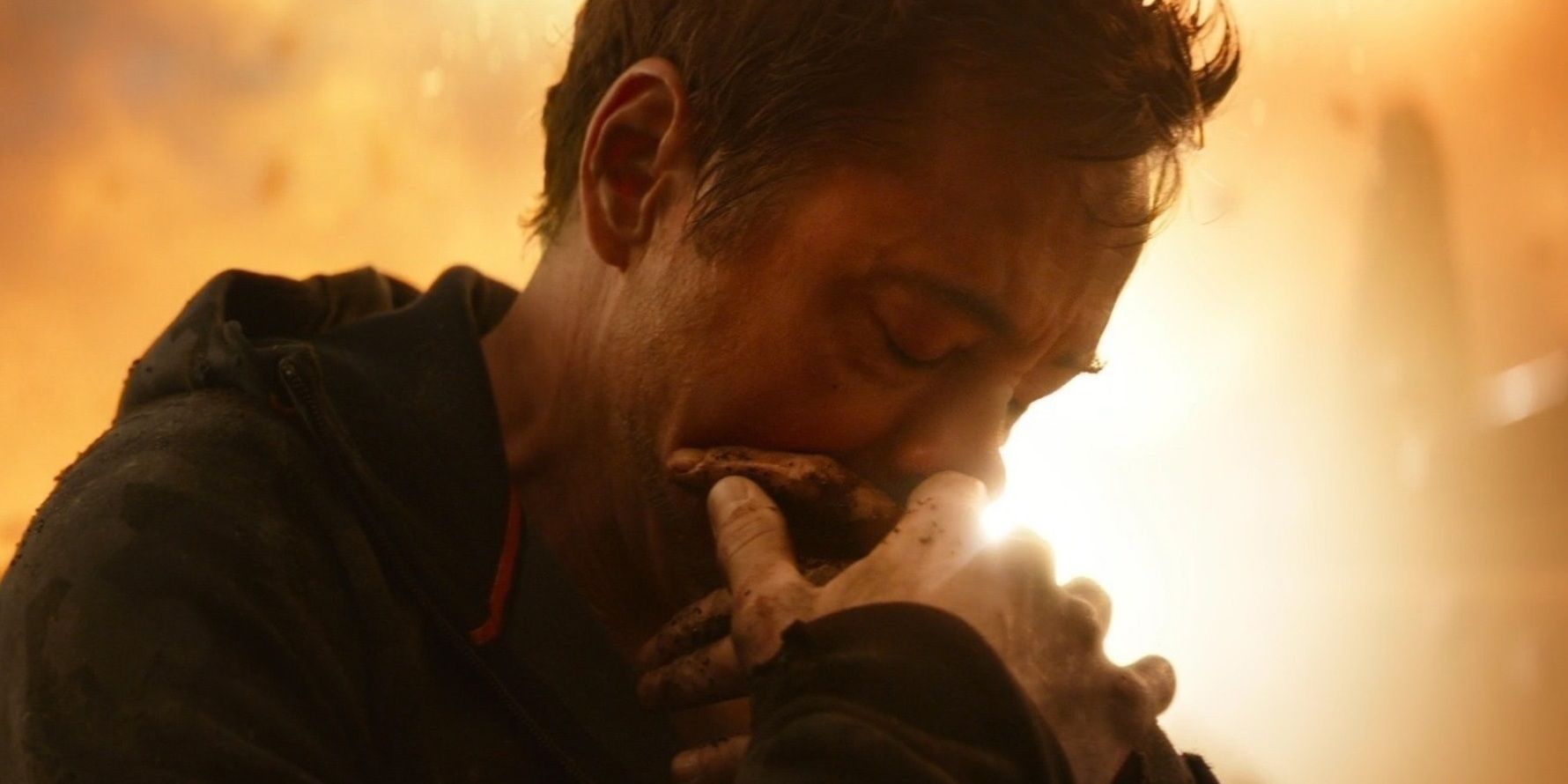 Related: New Marvel Star Claims He Can Replace RDJ's Iron Man
Not everything that happens to a Marvel character isn't easy for fans, especially for the actors portraying the iconic characters. In one movie, Black Widow (Scarlett Johansson), Captain America (Chris Evans), and Iron Man met their demises in the episodic blockbuster Avengers: Endgame (2019). Robert Downey, Jr. reportedly began "crying" when directors Anthony and Joe Russo told him their plans for Tony Stark's sacrifice:
"When we started winding down the pitch, and getting to his death, Robert started crying."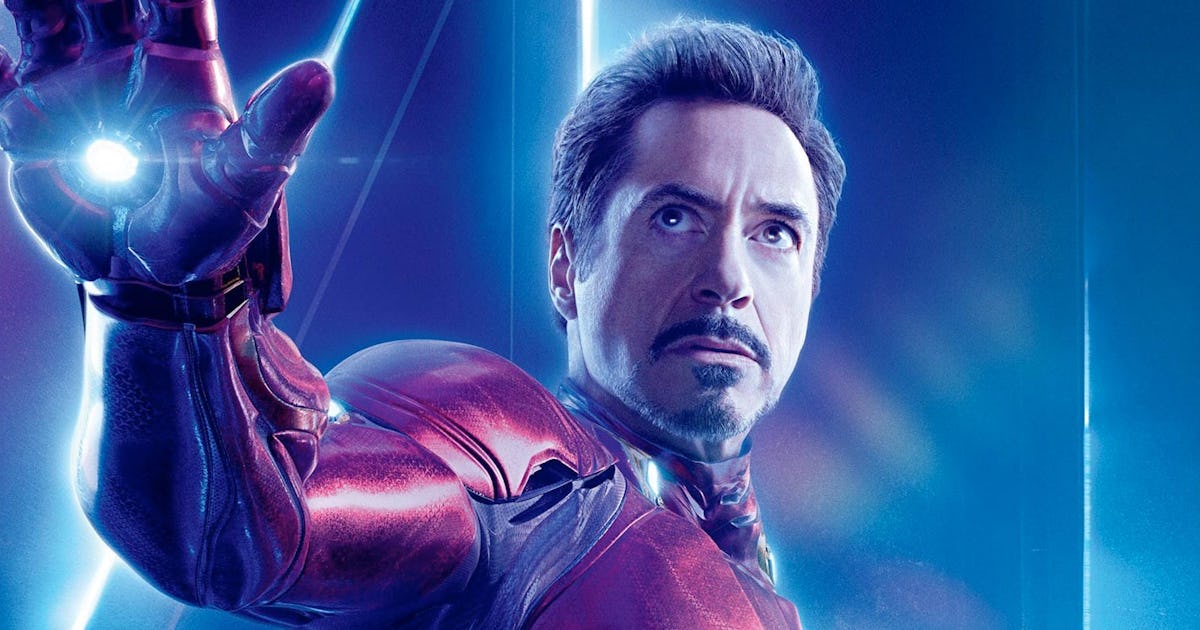 Related: 'No Way Home' Director Says This is the "Endgame" For Spider-Man
Downey, Jr. grew with Tony Stark from The Mandalorian director Jon Favreau's Iron Man (2008) to Endgame, a 13-year journey that saw RDJ rise to one of the most profitable names in Hollywood.
Joe Russo continued:
"And when we were done, he said, 'That's f***ing awesome.' That's when we knew that we had to do it. Because he felt it."

Credit: Marvel Studios
Russo Brothers' Hard Task
In the new Marvel book "The Story of Marvel Studios: The Making of the Marvel Cinematic Universe", Joe Russo revealed this touching moment.
It's hard to think of the Marvel Universe without Earth's Mightiest Hero/Avenger Iron Man, especially when you consider Downey, Jr.'s charm no longer being present in any new Marvel movie.
Related: 13 Years Later, Marvel Replaces Historic 'Iron Man' Actors in the MCU
The Russo Brothers came to Robert Downey, Jr. with their Avengers: Endgame plan shortly after Captain America: Civil War (2016) hit theaters:
"In a way, it's almost like a death in the family. When you're saying to someone, 'All these people you've loved and have hung out with for 10 years? That's all gonna go away because we want to tell a story a certain way.'"
Related: Salma Hayek Was "Terrified" to Play Gender-Bent Marvel Character in 'Eternals'
Iron Man's Last Dance
"What we wanted to do is communicate the entire pitch to Robert, to sort of take his temperature on it, because he had so much creative ownership over the character," Anthony Russo said. "We were like, 'If Robert gets this, if Robert feels this, then we know we're in a good place.'"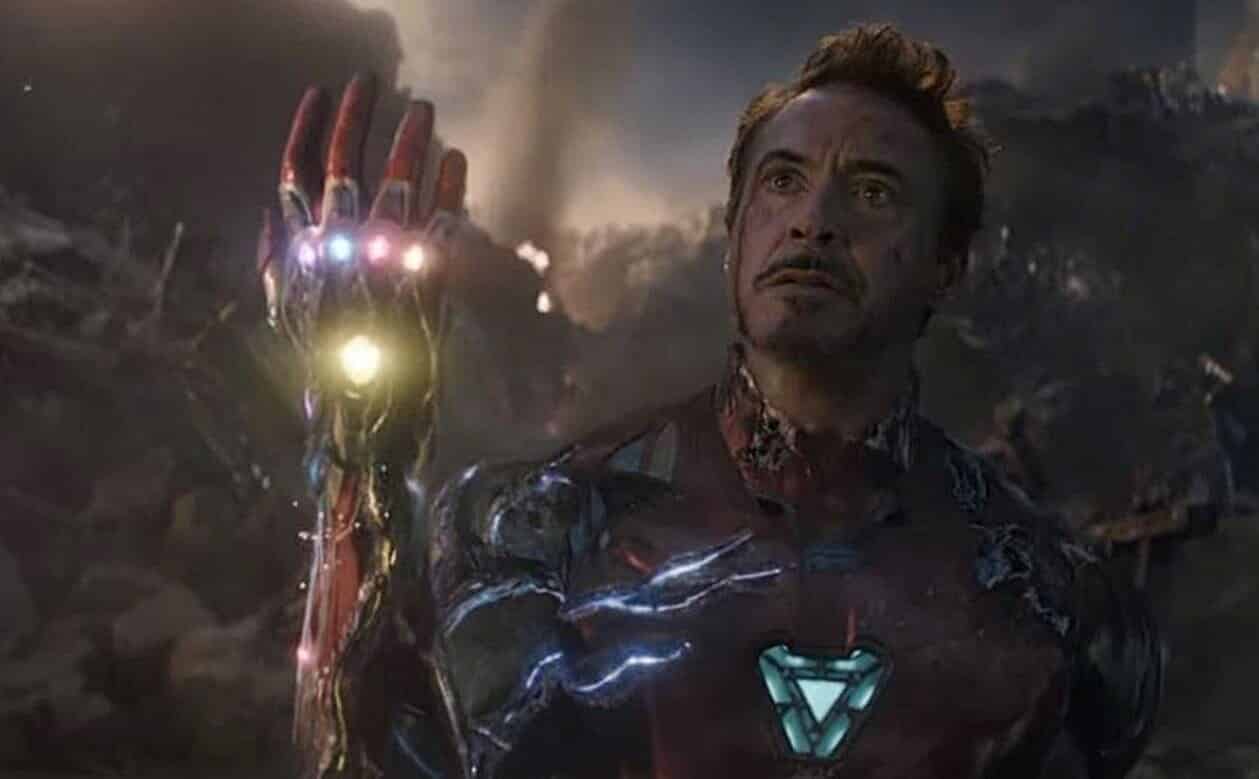 Related: Angelina Jolie Goes Viral With "Janky" Extensions on Marvel's Red Carpet
With Robert Downey Jr.'s approval, the Russo Brothers and Marvel went ahead with their plans to have Iron Man wield all six infinity stones in his suit to turn Thanos (Josh Brolin) from inevitable to dust.
Iron's Man's touch is still present in the Marvel Collection of iconic characters as they traverse the multiverse of Phase Four of the Marvel Cinematic Universe; Downey Jr.'s character will never be forgotten.
Future of Marvel Cinematic Universe
With great power comes great responsibility, and a lot of that responsibility is taking place in Marvel's New York in the Winter season.
Related: Fans Predict Second 'Spider-Man: No Way Home' Trailer to Release Imminently
The upcoming, original series Hawkeye hits the Disney+ streaming service on November 24, 2021, showcasing Hawkeye's life after Avengers: Endgame and his shift from Avenger to the mentor of Kate Bishop (Hailee Steinfeld).
Related: Tom Holland AND Sony May Have Just Confirmed Those 'Spider-Man: No Way Home' Rumors
On December 17, 2021, Marvel fans can witness the Multiverse in Spider-Man: No Way Home (2021), a theoretical concept spawned by Avengers: Endgame and realized in Loki.
As Tom Holland's Peter Parker/Spider-Man fights off the Sinister Six lead by Alfred Molina's Doctor Octopus, the superhero will need a helping hand. Many fans suspect that previous Spider-Man actors Tobey Maguire and Andrew Garfield are appearing in the film. On top of that, many hope to see Charlie Cox's Matt Murdock/Daredevil character defend Peter Parker in court.
Related: Tom Holland's Spider-Man Replacement May Return to the MCU Next Year
Now that popular Avengers franchise characters like Steve Rogers/Captain America (Chris Evans), Doctor Strange (Benedict Cumberbatch), Iron Man/Tony Stark (Robert Downey, Jr.), Peter Parker/Spider-Man (Tom Holland), Natasha Romanoff/Black Widow (Scarlett Johansson), Star-Lord/Peter Quill (Chris Pratt), Bucky Barnes/Winter Soldier (Sebastian Stan), Sam Wilson/Falcon (Anthony Mackie), Wanda Maximoff/Scarlet Witch (Elizabeth Olsen), and Captain Marvel (Brie Larson) finally defeated Thanos (Josh Brolin) in Avengers: Infinity War (2018), the opportunities for new stories and adventures are endless in the Marvel Universe.
Should Iron Man have died in Endgame? Let us know in the comments below!