Scientific American recently published an article that states "Jedi" from the Star Wars franchise is "problematic" and "religious order of intergalactic police-monks." In a turn of events, Star Wars fans have been questioning the statement from the trusted scientific publication.
Related: 'Star Wars' Told Creative Team to Move Away From Skywalker Saga Characters
The Star Wars universe from the creative mind of George Lucas is undoubtedly one of the most influential franchises in history. Over 40 years later, Star Wars: Episode IV – A New Hope (1977) continues to influence popular culture, including showrunner Jon Favreau of The Mandalorian and countless Star Wars projects coming to Disney+ streaming services, like The Book of Boba Fett.
For many, the Star Wars saga —  whether it's the prequel trilogy or another Star Wars trilogy — has been a source of joy and inspiration. Taking cues from the peace-driven Jedi or forgiveness-focused Luke Skywalker (Mark Hamill), many source Star Wars as a saving grace in their lives.
The Jedi, according to Wookiepedia, are:
A Jedi was a devotee to the ways of the Jedi Order, an ancient order of protectors united by their ability to harness the power of the Force. Adhering to a doctrine that favored the light side of the Force, the Jedi aspired to attain a state of inner tranquility through calmness and meditation while avoiding emotions affiliated with the dark side of the Force, such as anger and hatred.
Related: The Surprising Reason Mara Jade Skywalker Wasn't in 'Return of the Jedi'
For some Scientific American journalists, the word "Jedi" has an entirely different meaning and background. They're not heroes wielding a lightsaber.
As a disclaimer, these views do not necessarily reflect those of Scientific American (founded in 1845, the oldest continuously published magazine in the United States), as the article was an Opinion piece.
According to the article published by Scientific American:
The Jedi are inappropriate mascots for social justice. Although they're ostensibly heroes within the Star Wars universe, the Jedi are inappropriate symbols for justice work. They are a religious order of intergalactic police-monks, prone to (white) saviorism and toxically masculine approaches to conflict resolution (violent duels with phallic lightsabers, gaslighting by means of "Jedi mind tricks," etc.).

The Jedi are also an exclusionary cult, membership to which is partly predicated on the possession of heightened psychic and physical abilities… The heroic Jedi are thus emblems for a host of dangerously reactionary values and assumptions. Sending the message that justice work is akin to cosplay is bad enough; dressing up our initiatives in the symbolic garb of the Jedi is worse.

Credit: Lucasfilm

Related: Mind-Blowing Marvel Series Finally Crosses Over With the 'Star Wars' Universe
Personal views aside, it is worth noting that the Jedi consist of incredibly powerful female Force-users. Undoubtedly, one of the most popular Jedi Knight to date is Ahsoka Tano. Though Tano ultimately left the Jedi Order, the Padawan under the teaching of Anakin Skywalker defended the defenseless, sought mercy consistently, and only resorted to violence when necessary (being attacked by a Sith, etc.).
Tano, a Force-sensitive Togruta female and former Jedi Padawan, fought alongside all races and gender in the Clone Wars. Most notably, Tano traversed the Star Wars galaxy for the sake of peace with Anakin Skywalker, Master Yoda, Obi-Wan Kenobi, and Aayla Secura.
Outside of The Clone Wars animated series or The Mandalorian, Force-users like Ahsoka Tano inspire many fans to engage in community-building actions that encourage open discussions and inclusivity.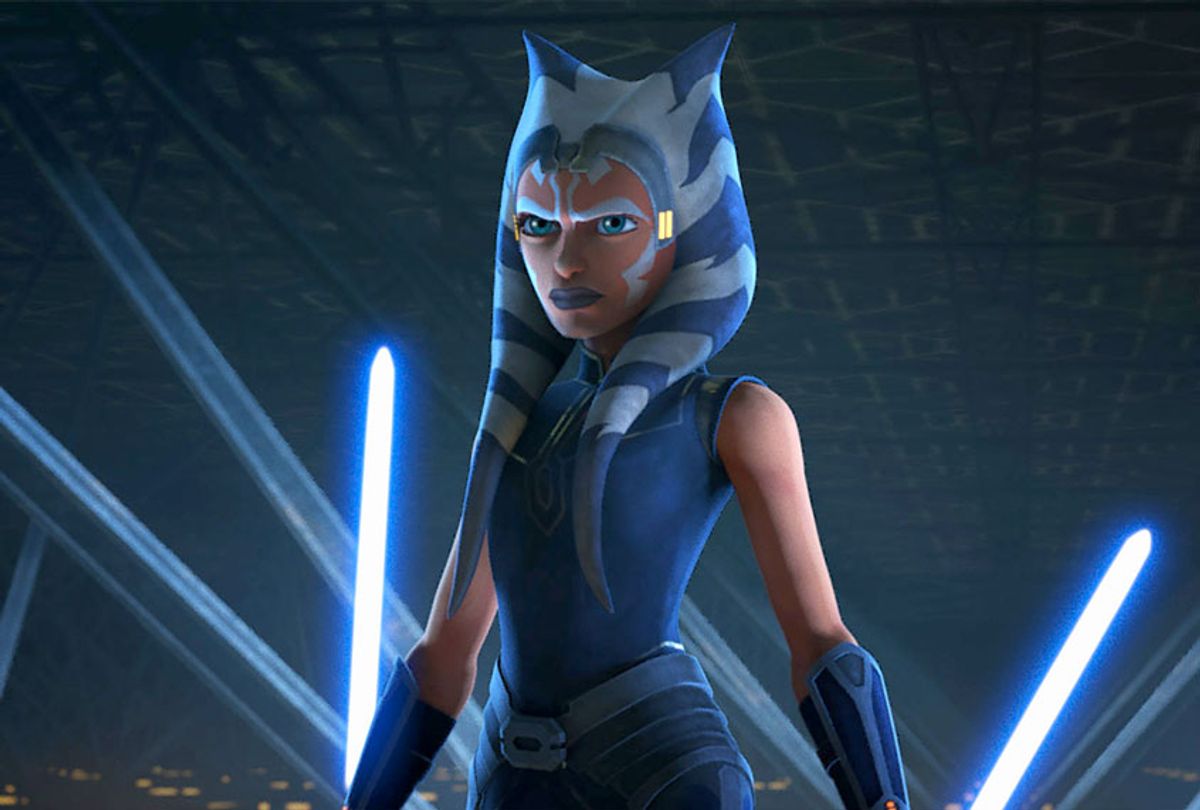 Scientific American continues:
What's more, the bodies and voices centered in Star Wars have, with few exceptions, historically been those of white men. And while recent films have increased gender and racial diversity, important questions remain regarding how meaningfully such changes represent a departure from the series' problematic past.
While not all races look familiar in the Skywalker saga, Lucasfilm aimed to include many different races through the lenses of various alien species, like the Twi'lek (Ayala Secura) and Kel Dor (Plo Koon). In recent years, especially with Lucasfilm's newest live-action projects and even with the Star Wars: Visions series on Disney+, many more races and genders have been represented.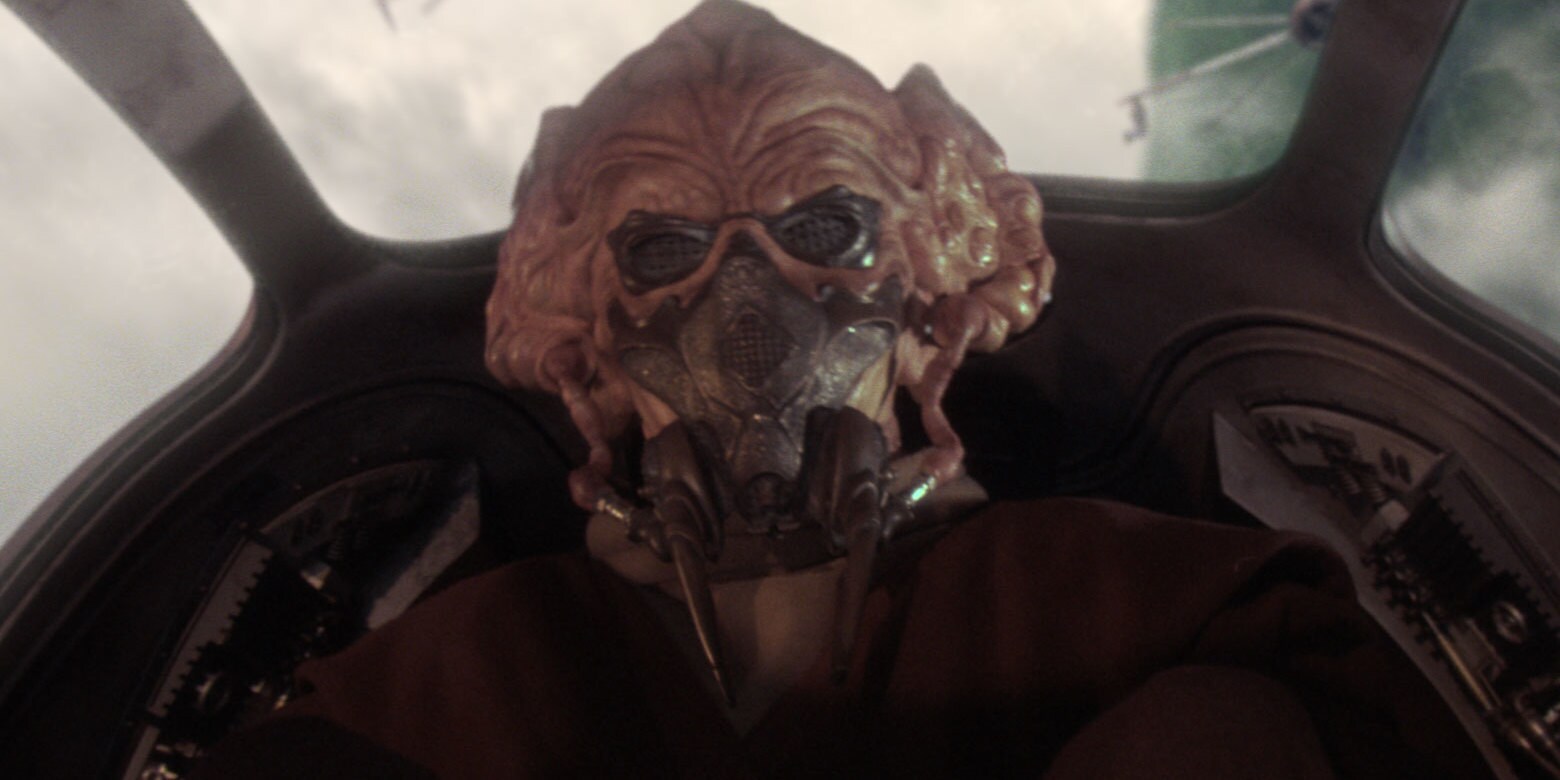 Related: Disney Shares FIRST Real Look of 'Star Wars': Galactic Starcruiser Bridge
Note that the Scientific American is focusing so heavily on the word "Jedi" due to the acronym "JEDI": Justice, Equity, Diversity, and Inclusion, which they note has become a popular term for branding academic committees and labeling STEMM (science, technology, engineering, mathematics, and medicine) initiatives focusing on social justice issues.
The article notes that JEDI has been an acronym used by prominent institutions and organizations, including the National Academies of Sciences, Engineering, and Medicine. But as the Scientific American writers note, they do not want their justice work to be so connected with "stories and stereotypes that are a galaxy far, far away from the values of justice, equity, diversity and inclusion."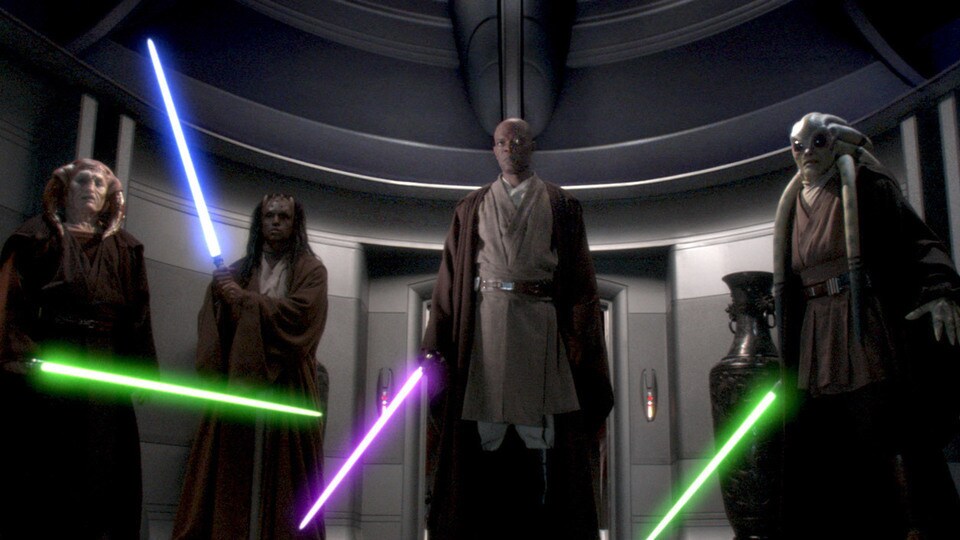 Star Wars fans were quick to comment on these views from some Scientific American in a comedic fashion.
One Star Wars fan account, @starwars_general, shared:
We're entering into some dark times ahead of us.
Taking to the comment section, fans were quoting Star Wars in reference to the news.
Star Wars characters like Princess Leia Organa (Carrie Fisher), Darth Vader (David Prowse/James Earl Jones), Luke Skywalker (Mark Hamill), Han Solo (Harrison Ford), and Chewbacca (Peter Mayhew) are all timeless. Though not every character is a "Jedi," Lucasfilm always ensures to tell numerous stories through actors from multiple backgrounds.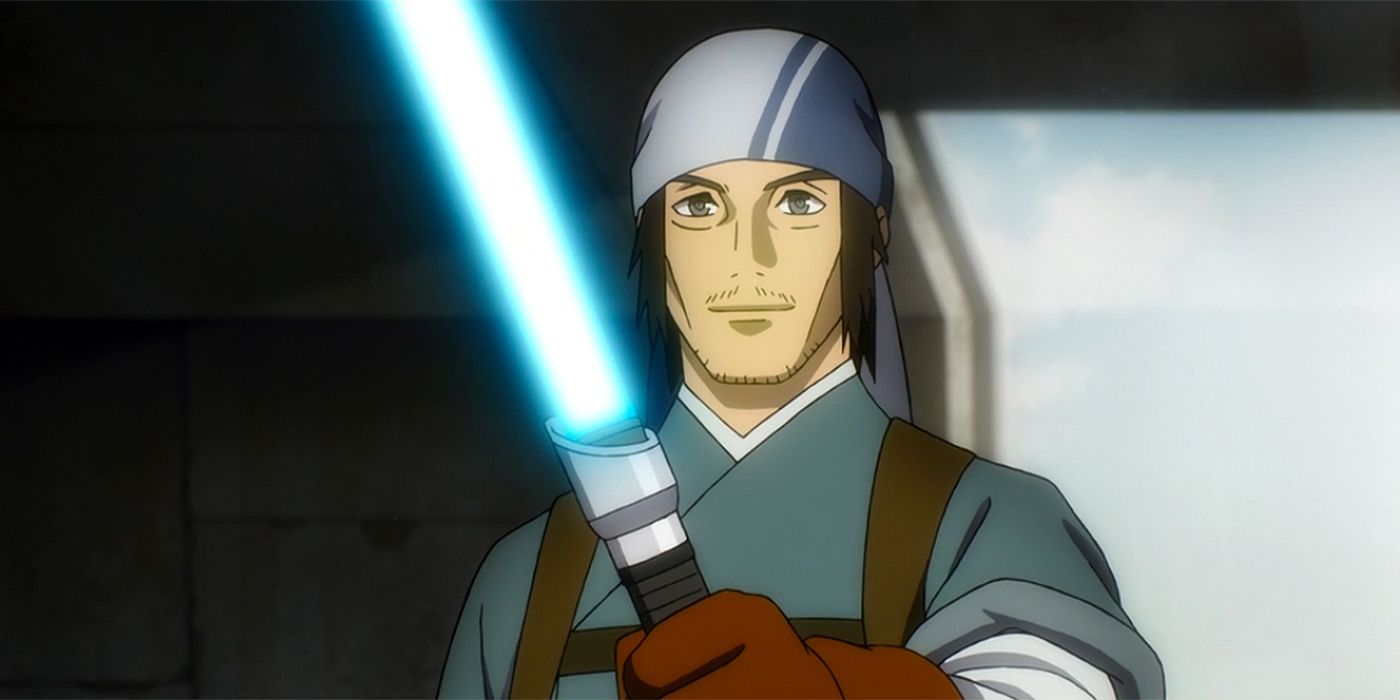 Nonetheless, they aimed to recenter their focuses and ensure that they do not align with the intellectual property of The Walt Disney Company and Lucasfilm.
At this time, Lucasfilm has not issued any statements regarding the term "Jedi" in response to the article.
What are your thoughts on the Jedi? Let us know in the comments below!