The Marvel Cinematic Universe is exploding with new realities in Spider-Man: No Way Home (2021) and Doctor Strange in the Multiverse of Madness (2022), two of the most anticipated Marvel movies to date. A President of Marvel, Victoria Alonso, recently confirmed that Marvel Studios has over 30 projects in the works.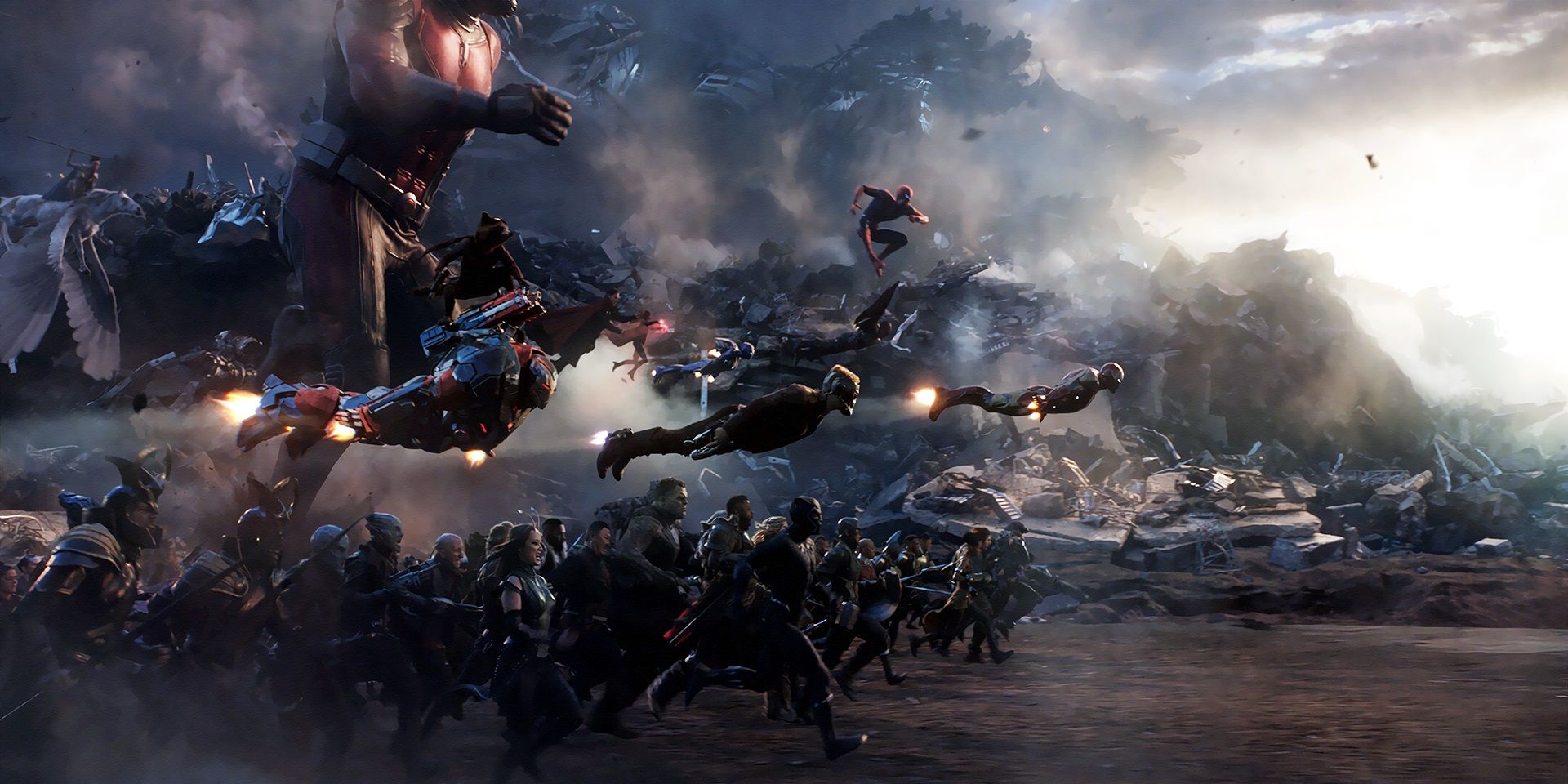 If you thought that the Marvel Universe was running out of ideas, think again.
Marvel as we know it is more than Iron Man (Robert Downey, Jr.), Captain America (Chris Evans), Thor (Chris Hemsworth), Doctor Strange (Benedict Cumberbatch), Black Panther (Chadwick Boseman), Black Widow (Scarlett Johannson), and Spider-Man (Tom Holland).
Related: Marvel Writer Calls Killing Tony Stark Repeatedly an "Accident"
With Marvel projects like What If…?, Venom: Let There Be Carnage (2021), The Eternals (2021), Hawkeye (2021), Spider-Man: No Way Home, Doctor Strange in the Multiverse of Madness, Captain Marvel 2 (2022), Thor: Love and Thunder (2023) and more stacked up for Marvel's 2021-2024 release, it's hard to imagine exactly what 31 secret Marvel projects could be.
Victoria Alonso, President of Physical, Post Production, VFX, and Animation at Marvel Studios, told 221 Radio that Marvel is currently working on 31 projects (movies, series, etc.) that are set to release in the next decade.
According to Culture Crave,
Victoria Alonso says they currently have 31 MCU projects in development.
Victoria Alonso says they currently have 31 MCU projects in development 🤯

🎙 @221radio pic.twitter.com/b8nL7MDpPy

— Culture Crave 🍿 (@CultureCrave) September 28, 2021
Alonso shared with 221 Radio:
"We are currently working on 31 projects…It is a question about how are we handling multiple plates in the air at the same time, and the biggest thing is that sometimes the plates fall, and, you know, what are you going to do then? We want people to understand that the idea that we have, to tell these connected stories, it is important that the world knows that the characters we create, their stories have to do with how humans interact with each other."

Credit: Marvel Studios

Related: Disney Could Lose Rights to Future 'Spider-Man' Films by 2023
That seems like an endgame goal, but Marvel always has something planned up its sleeves.
Undoubtedly, with 3o-plus Marvel films and TV shows in the works, including the already announced Ant-Man: Quantumania (2023), Fantastic Four (2023), and more, Marvel is looking far ahead into 2025 to expand on comic book characters, Earth's mightiest heroes, and more.
After the events of Loki and No Way Home, the Multiverse gives Marvel an endless array of opportunities for new Marvel characters to be introduced to every Marvel fan.
With the Marvel collection being so extensive, perhaps the 31 projects could include an X-Men franchise, Marvel's Avengers 5, Fantastic Four film series, Deadpool 3 with Wade Wilson becoming an Avenger, spin-off series starring the Winter Soldier (Sebastian Stan) super hero, Spider-Verse movies with Venom, Charlie Cox's Daredevil, Doctor Strange going into new universes, and so much more.
Which projects do you think Marvel is working on, aside from what has already been announced? Let us know in the comments below!