Spider-Man: No Way Home swings into theaters next week, and every Marvel fan is prepping for the Multiverse adventure. With the cast on press conference tours, star Tom Holland dodges rumors and spoilers like a superhero. But, in a recent interview, Holland nailed the coffin of many fans' hopes for some big cameos in the Marvel movie.
Related: Andrew Garfield ALMOST Confirms 'Spider-Man' Cameo in 'No Way Home'
Marvel Studios, actors, and crew have been subjected to fan theories, rumors, and even illegal "leaks" of Spider-Man: No Way Home (2021) for well over a year. It's no secret that previous "Spider-Men" Tobey Maguire and Andrew Garfield are most likely appearing in Spider-Man: No Way Home (2021), with it being dubbed the "worst kept secret in Hollywood."
Tom Holland, like many, have been asked the infamous question of whether or not all three Spider-Men will share the screen, but this time with AP Entertainment, Holland put an end to the rumors:
"I'd love to share the screen with them one day. You know, unfortunately, I don't think we'll ever be able to wear the suits together. But it would be nice to make a film with both of them."
Related: Marvel "Rebooting" Popular 'Daredevil' Series, Fan-Favorite Character Returning
Sony reportedly delayed the official No Way Home trailer due to a dispute with Marvel on whether or not to show Maguire and Garfield alongside Tom Holland's Avenger/Marvel character in the three-minute trailer. Nonetheless, there's enough evidence from editing mistakes to faux pas from actors to suggest that there will be three Peter Parker's in the Marvel movie.
Fans aren't taking Tom Holland's statement as the truth, with many assuming he's protecting the massive Marvel moment for the big screen:
Ye sure man anyway see you 3 next week.
Ye sure man anyway see you 3 next week pic.twitter.com/CcG9gIeP5b

— Bailey 🎬 (@SpiderBat57) December 9, 2021
Related: Train Named After Black Panther Star, Chadwick Boseman
Andrew Garfield recently encountered his own (of many) No Way Home questions, with him nearly slipping on the answer of whether or not "he'll be playing Spider-Man again."
Related: James Gunn Dares Fans to Riot Over 'Guardians of the Galaxy' Death
Nonetheless, Marvel has something big planned for this Spider-Man movie. Fans can rest assured that every question and more will be answered by next week.
More about Spider-Man: No Way Home
In Spider-Man: No Way Home, Tom Holland (Peter Parker/Spider-Man) and Zendaya (MJ) are joined by Benedict Cumberbatch (Doctor Stephen Strange), Jon Favreau (Happy Hogan), Marisa Tomei (Aunt May), Jacob Batalon (Ned Leeds), and the villain with great power Alfred Molina's Doctor Octopus.
If rumors are true, No Way Home will have a more significant effect on the Marvel Universe than Captain America: Civil War (2016), Avengers: Infinity War (2018), and Avengers: Endgame (2019) combined.
Tom Holland's Avenger/superhero character is leading the way for Marvel Cinematic Universe newcomers Kate Bishop (Hailee Steinfeld), Ms. Marvel/Kamala Khan (Iman Vellani), Moon Knight (Oscar Isaac), Agatha Harkness (Kathryn Hahn), She-Hulk (Tatiana Maslany), Eternals' Thena (Angelina Jolie), and more.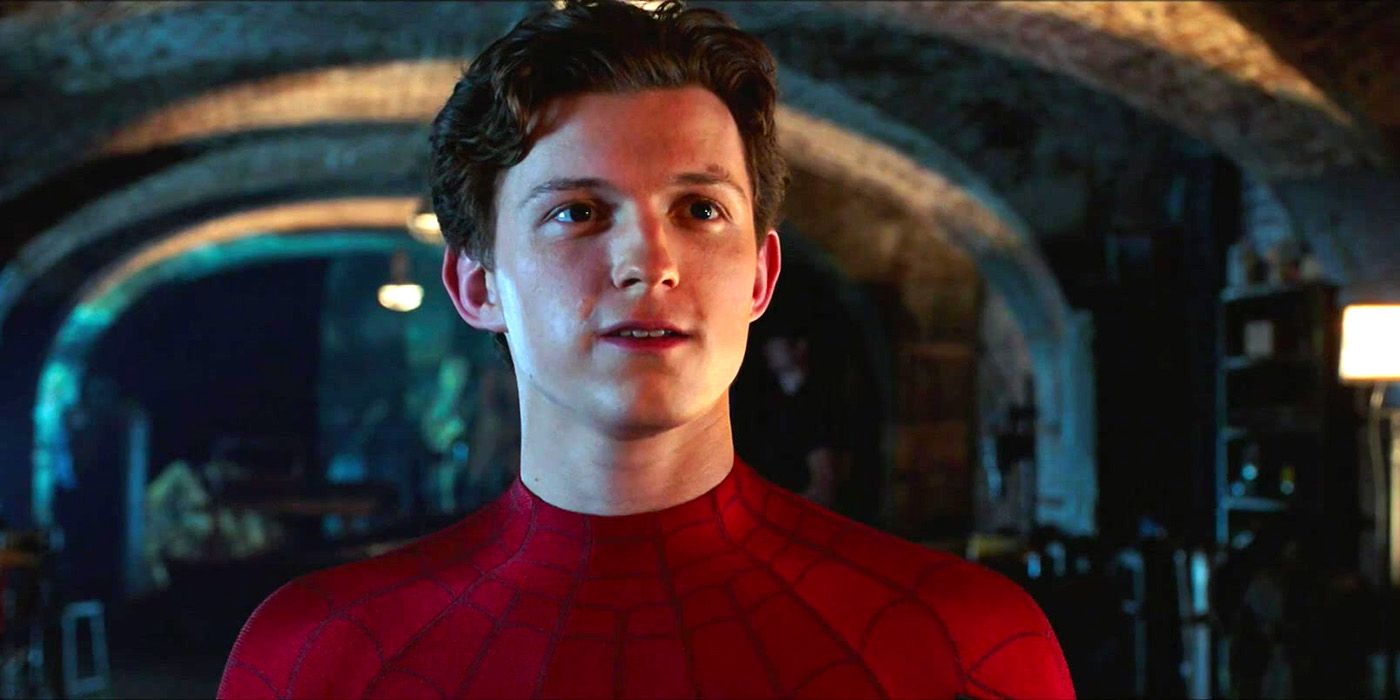 Related: Chloe Zhao Officially NOT Directing Any 'Star Wars' Movie, Fans Rejoice