Every Marvel fan can't wait for Spider-Man: No Way Home to hit theaters with Tom Holland's Peter Parker, but fans are undoubtedly equally excited to see Miles Morales again on the big screen. With so many rumors suggesting that the two Marvel worlds are colliding, Producer Amy Pascal teased an update for the animated sequel.
Related: Sony Confirms NEW Trilogy, Making "the Next 'Spider-Man' Movie With Tom Holland"
Spider-Man: Into the Spider-Verse shocked the Marvel universe by expanding it. Making way for the possibility of "Spider-Men" Tobey Maguire and Andrew Garfield appearing alongside Tom Holland in Spider-Man: No Way Home (2021), Miles Morales (Shameik Moore), and Spider-Gwen (Hailee Steinfeld) cracked open the Marvel collection.
Fans immediately wanted a sequel, large part to a Spider-Man 2099 (Oscar Isaac) tease at the end of the Marvel movie. Referring to the upcoming Spider-Man: Into the Spider-Verse 2, Marvel producer Amy Pascal stated:
"It's going to be fantastic. We have something to show on that very soon."
Related: Sony Reportedly Developing Live-Action Miles Morales 'Spider-Man' Movie
Pascal continues:
"I would say there's so many things that we're going to be able to explore, but what we always have to do before we decide who the villain is going to be and what Spidey goes up against is what is the story we're telling about? You know? What's the Peter Parker story we're telling? What's the Miles Morales story that we're telling? But we always have to start with that. The good thing about these movies is as big as the canvas they take place on can be, they are always just stories about a kid."
Related: Benedict Cumberbatch "Refused to Speak" to Fellow Marvel Star on Netflix Set
Marvel also announced that they're working on another Tom Holland Spider-Man trilogy after No Way Home, indicating that Marvel and Sony are reportedly negotiating an extended contract so the iconic Avenger/superhero can stay inside the Marvel Cinematic Universe for years to come.
If that's the case, then rumors stating that Sony is developing a live-action Miles Morales movie means that there could be a live-action Spider-Verse film coming soon.
More about Spider-Man: No Way Home
In No Way Home, Tom Holland (Peter Parker/Spider-Man) and Zendaya (MJ) are joined by Benedict Cumberbatch (Doctor Stephen Strange), Jon Favreau (Happy Hogan), Marisa Tomei (Aunt May), Jacob Batalon (Ned Leeds), and the villain with great power Alfred Molina's Doctor Octopus.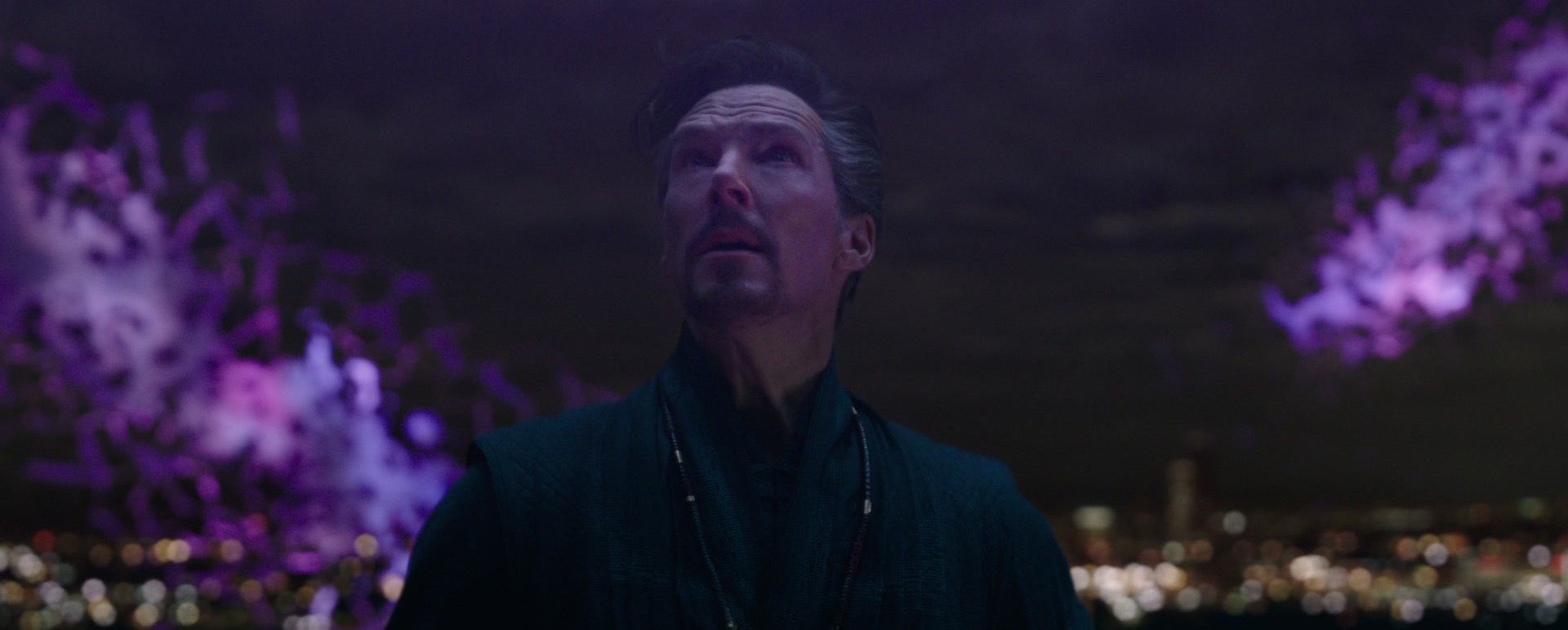 Related: Chloe Zhao Officially NOT Directing Any 'Star Wars' Movie, Fans Rejoice
The Marvel Universe is becoming much more than Marvel Characters/Earth's Mightiest Heroes like Star-Lord/Peter Quill (Chris Pratt), Iron Man (Robert Downey, Jr.), Black Widow/Natasha Romanoff (Scarlett Johansson), Captain America (Chris Evans), Thor (Chris Hemsworth), Doctor Strange (Benedict Cumberbatch), the Winter Soldier (Sebastian Stan), Hawkeye (Jeremy Renner), and Captain Marvel/Carol Danvers (Brie Larson).
Tobey Maguire and Andrew Garfield are set to appear in No Way Home. Seeing the two characters join the Marvel Cinematic Universe on the big screen will have a more significant impact on the Marvel Universe than Captain America: Civil War (2016), Avengers: Infinity War (2018), and Avengers: Endgame (2019).
Related: Marvel's 'Secret Invasion' Cast List Teases Big Name MCU Cameos
Fans are also speculating that Hell's Kitchen attorney/super hero Matt Murdock/Daredevil (Charlie Cox) is sharing the big screen in No Way Home, saving Peter Parker in court and Spider-Man in Marvel's New York.
Tom Holland's Avenger/superhero character is leading the way for Marvel Cinematic Universe newcomers Ms. Marvel/Kamala Khan (Iman Vellani), Moon Knight (Oscar Isaac), Agatha Harkness (Kathryn Hahn), She-Hulk (Tatiana Maslany), Eternals' Thena (Angelina Jolie), and more.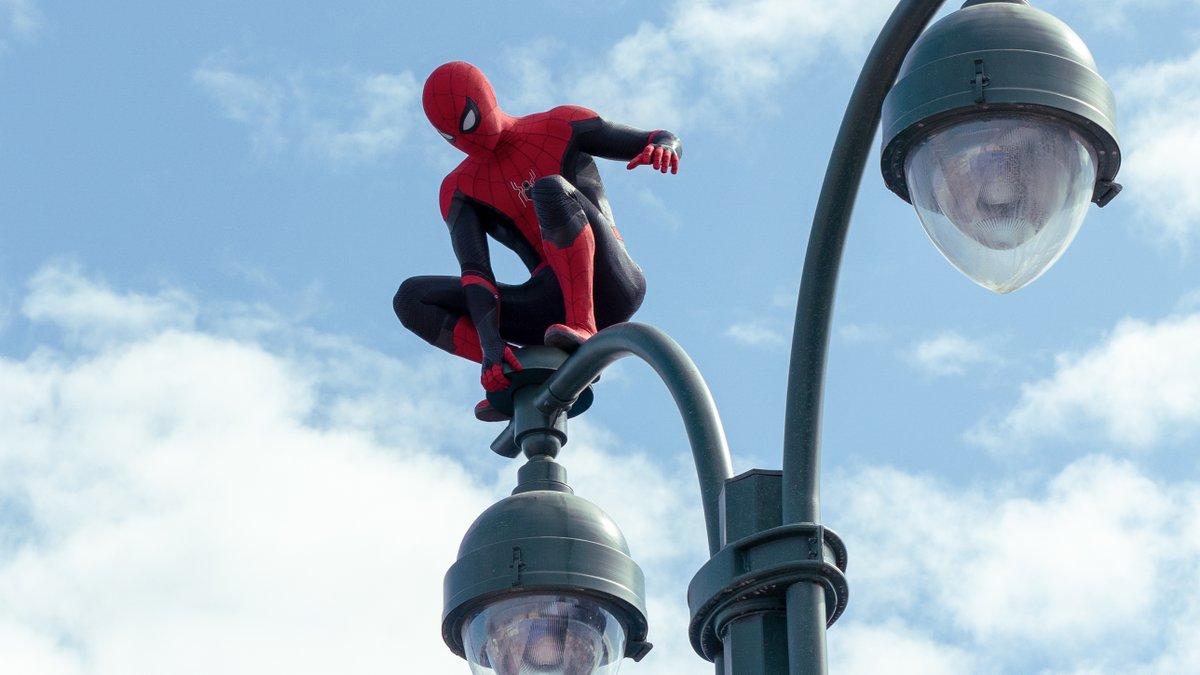 Shaking up the Marvel Collection in No Way Home is Alfred Molina's Doctor Octopus, Willem Dafoe's Green Goblin, Lizard (Rhys Ifans), Electro (Jaime Foxx), and Sandman (Thomas Haden Church). Nonetheless, fans know that Marvel is holding out on two key players: Tobey Maguire and Andrew Garfield's Spider-Man.
Every Marvel fan can watch Marvel's New York explode with the Multiverse and witness great power from three Spider-Men on the big screen on December 17, 2021!
What do you think will happen in No Way Home? Let us know in the comments below!