Not every movie-going experience is perfect, but Marvel fans in an Atlanta theater were threatened with their lives over a seating arrangement dispute while watching Spider-Man: No Way Home (2021).
Related: Kim Kardashian SPOILS 'Spider-Man' Scene to 273 Million Followers
On December 20, 2021, an Atlanta, Georgia theater-goer was rushed to the hospital with non-life-threatening injuries after a verbal confrontation with a suspect who reportedly shot the individual for being in the wrong movie theater seat.
Fox 5 in Atlanta, Georgia, reported the near-fatal shooting that erupted at the Buckland AMC theaters just a few days before Christmas. The shots within the theaters caused panic and nearly killed the man who was allegedly in the wrong seat:
An argument broke out between two men at a #SpiderManNoWayHome screening over a seat, resulting in a shooting.
An argument broke out between two men at a #SpiderManNoWayHome screening over a seat, resulting in a shooting. pic.twitter.com/IAva8P0yYz

— Spider-Man NWH Updates and Leaks 🕷🕸 (@Spider_Leaks) December 30, 2021
Related: Samuel L. Jackson Thrills Marvel Fans, Is "Back With a Fury"
In a statement from the Atlanta Police Department, officers responded to an AMC theater after reports at 10:45 pm on Monday, December 20, of shots being fired within the cinema:
On scene the officers found an adult male with a gunshot wound. The preliminary investigation found that the victim was involved in a dispute with the suspect about seat assignments in the theater.
Related: Marvel's 'Secret Invasion' Cast List Teases Big Name MCU Cameos
Spider-Man: No Way Home recently crossed the $1 billion box office mark, with over $500 million coming from domestic box offices.
It's safe to say that America is rushing to theaters to catch a glimpse of iconic characters parading through Marvel's New York in this Multiverse Marvel movie. Tobey Maguire and Andrew Garfield's respective Marvel characters change everything for moviegoers but encountering an almost deadly shooting while sitting in a theater is everyone's worst nightmare.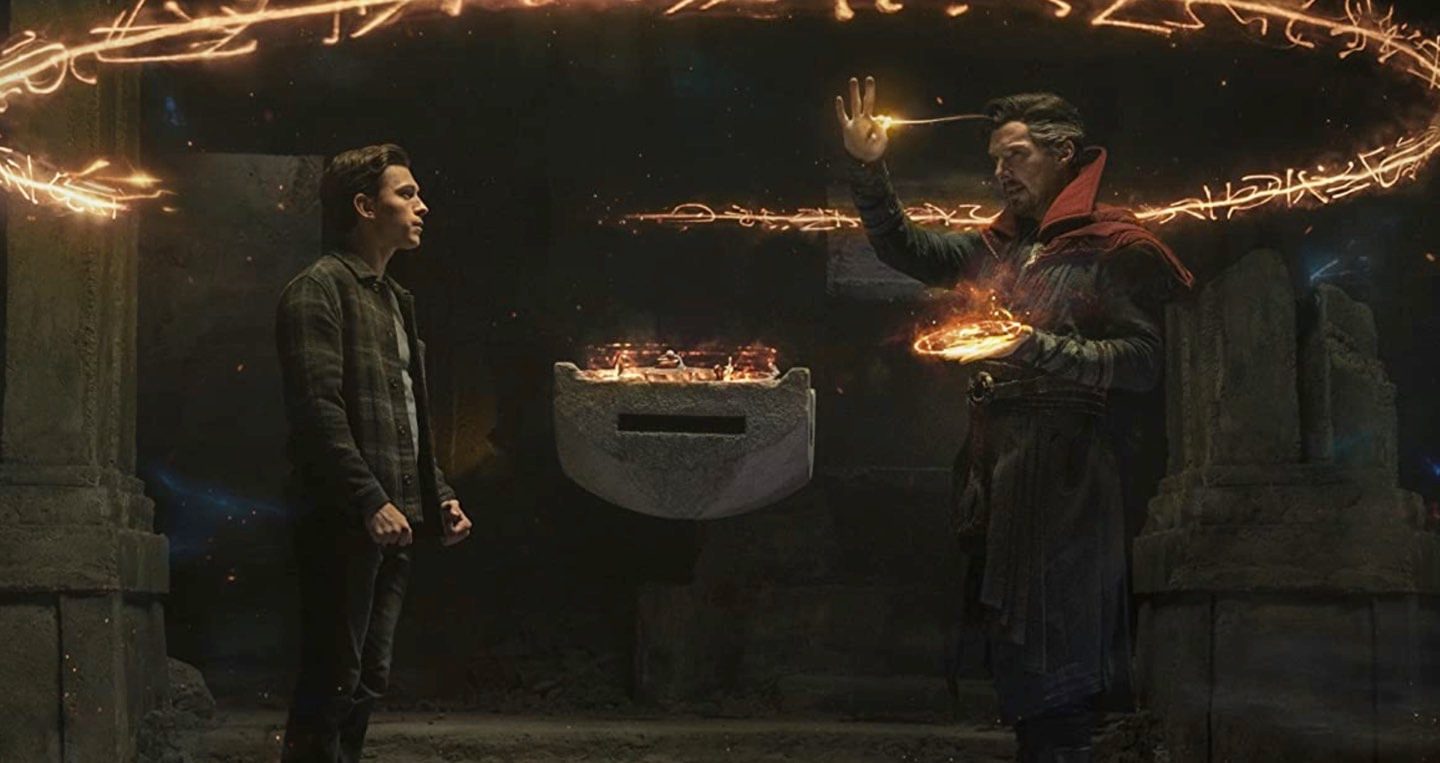 Related: Marvel's Kevin Feige Confirms Charlie Cox is Returning as Daredevil
George police are still looking for the shooting suspect and his "witness," a female who attended the movie with the suspect.
More about Spider-Man: No Way Home
After a Mutlviersal spell gets botched by Peter Parker (Tom Holland) and Doctor Strange (Benedict Cumberbatch), the Marvel Universe becomes ground zero for the greatest villains in the Marvel collection.
In No Way Home, Tom Holland (Peter Parker/Spider-Man) and Zendaya (MJ) are joined by Benedict Cumberbatch (Doctor Stephen Strange), Jon Favreau (Happy Hogan), Marisa Tomei (Aunt May), Jacob Batalon (Ned Leeds), and the villain with great power Alfred Molina's Doctor Octopus.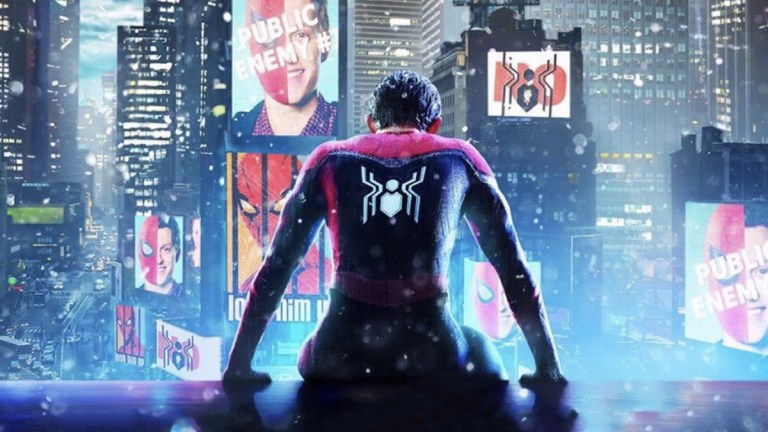 Related: Chloe Zhao Officially NOT Directing Any 'Star Wars' Movie, Fans Rejoice
Previous "Spider-Men" Tobey Maguire and Andrew Garfield appear in No Way Home and shake up the entire MCU! Seeing the two characters could have a more significant impact than Captain America: Civil War (2016), Avengers: Infinity War (2018), and Avengers: Endgame (2019) combined.
Grossing over $1,000,000,000 globally in just one week, No Way Home is one of the most significant movies in Marvel's collection history.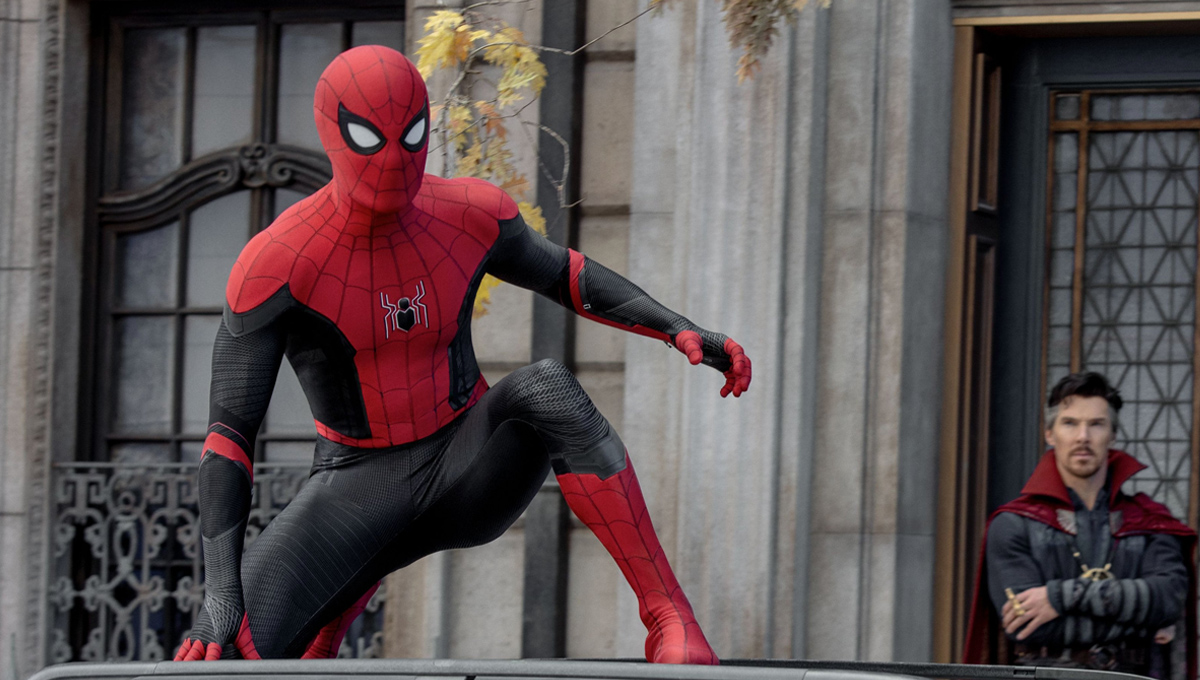 Related: 'Black Panther 2': Chadwick Boseman's Brother Says Marvel Must Recast T'Challa
Related: Scientists Deduce Thanos's Biggest Threat Isn't What You Think
Tom Holland's Avenger is leading the way for Marvel Cinematic Universe newcomers Kate Bishop,  Ms. Marvel/Kamala Khan (Iman Vellani), Moon Knight (Oscar Isaac), Agatha Harkness (Kathryn Hahn), She-Hulk (Tatiana Maslany), Eternals' Thena (Angelina Jolie), and more — especially with his next Spider-Man trilogy that's currently in the works.
Stay tuned to Inside the Magic for updates on this breaking news!