One little lie nearly changed the Marvel Universe for good, putting Tobey Maguire's superhero career on the line after the actor faked an injury on the set of Spider-Man.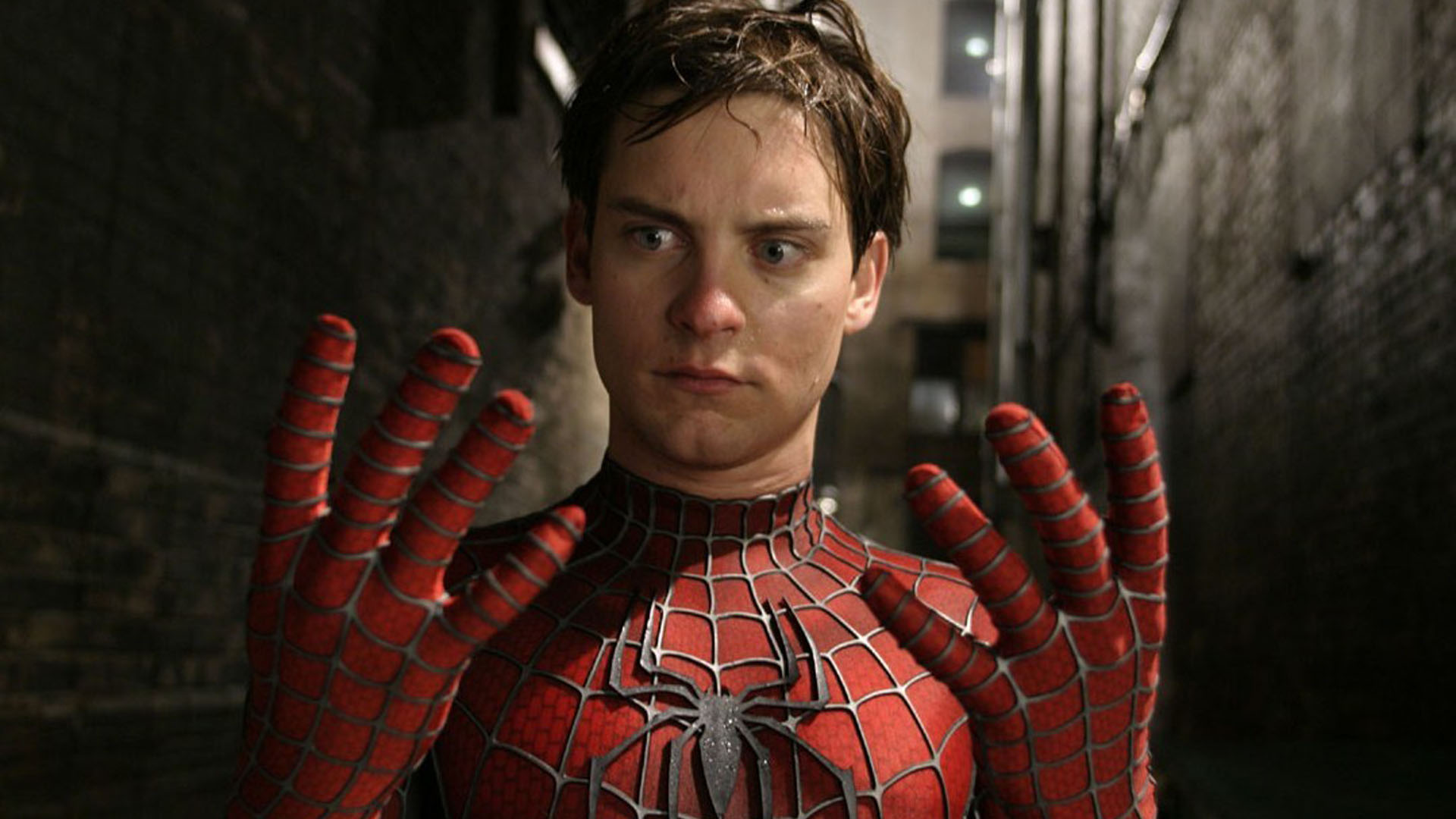 Related: Charlie Cox's Daredevil Reportedly Joining FOUR Marvel Projects
Tobey Maguire is known today as the Marvel superhero Peter Parker in Spider-Man (2002). Trailblazing future Avenger adventures in the Marvel Cinematic Universe and more, Maguire changed Hollywood in Sam Raimi's Spider-Man trilogy when the super hero genre was a sleeping giant.
Related: 'Hawkeye' Performance Underwhelming for Marvel Studios
Despite the massive success with the first of three Spidey films, Tobey Maguire reportedly faked a back injury that almost cost him his job:
Tobey Maguire was fired due to reports of him faking a back injury for a larger pay raise for Spider-Man 2. Jake Gyllenhaal was lined up to play Spider-Man and had already begun preparation, but Maguire decided to take part after all. However, according to the DVD commentary, the "My back!" joke after Peter falls from the roof was purely coincidental, as it was written into the script before Maguire's problem arose. Maguire apologized to studio execs and got his role back. Gyllenhaal would go on to play Spider-Man's enemy Mysterio fifteen years later in Spider-Man: Far from Home (2019).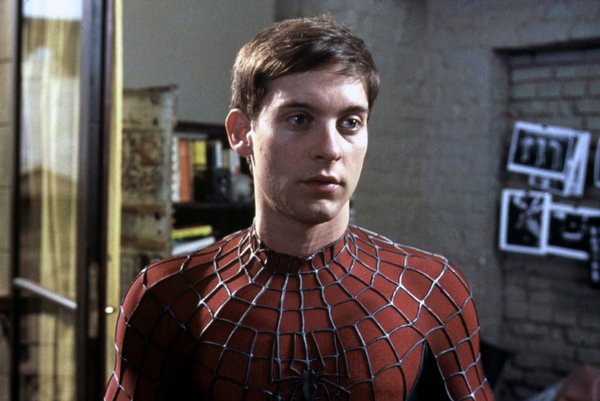 15 years before making his Marvel Universe debut as villain Mysterio in Spider-Man: Far From Home (2019), Jake Gyllenhaal temporarily replaced Maguire as Spider-Man after Sony executives fired Tobey Maguire upon quickly discovering his "back injury" sustained in the first Spider-Man movie was a fib.
There was a moment in Marvel collection history when Tobey Maguire lost his role as Peter Parker!
Related: James Gunn Dares Fans to Riot Over 'Guardians of the Galaxy' Death
Knowing the jig was up, and his Marvel role was on the line, Maguire reportedly apologized to Sony Pictures and was able to star as Spider-Man once again in the momentous Spider-Man 2 (2004) — the Marvel movie that introduced Alfred Molina's Doctor Octopus.
Maguire reportedly made up this back injury in the first place to earn a higher paycheck after Spider-Man. But when things went south, Sam Raimi still poked fun at Maguire with the infamous "My Back! My Back!" moment in Spider-Man 2 when Peter Parker falls atop parked cars in Marvel's New York.
Related: Train Named After Black Panther Star, Chadwick Boseman
Fast forward, and Molina's Doc Ock villain and Tobey Maguire's Spider-Man are set to appear alongside Tom Holland's hero in Spider-Man: No Way Home (2021).
To think, if Tobey Maguire were fired in 2003, every Marvel fan would not be able to witness the groundbreaking Multiverse adventure in No Way Home that's bringing Maguire and Andrew Garfield's Spider-Man characters into the MCU.
More on Spider-Man: No Way Home
In No Way Home, Tom Holland (Peter Parker/Spider-Man) and Zendaya (MJ) are joined by Benedict Cumberbatch (Doctor Stephen Strange), Jon Favreau (Happy Hogan), Marisa Tomei (Aunt May), Jacob Batalon (Ned Leeds), and the villain with great power Alfred Molina's Doctor Octopus in a Multiverse adventure.
Related: Chloe Zhao Officially NOT Directing Any 'Star Wars' Movie, Fans Rejoice
Previous "Spider-Men" Tobey Maguire and Andrew Garfield are rumored to appear in No Way Home, sending back iconic characters to their respective universes.
Seeing the two characters join the Marvel Cinematic Universe on the big screen would have a more significant impact on the Marvel Collection than Captain America: Civil War (2016), Avengers: Infinity War (2018), and Avengers: Endgame (2019) combined.
The Marvel Universe is becoming much more than Marvel Characters/Earth's Mightiest Heroes like Star-Lord/Peter Quill (Chris Pratt), Iron Man (Robert Downey, Jr.), Black Widow/Natasha Romanoff (Scarlett Johansson), Captain America (Chris Evans), Thor (Chris Hemsworth), Doctor Strange (Benedict Cumberbatch), the Winter Soldier (Sebastian Stan), Hawkeye (Jeremy Renner), and Captain Marvel/Carol Danvers (Brie Larson).
Tom Holland's Avenger/superhero character is leading the way for Marvel Cinematic Universe newcomers Ms. Marvel/Kamala Khan (Iman Vellani), Moon Knight (Oscar Isaac), Agatha Harkness (Kathryn Hahn), She-Hulk (Tatiana Maslany), Eternals' Thena (Angelina Jolie), and more.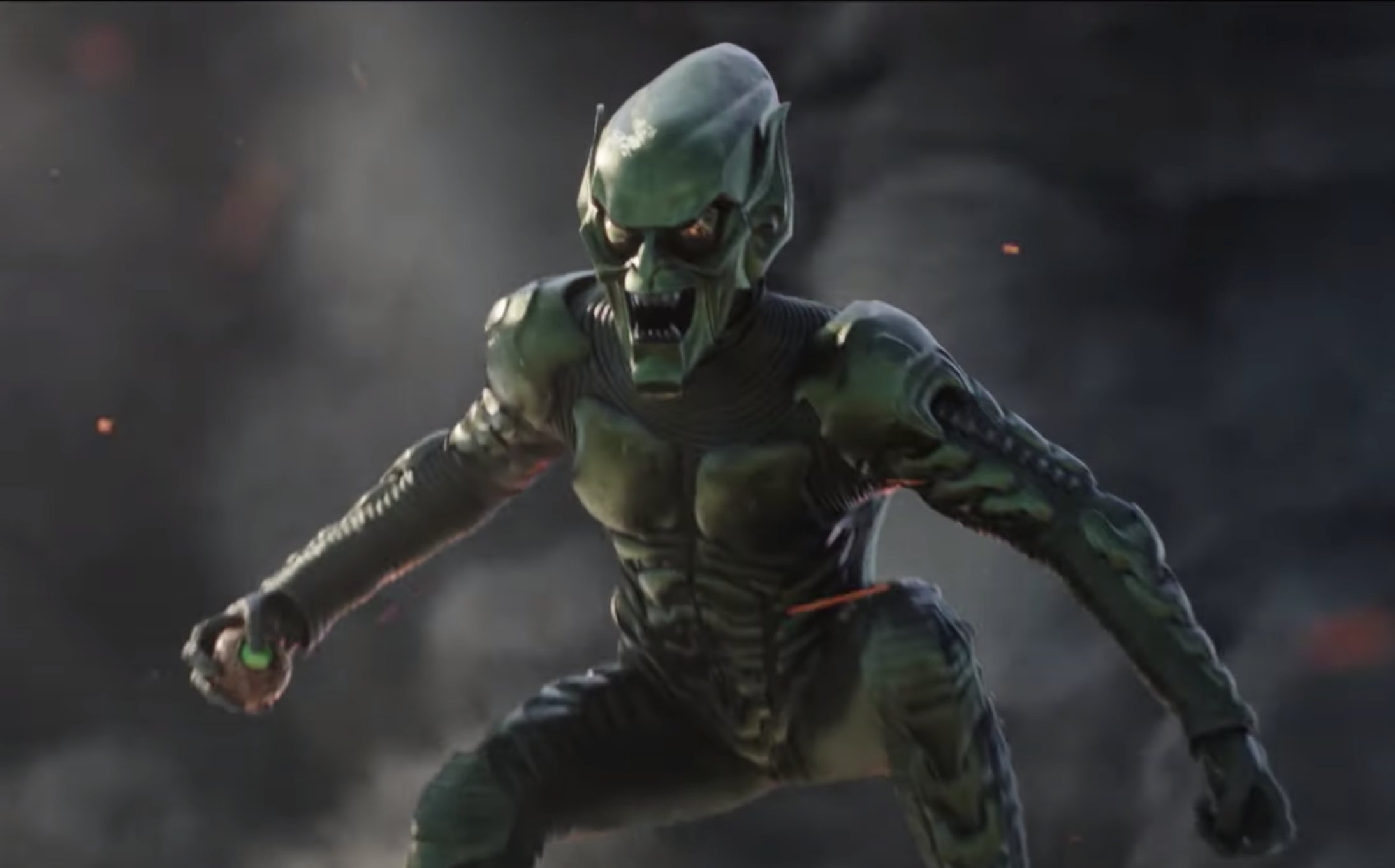 Related: Marvel's 'Secret Invasion' Cast List Teases Big Name MCU Cameos
Following Spider-Man: Homecoming (2017) and Spider-Man: Far From Home (2019), fans can watch the greatest battle take place in Marvel's New York on the big screen with No Way Home on December 17, 2021!
Is Tobey Maguire your favorite Spider-Man? Let us know in the comments below!