Disney fans love to debate. There are countless debates surrounding Disney women and their movies. What's better – Frozen or Tangled? Is Mulan a Disney Princess? Bo-Peep or Jessie? During Women's History Month, we're not here to debate — we're here to celebrate! Disney is full of strong female characters. We are fortunate to live in a world that has so many powerful women on the screen for people from all backgrounds. Disney has made an effort to increase representation and female empowerment over the years, creating some amazing Disney role models.
Since March is Women's History Month, we made a list of the top seven strongest Disney women. This list was so difficult to nail down. If your favorite female Disney heroine didn't make the list, she is still a strong woman! However, the top seven strongest Disney women deserve to be celebrated. Here's our list of those magical, empowering role models.
7. Vanellope
I know what you're thinking: How is Vanellope not higher on this list? Just wait until you see the strong Disney women earned their spot on this ranking. Seriously though, Vanellope is no slacker. First, she perseveres through bullying when the other Sugar Rush racers believe she's a "glitch." Then, she lives her dream of being a real racer. When it's time for her to move on, Vanellope fearlessly steps into the unknown, taking a shot in a place called Slaughter Race. While Vanellope is just a kid, she earns her spot on this list because she is such an inspiration for all females: strong, confident, determined, and outspoken. She stands up for her friends — and for herself! You've got to love this sugary, spunky little racer.
6. Nani
No list of strong Disney women would be complete without Nani. Nani was a stronghold in the midst of family crisis. She took on the task of raising her little sister Lilo on her own — and that is no small task. In a Disney film full of standout, wacky characters, Nani is the calming, steady presence. She not only promotes the idea of 'Ohana, but is the center of that 'Ohana. Nani supports Lilo no matter what, from secret "vampire" bosses to feeding Pudge the fish peanut butter sandwiches – to bringing home a literal alien pet: Stitch. Nani puts aside her own dreams to raise Lilo in a loving home and defending earth from aliens. It doesn't get much stronger than that.
5. Anna
Wait… what? Some people may be upset that Anna is the Frozen female featured on this ranking. But I say, Anna's strength saved everyone. She knows that "some people are worth melting for." Anna may not be strong of body, but she is strong in heart. Without Anna's love, Elsa would have perished at the hands of Hans (try saying that five times fast). Without Anna, Elsa would have lost control and the world would have frozen over in her personal peril. Her quirky spirit charms those she meets, but it also endures her to even the most cynical of people — except Hans. Hans is the worst. Anna also knows how to love with all the strength she has. Her relationship with Kristoff is not fragile; their true love withstands trials. Kristoff's love is strong, and Anna's love endures through even the darkest times. Anna is an example of a strong female character who loves with all she has, which is something worth aspiring toward.
4. Merida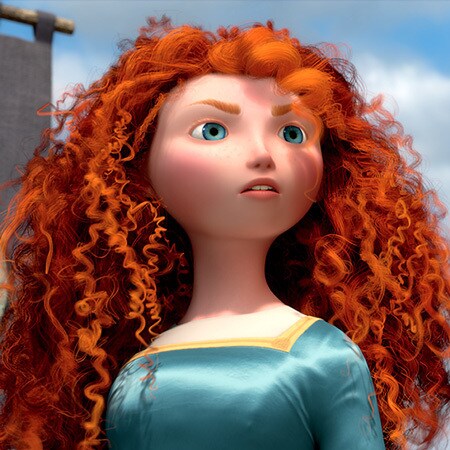 Speaking of strong women, of course Merida has to shoot for her own hand in this ranking. Merida shows us all how independence and determination can save not only our lives, but the ideals of a nation. Merida's insistence to remain unmarried shows that women can stand alone without a prince charming. Not only that, but Merida shows us how even when we make mistakes (like turning our mother into a bear), we can make it right and support the women around us. It's ok for women to break tradition and find their own path, even outside of princess movies. She takes hold of her own dream. There's a reason her song, "Touch the Sky," moves the crowd at Magic Kingdom's "Happily Ever After" fireworks spectacular. Merida does make women feel like they can "be strong as the seas are stormy and proud as an eagle's scream."
3. Tiana
It's time to "dig a little deeper" to find out who we are. This sweet female character shows us all how to do just that. Some females in Disney have powers that make life come a bit easier, but not Tiana. She worked proudly for everything she has. She knew that making our dreams come true depends on our own determination. Tiana saved herself and Prince Naveen from life as frogs, while maintaining her dream to drive her forward. Not only do we see Tiana on the screen, but soon we will see a whole attraction dedicated to her in Magic Kingdom with the upcoming Splash Mountain refurbishment. Tiana supports her friends and family, while always keeping her dream in sight.
2. Mulan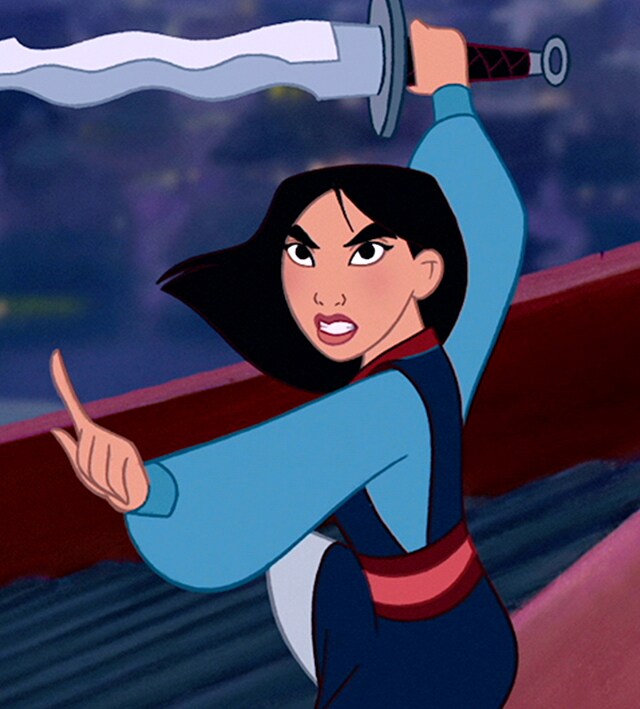 Mulan shows us all how to honor our past while inspiring hope for the future. Tradition is important to Mulan's family, so she keeps their wishes first. When her family's safety becomes more important than tradition, Mulan breaks tradition to selflessly save her family. Mulan was willing to give her life for her father's well-being. She takes the lead in her relationship with Shang; when he can't find the words, she understands his meaning. Plus, let's not forget — Mulan is an incredible warrior. She's a girl worth fighting for, but also a girl who can fight her own battles. She doesn't have a gift for combat, but instead works hard to gain her skills. She shows women that they can protect and provide for themselves — and maybe save their country in the process.
1. Moana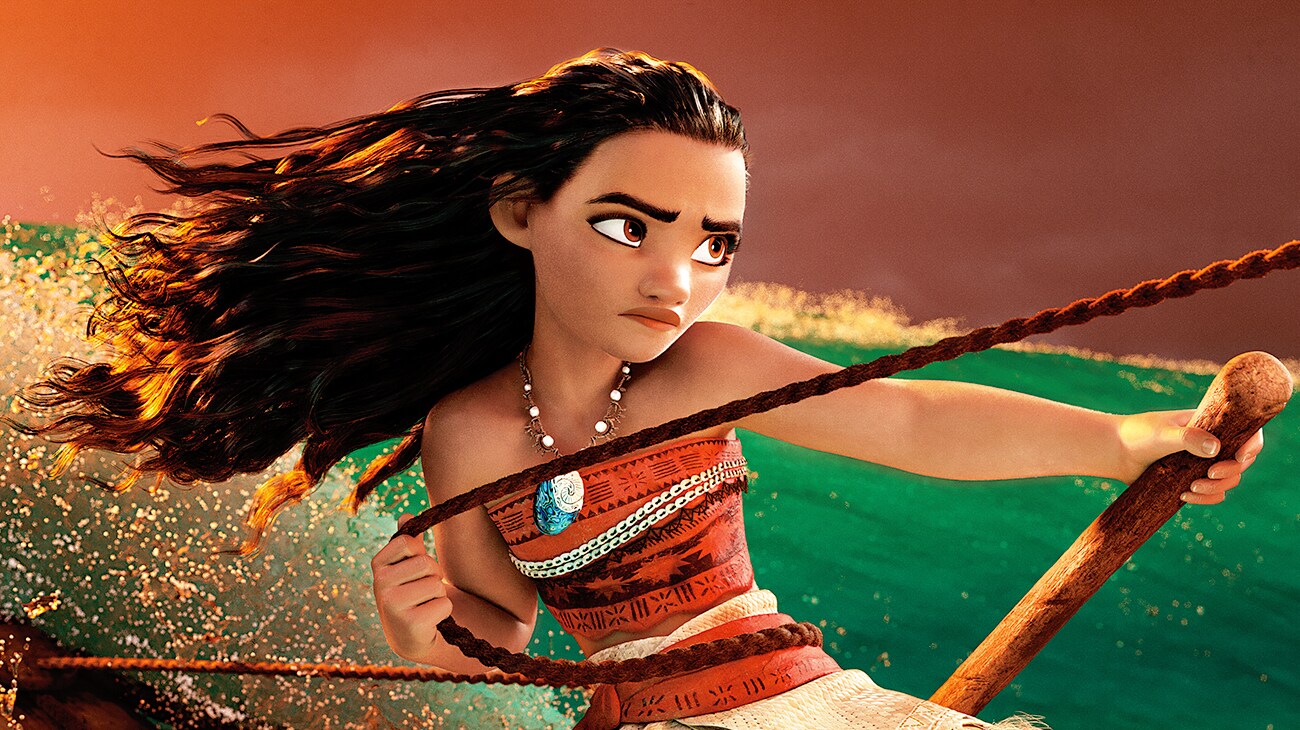 Moana, make way, make way! Moana combines all the best qualities of a strong Disney woman. She's brave, bold, outspoken, determined, loving, and kind. This female lead may very well be the strongest Disney princess. She works hard to achieve her dreams and sees them through to the end. Moana battles against the antiquated views of her tribe and gender stereotypes, fighting to become a wayfinder. She drives onward, despite her father's wishes, inspired by her Gramma Tala. As she journeys on, she shows us all that we can have doubts about ourselves, but find the strength to continue. She draws inspiration from her grandmother's spirit, letting family and love for her people be the driving force behind her adventure. Her sidekick is a literal demigod, and yet her inner power is stronger than even Maui himself. Moana shows us all how far we can go, inspiring us to look further beyond the horizon to who we truly are.
Who do you think are the strongest Disney women? Who did we leave out? Let us know in the comments below!