Superheroes symbolize global hope, justice, and righteousness for cultures, but one in particular always stands out: Spider-Man. People know how Spider-Man flings webs or swings through Marvel's New York without reading a Marvel comic or watching a superhero movie.
However, Spider-Man holds a universal appeal in the box-office and business world that no other character can match.
Spider-Man's Universal Appeal
Created by Stan Lee and Steve Ditko, Peter Parker made his first appearance as Spider-Man in the Amazing Fantasy #15 comic book in 1962.
Raised as an orphan by his Aunt May and Uncle Ben in New York City after his parents tragically died in a plane crash, Stan Lee and Steve Ditko had Parker deal with numerous real-life issues, such as the struggles of adolescence and financial burdens.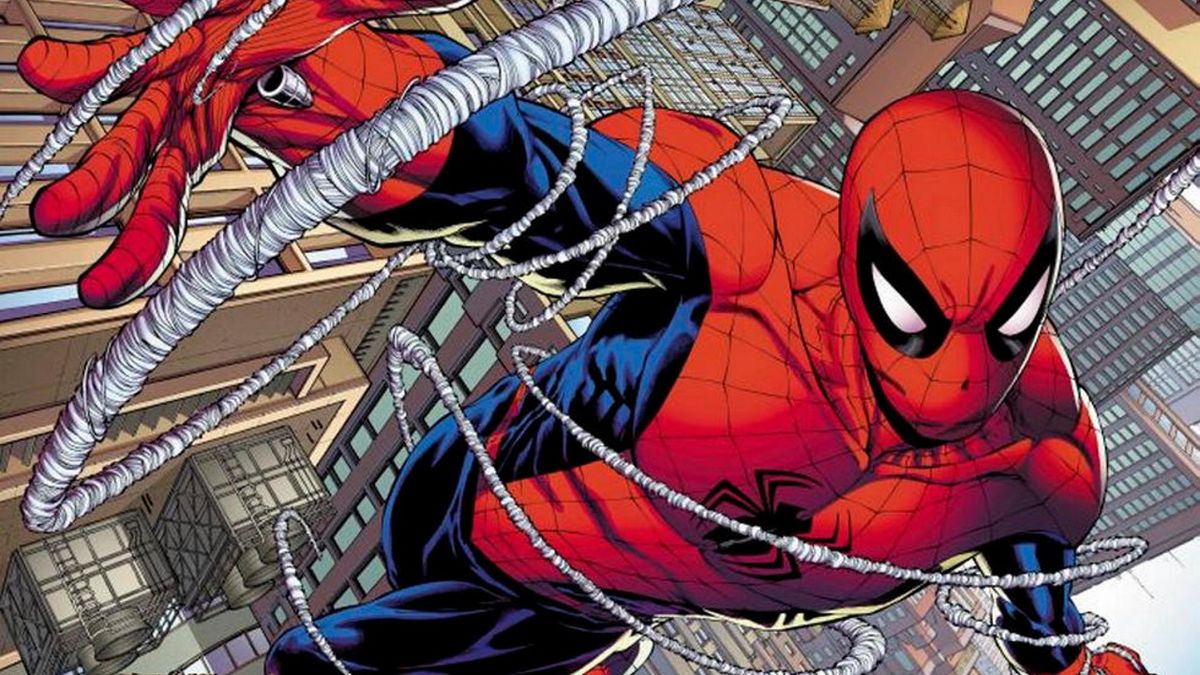 Soon enough, Spider-Man interacted with more Marvel characters than anyone previously. From Captain America to Daredevil and Hawkeye, Spider-Man has his share of hilarious quips with every Avenger.
The biggest Marvel fans will list Spider-Man around the top of their list, if not at number one. The web-slinging hero has a sense of realism to him — an unparalleled universal appeal. In the
words of Stan Lee himself
, "He's [Spider-Man] become the most famous. He's the one who's most like me – nothing ever turns out 100 percent OK; he's got a lot of problems, and he does things wrong, and I can relate to that."
Related: Copyright Termination Filed, Fate of Spider-Man and Doctor Strange Uncertain
One of Spider-Man's greatest characteristics is his relatability. No matter one's background or beliefs, everyone can relate to Peter Parker's struggles as a young adult attempting to find success in the Big Apple while juggling the responsibilities of family, work, and personal struggles.
Without his Spider-Man mask, Peter Parker is Peter Parker — an everyday person. He, too, shares in the struggles of the common man, and there's no way going around them (unless you're Harry Osborn). Parker is the perfect example of an average kid struggling to use his gifted talents for the right reason.
World's Favorite Superhero
A rare copy of Spider-Man's debut comic book recently sold for a record-breaking $3.6 million — making it the most expensive comic book ever sold. Think about it, old paper with comic book drawings of a fictitious character sold for over $3 million, indicating that the power of Spider-Man expands much further than just the pages of his comics.
A recent study by GAME discovered that Spider-Man is the world's favorite superhero. The friendly neighborhood Spider-Man, no matter if it's Tobey Maguire or Tom Holland under the mask, takes up 57% of the world's countries' vote on their favorite hero.
The study was based on Google analytics, and looking at the results, it's clear that the majority of the world finds a sense of favoritism or relatability to Spider-Man. Spider-Man is the superhero for many, whether it's because they love his superhuman strength or catchy quips to villains.
These results undoubtedly shape the way Sony, Disney, and Marvel go about treating Spider-Man in the Marvel Cinematic Universe. Spider-Man merchandise alone greatly outweighs box-office draws, and companies look to the webbed hero to drive sales.
Related: Score This AMAZING Stark Industries Freebie From Avengers Campus!
When it came time to designing Avengers Campus at Disney California Adventure Park in Anaheim, California, Walt Disney Imagineering chose Spider-Man as the focus of their flagship attraction.
People of all generations may not exactly know who Peter Parker might be, but when they see Spider-Man flying over Avengers Campus, repertoire explodes. The history of Spider-Man doesn't necessarily matter when guests see him on WEB SLINGERS: A Spider-Man Adventure. All that matters is flinging those classic webs with the hand movements everyone knows — much like the natural ability to swing an imaginary lightsaber before one even sees all of a Star Wars movie.
Spider-Man's Importance in the Marvel Cinematic Universe
Peter Parker's entry into the MCU kicked off with Captain America: Civil War (2016). Tom Holland's Spider-Man quickly stole the show in Spider-Man: Homecoming (2017), Avengers: Infinity War (2018), Avengers: Endgame (2019), Spider-Man: Far From Home (2019), and most recently Spider-Man: No Way Home (2021).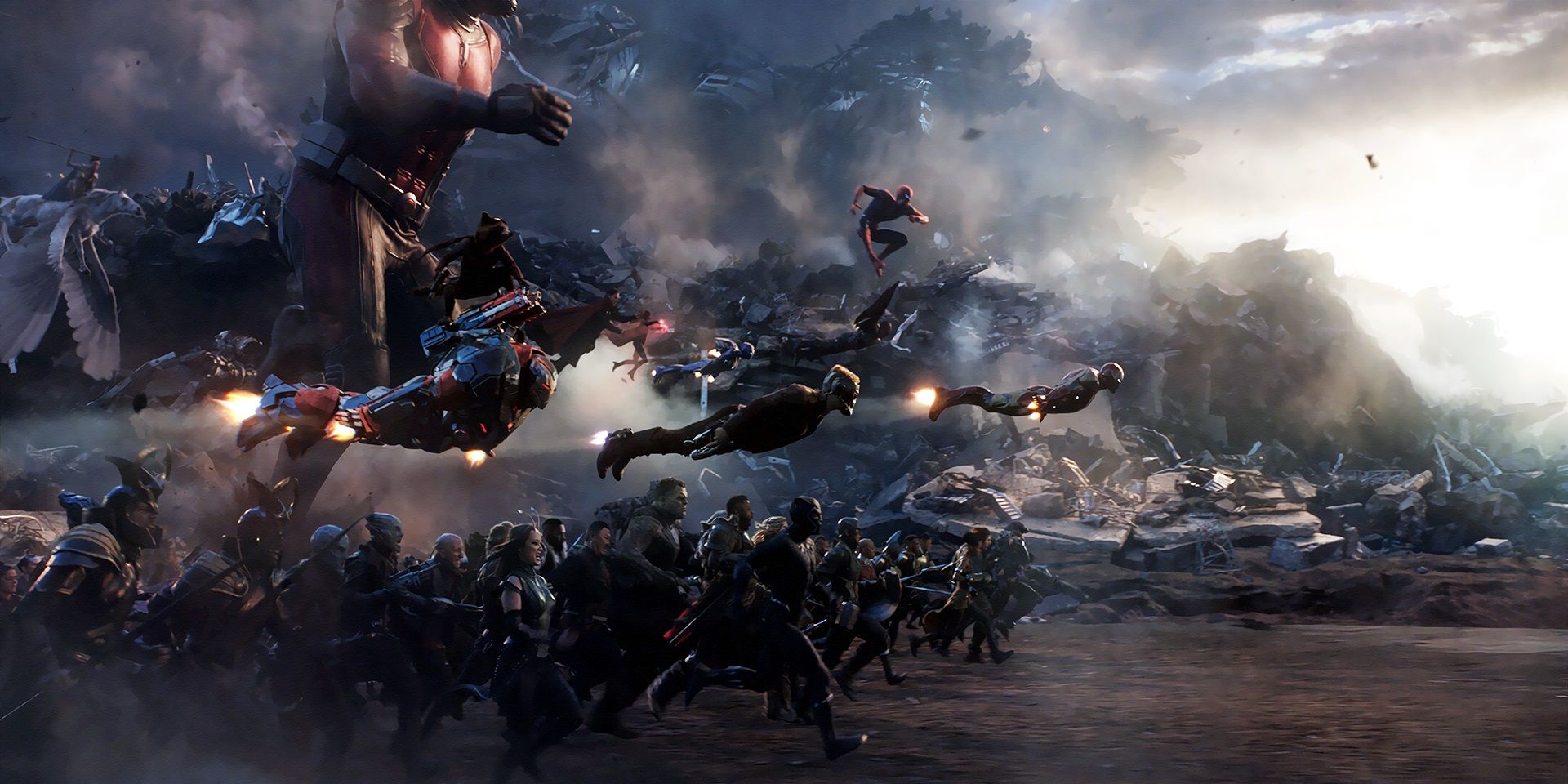 Related: Marvel Quietly Recasts Captain Marvel and Doctor Strange in New Project
Marvel as we know it is more than Iron Man (Robert Downey, Jr.), Captain America (Chris Evans), Thor (Chris Hemsworth), Doctor Strange (Benedict Cumberbatch), the Winter Soldier (Sebastian Stan), and Captain Marvel (Brie Larson).
Thanks to the events of Loki and Doctor Strange's tampering of the Multiverse for a Peter Parker favor, the Spider-Verse is changing the Marvel collection. Looking ahead of the MCU's Phase 4, Marvel is planning to expand their cutting-edge stories with that of the X-Men, Fantastic Four, and so much more. Peter Parker's touch will be seen years from now, and thanks to the clever design of Marvel head Kevin Feige, The Walt Disney Company, and Sony Pictures, future storytellers will still be inspired by Spider-Man in Marvel movies.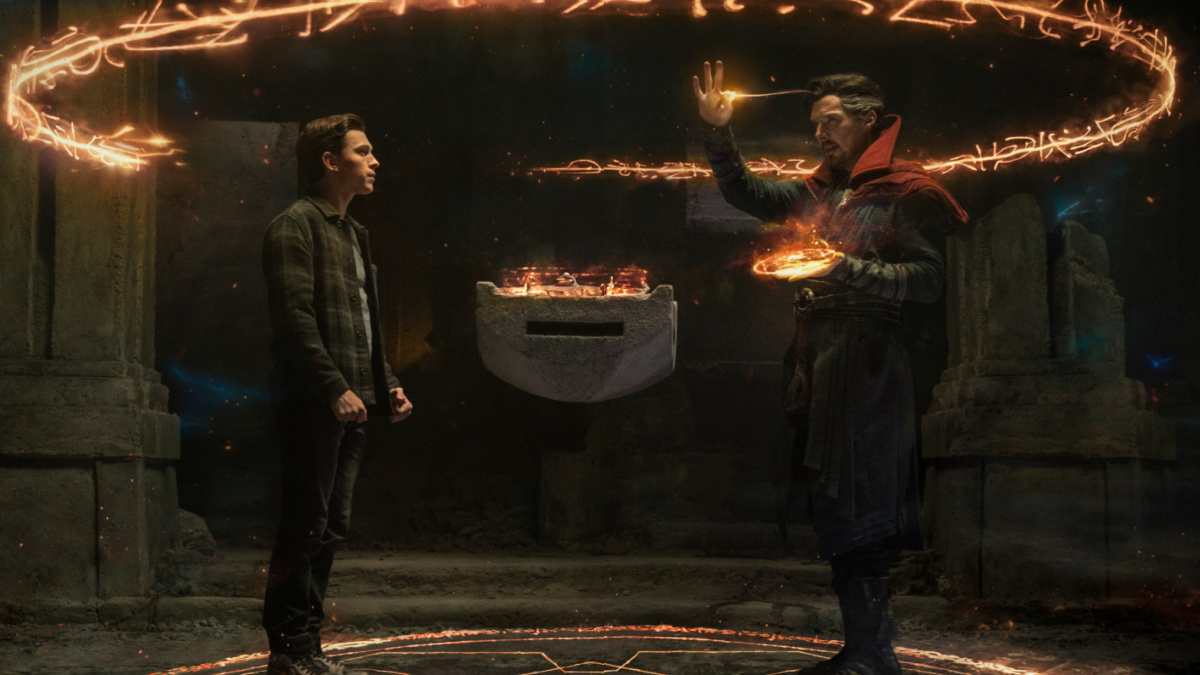 This December, Alfred Molina's Doctor Octopus, Green Goblin (Willem Dafoe), Electro (Jaime Foxx), Sandman (Thomas Haden Church), Vulture (Michael Keaton), and Lizard (Rhys Ifans) are coming together from the multiverse in Spider-Man: No Way Home.
With the possibility of Venom now joining this Marvel Universe (Earth-616) in Venom: Let There Be Carnage (2021), Tom Holland's Spider-Man will have had more of an effect on the MCU than Iron Man.
Related: Spider-Man Gets To Stay Home With Possible New Disney/Sony Deal
Though Tom Holland's contract between Sony and Disney ends with No Way Home, every Marvel fan hopes that the web-slinger will continue appearing in future Marvel movies.
Spider-Man will continue to inspire new generations of Marvel fans and undoubtedly hold his fame until the end of time, no matter what amazing adventures come his way.
Who's your favorite superhero? Let us know in the comments below!