Iron Man actor Robert Downey, Jr. is to thank for kicking off the Marvel Cinematic Universe and its unprecedented success in the box office and streaming world. Marvel is one of the biggest names in the industry thanks to the iconic Tony Stark character, but without Downey, Jr. under the mask, Marvel has to guide the popular character in a new light.
Related: RDJ Confirms Marvel Exit, "I've Done All I Could" With Iron Man
Jon Favreau (The Mandalorian) took a massive gamble with Marvel Studios when kicking off the MCU with Iron Man (2008). Still, the film was an instant superhero classic and, to this day, is the cornerstone of the Marvel Universe every Marvel fan today enjoys.
Tony Stark's climactic journey with Captain America (Chris Evans), Thor (Chris Hemsworth), Bruce Banner/Hulk (Mark Ruffalo), James Rhodey/War Machine (Don Cheadle), and Peter Parker/Spider-Man (Tom Holland) met an episodic end in Avengers: Endgame (2019).
However, Stark's future in the MCU isn't over yet.
How Tony Stark becomes Iron Man in the MCU
Tony Stark (Robert Downey, Jr.), the orphaned son of billionaire scientist, engineer, and businessman Howard Stark, inherited his family's fortune, as well as their fame. When fans meet the eccentric Stark in Iron Man, the 30-year-old billionaire industrialist finds himself at a crossroads when a weapons demonstration in Afghanistan goes wrong.
Stranded in the desert, Stark is kidnapped by a syndicate crime organization called the Ten Rings.
After explosions from his own missiles nearly killed him when ambushed by the Ten Rings, Tony Stark is given an artificial heart, the Arc Reactor. Stark creates a first-generation armored suit while imprisoned, escapes, and finds his way back to the United States.
Stark later realizes that his close friend and business partner Obadiah Stane (Jeff Bridges) ordered Stark to be kidnapped and killed in Afghanistan. In this wake, Tony Stark uses his Arc Reactor to power an improved Iron Man suit and defeats Stane in battle.
Iron Man grossed over $500 million globally, naturally spawning two sequels and eventually introducing the Avengers films, including the mega-popular Avengers: Infinity War (2018) movie that featured finger-snapping Thanos (Josh Brolin).
Donning his iron suits, Stark embraces his newfound fame and publicly admits that he is Iron Man at the end of Iron Man.
Starring in numerous end-credit Easter eggs throughout other Marvel movies and leading the Avenger Initiative in Avengers (2012), Stark slowly becomes a humanitarian superhero and acts as a father figure for Peter Parker/Spider-Man after the events of Captain America: Civil War (2016).
Iron Man's Strengths and Abilities in the MCU
Given Stark's enormous fortune, his array of powers physically, socially, politically, and economically are nearly endless.
Tony Stark did not possess innate powers like Captain Marvel (Brie Larson) and Black Panther (Chadwick Boseman), but rather used his Arc Reactor to charge the countless suits that gave him superhuman strength, agility, endurance, the ability to fly, and an array of weapons.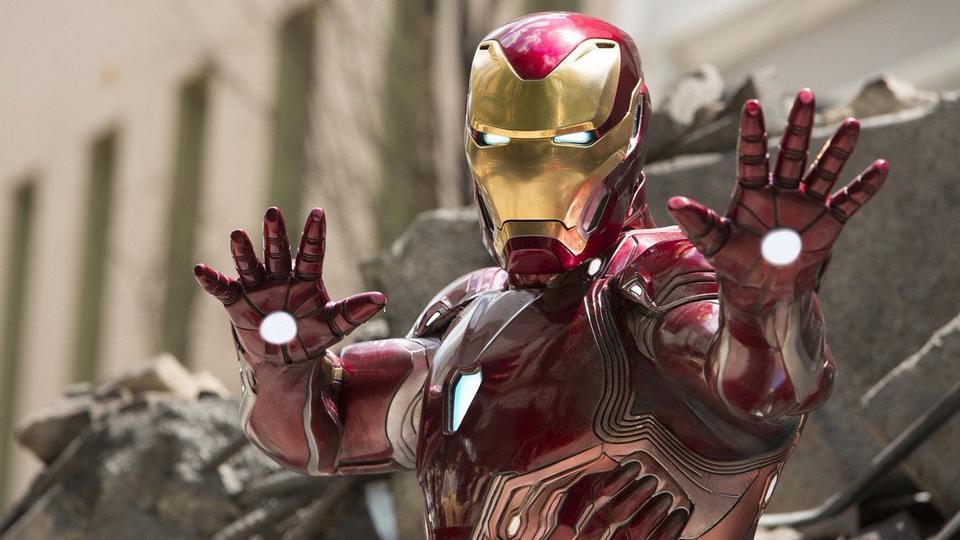 Powers
By Avengers: Endgame (2019), Stark's armored suits are so sophisticated that Marvel called them "Nano-tech suits," given their ability to form from thin air.
Given Tony Stark's intelligence, wealth, and adaptive combat skills, the Marvel superhero was the third person (Thor and Doctor Strange barely lasted longer) to stand his ground the longest against Infinity Gauntlet empowered Thanos, even given the Titan a cut on the cheek.
Related: RDJ Improvised One Line and Changed The MCU Forever
Stark unveils the "Mark 50" in Infinity War, an artificially intelligence-powered suit (F.R.I.D.A.Y.) that can reform itself as new armor or weapons while in combat.
Iron Man's powers include Self-Contained Life-Support System and Environmental Protection, Energy Conversion Power Recharge, Heads Up Display (HUD), Armor Summoning, Superhuman Durability, Advanced Combat Analysis, Repulsor and Unibeam blasts, and missile launchers.
Iron Man's Future in the MCU
Legendary actor Robert Downey, Jr. portrayed Tony Stark/Iron Man for 13 years, officially hanging up his armor after Avengers: Endgame.
While it's impossible to imagine anyone else being the face of Stark, Iron Man's legacy and influence in the current Phase 4 of the Marvel Cinematic Universe is far from over.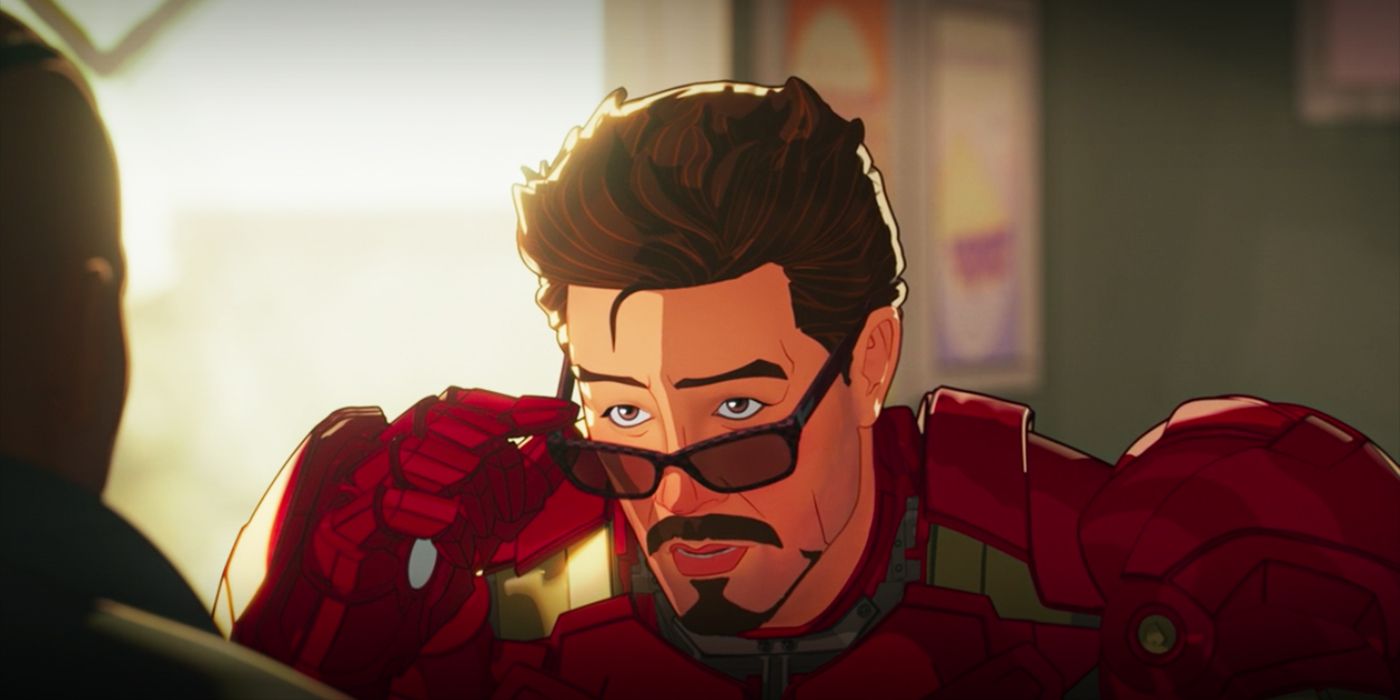 What If…?
Though Tony Stark sacrificed himself to defeat Thanos with the Infinity Gauntlet, Tony Stark/Iron Man helped kick off Marvel's What If…? streaming series on Disney+.
The animated Marvel series explores the Multiverse and its infinite realities of beloved Marvel characters. In episode three, voice actor Mick Wingert plays the eccentric billionaire as the episode explores the events between Iron Man 2 (2011) and Avengers.
Related: Marvel's Recast Black Widow May Make MCU Return Next Year
Not every Marvel fan was happy to hear Downey, Jr. wasn't returning to Marvel to voice Stark in the Disney+ series, but the showrunners were quick to explain that the series features variants of Marvel characters they knew. As a result, RDJ didn't need to voice Stark to continue Iron Man's journey.
Rather than Tony joining the Avengers initiative with Nick Fury (Samuel L. Jackson), Black Widow (voiced by Lake Bell) supposedly kills Iron Man after injecting him with a life-saving serum seen in Iron Man 2 (originally saving Stark from the Arc Reactor's "Road Rash").
What If…? jumps from various realities and alternate universes, giving an in-depth look at characters like Doctor Strange and T'Challa/Black Panther.
While it's unclear how Marvel boss Kevin Feige plans to use the Iron Man character in the future, seeing Stark this early in Phase 4 of the MCU is very promising.
Shang-Chi, Spider-Man, and More
Iron Man's touch is also seen in Shang-Chi and the Legend of the Ten Rings, Eternals, and Spider-Man: No Way Home, and that's unlikely the last we'll see of Robert Downey, Jr.'s Iron Man in the MCU.
Shang-Chi centers around the Ten Rings — the underground crime organization that kidnapped Tony Stark in Iron Man and the innate powers of the mystic, original ten rings that inspire the crime group.
In the first official teaser trailer of Tom Holland's upcoming Spider-Man: No Way Home Marvel movie, fans saw Peter Parker activate his Iron Spider suit from Avengers: Infinity War by simply crouching.
It seems as though the AI-powered suit received an upgrade, signaling Tony Stark's ongoing legacy in the MCU, as it'll protect Spider-Man from Alfred Molina's Doctor Octopus.
Related: The Secrets of Doctor Strange's Sanctum Sanctorum Revealed
Marvel's leading man Downey, Jr., maybe moving onto new projects, but his iconic character will forever inspire the future of the Marvel Cinematic Universe.
The upcoming Armor Wars and Secret Invasion series coming to Disney+ are primed to feature Iron Man references and even those who he helped get to where they are today.
Is Iron Man your favorite Marvel Character? Let us know in the comments below!