Recasts in the Marvel Cinematic Universe can be turbulent, especially when replacing a fan-favorite actor with a new face or voice. In the MCU, there have been two Hulks, two Thanos', and two James Rhodes/Don Cheadle. While every Marvel fan knows actor Don Cheadle replaced Terrence Howard as War Machine, not many know why.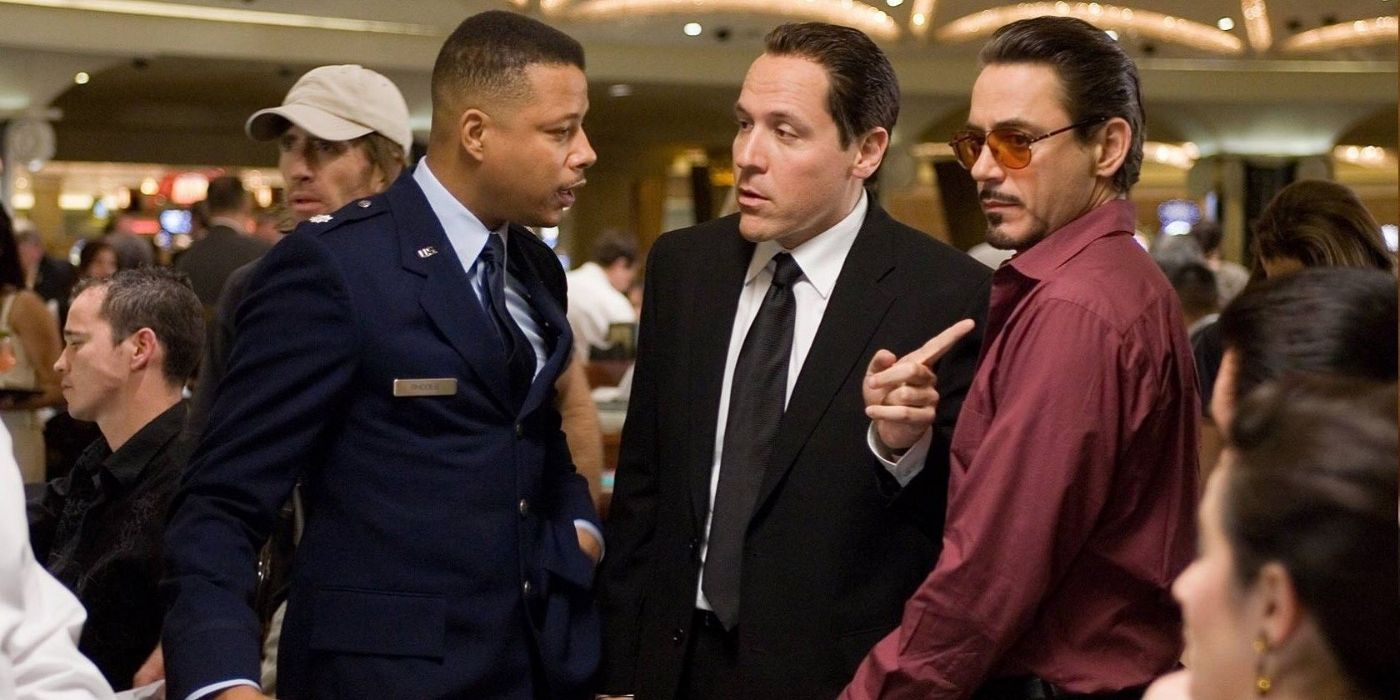 Marvel Studios was taking a massive gamble with director Jon Favreau's Iron Man (2008). At the time, actor Robert Downey, Jr. was a "has-been" actor from the 1980s and 1990s recovering from a failed career, and the MCU wasn't even in the general public's thoughts.
The risky first step in Marvel's box-office domination and what would become the most successful cinematic franchise in history grossed over $500 million globally, indicating that Favreau, Downey, and Marvel head Kevin Feige struck gold.
Marvel is known for its massive family of actors, a catalog spanning from screen legend Robert Redford (Captain America: The Winter Soldier) to comedian Awkwafina (Shang-Chi and the Legend of the Ten Rings). During the production of Iron Man, Academy Award nominee Terrence Howard (Hustle & Flow) was the big name for the studio — not RDJ.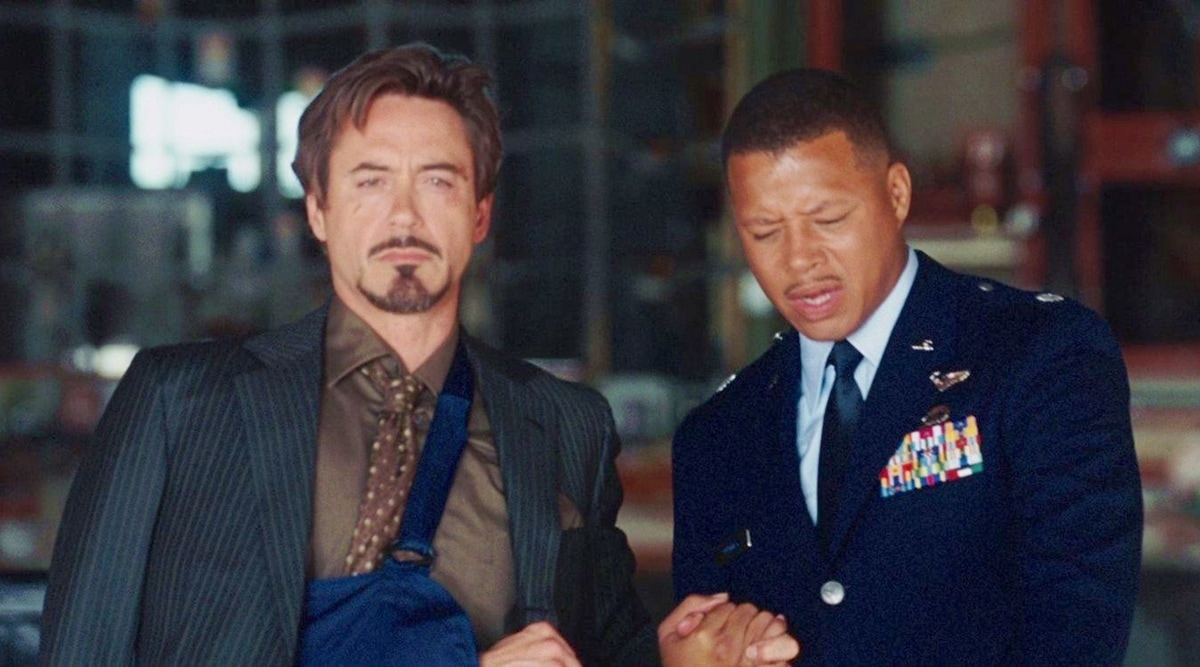 Related: Don Cheadle Confirms War Machine IS Returning to MCU
Howard reportedly received $3.5 to $5 million for playing Tony Stark's wingman James Rhodey. Robert Downey, Jr., on the other hand, surprisingly received only $500,000 for his role in the first film, according to reports.
At the time, Howard was being paid six times more than Downey, Jr. for Iron Man, even though he was a supporting actor.
It's insane to think that Downey, Jr. wasn't offered even a million dollars at the time. Flash forward a decade later and RDJ received a reported $1 million per minute on screen as Tony Stark/Iron Man in Tom Holland's Spider-Man: Homecoming (2017).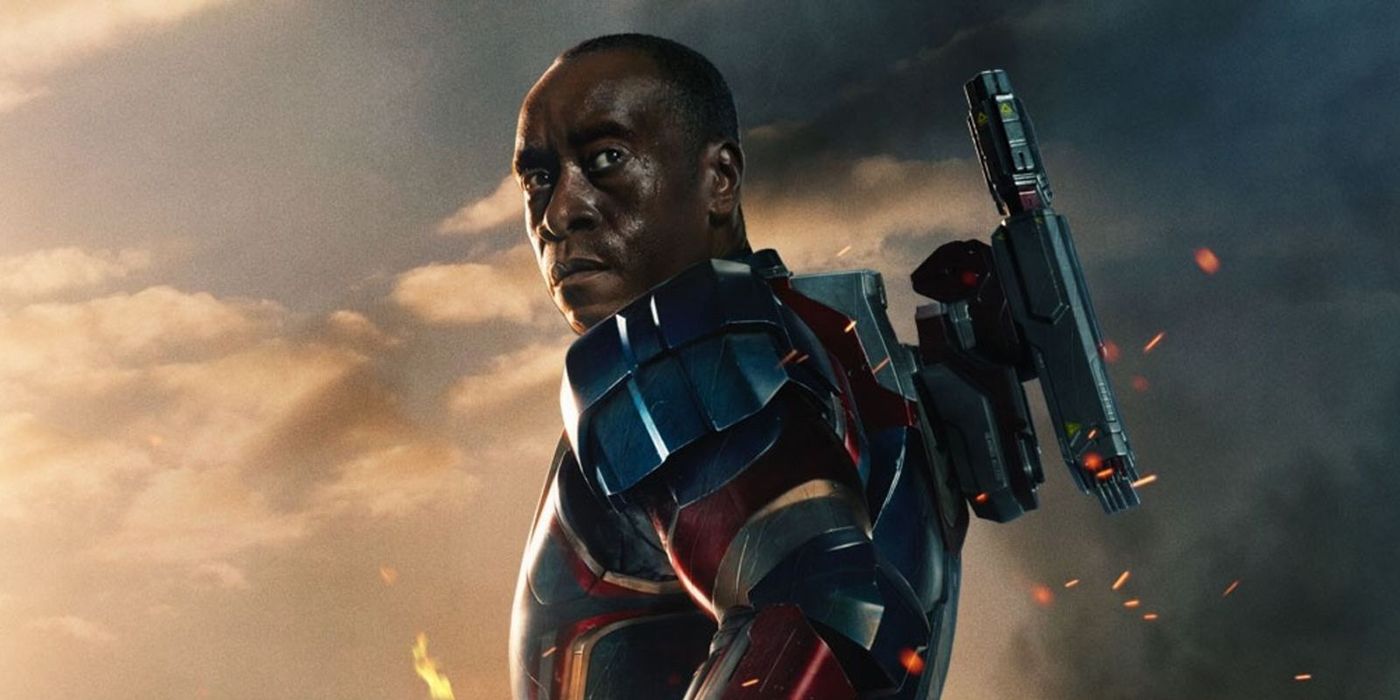 The Marvel family can have some turbulent moments regarding contracts, especially when fulfilling how much that actor will be paid. Confusing contractual language can oftentimes give studios complete control over an actor's salary and their future involvement with upcoming productions. Soon enough, money becomes more important than relationships, and things get tricky.
Iron Man was a massive success, causing the salary of its actors to supposedly increase for Marvel's Iron Man 2 (2011). Terrence Howard was hot off the press as an Oscar nominee the year before production for Iron Man began, but his price deflated under him when the movie's sequel came around.
Even though Iron Man kicked off a groundbreaking franchise and directors/executives received a much larger budget for sequels; not everyone got a pay raise. Robert Downey, Jr. saw a reported pay increase of around 2,000% ($10 million) for Iron Man 2.
Terrence Howard Jr.? His pay reportedly decreased to a rumored $1 million.
Related: There's a Tony Stark Cameo In the Latest Marvel Movie Trailer
Terrence Howard reportedly received far less than he originally expected to receive for returning to the Marvel Universe. According to early conversations with his agent and Marvel, Howard aimed to earn $8 million —  not $1 million.
A million dollars sounds pretty good to star in a Marvel movie (especially when the franchise was kicking off and everyone in Hollywood knew it). This price sounded great to actor Don Cheadle, who happily took the role of James Rhodey over from Terrence Howard for Iron Man 2.
After numerous conversations and disputes, Howard left Marvel over financial disagreements.
Cheadle, on the other hand, has reportedly earned over $40 million for his involvement in the MCU, which includes Captain America: Civil War (2016), Avengers: Infinity War (2018), and Avengers: Endgame (2019).
Cheadle even received an Emmy nomination for his role in The Falcon and the Winter Soldier, starring Anthony Mackie as Sam Wilson/Falcon and Sebastian Stan as Bucky Barnes/Winter Soldier.
Related: Marvel's Anthony Mackie Was Punched in the Jaw By Will Smith
It's impossible to imagine Robert Downey, Jr. without Don Cheadle by his side in Avengers: Age of Ultron and Civil War, as the actor embodied the character wonderfully.
Rumors suggest that The Mandalorian director Jon Favreau wasn't happy with Terrence Howard's performance in Iron Man. The actor's significant pay decrease signaled that Marvel didn't have much faith in Howard's involvement with the MCU.
Marvel supposedly cut down Howard's screen time in Iron Man, resulting in contractual arguments and the actor's eventual departure from the franchise.
All in all, Marvel is a business, and they have to do what they feel is best for box office revenue. Howard, in the end, is still a talented actor that would go on to lead the successful Empire TV series.
Don Cheadles' War Machine is confirmed to appear in the upcoming Armor Wars streaming series on Disney+, and the actor reassured every Marvel fan that his James Rhodey is returning to the MCU soon!
Did you know this about Marvel? Let us know in the comments below!