It's not every day that Marvel fans and DC fans read the same comic, but it has happened in the past. In a recent wake of news — including delays of numerous Marvel Cinematic Universe movies — Marvel has revealed that a new Spider-Man and Batman crossover comic nearly took place, but a hilarious faux "cease and desist" order stopped the two heroes from sharing the page.
Related: Marvel Star Admits to Screaming Match With 'Eternals' Director
Peter Parker and Bruce Wayne joined together in a Multiverse mashup of Marvel Comics and DC Comics in "DC vs. Marvel" and "Spider-Man and Batman", but the two universes haven't collided since after the JLA/Avengers comic crossover between the Avengers and the Justice League.
Spider-Man is the world's most famous superhero, and Batman is one of the most recognizable caped crusaders to date. Marvel almost paired the two together once again in the pages of the recent "The Amazing Spider-Man #600″ comics, but a "legal" note from Marvel editors stopped the crossover.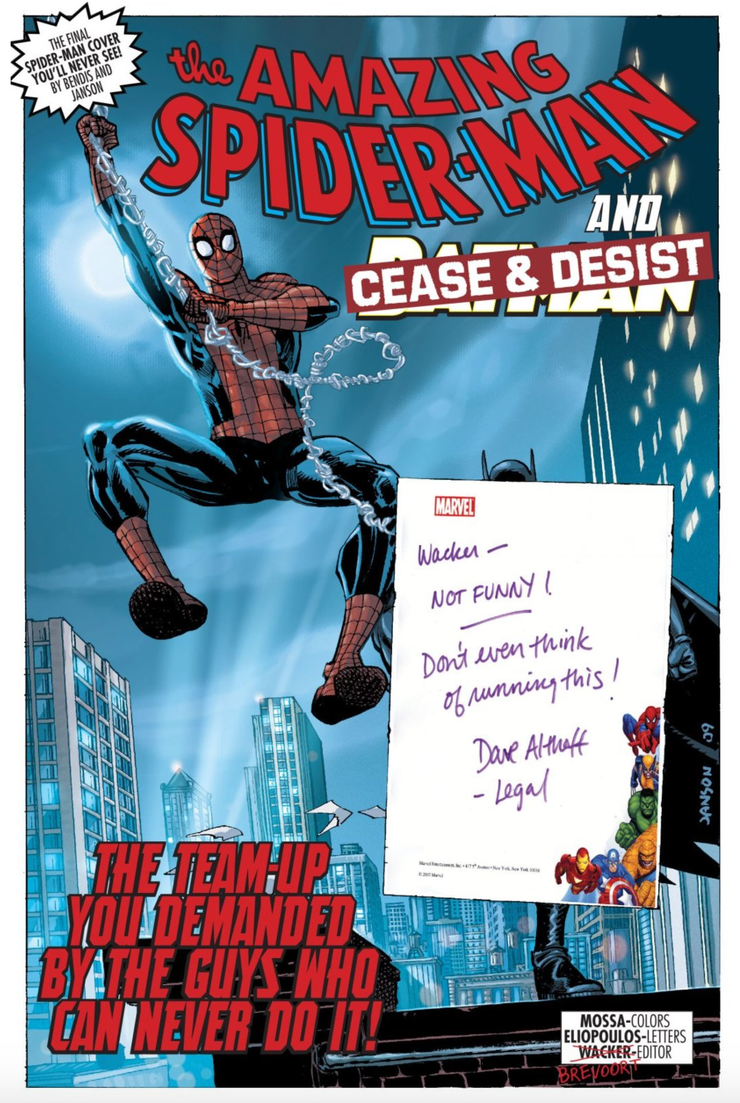 The mock comic cover of "The Amazing Spider-Man" hilariously covers Batman with a Marvel editor's note threatening that they do not "even think of running this!" in purple ink. On top of that, Batman's name in the title is covered by a "CEASE & DESIST" notice from supposed lawyers, suggesting some Marvel artists got a little carried away with their creativity.
Related: Gal Gadot "Shaking Like a Tree" After Confronting "Threatening" Joss Whedon
Recent partnerships between DC and Marvel have been tumultuous, hence an absence of an actual crossover between the Avenger and the Dark Knight. Especially with both forces contending at the box office, it's nearly pretty unlikely we'll see a crossover over of any sort between Marvel and DC characters.
Marvel/DC Live-Action Crossover
While Marvel poked fun at Batman with their hilarious cover, it makes fans wonder if a live-action encounter between Peter Parker and Bruce Wayne could take place?
The Marvel Universe is becoming much more than Marvel Characters/Earth's Mightiest Heroes like Star-Lord/Peter Quill (Chris Pratt), Black Panther (Chadwick Boseman), Captain America (Chris Evans), Thor (Chris Hemsworth), Doctor Strange (Benedict Cumberbatch), the Winter Soldier (Sebastian Stan), Hawkeye (Jeremy Renner), and Captain Marvel (Brie Larson).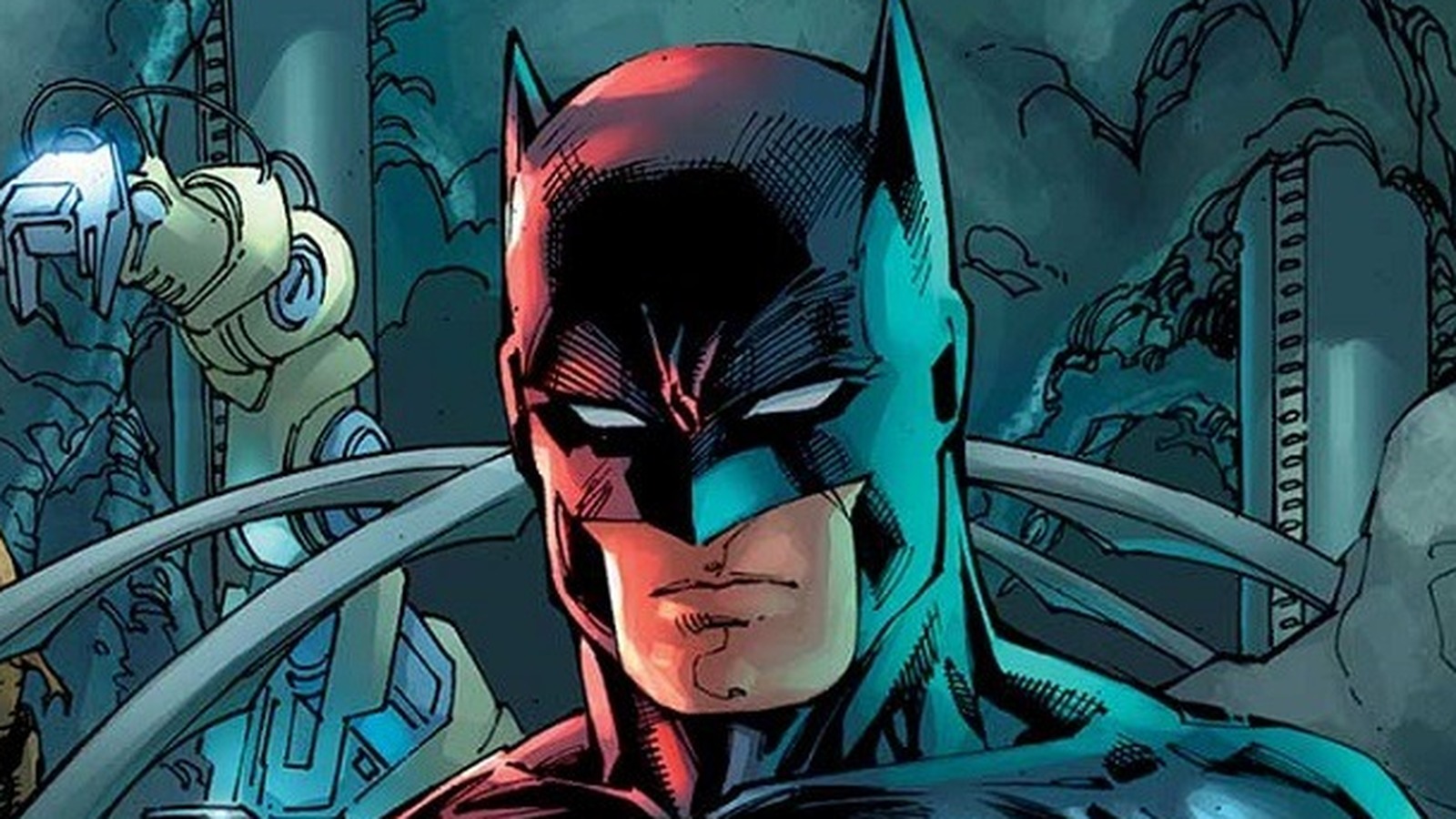 Related: 'Spider-Man' Actor Appearing in 'Doctor Strange 2,' According to Google
The DC Extended Universe is exploding with possibilities after Warner Bros. released a teaser trailer of The Flash (2022), starring Ezra Miller as the titular hero as he encounters Michael Keaton's Batman — the original blockbuster Batman — in an alternate universe and brings along variants of himself.
While it's unlikely that Marvel and DC will strike a historic deal to have their characters share the screen in an Avengers: Infinity War (2018) or Avengers: Endgame (2019) fashion, every Marvel fan and DC fan hope the Marvel collection and DC's familiar characters can come together for an epic showdown in the future.
Do you want a live-action Spider-Man and Batman crossover? Let us know in the comments below!