The Star Wars universe exploded with The Mandalorian, an award-winning streaming series from the genius mind of Jon Favreau (Iron Man). Expanding the Star Wars saga was a new character Cara Dune (Gina Carano). Following controversial Tweets and tumultuous times, Lucasfilm parted ways with the actress and canceled her spinoff Rangers of the Republic series.
However, Lucasfilm President Kathleen Kennedy stated that Carano's touch will still be felt in the upcoming season of The Mandalorian.
Related: Kathleen Kennedy Signals Return of Sequel Trilogy Characters
Traversing new adventures within the Skywalker saga was Din Djarin (Pedro Pascal), Greef Karga (Carl Weathers), Moff Gideon (Giancarlo Esposito), bounty hunter Boba Fett (Temura Morrison), and the Republic ranger Cara Dune (Gina Carano).
Though Lucasfilm parted ways with MMA fighter Carano and the actress has taken on new acting ventures, Lucasfilm's Kathleen Kennedy recently revealed with Empire that Gina Carano's influence over future Star Wars projects is not over:
#StarWars' RANGERS OF THE NEW REPUBLIC, which was set to follow Gina Carano's #CaraDune, "will figure into future episodes" of #TheMandalorian, reveals producer Kathleen Kennedy!
#StarWars' RANGERS OF THE NEW REPUBLIC, which was set to follow Gina Carano's #CaraDune, "will figure into future episodes" of #TheMandalorian, reveals producer Kathleen Kennedy! Full quote: https://t.co/hKqAxi5mQD pic.twitter.com/8qVsGgaARx

— Star Wars – The Direct (@StarWars_Direct) November 25, 2021
Related: You Can Unlock A Secret "Chewbacca Mode" on Millennium Falcon
Star Wars: Rangers of the New Republic was an upcoming spinoff streaming series coming to Disney+, showcasing the new adventures of Carano's Cara Dune character inspired by the events of The Mandalorian.
However, in May 2021, Lucasfilm announced that the series was no more following the departing of ways with Gina Carano. Following controversial social media posts sharing her political views, The Mandalorian star faced heavy criticism and swift backlash from many. By the end of 2020, Lucasfilm let go of The Mandalorian actress and later scrapped her Star Wars spinoff series.
Related: 'Rise of Skywalker' Stole a Major 'Star Wars Rebels' Plot Point
While Lucasfilm reportedly did not develop any scripts or concept art for the limited series, every Star Wars fan was ready for more adventures inspired by the original trilogy.
Let's face it, anything coming from the era of iconic characters like Princess Leia Organa (Carrie Fisher), Luke Skywalker (Mark Hamill), Han Solo (Harrison Ford), Boba Fett (Jeremy Bulloch/Temura Morrison), Chewbacca (Peter Mayhew), and Jabba the Hutt from the Star Wars galaxy is an enjoyable watch for many Star Wars fans. Though we wouldn't see these characters, their influence would be very present.
Related: Cara Dune Action Figure Jump in Price After Hasbro Halts Production
Nonetheless, Lucasfilm felt that it would be best to depart from Carano following a string of controversial tweets. Actor Pedro Pascal and The Mandalorian showrunner reportedly fought for the mixed martial artist to stay on the series, but their efforts proved futile.
Moving forward, however, it's clear that some aspects from Rangers of the Republic will find their way into The Mandalorian season three. Perhaps this will be the chance to explain Carano's absence from The Mandalorian, explaining that her duties are taking her to new locations in the galaxy, or something along these lines.
More on Upcoming Star Wars projects
the legacy of George Lucas lives on as fans get a deeper look into what happened after the events of Order 66 and the rise of the Empire with Obi-Wan Kenobi (2022).
Related: Video: SNEAK PEEK of Galactic Starcruiser and Lightsaber Training!
This Skywalker saga epic is a six-episode, limited series, a bridge between the prequels and the original trilogy.
Seeing the return of Hayden Christensen to Hollywood as Anakin Skywalker/Darth Vader will be like nothing else, as many Star Wars fans have been waiting for this day for nearly two decades.
Related: Disneyland Announces Standby Queue for Rise of the Resistance
Here's an official synopsis of the series:
The story begins 10 years after the dramatic events of 'Star Wars: Revenge of the Sith' where Kenobi faced his greatest defeat: the downfall and corruption of his best friend and Jedi apprentice, Anakin Skywalker, turned evil Sith Lord Darth Vader.
Every Star Wars fan is thrilled to see McGregor and Christensen reunite as their iconic Star Wars characters once again and eagerly await more news surrounding the series.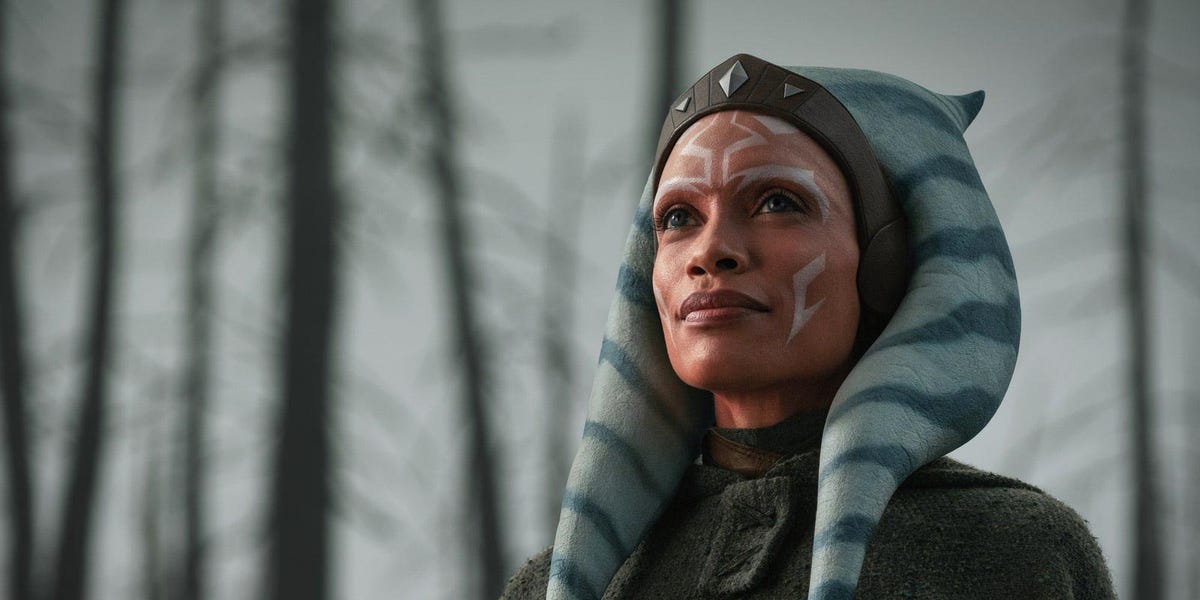 Related: Did Patty Jenkins Just Leak a Major 'Rogue Squadron' Cameo?
Perhaps fans will catch another glimpse of clone troopers or The Clone Wars with Jedi Knight Ahsoka Tano during flashback sequences in the series. Or perchance hear whispers of the Millenium Falcon as time progresses in the Star Wars universe.
2022 is the year of Star Wars, as the upcoming Andor and Ahsoka series is exciting for fans day after day. Getting a different look into the original trilogy, Andor features the upbringings of Rebellion hero Cassian Andor (Diego Luna) before the events of Rogue One: A Star Wars Story (2016).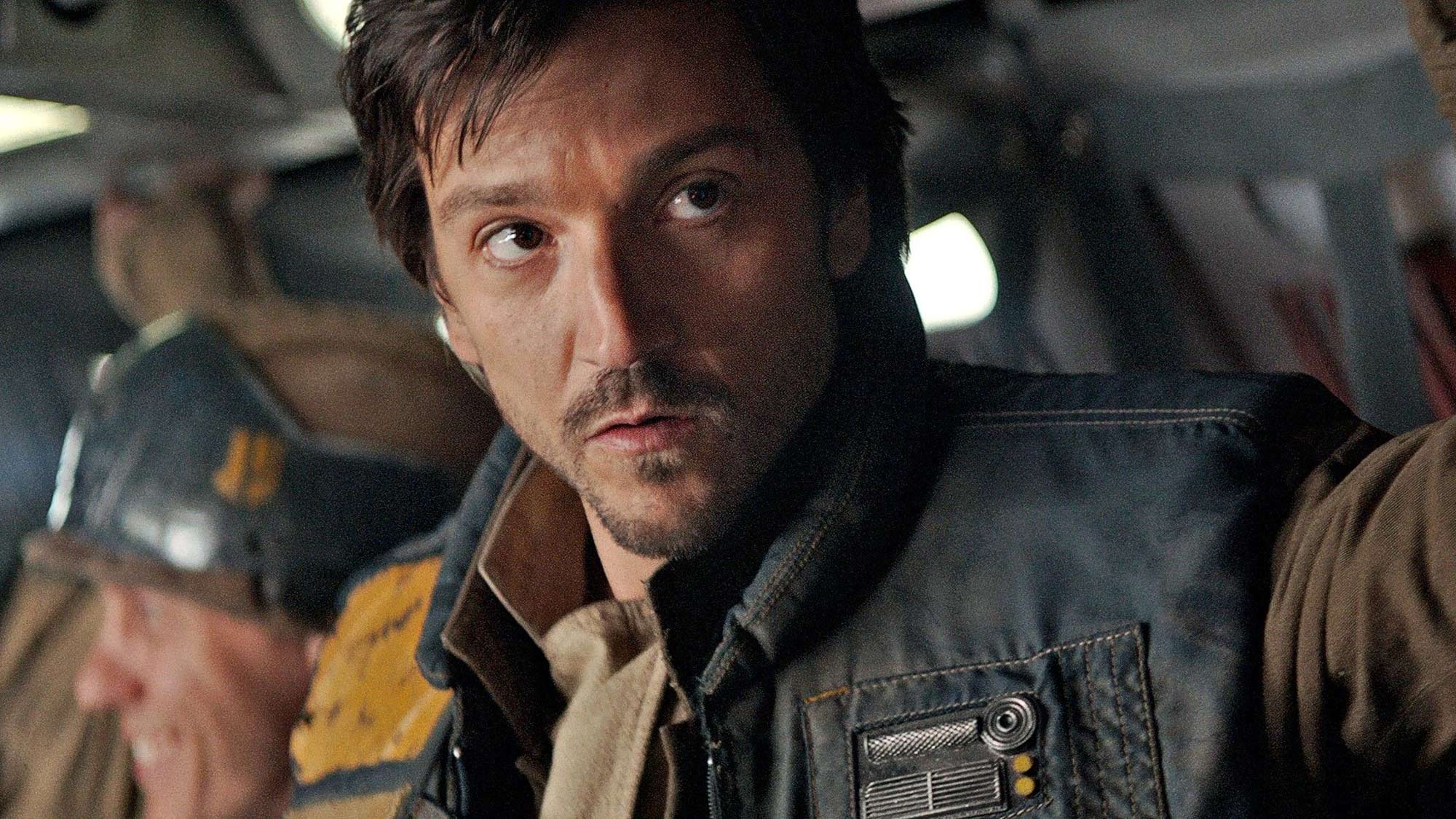 There are numerous opportunities for a new Star Wars story. From streaming series or even feature films, it's clear that Lucasfilm has new ideas for the heroes and villains of the galaxy far, far away.
Do you want to see Gina Carano return to Star Wars? Let us know in the comments below!