Undoubtedly one of the best characters from the Star Wars sequel trilogy, Kylo Ren (Adam Driver), became the new face of the Star Wars universe in so many ways. While the character's adventure with the Force was short-lived, actor Adam Driver recently shared his thoughts on returning.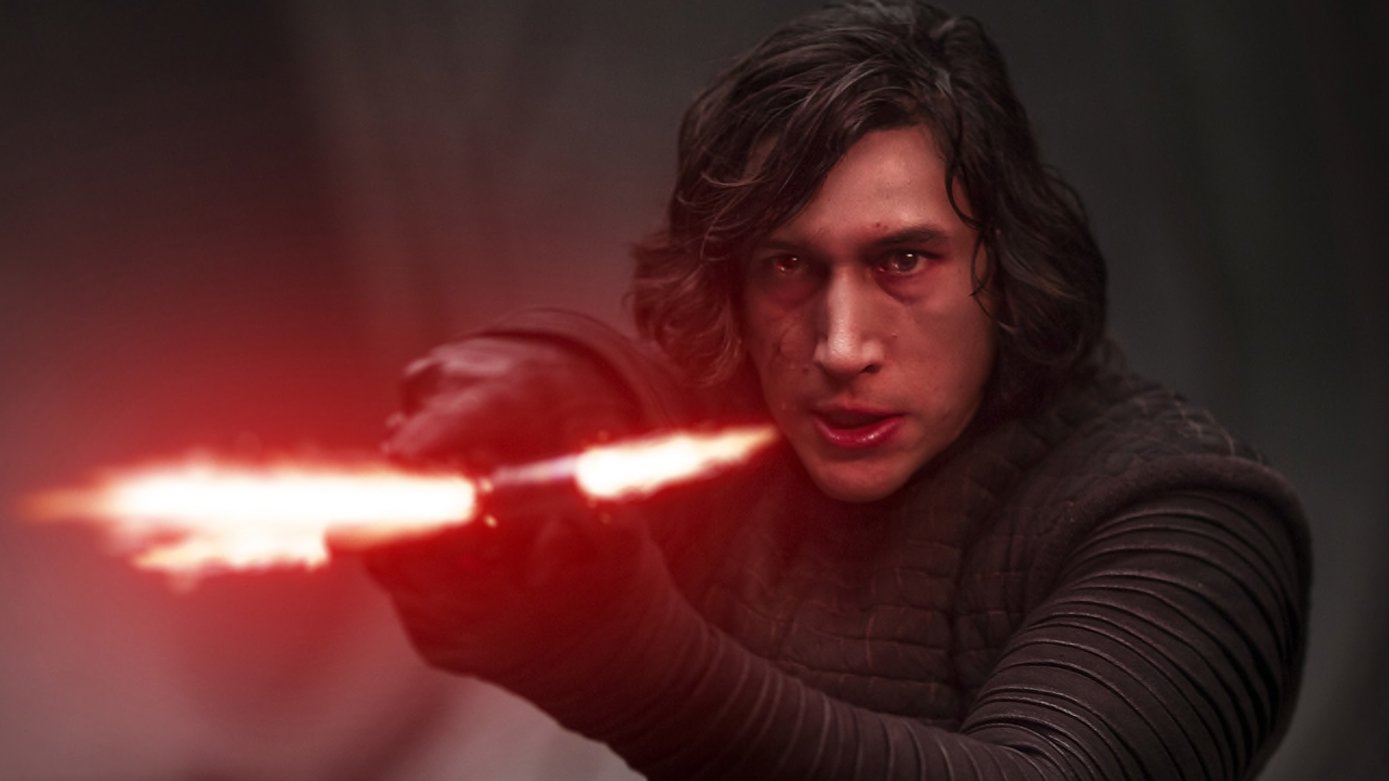 Related: You Can Unlock A Secret "Chewbacca Mode" on Millennium Falcon
Despite the controversial "Reylo" moment in Star Wars: Episode IX – The Rise of the Skywalker (2019), Empire villain Kylo Ren (Adam Driver) was well received by every Star Wars fan. The sequel trilogy was decisive at best, creating a toxic divide between Star Wars fans, but Driver's Kylo Ren was something everyone could enjoy.
While the actor has gone on to score Oscar nominations and work with the biggest names in Hollywood (much like Harrison Ford, his fictional father), Adam Driver recently stated that he's "open" to returning to the Star Wars saga:
"No, I'm totally not against it. For me, it's a filmmaker's medium, so my only thing is working with great filmmakers. Whatever the size … it's never been interesting to me, to an extent. There's interesting things about working on both. I always just follow people I'd be interested in working with, and whether I'd be right for the part — things like that. No, definitely not averse."
Related: Disneyland Announces Standby Queue for Rise of the Resistance
Adam Driver confirmed to UNILAD that, given the right circumstances, he would be willing to wield a lightsaber again.
One gripe many fans had with the sequel trilogy was that Kylo Ren never had enough time to honestly explain his motives for turning to the dark side of the Force, as well as understanding his redemption arc in The Rise of Skywalker.
Related: 'Star Wars' Leak Reportedly Confirms Live-Action Debut of 'Clone Wars' Favorite
At the last second, Kylo Ren redeems himself as Ben Solo but, shortly later, gives his life to revive Rey (Daisy Ridley) after defeating Emporer Palpatine.
Related: New 'Star Wars' Show Connects Han Solo With Popular Bounty Hunter
The future of George Lucas and his space opera is bright, with The Mandalorian season three, The Book of Boba Fett (2021), Ahsoka (2022), Andor (2022), and Obi-Wan Kenobi (2022) on the way.
Adam Driver has the opportunity to explore the early life of Ben Solo and his fall into Kylo Ren, something that a majority of fans would enjoy seeing.
More about Obi-Wan Kenobi
Though the series is not featuring iconic characters like Princess Leia Organa (Carrie Fisher), Luke Skywalker (Mark Hamill), Han Solo (Harrison Ford), Boba Fett (Jeremy Bulloch/Temura Morrison), Chewbacca (Peter Mayhew), and Jabba the Hutt from the Star Wars galaxy, the legacy of George Lucas lives on as fans get a deeper look into what happened after the events of Order 66 and the rise of the Empire.
Related: Cara Dune Action Figure Jump in Price After Hasbro Halts Production
This Skywalker saga epic is a six-episode, limited series, a bridge between the prequels and the original trilogy.
Seeing the return of Hayden Christensen to Hollywood as Anakin Skywalker/Darth Vader will be like nothing else, as many Star Wars fans have been waiting for this day for nearly two decades.
Related: Video: SNEAK PEEK of Galactic Starcruiser and Lightsaber Training!
Here's an official synopsis of the series:
The story begins 10 years after the dramatic events of 'Star Wars: Revenge of the Sith' where Kenobi faced his greatest defeat: the downfall and corruption of his best friend and Jedi apprentice, Anakin Skywalker, turned evil Sith Lord Darth Vader.

Credit: Lucasfilm

Related: Did Patty Jenkins Just Leak a Major 'Rogue Squadron' Cameo?
Perhaps fans will catch another glimpse of clone troopers or The Clone Wars with Jedi Knight Ahsoka Tano during flashback sequences in the series. Or perchance hear whispers of the Millenium Falcon as time progresses in the Star Wars universe.