One The Mandalorian director, Bryce Dallas Howard, is working with Disney to create a female-led Flight of the Navigator reboot that's coming to Disney+.
Related: "Flight of the Navigator" remake to be produced by Jim Henson Company outside of Disney
The Walt Disney Company had a string of "classics" in the 1980s, and much of the beloved films from this period are still scene in pop culture today. While not every movie stood out like Mary Poppins (1964), movies like Flight of the Navigator (1986) became cult classics.
Bryce Dallas Howard, actress-turned-director and daughter of Hollywood legend Ron Howard, is best known for her work in Jurassic World (2015), The Help (2011), and most recently a director for The Mandalorian.
Breaking into the Star Wars scene in The Mandalorian's Season 1, Episode 4, "Chapter 4: Sanctuary," Dallas surprised every Star Wars fan with her unique approach to a galaxy far, far away. Dallas again blew away fans with her work on Season 2 of The Mandalorian, taking the adventures of Pedro Pascal's Din Djarin and showrunner Jon Favreau to a new level.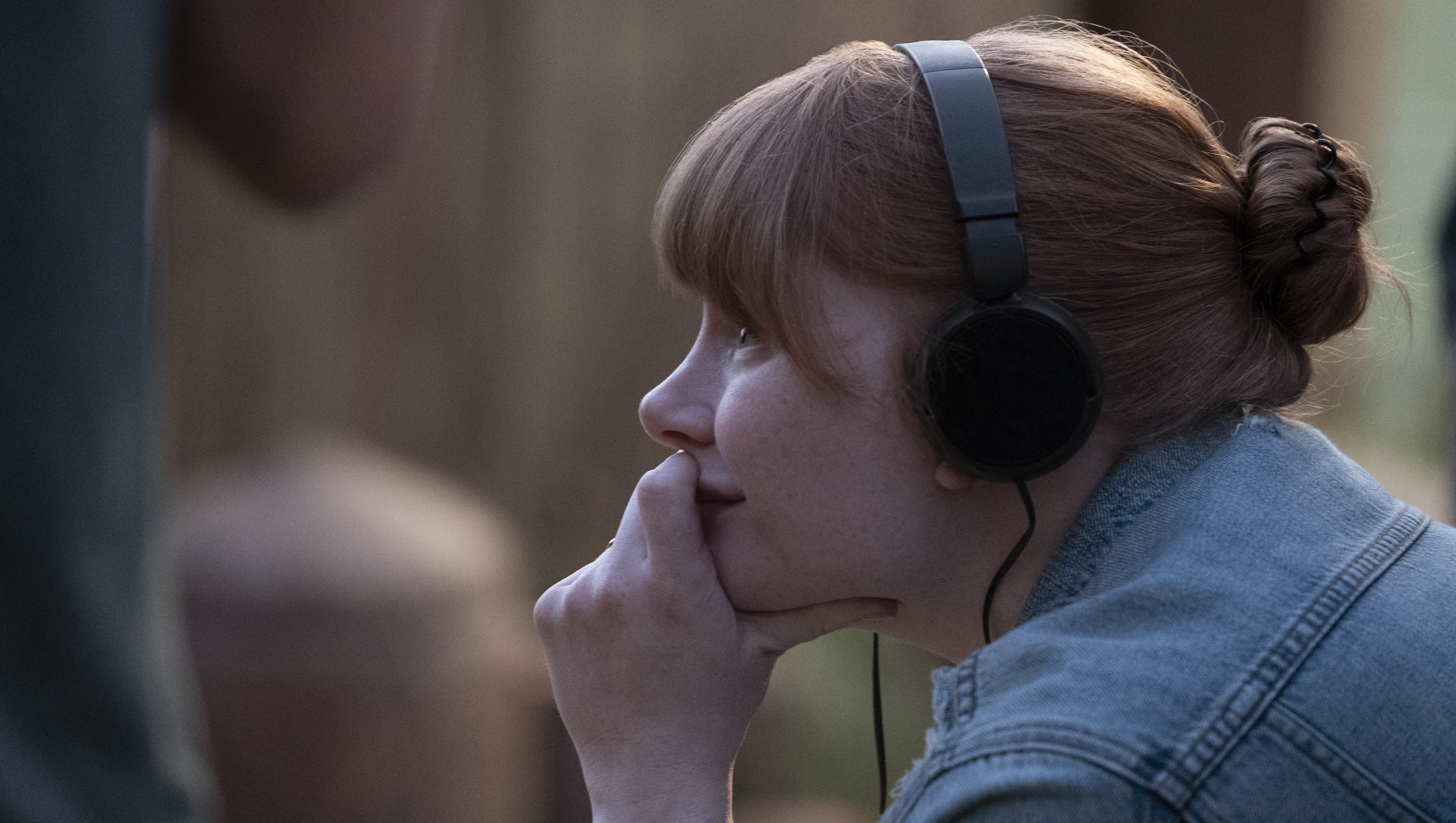 Related: What To Watch On Disney+: The Ultimate 80s Movies Watchlist
The Emmy Award-winning series featured the talent of Pedro Pascal (Din Djarin), Gina Carano (Cara Dune), Katee Sackhoff (Bo-Katan), Giancarlo Esposito (Moff Gideon), and Ming-Na Wen (Fennec Shand) in the Star Wars universe.
After the actress and director proved she has a big future with Star Wars, Disney is giving Howard the reigns to direct and produce a reboot of Flight of the Navigator for Disney+.
According to Deadline:
Disney Studios is developing a reimagining of its 1986 sci-fi live action feature Flight of the Navigator with a female lead, a project that Bryce Dallas Howard is attached to direct and produce for Disney+.
Related: 10 Incredible Cult Classics Available on Disney Plus
Flight of the Navigator stars Joey Cramer (Runaway), Veronica Cartwright (The Witches of Eastwick), Matt Alder (North Shore), and Sarah Jessica Parker (Hocus Pocus). Putting Parker and Adler on the scene, Flight of the Navigator was a sleeper hit at the box office, but featured the voice of Paul Reubens (Pee-Wee's Big Adventure), as Max, the onboard Artificial Intelligence guiding the Navigator through space with Joey Cramer's character David Freeman in the captain's seat.
Here's an official synopsis of the 1986 film:
Disney's 1986 Flight of the Navigator combines a strong ensemble cast and classic '80s soundtrack with dazzling special effects for a high-flying sci-fi adventure. While searching for his little brother in the woods, Even more mystifying is that David hasn't aged, nor can he account for the time lapse. Meanwhile, NASA officials stumble upon a futuristic spacecraft and are determined to assess what David knows about it by locking him in a top-secret lab for scanning and testing. His only chance of escape is in the spacecraft manned by Max, a wisecracking robot.

Credit: Lucasfilm
Bryce Dallas Howard is directing an episode of the upcoming The Book of Boba Fett and starring alongside Marvel alum Chriss Pratt in Jurassic World: Dominion (2022).
A Flight of the Navigator reboot follows after numerous announcements of "classic" Disney" movies being remade for Disney+, including Swiss Family Robinson (1960) and Peter Pan (1953).
Are you excited about this reboot? Let us know in the comments below!