Tom Holland is one of the most popular actors in the world right now, known globally for his portrayal of Marvel's Spider-Man/Peter Parker. The young actor made a breakthrough in Spider-Man: Homecoming (2017) and is leading the new age of Marvel movies, but we would be willing to bet he won't get another Spider-Man movie after this year's Spider-Man: No Way Home (2021).
The friendly neighborhood Spider-Man is one of the most beloved characters in the Marvel Comics universe and Marvel Cinematic Universe (MCU). With multiple actors having played the iconic character (the most recently, of course, Tom Holland), Spider-Man films are one of Marvel's go-to franchises for box office revenue and a global audience.
Spider-Man is arguably the most popular super hero in history. Despite what people may say about Batman or Superman being more recognizable, the sheer scope of Spider-Man merchandise sold each year is unbeatable by any other Marvel or DC heroes combined.
In 2014, Spider-Man's global retail sales were a reported $1.3 billion annually. That estimate predated Tom Holland's two solo films, as well as Avengers: Endgame (2019). On top of that, it was double that of any other super hero's global retail sales.
That number has increased exponentially, especially with the highly anticipated Spider-Man: No Way Home debuting in theaters on December 17, 2021.
Sony/Disney's Spider-Man Deal
While Spider-Man has a massive influence over Marvel comics post Avengers: Endgame (2019), Tom Holland's run as Spider-Man is coming to a close.
No Way Home (2021) marks the sixth and film in Sony and Disney's contract stipulating Spider-Man's existence and influence over the MCU. In the first Sony/Disney deal in 2015, both companies agreed that Spider-Man would star in five Marvel films, all produced by Marvel Studios President Kevin Feige.
Sony would produce and distribute the movies but keep 95% of box office earnings. In comparison, Marvel could only earn 5% of box office revenue but receive full merchandising profits and have the chance to use and market the famous web-slinger like never before.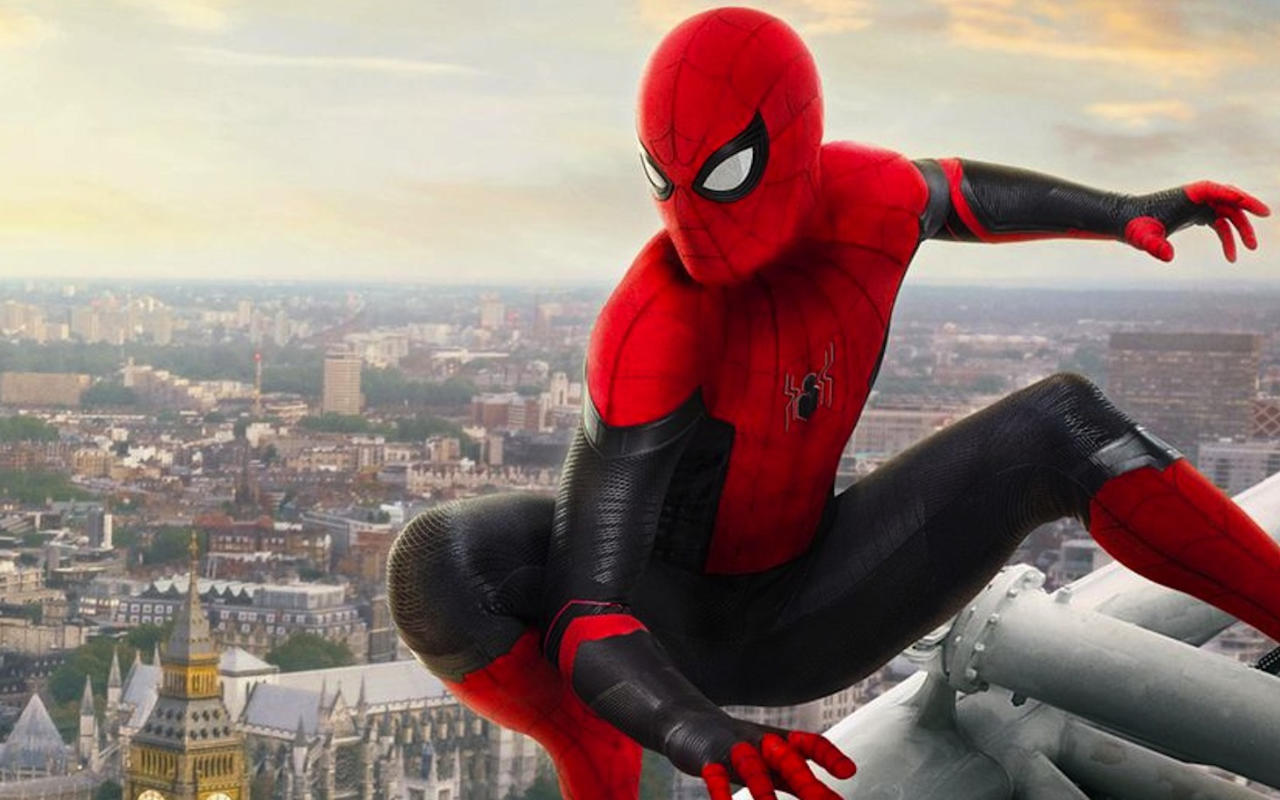 The first deal covered five films. Tom Holland's Spider-Man swung into the MCU in Captain America: Civil War (2016) and made a breakthrough in some of Marvel's biggest blockbusters: Spider-Man: Homecoming (2017), Avengers: Infinity War (2018), Avengers: Endgame (2019), and Spider-Man: Far From Home (2019).
Tom Holland was personally signed up for two more Marvel movies, but Sony and Disney unexpectedly called it quit in 2019. Reportedly asking for a larger box office take, Disney requested that their 5% box office earnings expand into a 50/50 deal. Sony backed out of their contract, and we nearly lost Spider-Man altogether.
Sony/Disney created a new contract, stipulating one more Spider-Man film and a mystery Marvel movie starring Tom Holland. After that, no more Spider-Man in the MCU.
It doesn't make sense, right? Why would Marvel and Sony call it quits on the most profitable super hero in history? While Iron Man is often considered the Marvel Cinematic Universe leader, there wouldn't be an expanded Marvel Universe and beyond without Spider-Man.
Peter Parker lit a fuse that exploded Marvel and Sony's audiences and doubled ticket sales for new movies. However, while Sony can keep hundreds of millions in box office revenue, Marvel and Disney make billions in merchandising. So, perhaps Sony is tired of this deal?
Marvel has confirmed that Spider-Man: No Way Home (2021) will be the final film in Tom Holland's Spider-Man trilogy, but the young actor is set to star in one more Marvel movie after that.
Whether this is a fifth Avengers movie or perhaps a role in a solo Marvel movie, like Doctor Strange in the Multiverse of Madness (2022), Spider-Man is primed to shake up the MCU like never before.
Spider-Man and the future of Marvel
Related: Is Green Goblin Returning to Spider-Man Universe? Report Says Yes
As we've seen in Marvel's Loki on Disney+, the Marvel Universe is ever-expanding. It will undoubtedly showcase/tease the existence of the multiverse by the end of the series, as WandaVision heavily sampled it and Spider-Man: No Way Home is featuring Jamie Foxx's Electro from Andrew Garfield's The Amazing Spider-Man 2 (2014) and Alfred Molina's Doctor Octopus from Tobey Maguire's Spider-Man 2 (2004), who are obviously from other universes.
Though Tom Holland has stated that the previous live-action Spider-Man actors, Tobey Maguire and Andrew Garfield, won't appear in his new Spider-Man movie, numerous reports are suggesting that the Sinister Six, featuring the Green Goblin and Doctor Octopus, will make a debut in No Way Home that will undoubtedly require the assistance of all three Spider-Men, so we can't know for sure if they will show up, particularly after Maguire was seen at a costume fitting.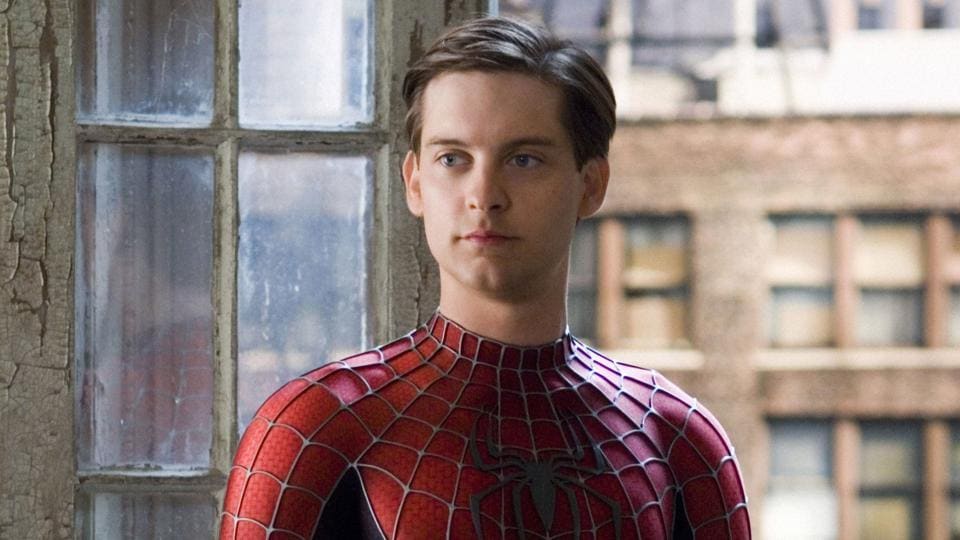 Related: Google Says Tobey Maguire, Andrew Garfield, Ryan Reynolds in Doctor Strange 2
Sony promised a Spider-Man 4 in Tobey Maguire's Spidey universe, but the plan fell through after the critical failures of Spider-Man 3 (2007). However, Maguire being featured in No Way Home would suffice this broken promise and help wrap up his character's story.
Although the Multiverse is being introduced in Marvel's Loki, it is likely to also be explored later this year in the newest Spider-Man installment. Doctor Strange (Benedict Cumberbatch) will appear in Spider-Man: No Way Home (2021) and undoubtedly use the Time Stone to deal with whatever universe issues are present in this new Spider-Man film.
More on Spider-Man's History with Sony and Mavel
In the late 1990s, Marvel sold the film and merchandising rights to Spider-Man to Sony while the super hero company was battling bankruptcy. Spider-Man was the favored hero in Sony's eye then and still is today.
While the company has produced Tom Hardy's Venom (2018) and Venom: Let There Be Carnage (scheduled for a September 24, 2021 release in theaters) outside of Marvel's Head Kevin Feige, and apart from the Marvel Cinematic Universe, Sony wouldn't be able to do the same with Tom Holland's Spider-Man.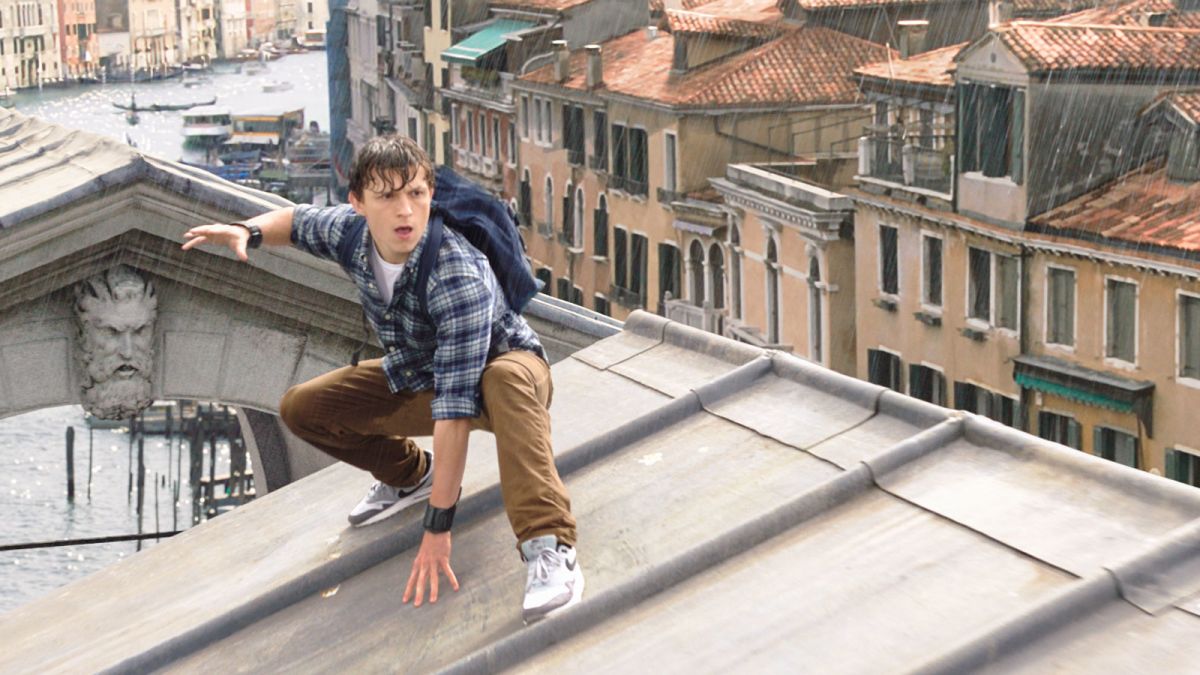 Related: Disney Guests Freak as Spider-Man Flies Through Air at Avengers Campus
His character is too connected with that of Doctor Strange and Ant-Man, as the Avengers movies interlinked their stories, and now they piggyback off one another storywise, more so in Marvel's Phase Four than ever before.
More than Captain America, Black Panther, or Captain Marvel, Spider-Man continually introduces new heroes, villains, and storylines that propelled the ever-expanding future of Marvel.
Do you think Marvel and Sony will allow Spider-Man to be in more movies? Let us know in the comments below!