With the untitled Spider-Man 3 film's production starting production later this week in New York, many fans have been itching to know if the long-awaited 'Spider-Verse' will be present in the new Marvel film.
After the original director of Doctor Strange in the Multiverse of Madness left the production, Marvel talked with the director of the three original Spider-Man trilogies, Sam Raimi.
Related: Spider-Man Trilogy Director Sam Raimi in Talks to Direct Doctor Strange Sequel
The internet exploded with fans assuming that the Spider-Verse would have to occur if the director of Tobey Maguire's Spider-Man would take the helm of the first MCU movie that tackles the Multiverse. Those speculations were Deadpool, X-Men, and the Fantastic Four all entering Disney/Marvel Studios' MCU timeline.
However, no other topic of Spider-Man rumors has been more prevalent and possible than Tobey Maguire, Andrew Garfield, and Tom Holland starring in the upcoming Spider-Man 3 film.
Related: Doctor Strange Confirmed to Appear in 'Spider-Man 3' Movie
Though this idea was always an "if only" rumor," it's becoming more possible with Jamie Foxx being added to the Spider-Man 3 film.
In a now-deleted post, actor Jamie Foxx shared that he will be reprising Electro, but won't have a blue look like in The Amazing Spider-Man 2.
On top of that, The Hollywood Reporter confirmed that Doctor Strange, played by Benedict Cumberbatch, will appear in Spider-Man 3.
While it's not certain if Strange will have a cameo or major role in the film, it's curious that the Sorcerer Supreme would appear in a film that features a villain from a different universe. On top of that, Spider-Man 3 is set to release months before Doctor Strange in the Multiverse of Madness.
Related: Doctor Strange Confirmed to Appear in 'Spider-Man 3' Movie
The two films are speculated to be incredibly connected. The only logical way to connect the two would be through the use of the Multi-Verse- time rifts that open portals to various dimensions and universes.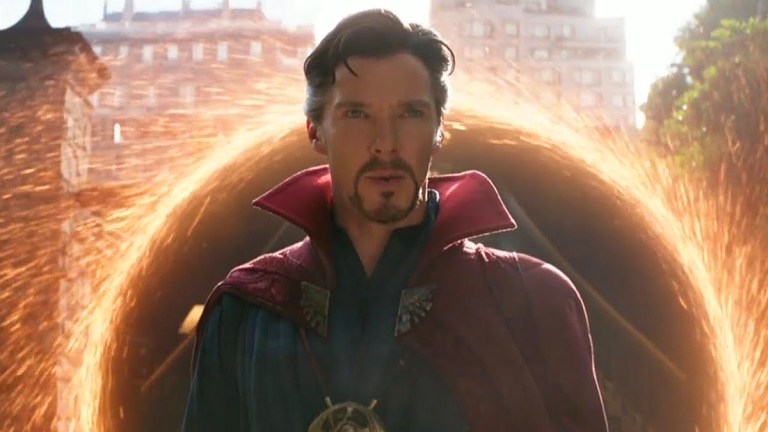 Steven Strange is one busy man, as he's also set to appear in the upcoming Disney+ series Wandavision, set to release later this year.
With all of this Multi-Verse craziness, it would still be a Hail Mary attempt to bring together Tom Holland, Andrew Garfield, and Tobey Maguire for one movie, but Disney and Sony have ways of making anything happen these days.
It would be hilarious to see Doctor Strange open the Multi-Verse to bring Tobey Maguire and Andrew Garfield in to help Tom Holland fight Jamie Foxx's Electro, or possibly Tom Hardy's Venom?
Though these are all rumors, they're becoming more popular and prevalent than ever before due to Doctor Strange being added to Spider-Man 3. 
Do you think the 'Spider-Verse' will appear in 'Spider-Man 3'? Let us know in the comments below!