Marvel's hit streaming series WandaVision on Disney+ has taken its viewers for a wild ride. Expanding the Marvel Cinematic Universe like never before, each WandaVision episode aids in furthering Marvel's Phase 4 with new characters and possibly introducing the Multiverse. Despite its short, nine-episode run, the series has cemented itself as a "classic sitcom" and will further Marvel's efforts in introducing new characters.
While Paul Bettany's Vision and Elizabeth Olsen's Scarlet Witch / Wanda Maximoff continue to surprise viewers, many wonder who exactly is Monica Rambeau? Is the character from Marvel Comics? Is she the next Captain Marvel?
It's easy to get confused with all of the madness present in the series, so we've created a complete guide to Monica Rambeau in WandaVision.
MCU Origins for Monica Rambeau
Monica Rambeau first appeared in the Marvel Comics in The Amazing Spider-Man Annual #16 (October 1982). Created by Roger Stern and John Romita Jr., the character was introduced as the second Captain Marvel after gaining superpowers after being hit with extradimensional energy produced by an energy disruptor weapon. Rambeau later takes the name Spectrum and becomes the first black female superhero who joins the Avengers.
Who is Monica Rambeau in the MCU?
In the Marvel Cinematic Universe, Monica Rambeau is the daughter of the late Maria Rambeau, United States Air Force Pilot and founder of S.W.O.R.D. First appearing in Captain Marvel (2019), Monica becomes close friends with Carol Danvers before her unprecedented transformation into Captain Marvel. Monica and Danvers continue their friendship despite Carol's amnesia and six-year disappearance.
The young Avenger rekindles her friendship with Monica, but the two share a bitter farewell at Captain Marvel's end.  Monica Rambeau reappears in the MCU in WandaVision as an adult who's grieving her mother's loss to cancer and rejoining S.W.O.R.D. after the "Blip" from Avengers: Infinity War and Endgame.
Which actresses have played Monica Rambeau?
Two actresses have played the Monica Rambeau character. In Captain Marvel, actress Akira Akbar (We Can Be Heroes, This Is Us) portrays the younger Monica. At the same time, Teyonah Parris (If Beale Street Could Talk, Mad Men) takes the mantle of an adult Monica in WandaVision and reportedly Captain Marvel 2.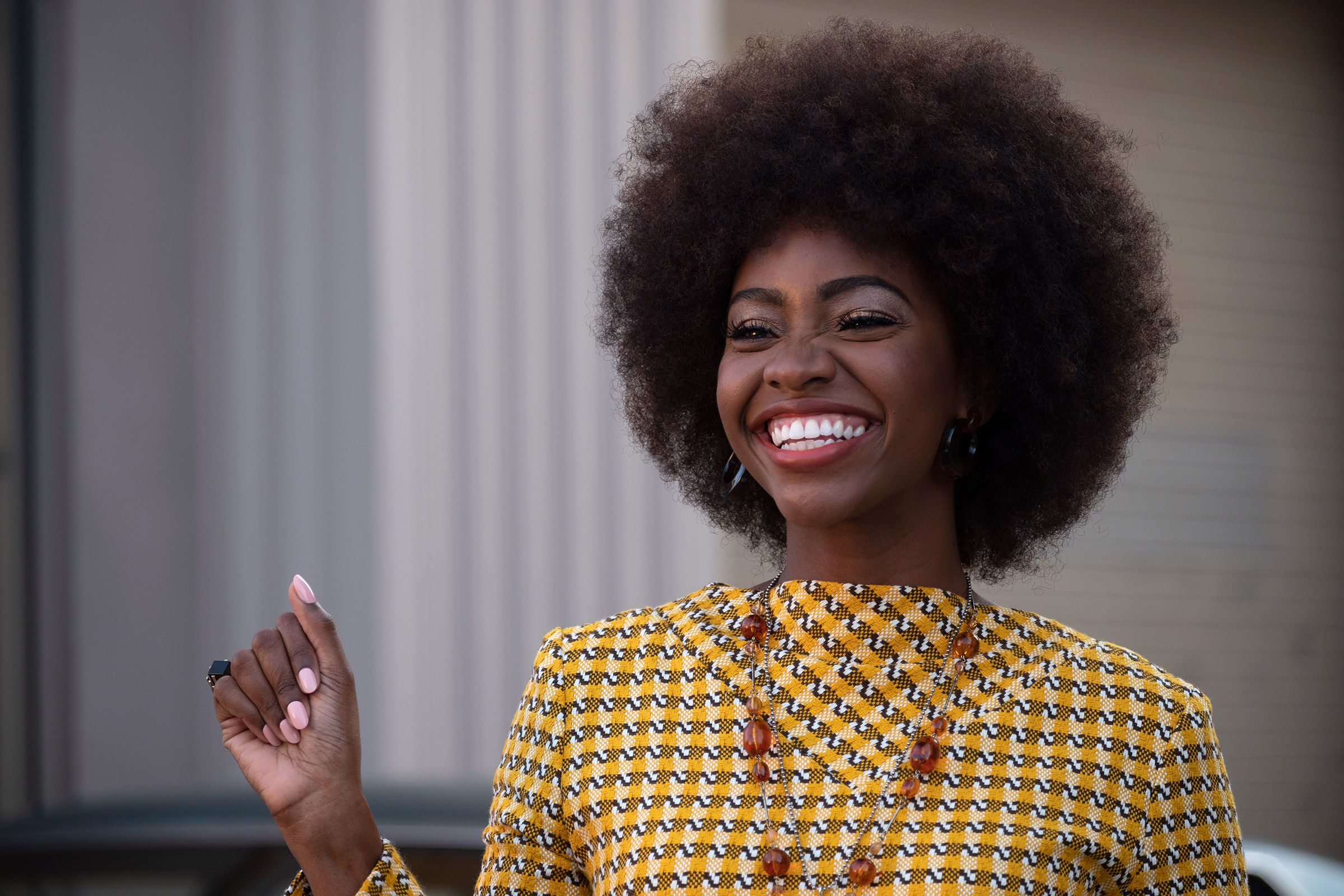 Related: Hardcore MCU Fan Provides Chronological Viewing Order by Individual Scenes
Timeline for Monica Rambeau
Where have you seen Monica Rambeau before WandaVision?
Her character in the Marvel Cinematic Universe differs completely from her comic book origins, but we're beginning to see signs of her powers in each new WandaVision episode. In the MCU, Monica first appears in Captain Marvel (2019) as Maria Rambeau's young daughter. Born in the late 1980s, she came to consider her mother's friend, Carol Danvers (Brie Larson), as a close relative while she and Monica's mother served in the United States Space.
The two quickly become best friends as Danvers did not get along with her biological family and spent much of her time with the Rambeau's. Monica eventually refers to her as "Auntie Carol," while Carol Danvers calls her "Lieutenant Trouble."
Monica began collecting various items connected to Carol Danvers' life and treasured them after learning of Danvers's reported death in a plane crash. Believing that her friend survived and would one day return, Monica refuses to move on and keeps Danvers' memorabilia. Six years later, Danvers returns with substantial powers and amnesia but convinces Maria Rambeau to join her mission to save Skrull refugees from Kree forces.
Completing their mission, Maria Rambeau is reunited with her daughter, and Monica is forced to say a hard "goodbye" to her Aunt Carol. Promising to find a new home for Skrull refugees, Danvers leaves Earth and promises she and Monica will reunite in space — referencing her future powers and eventually taking the Captain Marvel mantle.
Related: 'Captain Marvel 2' Set to Be a Mini-Avengers Movie!
We later see an adult Monica Rambeau in the debut episode for WandaVision. Unbeknownst to the audience, Monica is mind-controlled by Wanda Maximoff into believing she's Geraldine, a Westview resident who conducts the city's Talent Show and later helps deliver Maximoff's twins. From there, Monica is rejected from Westview by Wanda, being shot out of the "Hex" and taken back into the care of S.W.O.R.D.
What happened to Monica Rambeau during the "Blip"?
While it's unclear what exactly happened to Monica once Thanos snapped his fingers in the Marvel film Avengers: Infinity War, we see Monica reappear in a Parkside Hospital room in WandaVision episode four, We Interrupt This Program. Five years before being resurrected, in 2018, Monica joined her mother, Maria, for cancer treatment at a local hospital. Sitting down and accidentally falling asleep after learning the surgery was successful, Monica believes she was only taking a nap when her mother disappeared. After not seeing her mother in the hospital bed, Monica rushes out of the room to look for her mother in a panic shock.
Monica suddenly learns from Dr. Harley that cancer came back and took her mother's life in 2020, two years after Monica disappeared in the Snap and three years before the Blip.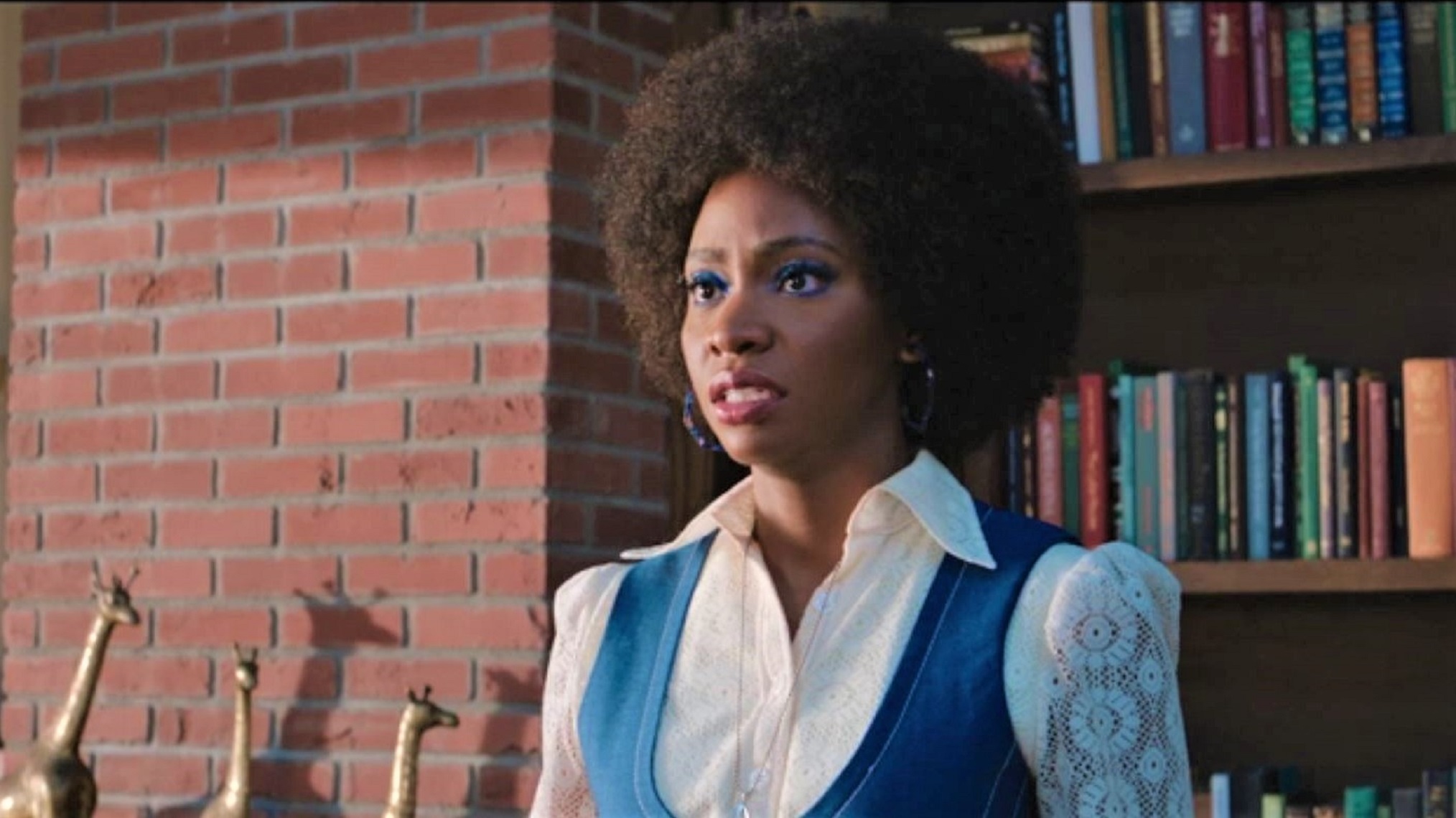 Monica Rambeau's Activities with S.W.O.R.D.
Why was S.W.O.R.D. formed?
After Carol Danvers / Captain Marvel returns to space, Maria Rambeau founded S.W.O.R.D. on Earth in 1995. Standing for "The Sentient Weapon Observation and Response Division," Rambeau dedicated the extra-governmental intelligence agency to conducting extraterrestrial operations and manned missions — heavily inspired by her time with Carol Danvers / Captain Marvel.
After Maria Rambeau succumbed to cancer in 2020 and Monica Rambeau disappeared in the Snap two years prior, Tyler Hayward succeeds as Acting Director. After the Snap and before the Blip, S.W.O.R.D. obtains The Vision's corpse, thus motivating Hayward to shift the organization's focus to artificial intelligence and nanotechnology.
What rank does Monica Rambeau hold in S.W.O.R.D?
Two weeks after the Blip, Teyonah Parris' Monica Rambeau returns to the S.W.O.R.D. headquarters. Learning that Hayward had taken on S.W.O.R.D.'s Director, Monica returns to her mother's organization as an agent, but her specific role in the organization is unknown. It's inferred Monica would fill her mother's shoes if it weren't for Thanos.
Why is Monica Rambeau Grounded by S.W.O.R.D.?
Monica's mother founded S.W.O.R.D. with the intent to better humanity through space exploration and studies, not creating bionic weapons (much like the Stark Industries overdrive). Two weeks after the Blip (2023), Monica Rambeau returns to the S.W.O.R.D. HQ only to find her mother's work tarnished and replaced with destructive weapons.
Upon Rambeau's tour of the new headquarters, Hayward shares:
Shifted away from manned missions and refocused on robotics, nanotech, A.I. Sentient Weapons, like it says on the door. World's not the same as you left it. Space is now full of unexpected threats.
Post credit scenes also showcased S.W.O.R.D.'s altered focus, like revealing the White Vision at the end of Episode 8.
After sharing her disapproval of Hayward's shift in S.W.O.R.D.'s initiative, Monica Rambeau is "grounded" and sent on a missing person's case. Once arriving on the skirts of Westview, Rambeau is met by FBI Agent Jimmy Woo (previously seen in the Ant-Man franchise). From there, Monica is sucked into the Hex, and the WandaVision "sitcom" technically begins.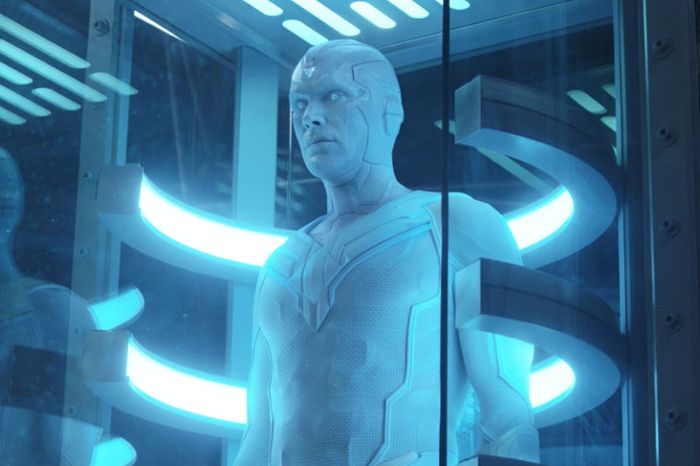 Related: 'WandaVision' Episode 3 Sets Up Major Character Return
Monica Rabeau in WandaVision
Why is Monica Rambeau in WandaVision?
From Captain Marvel to WandaVision, Monica Rambeau is now a prominent figure in the Marvel Cinematic Universe.
Originally, Monica Rambeau didn't have a role in the WandaVision storyline. Initially, other characters were filling in her part. It wasn't until the show's writing team found out that Monica's "Spectrum" character shares the stage with the Scarlet Witch in Marvel Comics that they added Rambeau to the series.
It's nearly impossible to imagine the series without Geraldine / Monica Rambeau, as she's been a major catalyst throughout the project. Supporting the Westview Anamoly with a focus on protecting Wanda, rather than eliminate her, saved not only the titular characters but possibly hundreds of Westview citizens and S.W.O.R.D. agents.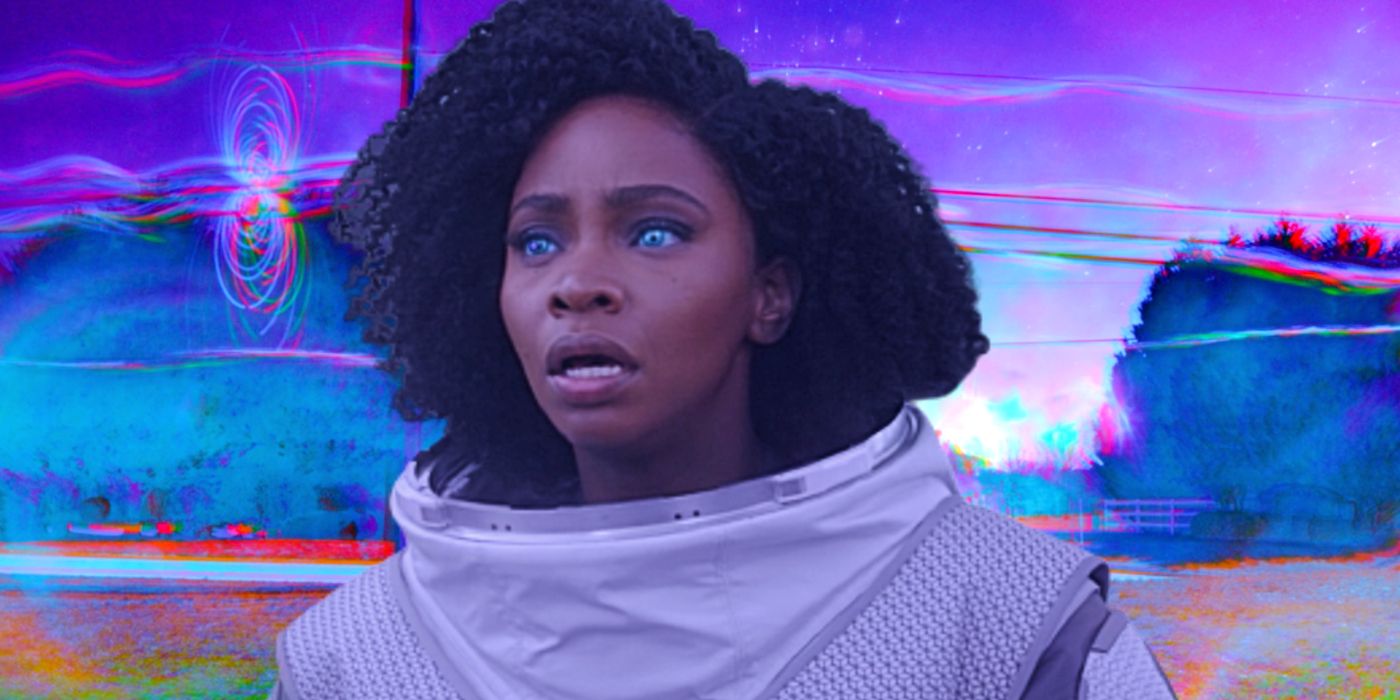 Related: Marvel's 'WandaVision' Is a "Love Letter" in More Ways Than One
After traveling through the Hex barrier three times, Monica's cells and DNA have been completely rewritten, gifting her with Spectral Vision (the ability to pick up electromagnetic spectrum vibrations) and Energy Absorption (the ability to absorb energy, which causes her eyes to glow blue).
Darcy Lewis explained to Monica:
You've gone through the boundary twice already, Monica. The energy inside has re-written your cells on a molecular level twice. It's changing you.
A third time's a charm, and now Monica is no longer under the mind control of Wanda (like before) and is no longer human. She could absorb Wanda's powers when the Avenger threw Monica to the ground and can see purple glowing energy flowing through Agatha Harkness's vines.
Monica has served as the audience's eyes and ears, displaying much of the confusion and emotions that the audience is feeling with each new WandaVision episode.
What does the future hold for Monica Rambeau?
Despite Wanda and Monica's ongoing rivalry in the series, Rambeau is one of Maximoff's last allies. Now that Agatha Harkness and the White Vision are revealed as the series' antagonists (as well as Nightmare?!), Wanda will need the help of anyone she can get. The Westview Anamoly is an Avengers' threat level, but Monica is the only true Avenger on Wanda's side.
WandaVision's series finale will run for 50-minutes (that's including a 10-minute credit sequence) and promises to be a heartbreaking ending; one that showrunner Matt Shakman says will leave Marvel fans "disappointed." It's reported that Teyonah Parris' Monica Rambeau / Captain Marvel will appear in Captain Marvel 2, assuming that her character can survive Agatha Harkness and Pietro Maximoff / Quicksilver (Evan Peters).
Monica Rambeau is yet to fully explore her powers' extent and adopt new abilities, like flying (like her comic iteration). The amount of screentime she received in WandaVision shows that the character has a promising future in Marvel, and we hope to see her in upcoming series and feature films!
Did you know this? Let us know in the comments below!