Alas, all good things must come to an end. WandaVision must soon face this hardfact, as the Disney+ limited series is coming to an end in two weeks. With only two new episodes left in the hit "classic sitcom" series, fans are begging Marvel for a second season of WandaVision. However, Marvel's Kevin Feige recently revealed that there aren't any plans for a follow-up season. Could this be because of the show's tragic ending?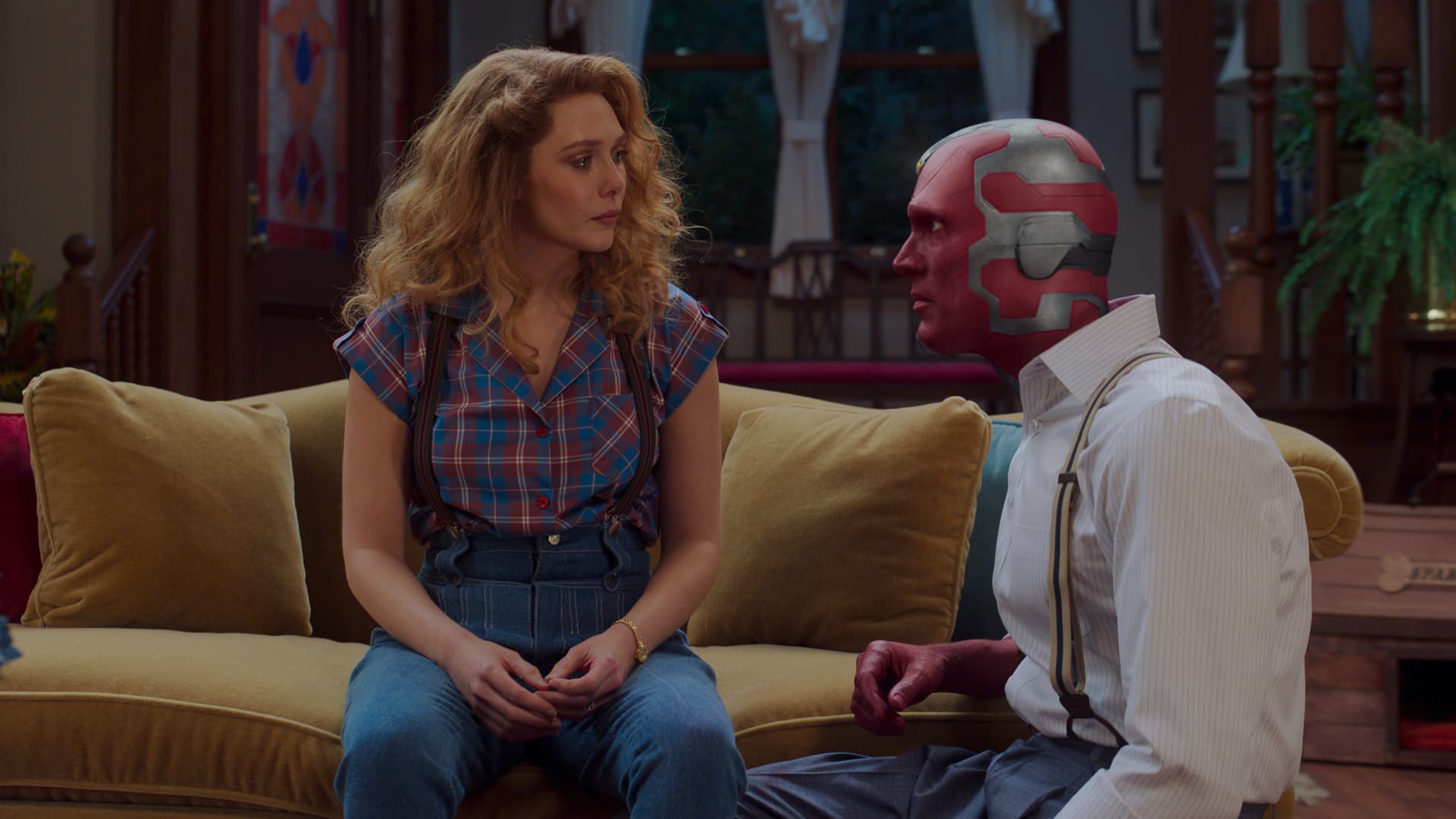 Related: Pietro's 'WandaVision' Halloween Costume Means More Than You Think
No one knew what WandaVision had in store for its viewers. From Monica Rambeau (Teyonah Parris) gaining her own superpowers to 20th Century Studios' Evan Peters appearing as Pietro Maximoff/Quicksilver, the Marvel Cinematic Universe keeps its viewers on the edge of their seats. Kathryn Hahn's character, Agnes, even finally revealed herself as Agatha Harkness and shook the foundation of Westview.
Every Marvel fan is on an adrenaline high by the end of each episode, but viewers aren't ready to say goodbye to the series with only two more installments.
During a recent interview with D23, Marvel's President Kevin Feige discussed WandaVision's future:
We are developing all of these shows the way we're developing our movies. In other words, when we start with a movie, we hope there's a part two, we hope there's a part three—but we aren't factoring that into part one. We are trying to make something that hooks people enough and that people enjoy enough and want to revisit enough so they want to see the story continue. That is the way we're proceeding on television as well.
Feige was possibly referencing upcoming series like Falcon and the Winter Soldier or Loki, series that can expand into feature films and then return for another season.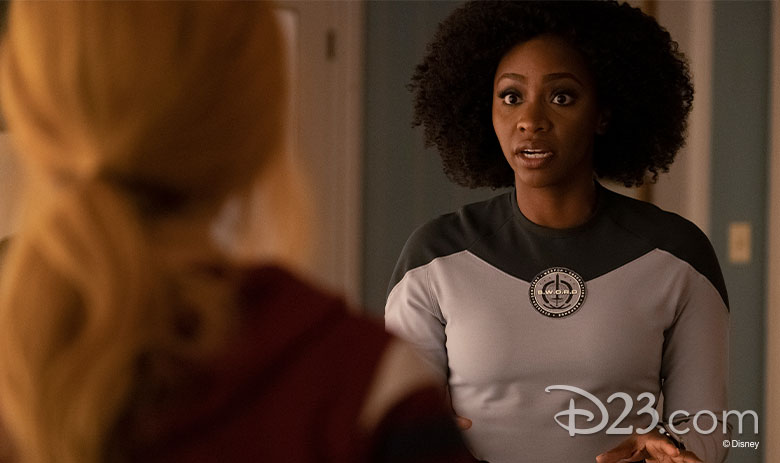 Feige continued,
I've been at Marvel for too long to say a definite 'no' or definite 'yes' to anything regarding questions about another season of WandaVision. But there are shows that we are looking at more. Some of the shows that I mentioned we're about to start filming, we are keeping in mind a structure that would lead into a season two and a season three—in a more direct way than, say, a show like WandaVision, which clearly goes into a feature… And perhaps someday we'll chart it out five seasons of a show. But really, we're focusing on delivering the best seasons we can one at a time so far.

Marvel is clearly focusing on quality over quantity. While the demand is high for more WandaVision, Feige was clear that the show's storyline may not require a sophomore season.
The Tragedy of Westview
Paul Bettany's Vision has been the talk of the town since WandaVision's trailer first debuted. Many questioned how the  Avenger was still alive or possibly back from the dead? Despite learning that Wanda Maximoff — and most likely Kathryn Hahn's character, Agatha Harkness — brought Vision back to life, it's evident he cannot survive outside of the "Hex."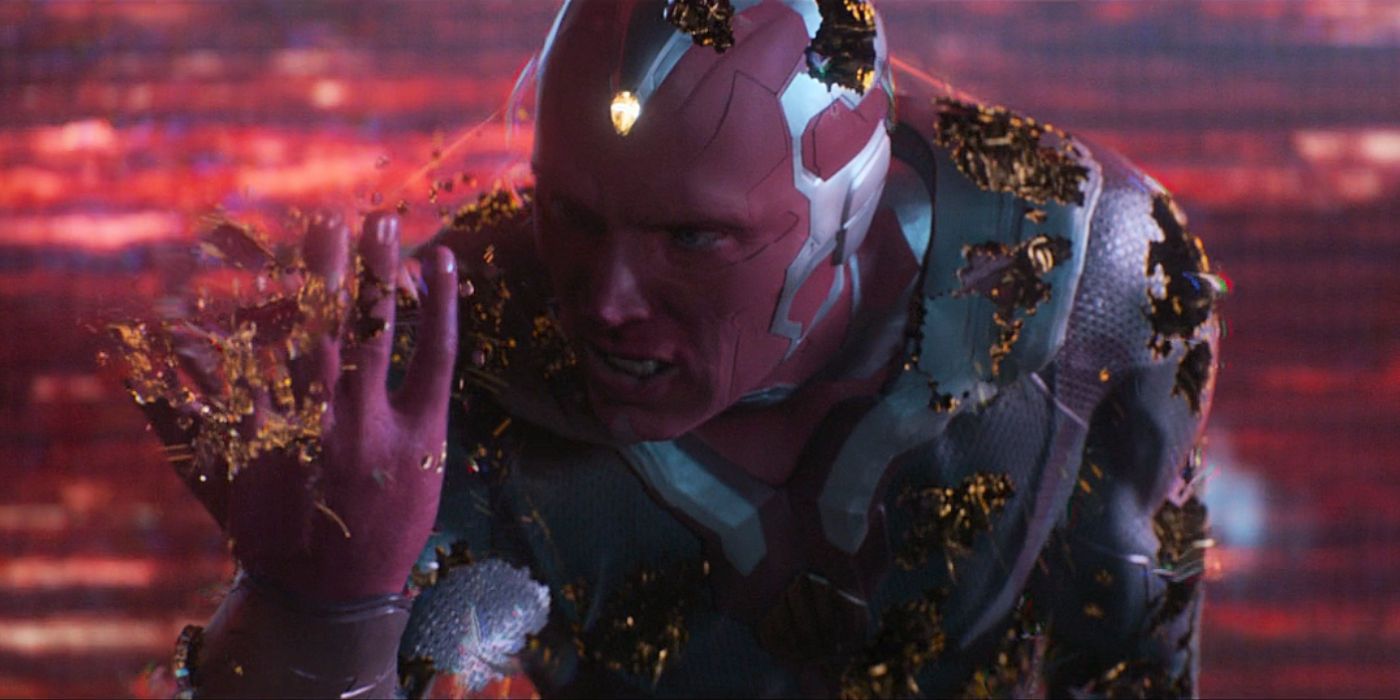 Related: Marvel's Newest Show: 'The Falcon and the Winter Soldier'
Kevin Feige confirmed that Elizabeth Olsen's Scarlet Witch would directly go from WandaVision to Doctor Strange in the Multiverse of Madness. The series is expected to heavily impact the upcoming film. Knowing that, it's possible that Benedict Cumberbatch's Steven Strange could show up in the finale of WandaVision that Paul Bettany promises there'll be a "huge reveal."
The idealized suburban lives of Wanda and Vision will likely crumble with Wanda and Agatha battling it out during the finale, as well as Captain Marvel's Monica Rambeau and Vision joining the fight with a surprise cameo. If this is the case, the Hex could come crashing down and free Westview.
While that's fine and dandy, but as we noted, it's apparent that Vision cannot survive outside of the glowing red barrier that surrounds the city. While it's unclear if Wanda or Agatha (or Mephisto?) are giving Bettany's character life, Wanda might have to witness her "dead husband die twice."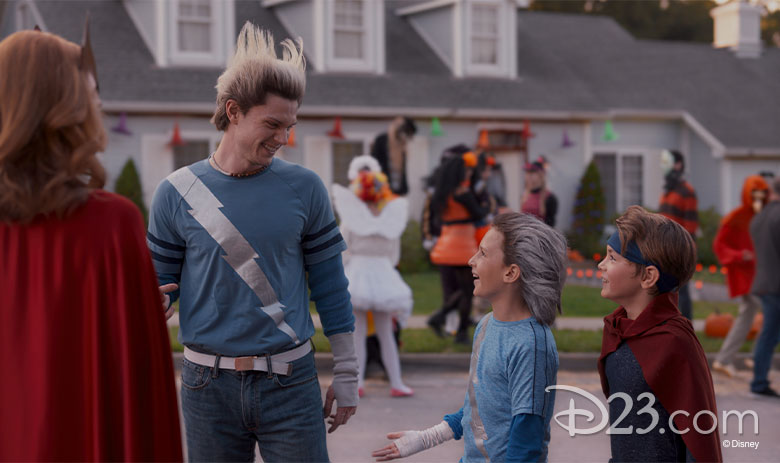 Pietro hinted at Vision dying twice in Episode 6, and Kat Dennings's Darcy Lewis brought up the Avenger's death in Episode 7. Kevin Feige is proud of the WandaVision's writing team's attention to detail, and all of these mentions could foreshadow a tragic ending for Vision.
Mephisto has yet to be revealed, and Marvel Comics buffs are bursting at the seams with which character could be the villain. Could the big cameo Bettany promises and tragic ending the showrunners hinted at be connected to this character?
How will WandaVision end? Let us know in the comments below!