**SPOILERS Ahead For WandaVision Episode 5**
Every Marvel fan is eagerly waiting for the newest WandaVision episode this Friday. The classic sitcom series continues to reshape the Marvel Cinematic Universe and shock fans with surprise appearances of characters. All signs lead to more groundbreaking events in Westview, and now many are beginning to think Elizabeth Olsen's "big cameo" hint wasn't about  Quicksilver, but possibly a different Marvel hero.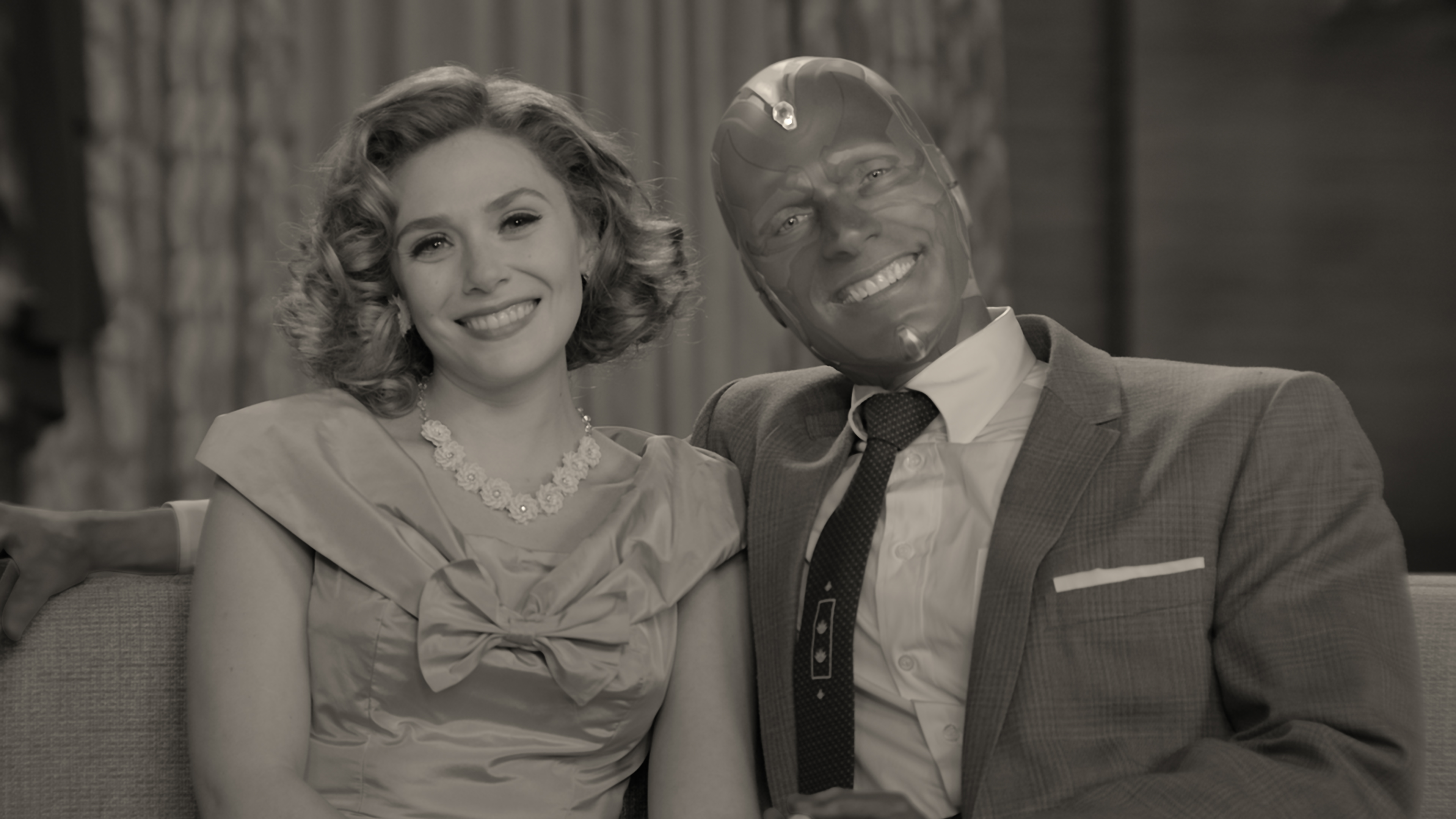 Related: Kevin Smith Has Wild 'WandaVision' Theory About Skywalker-Level Cameo
Last week, actress Elizabeth Olsen hinted to TVLine that a Luke Skywalker-level cameo is coming to her sitcom. When Evan Peters dropped-in as Pietro Maximoff/Quicksilver, some fans immediately began suggesting he's the appetizer to the main course.
Many theories suggest that Wanda Maximoff's powers potentially opened a timeline rift, opening the Multiverse. Marvel first brought up the multiverse in Spider-Man: Far From Home via Mysterio and now Doctor Strange in the Multiverse of Madness is set to center around the topic.
While Mysterio was lying, it's been confirmed that the WandaVision series will directly tie into Doctor Strange in the Multiverse of Madness. And, both of the titles will have some influence over the next Spider-Man movie.
Related: Marvel Director "Hates" When Characters Come Back to Life
It's getting spicy in the miniseries, as Marvel fans are certain that the Marvel comic baddie Mephisto is behind Wanda's madness. While Maximoff appears to becoming a villain, Marvel could be distracting us.
In episode five, rightfully titled "On a Very Important Episode," we got a more in-depth look into what happened with Monica Rambeau (Teyonah Parris), Agent Jimmy Woo (Randall Park), and Darcy Lewis (Kat Dennings). In a week, Wanda managed to "steal" Vision's corpse from the S.W.O.R.D. Headquarters, quarantine an entire town, and bring her deceased partner back to life. On top of that, Paul Bettany's Vision became a father of twins and mentored his 10-year olds.
WandaVision is heavily influenced by the House of M comics, in which Mephisto controls an augmented reality that Wanda and Vision find refuge in. There are little clues sprinkled in the series that suggests Mephisto's existence, like Agnes's unseen husband being possibly being Mephisto.
Related: 'WandaVision': Quicksilver Might Be MCU's Next Villain
YouTube powerhouse The Canadian Lad pointed out that the curtains in Wanda and Vision's landing are shaped in the letter "M," suggesting that their house — and town — are Mephisto's.
In episode five, Wanda exclaims to Vision that she isn't controlling everyone in Westview and that her powers are scaring her too. Vision doesn't believe her, but it seems that Wanda is telling the truth.
Suddenly, Pietro Maximoff appears at their doorstep, and Wanda shockingly welcomes her late-brother into the house. This Quicksilver looks nothing like the brother she knew, yet she immediately asks if it's Pietro. Obviously, Wanda wasn't behind this, but she has an idea of what's going on.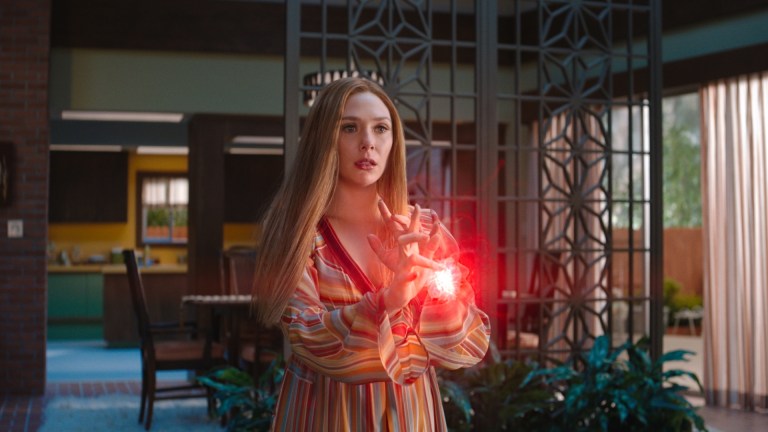 With Quicksilver "coming back from the dead" and completely changing the MCU, some viewers still think that his cameo wasn't the one Elizabeth Olsen and Paul Bettany mentioned.
In an interview with Lights, Camera, Pod, Bettany stated:
I think they're going to be massively surprised by the end of the show… And they're going to look at the MCU [Marvel Cinematic Universe] in a whole new light… There's this thing that's been kept completely under wraps that happens, and I work with this actor that I have always wanted to work with… With this guy.
This person has to be someone Bettany admires and hasn't worked with over his 25-year career, whose inclusion in the series is still a secret, can spark some tension between Vision and their character, and will completely change the MCU.
Considering possible characters like Magneto, Spider-Man, Professor X, and Deadpool, the most plausible cameo would be Dr. Steven Strange (Benedict Cumberbatch). Kevin Smith also has his own theory about who the major cameo could be.
Doctor Strange meets all of Bettany's requirements, and Wanda Maximoff is reported to star in Doctor Strange in the Multiverse of Madness. While Bettany and Cumberbatch both starred in Avengers: Infinity War, the two never technically shared the screen. While Vision was on earth, Strange was in space. And when Strange returned, Vision had been dead for five years.
Perhaps Strange is the only one that can stop Westview's demise and subdue Wanda's powers before it's too late? What do you think?