Since the debut of Marvel's WandaVision on Disney+, every Marvel fan has been analyzing each scene and pointing out impressive Easter eggs left by the sitcom's showrunner Matt Shakman and head writer Jac Schaeffer. With each new episode, we're thrown for a loop. However, Evan Peters's return as Quicksilver blew the socks off of everyone, including the cast.
Eagled-eyed fans have spotted another Pietro Maximoff detail that suggests his real identity.
Related: 'WandaVision' to Receive 'Mandalorian'-Style Documentary
No, we're not suggesting Pietro is Mephisto. I mean, Quicksilver could very well be the MCU's next villain. Now that Agatha Harkness has been revealed, she summoned the late brother of Elizabeth Olsen's Scarlet Witch. On top of that, Funko Pop leaks name Quicksilver as "Pietro Maximoff," with quotations, as though he's an imposter.
The 1990s themed spooky episode, All-New Halloween Spooktacular, shell-shocked every Marvel fan with Wanda Maximoff, Vision, Tommy, Billy, and Pietro Maximoff wearing comic-accurate costumes. It was a proud day for Marvel Comic nerds.
Evan Peters suited-up in Quicksilver's classic blue suit, but with a lot more hairspray than what you saw in the comics. In fact, he looked a little wild.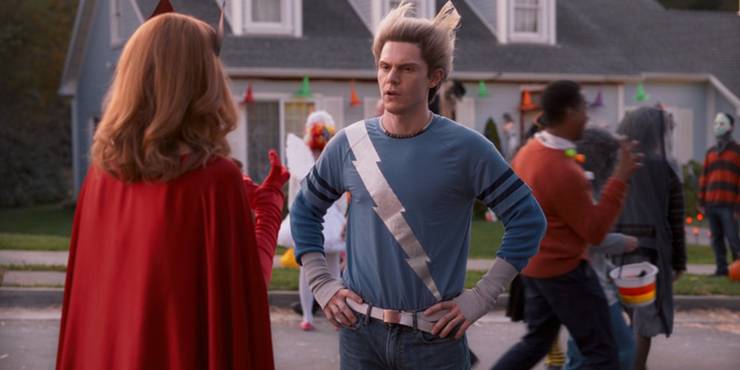 Related: WandaVision Episode 7 Explains Everything About Agnes
WandaVision's hairstylist Karen Bartek shared with IndieWire that Pietro's hairdo directly references the X-Men's Wolverine. In fact, she confirmed that it was director Matt Shakman's idea.
Bartek shared:
It was something that Matt really [wanted]. They kind of planned that.
Quicksilver's over-the-top hair gel is a fun nod to the X-Men movies and may serve as a reminder that Evan Peters's Pietro Maximoff truly is from a different universe.
The multiverse has been at the top of Marvel fan rumors since news broke last year that Evan Peters would join WandaVision. Those rumors are strengthening with Kathryn Hahn's character officially being revealed as Agatha Harkness and the upcoming Spider-Man: No Way Home receiving an official, play-on-words title.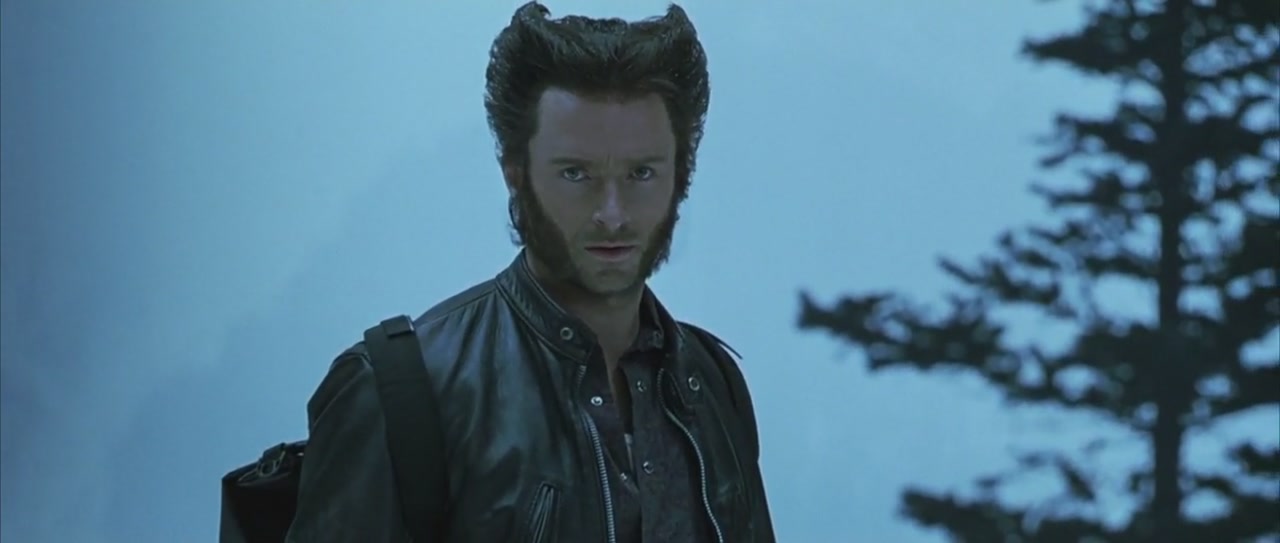 Related: How 'WandaVision' Could Feature Two Jim Halperts From 'The Office'
On top of this, Elizabeth Olsen's Scarlet Witch has been confirmed to join the upcoming Benedict Cumberbatch film, Doctor Strange in the Multiverse of Madness. With so much happening in the Disney+ classic sitcom series, it's easy to get a bit overwhelmed with all of the references and madness.
However, it's important to note that it's unclear why Agatha Harkness chose Evan Peters's Quicksilver over Aaron Taylor-Johnson's. Last we checked, Johnson was Wanda Maximoff's speedster brother in the Marvel Cinematic Universe, not Peters.
So, even though we're seeing a recast Pietro, his Halloween hairdo could suggest we're seeing the real Quicksilver from 20th Century Studios' X-Men franchise. Quicksilver's return will hopefully be explained during WandaVision's finale.
Did you notice this easter egg? Let us know in the comments below!