Marvel fans have long waited for the release of Black Widow, the first feature film in phase four of the Marvel Cinematic Universe. Originally planned to be released last spring, Black Widow will finally come to theaters and Disney+ simultaneously on July 9 with Premier Access. But, fans catch watch the movie for free starting in October.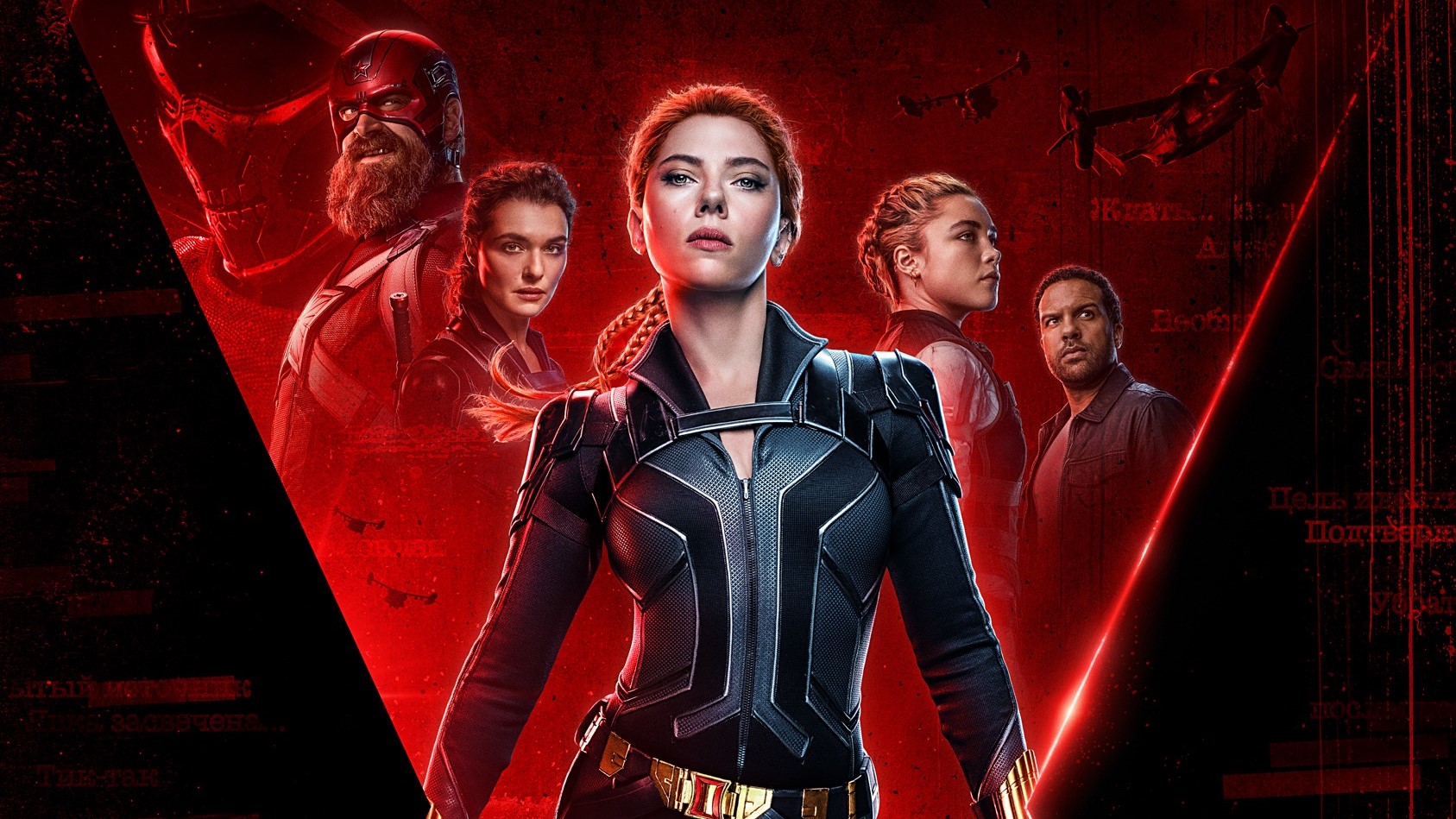 Originally planned to kick off the newest chapter in the MCU in April 2020, Black Widow was pushed back by over a year due to the COVID-19 pandemic that forced the closure of movie theaters across the globe. In its place, WandaVision debuted on Disney+ and gave Marvel fans another redheaded superhero that reshaped the Marvel universe.
Landing in theaters on July 9, 2021, Black Widow will be Marvel's first theatrical film since Spider-Man: Far From Home (2019). However, moviegoers will be able to watch Scarlett Johansson (Natasha Romanova/Black Widow), Florence Pugh (Yelena Belova), Rachel Weisz (Melina Vostokoff), and David Harbour (Alexei Shostakov/Red Guardian) from their homes with Disney+ Premier Access for $29.99 USD.
Related: Jimmy Kimmel Blows Marvel Spoiler in Interview with 'Black Widow' Star
However, Disney+ subscribers will be able to watch the movie for free starting October 6, 2021.
Disney+ Premiere Access was a vital move for Disney during the ongoing pandemic, with Raya and the Last Dragon (2021), Mulan (2020), and Cruella (2021) all joining the Disney library for an additional cost on the popular streaming platform. While Luca, Pixar's latest animation feature, is coming to Disney+ for free on June 16, Black Widow fans will have to pay an additional fee if they choose to watch the movie at home.
With more theaters opening around the globe, Marvel is slowly shifting back to releasing their blockbuster feature films in dark theaters.
Fans first met Natasha Romanoff/Black Widow in Iron Man 2 (2010) and saw the character's full capabilities in Joss Whedon's Avengers (2012). Since then, Black Widow has played a massive role in each new Avenger movie, including Avengers: Infinity War (2018) and Avengers: Endgame (2019).
Iron Man (Robert Downey Jr.), Thor (Chris Hemsworth), and Bruce Banner/Hulk (Mark Ruffalo) all have Natasha to thank for saving their skins more than once. Essentially the team's glue, the Avengers find themselves at a loss with Black Widow's heroic sacrifice on the planet Vormir. She gave her life so Clint Barton/Hawkeye (Jeremy Renner) to retrieve the Soul Stone in 2019's episodic Endgame.
Related: Marvel Offerings Guests Can Find Outside Avengers Campus
Black Widow is making way for Marvel's Eternals, Spider-Man: No Way Home, and Doctor Strange in the Multiverse of Madness, as the movie will reintroduce movie theaters to audiences who have been too acquainted with watching new motion pictures on their couch.
Catch Black Widow in theaters and on Disney+ on July 9, where viewers will see a detailed look into Nathasa Romanoff's life — like the origin of the Red Room — before she became an Avenger. Taking on the Taskmaster and other unknown forces in the movie, she will have to reunite with old allies to save the world from mass chaos!
Will you wait to watch Black Widow for free? Let us know in the comments below!