Nintendo's smash hit Animal Crossing: New Horizons game on the Nintendo Switch took the world by storm with its 2020 release.
Bringing back life-long fans and introducing new friends to the fun franchise, Nintendo made yet another breakthrough in its popular Animal Crossing series. With Super Nintendo World coming to Universal Orlando and Hollywood resorts, should Nintendo and Universal partner once more to add an Animal Crossing land to the theme parks?
Related: Universal Calls Super Nintendo World "Cornerstone" of Its Theme Parks
Universal Studios theme parks are globally recognized themed entertainment, garnering countless awards for their popular attractions and lands, including The Wizarding World of Harry Potter at Universal Orlando Resort and Universal Studios Hollywood.
Universal Studios recently opened its first of four Super Nintendo World expansion at Universal Studios Japan, marking the start of a new era for Universal Studios parks. Featuring two groundbreaking attractions and immersive activities themed around Super Mario Bros, Nintendo's most recognizable intellectual property. Construction for the new, immersive land is well underway at Universal Studios Hollywood — which you can see photos of here. The new land featuring everyone from Mario, Bowser, Princess Peach, and Yoshi is also coming to Universal Epic Universe, the third theme park coming to the Universal Orlando Resort in the oncoming years.
Universal Studios Singapore will also be getting its own Super Nintendo World, featuring exclusive experiences and entertainment!
Related: First Epic Universe Attraction Begins to Take Shape
Since Super Nintendo World is in its first phase at Universal Studios Japan and soon to come to the United States, it's safe to say that the lands could expand into other beloved Nintendo games over time. The Pokémon, Zelda, and Animal Crossing franchises could all come to life, as they're as recognizable as any Marvel or Disney intellectual property.
Imagine walking into Tom Nook's to grab Nintendo merchandise (that's hopefully not up-charged by Nook!), or walking along the river banks of this new Animal Crossing land and spotting the dark silhouettes of fish as you make your way to see K.K. Slider performs one of his hits late at night.
You could even act as your own character, being able to save up bells (the official currency in Animal Crossing) with an interactive wristband and use them for various interactive experiences throughout the land.
Related: When Will Universal Orlando Replace Marvel Super Hero Island?
The only tricky thing about adding an Animal Crossing-themed land would be, of course, creating thrilling attractions, as the popular games are recognized for their open-world and laid-back gameplay. Relying on patience and dedication, players are encouraged to make their islands as advanced as they can with each new fish they catch and upgrade to your home.
As the seasons change in real life, so, too, could this new land with groundbreaking technology, allowing Universal to create never-before-seen themed experiences that are changing the theme park game. Various fruit trees could be found throughout the land, and Guests could "shake" them and collect more bells for future adventures.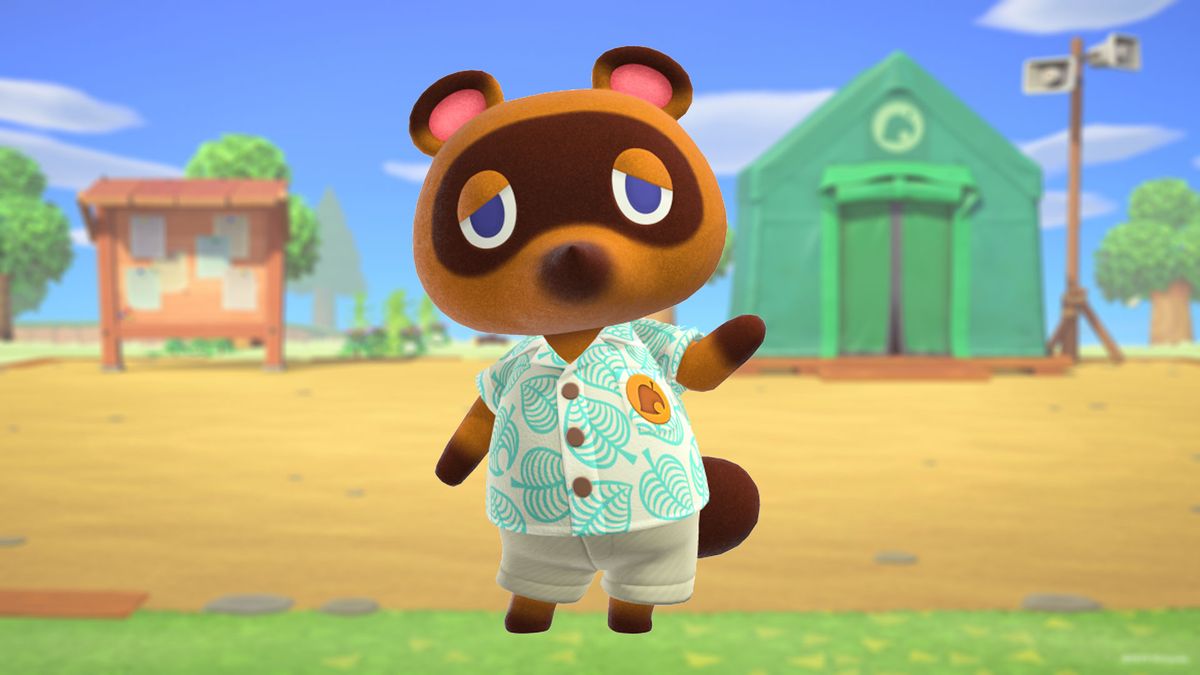 Related: Unique Aspects in Each Super Nintendo World Around the Globe
Nonetheless, taking the immense theming at Super Nintendo World and translating that into an Animal Crossing world would sure be a knockout with fans of all ages. Some of the apple trees in Japan's Nintendo World already look like those present in the Animal Crossing games, so Universal could already be on this expansion track. But for now, we'll have to wait and see.
Would you visit an Animal Crossing land? Do you think these lands should come to Universal Parks worldwide? Let us know in the comments below!