The Incredible Hulk is one of Marvel's most recognizable characters and helped lead the company out of near-bankruptcy in the early 2000s. The superhero plays a massive part in the Marvel Cinematic Universe, but what many Marvel fans don't know is why Mark Ruffalo won't get his own Hulk movie.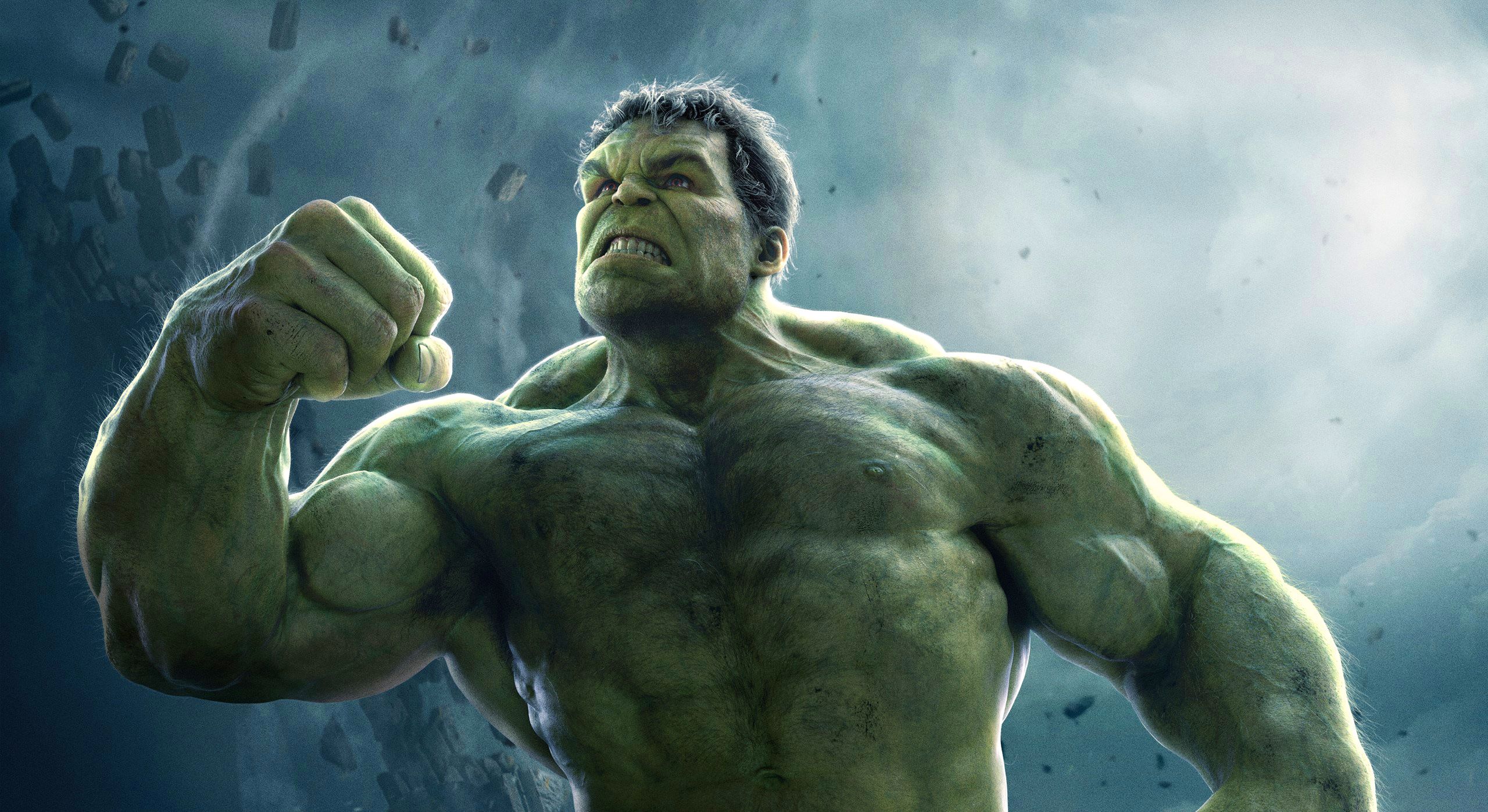 The Edward Norton Issue
Actor Mark Ruffalo took the reigns of the Hulk from actor Edward Norton after the Birdman actor had a turbulent dance with Marvel during the production of The Incredible Hulk (2008).
Most fans have forgotten about The Incredible Hulk, and Edward Norton was the MCU's first Bruce Banner. In fact, this was the second movie in the Marvel Cinematic Universe, released only one month after Robert Downey Jr.'s groundbreaking Iron Man (2008).
Unfortunately, the movie was overshadowed by Jon Favreau's (The Mandalorian) smash hit, but it wasn't supposed to be that way. At this point, Marvel was a forgotten entity and lacked the powerhouse persona it now flexes in the box office and streaming world. In fact, Marvel was so irrelevant to pop culture in 2008 that critics and fans couldn't believe they'd begin their new Marvel Universe with Iron Man.
Iron Man/Tony Stark wasn't a known quantity outside of comic book communities, and he also wasn't Spider-Man, so critics were beside themselves on why they'd kick-off their new franchise without a more well-known character.
Bruce Banner/Hulk, on the other hand, was one of Marvel's most well-known superheroes (alongside Peter Parker/Spider-Man). He hit the scene before any Avenger when it comes to popularity, especially in the 1970s.
In 2008, Hulk was huge both physically and literally. Hulk had never lost his place in the public's eye, had his own roller coaster at Universal Studios Orlando, and multiple film/television adaptations, even one in the previous decade: Hulk (2003).
The history of The Incredible Hulk is fascinating. When Edward Norton was cast as the lead, it was seen as a massive gain for Marvel. Norton was an incredibly respected actor at this time, with Fight Club (1999) and The Italian Job (2005) under his belt. He fit the bill of Bruce Banner perfectly externally, and it made sense for Marvel to make a movie around the Hulk.
However, Marvel soon released this statement after The Incredible Hulk hit theaters:
"We have made the decision to not bring Ed Norton back to portray the title role of Bruce Banner in the Avengers. Our decision is definitely not one based on monetary factors, but instead rooted in the need for an actor who embodies the creativity and collaborative spirit of our other talented cast members."
Notice the passive-aggressive phrasing at the end of the statement. The reason behind it isn't secret but rather strange.
During the production of The Incredible Hulk, Edward Norton began voicing his creative differences with the cast and crew alike. What began as a few ideas here and there turned into Norton rewriting the entire script for The Incredible Hulk as it was shot and including himself in the movie's editing.
Members reportedly stated that Norton was a "wolf in a hen house" and incredibly difficult to work with during production. Norton has also repeatedly stated that he fought relentlessly to make a different movie that hit theaters in 2008 and often clashed heads with the creative leads. Marvel didn't like this.
So, out went Edward Norton, and in came Mark Ruffalo.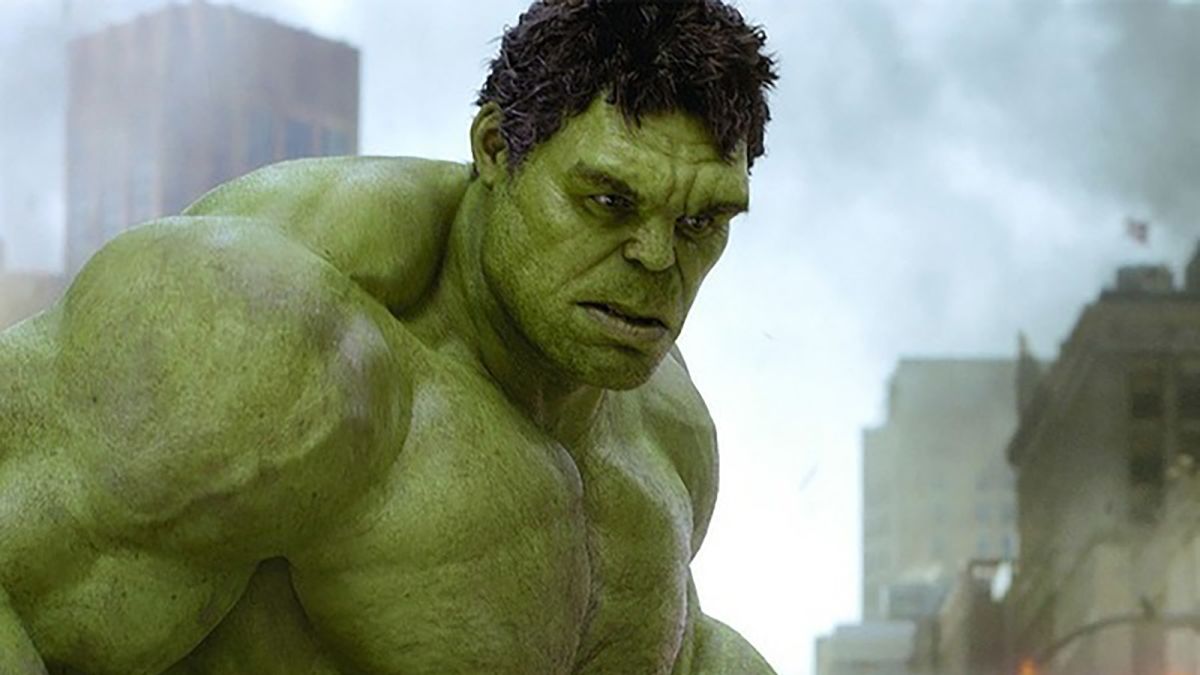 Related: Disney Has an Incredible Hulk Tree Exposed to Gamma Radiation
There's nothing wrong with Ed Norton's Hulk movie, as it's a fun watch and the actor portrayed a solid Bruce Banner. However, his work behind the scenes is what made Marvel recast Bruce Banner/Hulk altogether.
Mark Ruffalo made his official debut as Bruce Banner in Joss Whedon's Avengers (2012), and reprised his role in Iron Man 3 (2013) and Avengers: Age of Ultron (2015).
The Hulk's shining moment and triumphant return wouldn't really happen until Taika Waiti's Thor: Ragnarok (2017). The Hulk stole the show and often outshined Thor (Chris Hemsworth), as he created a buddy-cop partnership with Thor. However, the Hulk was only used for comedic relief — and it worked perfectly.
We're not saying Mark Ruffalo didn't do a great job in the Marvel movies before Ragnarok. In fact, we're just stating that Marvel found a new direction for the Hulk with the third Thor installment. We see a new Hulk, one that doesn't feature any heavy exposition that would define why Bruce Banner is the character he is.
As Marvel grew with each new movie by Thor: Ragnarok, the franchise became comedy-focused. Rather than relying on dark and deep storylines surrounding their characters as DC did with The Dark Knight (2008), Marvel shifted their attention to lighthearted storylines filled with comedic bits. We see this culminate in Ragnarok, directed by a master of the media.
The Hulk and Thor both showcase massive character development in this movie, as they both develop into goofy, jovial heroes. Compared to their no-nonsense starts, fans were pleased to see the new sides of these characters.
Related: Mark Ruffalo Isn't Done with the MCU and Wants a New Hulk Movie
Marvel has already explored the psychological trouble and reasonings of his character and motives to becoming the character he is. So, Marvel can either go down that path once more in a solo film explaining his origin story or use him as a punchline in future movies that Mark Ruffalo would co-star in, something that the character does so well in.
Universal Isn't Giving the Hulk Up
The second reason why Marvel hasn't gone forward with a solo Hulk movie is that Universal Studios are co-owners of the character.
Much like Sony lending Marvel the film rights to Spider-Man appearing in the Marvel Cinematic Universe with Tom Holland as the web-slinger, Marvel shares the rights with the Hulk.
In the video below, Mark Ruffalo shared with Variety that "a standalone Hulk movie will never happen":
Ruffalo also stated that Universal Studios owns the rights to a "standalone Hulk movie" and that they "don't know how to play well with Marvel." He also shared that he and either Universal Studios or Disney (or both) have talked about a Hulk movie, but there's no chance of it happening.
While Sony and Disney have seen some turbulence in their relationship around Spider-Man, Universal and Marvel reportedly cannot reach a contract that would allow Ruffalo to star in his own Hulk movie, much like Scarlett Johansson did with Black Widow as the star.
Since Universal holds the distribution rights to any future Hulk film, they would decide the movie's release date, marketing, number of theaters showing the movie, and also get to control the streaming and DVD/Blu-Ray rights. On top of that, Disney might not get that big of a cut from the movie.
The Future of Hulk
While Hulk's development seemed to end in Avengers: Endgame (2019), as Bruce Banner became a constant version of the Hulk (now "Professor Hulk" from the comics), Marvel is currently working on She-Hulk.
According to Disney:
She-Hulk, a new comedy series coming to Disney+, stars Tatiana Maslany as She-Hulk/Jennifer Walters, a lawyer who specializes in superhuman-oriented legal cases.

She-Hulk will welcome a host of Marvel characters to the series, including the Hulk, played by Mark Ruffalo, and the Abomination, played by Tim Roth. The series is directed by Kat Coiro and Anu Valia; Jessica Gao is head writer.

Credit: Marvel

Related: Marvel Boss Kevin Feige Confirms Wong Vs. Abomination in 'Shang-Chi'
The Incredible Hulk actor Tim Roth, who played the main villain, is reprising his role of Abomination in She-Hulk. In fact, fans spotted the character in the latest trailer of Shang-Chi and the Legend of the Ten Rings.
Marvel fans were blown away to see Abomination (Tim Roth) in the fighting cage with Shang-Chi (Simu Liu) watching on. Fans also noticed the Doctor Strange co-star Wong (Benedict Wong) fighting against Abomination, marking the return of the gamma radiation villain in the MCU.
Marvel is not done with the Hulk, nor his counterparts. Soon enough, we'll be seeing Hulk's touch throughout the MCU once again and undoubtedly help lead the way as the Marvel Universe continues to expand.
Until the film rights to the Hulk are reverted, bought, or terminated in some way between Universal and Disney, we won't be getting a Hulk movie, but you never know what the future holds.
Should Mark Ruffalo get his own movie? Let us know in the comments below!