Black Widow will mark Marvel's first theatrical release in two years when the new movie debuts simultaneously in theaters and on Disney+ on July 9, 2021. Analysts are projecting the Marvel movie could earn up to $90 million over its opening weekend, but could Disney+ ruin Black Widow's box office run?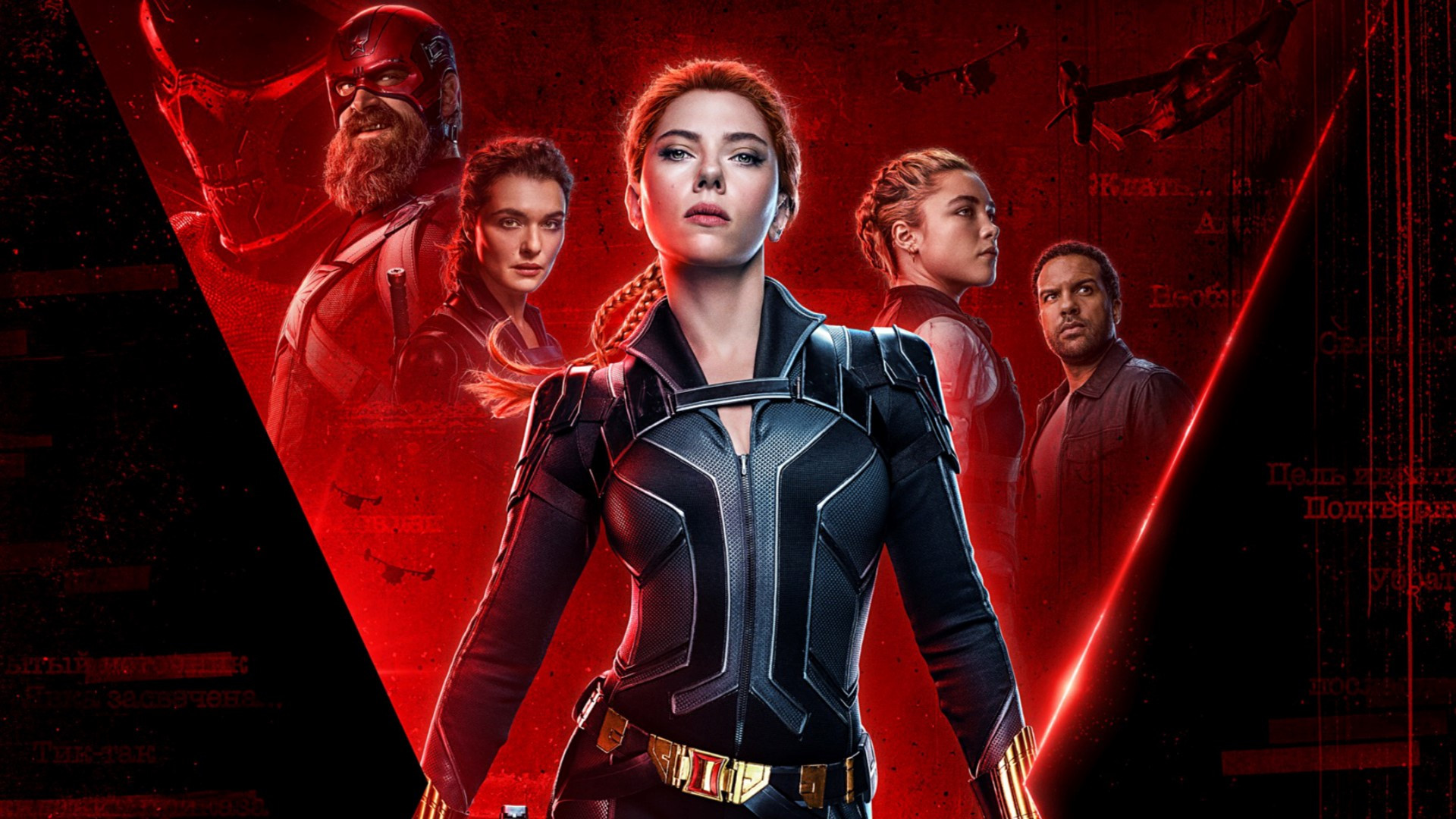 Related: Here's When You Can Watch Marvel's 'Black Widow' For Free
A $90 million opening weekend as theaters rebound in North America is astronomically high, considering John Krasinski's A Quiet Place II (2021) is the first film to bring large audiences back to theaters in the U.S. Due to the pandemic, most movie theaters were forced to close for a year, and distributors switched to streaming platforms like HBOMax and Disney+ to release new movies.
Watching movies in the comfort of your own home does come at a price, however. Disney's Premier Access for new feature films like Cruella (2021) and Raya and the Last Dragon (2020) costs $30. That one-time cost gets subscribers early access to the film before it is released for everyone else.
HBO Max, however, does not require an additional charge outside of the subscription price to watch their new movies. While $30 seems like a lot to watch a new Disney movie, it's relatively inexpensive for families — considering movie theater tickets average $13 a person, plus concessions.
Related: Scarlett Johansson Slams Portrayal of Black Widow in 'Iron Man 2'
Originally planned to be released last spring, Black Widow will finally come to theaters and Disney+ simultaneously on July 9 with Premier Access. Now, with so many consumers (particularly in the U.S.) acquainted with renting new movies at home, could Disney+ hurt Black Widow's box office forecast?
According to Box Office Pro, their long-range forecast for Black Widow is:
Opening Weekend Range: $65 – 90 million
Domestic Total Range: $155 – 225 million
However, many theaters in America remain closed, and Disney+ subscribers purchasing Premier Access to the 24th Marvel film for $30 could be watching it was five or even 10 other individuals, greatly reducing per-person revenue for the film.
Related: Fans Need to Pay Attention to Creepy 'Black Widow' Opening Scene
On top of that, you can watch the MCU movie for free with a Disney+ subscription starting October 6, 2o21, so some fans might wait until then to finally watch the film.
As a result, Marvel's first comeback movie might perform less than expected, which is disappointing.
Throughout the Marvel Cinematic Universe, Scarlett Johansson's Natasha Romanoff/Black Widow super hero is an original Avengers — Earth's Mightiest Heroes — and deserves the spotlight that will wrap up her character's story. Fighting alongside other Marvel characters, including Iron Man (Robert Downey Jr.), Captain America (Chris Evans), Black Panther (Chadwick Boseman), and Captain Marvel (Brie Larson) in Avengers: Endgame (2019) and before, Black Widow is as crucial to the team as Thor (Chris Hemsworth) or Ant-Man (Paul Rudd).
Related: Watch Black Widow Take on Taskmaster at Avengers Campus!
The fact that Black Widow — a movie that's had its release date pushed back multiple times and sometimes forgotten with news of Marvel's Eternals (2021) and Spider-Man: No Way Home (2021) coming out before the new year — has a forecasted $90 million domestic opening weekend is amazing.
Marvel needs a boost on the big screen, as Disney+ titles like Falcon and the Winter Soldier (2021) and Loki (2021) dominate the small screen. Black Widow will be Marvel's first theatrical debut since Spider-Man: Far From Home (2019).
There's no doubt that the new Spider-Man movie or Doctor Strange in the Multiverse of Madness (2021) will break post-pandemic box office records, but hopefully, Marvel's Black Widow can be the movie that welcomes every Marvel fan back to the theaters.
How do you think Black Widow will perform at the box office? Let us know in the comments below!