Calling all Star Wars fans, a massive collection of over 1,500 legendary, must-have Lucasfilm memorabilia is going up for auction! Drawing thousands of potential bidders, the record-breaking Star Wars collection is going for a price that's far, far away from our pocketbooks.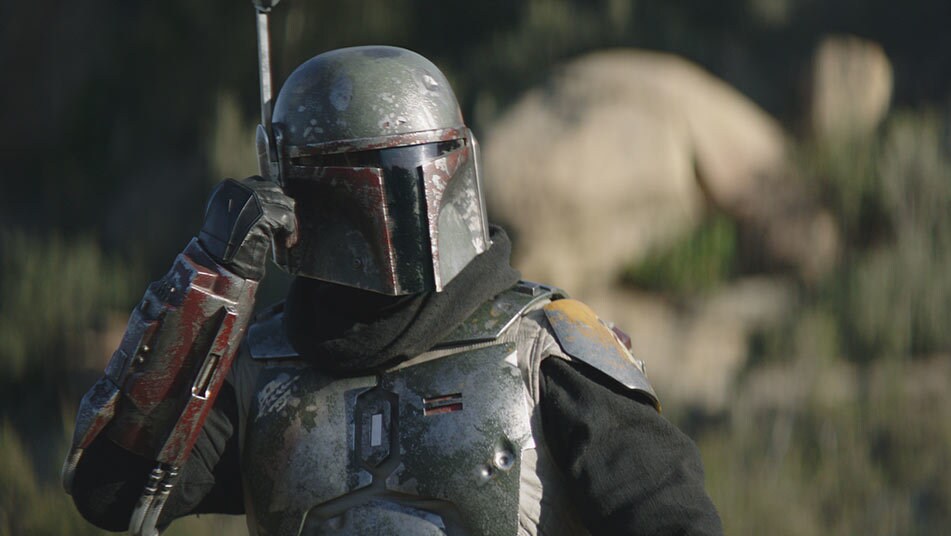 Related: 'Star Wars' Is Currently Getting Worse Reviews Than ANY Other Disney+ Show
In an age where the world of George Lucas and the Empire is bright with hit series like The Mandalorian and The Book of Boba Fett, everyone's trying to get their hands on some merchandise featuring Luke Skywalker (Mark Hamill), Princess Leia Organa (Carrie Fisher), Han Solo (Harrison Ford), Chewbacca (Peter Mayhew), clone troopers, Emperor Palpatine (Ian McDiarmid), and more!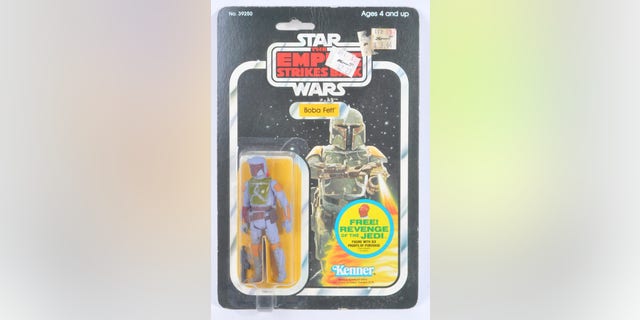 Related: "Get Dave Filoni On the Phone!", 'Star Wars' Fans Demand New Series
One Star Wars collector is letting go of his massive memorabilia collection containing over 1,500 autographed goods from cast and crew, as well as unopened collectibles including classic Kenner action figures — including the one pictured above (just a sample of the countless collectible pieces!).
This vast collection is reportedly flying towards the $90,000 mark!
Related: Pedro Pascal Wants "Off the Helmet" in 'The Mandalorian'
East Bristol Auctioneer Andrew Stowe spoke with Southwest News Service about the monumental auction that's going live on January 27th, stating that it's "difficult to match."
Stowe continues:
"The haul is the private collection of a Bristol gentleman who collected the memorabilia for over thirty years. He was buying the original figures in the mid-nineties when they could be purchased for just a few pounds. Now some of those figures alone are worth over a thousand!"
Related: Fans in Shock as 'Star Wars' Finally Confirms Kamino's Fate
Infamous organizations like Rancho Obi-Wan (owned and operated by original Lucasfilm content director Stephen J. Sansweet!) showcase some of the world's largest collections of Star Wars; this anonymous seller is letting go of their historic collection — one that's been in the works for over 20 years!
Related: Dave Filoni's Promotion Is Finally Official on Lucasfilm Website
Stowe continues:
"When I first met with the vendor, what I thought was a quick home visit turned into a morning out. When I just kept getting handed folder after folder of autographs, turning each page over revealed something else incredible… It's unique, and I've never seen one like this come on the market before. It's very exciting. Star Wars has an appeal like nothing else – its fan base is intergalactic! This collection will attract worldwide attention, for sure."

Related: 'The Mandalorian' Is Over 100 Times More Popular Than Average U.S. Series
On top of that, Stowe revealed that this collection features signed photographs that fans "would sell a limb to own!"
Tune in to East Bristol Auctions on January 27th to see this historic collection sell upwards of $100,000!
Are you going to bid for any of these collectibles? Let us know in the comments below!