Theme park reservations for the opening day of the highly anticipated Avengers Campus at Disney California Adventure were filling up on Thursday, but now we have an update. As of Friday morning, reservations for California Adventure on June 4 are fully booked.
Related: How You Can Book Tickets to Avengers Campus THIS WEEK!
It took all day, but after nearly 12 hours, we noticed reservations for DCA on June 4 were becoming harder to book. On the evening of April 15, hours after the Disneyland Resort reservation system opened for ticket sales to California residents, California Adventure Park reservations on June 4 — the Avengers Campus opening date — were fully booked for one park per day ticket Guests.
Here's what the calendar looked like earlier in the day before it was fully booked:
And here's the calendar once it indicated that there weren't any more reservations available for Disney California Adventure for Avengers Campus opening day. As you can see, California Adventure reservations for June 4 are fully booked for one park per day tickets.
Park Hopper ticket reservations with Disney California Adventure being the first park you enter were still available as of 7:30 p.m. PST. On Thursday evening. However, by Friday morning, that was no longer the case. As you can see in the screenshot below, Park Hopper ticket reservations for the reopening of California Adventure on June 4 are now completely booked.
The next day — June 5, the first Saturday after Avengers Campus opens — is also fully booked for both Park Hopper tickets and one park per day tickets.
Not to worry, Disneyland Resort park reservations can be made up to 60 days in advance, which puts the latest date available for booking on June 28, 2021. That means there is still a chance for Guests to visit during the opening month of Avengers Campus and the weeks following!
Click here to check theme park reservation availability on the Disneyland website.
Beginning June 4, 2021, Guests visiting the Disneyland Resort with a valid theme park ticket and reservation for the Disney theme park in Orange County can visit the super hero-filled "Marvel Land," Avengers Campus.
On April 15, 2021, Disneyland Resort tickets officially went on sale for California residents, ready to step back into the magic. To snag an opening day reservation for Disneyland and Avengers Campus, Guests were required to purchase a Tier 5 ticket, which has no blockout dates. Halfway through the day, theme park reservations for Disneyland Park on opening day (April 30) were completely booked.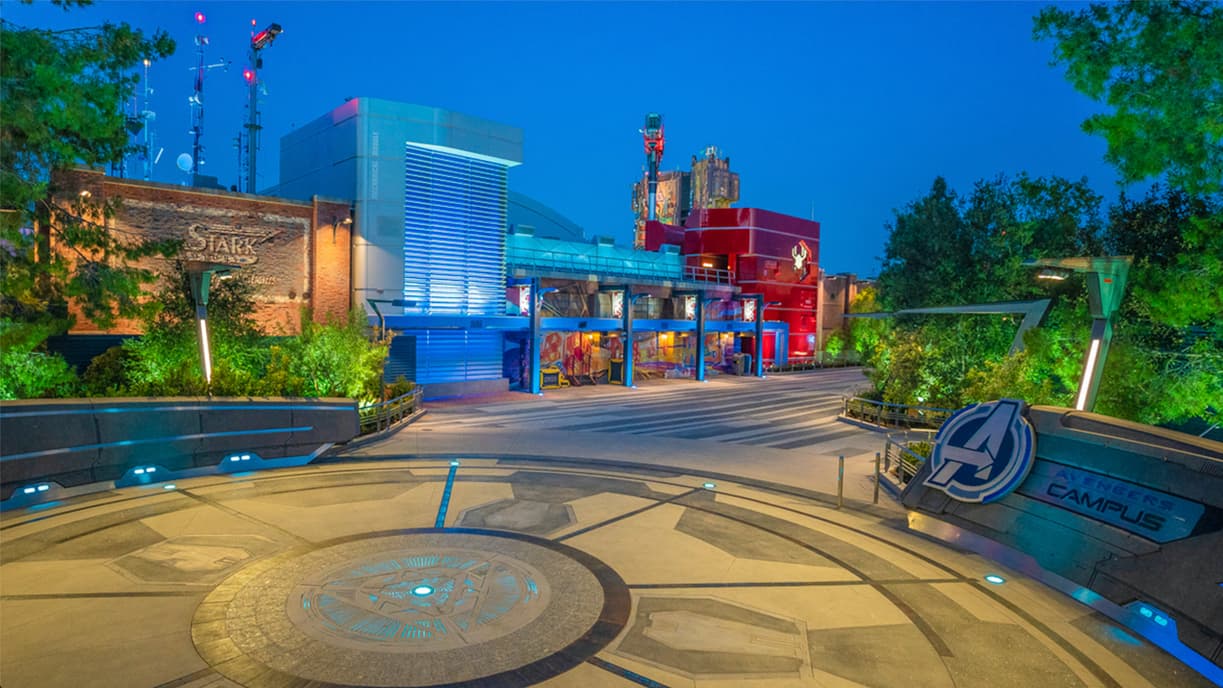 Related: Would You Pay For An Exclusive Party to Preview Avengers Campus?
Some Guests have gotten a sneak peek of Avengers Campus at the Touch of Disney special event at Disney California Adventure. Disney and Marvel fans are uniting, just like the Avengers, to step into the first Marvel-themed land in Disney Parks history.
Snagging a reservation for Avengers Campus on opening day was a daunting task worthy of our favorite superheroes. Trying to get reservations for June 4 was tougher than getting the Infinity Stones back from Thanos.
If you were lucky enough to get a June 4 Disney California Adventure Park reservation, get ready to assemble!
Experiences at Avengers Campus
For the first time, Guests visiting the Disneyland Resort will be able to save the day with fan-favorite Marvel characters like Spider-Man, Doctor Strange, and Ant-Man in all-new attraction, dining, and entertainment experiences at Avengers Campus in the famous Disney Park in Southern California.
In the Instagram video below, Disney Parks Blog shared an exciting teaser about Avengers Campus, saying:
Recruits Assemble! Avengers Campus will open June 4 to California Residents at the @Disneyland Resort! Check out the exciting details, including a first look inside this fully immersive, all-new land at Disney California Adventure park on the Disney Parks Blog.
One of the most thrilling experiences waiting in this Marvel land is the all-new Spider-Man ride, WEB-SLINGERS: A Spider-Man Adventure. Guest will experience next-level, revolutionary technology that actually lets them sling webs at pesky Spider bots. Wait times are sure to be high!
From an Ant-Man-themed restaurant featuring micro-sized food and drinks to a Guardians of the Galaxy food cart, hungry fans will be able to dine at Avengers Campus, all while immersing themselves in the Marvel Universe like never before.
On top of this, you'll be able to visit your favorite Marvel characters as you do with Disney characters in this world-famous California theme park!
Other exciting experiences include:
Guests visiting Disney California Adventure are in for a real treat once they step inside Avengers Campus and become a recruit for the Avengers at this fully immersive, brand new land that's sure to please Guests of all ages!
Are you ready to visit Avengers Campus? Did you get your reservation yet? Let us know in the comments below!
This article has been updated since it was originally published.