If you grew up during the 1990s and early 2000s, the magical universe that is the books and movies of Harry Potter probably became an imperative presence during your childhood. For some, the Harry Potter books were what developed your taste for reading. For others, it was the book their parents read to them as a memorable bedtime story.
When the first Harry Potter movie — Harry Potter and the Philosopher's Stone (2001) — came out, the magic from the wizarding universe created by author J.K. Rowling came to life. That was when the majority of the world came in contact with the story of 'the boy who lived'. From there, the story of Harry Potter became a phenomenon!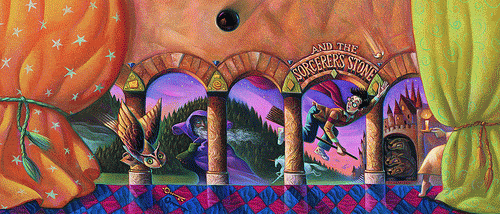 Related: Create Your Very Own Wizarding Den To Read Your Favorite Harry Potter Books In
Book sales exploded, reaching over 500 million books sold worldwide in 2018. Harry Potter and the Philosopher's Stone remains the most sold in the series and the series finale, Harry Potter and the Deathly Hallows, is the fastest selling book of fiction of all time. 
The movies weren't far behind in popularity. The film version of Harry Potter and the Deathly Hallows Part II is thirteenth all-time in world box office rankings, and Harry Potter and the and the Philosopher's Stone — or the Sorcerer's Stone if you prefer — is second on the top 50 ranking.
The rumors…
As you can see, the Harry Potter books and movie series were, and still are, a phenomenon worldwide. So, the rumors circulating around about a new Harry Potter movie with the original cast were music to every Harry Potter fan's ears — including mine! It would be extremely exciting to see Hermione, Ron, and Harry back together in theaters.
Several of the original cast members have been reported to be involved in the pre-production of the new film, including Emma Watson, Rupert Grint, Tom Felton and many more. Yet, Daniel Radcliffe's name has not been mentioned. And, it has been speculated that Radcliffe might not be returning as Harry Potter because of J.K. Rowling!
Related: Fan Finds Lost Harry Potter Book: Sells For $84,000
Last year, the Harry Potter author and creator was involved in a controversy regarding some allegedly transphobic Tweets she made. Radcliffe then spoke out in defense of the transphobic community. Other Harry Potter actors also spoke out against the author's social media posts, but Daniel Radcliffe is the star, and accepting the invitation to return as the world's most famous wizard might be too much of an association to J.K. Rowling for his taste. This hesitation was shown during one of Radcliffe's interviews with Variety:
"I feel like those films have moved on and they're doing just fine without us [original Harry Potter cast]. I'm happy to keep it that way."
Why Daniel Radcliffe should come back?
As a Harry Potter fan, it pains me to see Daniel Radcliffe saying he has no plans to reuturn. After all, for me, and I am sure many other Harry Potter fans, when you imagine the character, you automatically picture Radcliffe's face. It would be weird — and heart-breaking, frankly — to see another actor playing Harry.
Yes, there is no need to say that Daniel Radcliffe is more than just Harry Potter. He has evolved as an actor and pursued other amazing movies like Horns, What If, Now You See Me 2, and many others.
His maturity as an actor could definitely reflect onto Harry's character since the new film will probably take place years after the end of the Deathly Hallows Part II. Yet, it would be upsetting to officially hear that Radcliffe denied the role as Harry Potter.
Related: Amid Controversy, J.K. Rowling Still Earned $60 Million in 2020
However, as a human being, it is understandable why he would choose to do so. Radcliffe is a person like everyone else, with his beliefs and morals. Therefore, if he believes J.K. Rowling's actions are something he wishes not to affiliate with, it is his choice, and we as fans have to respect that.
J.K. Rowling's Tweets did offend many in the transgender community, whether or not they were intended to. But like Radcliffe, Rowling is a human being that makes mistakes. This is not the first time that a book author, or an actor, or a movie director has said something that offends a specific group of people, and unfortunately it won't be the last time.
Related: Harry Potter Book Sales Drop After J.K. Rowling Controversy
With that said, it is important to separate the creator from the work! It would be difficult for some to enjoy their favorite music, books, TV shows, and movies, if they did not detach the author from their work.
J.K. Rowling wrote and created Harry Potter and the Wizarding World, but her work created a life of its own. It became an inspiration for many writers, paved the pathway for the love of books, became a shelter — a safe haven — for those that needed an escape from the real world, a motivation for future writers and film directors, and much more.
Related: 'Fantastic Beasts' Star Redmayne Defends JK Rowling
The story of the battle between a young wizard and the dark forces' wizard, Voldemort, developed into something beyond just the author.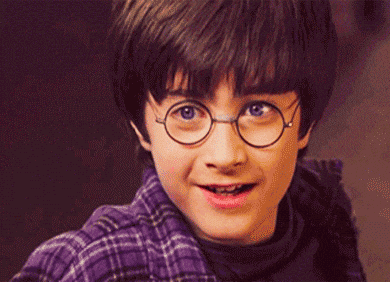 It is for the life, hope, and love that the Harry Potter books and films created that I believe Daniel Radcliffe should consider coming back as Harry Potter. Harry Potter is bigger than the controversy.
Here is my opinion: Daniel Radcliffe should return in the new Harry Potter movie.
What do you think? Should Daniel Redcliffe return as Harry Potter, or could someone else take his place as 'the chosen one'?
Editor's Note: The opinions expressed in this article do not necessarily reflect the opinions of Inside the Magic overall.