Creative genius Jon Favreau hit gold with The Mandalorian. The showrunner and creator, alongside executive producer Dave Filoni, has entirely revolutionized Star Wars with new characters who masterfully cross paths with classic Star Wars characters and planets, bringing both old and new Star Wars fans together.
Season 2 of The Mandalorian culminated with the surprise cameo of Luke Skywalker (CGI de-aged version of Luke Skywalker). Many cast and crew members were shocked, but none so much so as Jon Favreau himself.
Related: Katee Sackhoff Was as Surprised as Fans By Luke Skywalker's 'Mandalorian' Cameo
The second season of The Mandalorian showcased numerous fan-favorite Star Wars characters, such as Bo-Katan Kryze (Katee Sackhoff), bounty hunter Boba Fett (Temura Morrison), and Ahsoka Tano (Rosario Dawson). However, no appearance could outdo the long-awaited return of Luke Skywalker.
After the events of Star Wars: Episode VIII – The Last Jedi, many Star Wars fans — and even Hamill himself — felt that the iconic Jedi did not get the Skywalker Saga ending he deserved. Decades worth of character development throughout the original trilogy, books, and television shows were seemingly scrapped by The Last Jedi's end. While the film gave an in-depth look at Luke Skywalker's demise and detachment to the Force, fans were hoping to see the hero Skywalker they remembered from Star Wars: Episode VI – Return of the Jedi.
Looking back at the sophomore season of The Mandalorian, it seems apparent that Jon Favreau must have built the entire season around Luke Skywalker's return. Given the hysteria within the Star Wars community when he swooped in to save Din Djarin (Pedro Pascal), Grogu (AKA Baby Yoda), Cara Dune (Gina Carano), and their companions, it will come as a surprise that Favreau and Filoni didn't initially plan this appearance.
In a recent interview with the WGA, Favreau shared:
The story unfolded as I wrote it. The Mandalorian inherits a great deal from existing Star Wars stories, and when I write, that context is always a consideration. It became clear that, within the established continuity, certain things were likely to transpire.

Related: Hamill Kept Latest 'Star Wars' Cameo Secret For Over a Year
Since The Mandalorian takes place five years after the events in Star Wars: Episode VI – Return of the Jedi, fans knew — or at least hoped — that Luke was bound to show up in the Disney+ series sometime. However, Favreau didn't feel pressured to bring in Skywalker:
We have a tremendous amount of freedom afforded to us because of the gap in time between the films. Dave Filoni and I are in constant discussion regarding how each story choice is impacted by, and would impact, existing Star Wars material.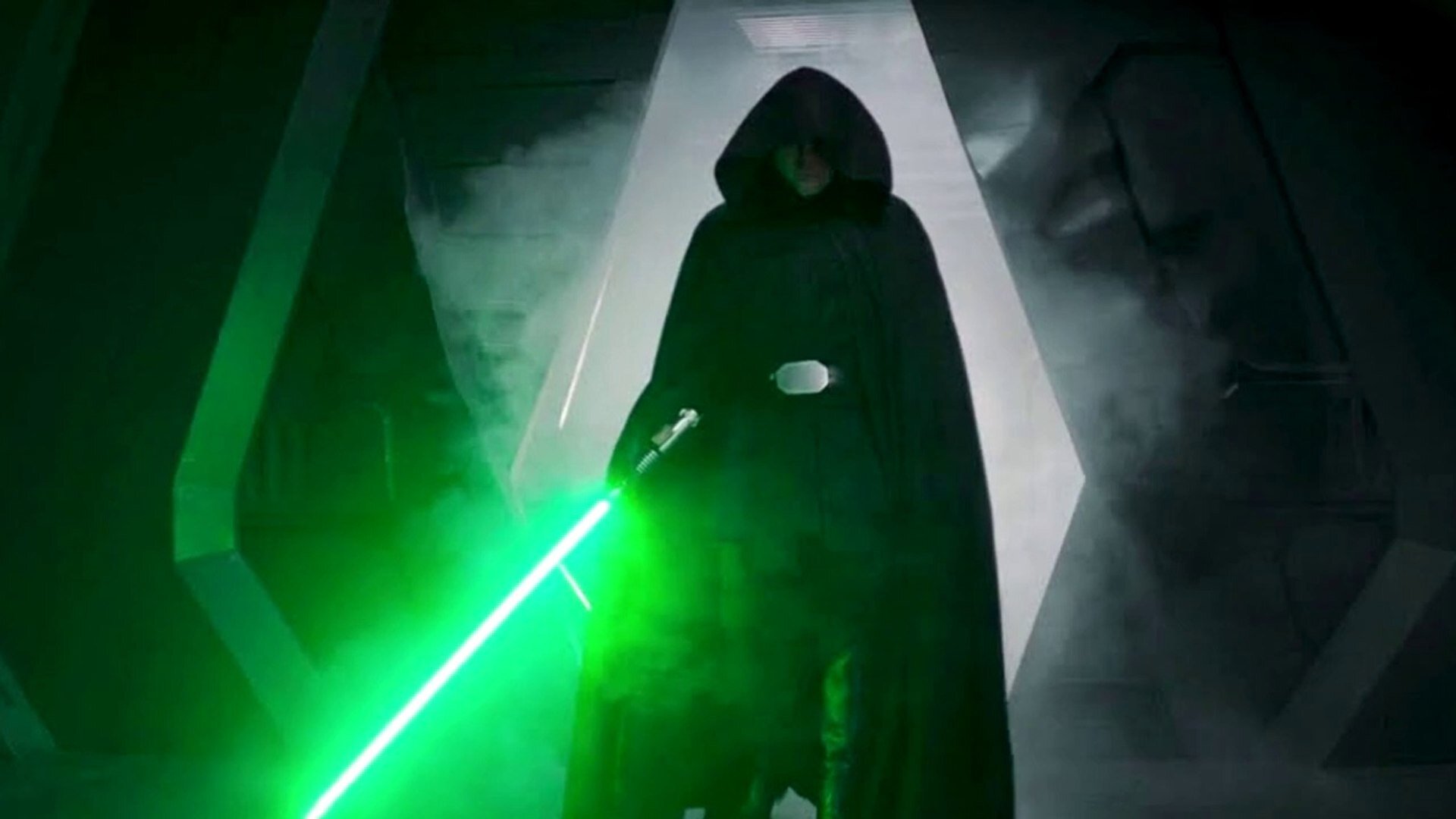 Related: PHOTO: After 43 Years, Mark Hamill Gets His Tosche Station Power Converter
Since the season finale of The Mandalorian, Hamill has taken to social media to share his gratitude to explore Luke Skywalker in this era of his journey and open new doors for Star Wars. The actor had no idea what Skywalker's return would mean to fans, and more so what it'd mean to him.
Season 3 of The Mandalorian will reportedly begin production on April 5 in Los Angeles and is scheduled for an unknown release date on Disney+.
What do you think about the fact that Skywalker's cameo surprised Favreau and Filoni, too?