The Mandalorian fans must keep the faith. December 2021 will come before we know it, and we'll get to see the next chapter of the Mandalorian saga with The Book of Boba Fett.
Although we don't yet know when Din Djarin (Pedro Pascal), Cara Dune (Gina Carano), and Grogu (AKA Baby Yoda AKA The Child) will be streaming once again in The Mandalorian Season 3, eager fans have begun yet another theory — Luke Skywalker gives Grogu to ex-Jedi Ahsoka Tano and the two start a secret New Jedi Order.
Related: Pedro Pascal Overtakes Gina Carano as Most Popular Star
Before we get hasty, let's take a deep breath and look at some interesting facts Star Wars fans have pointed out about Grogu's future with the New Jedi Order.
The Mandalorian Season 2 ends in a tear-jerking "goodbye" between bounty hunter Din Djarin and his "son" Grogu. Luke Skywalker (CGI Mark Hamill, in this case) proceeds to take the Force-sensitive youngling into his possession to complete his Jedi training that was interrupted on Coruscant during the execution of Order 66. However, some Star Wars fans are beginning to think that Grogu may end up with Ahsoka Tano and start a secret version of the New Jedi Order.
We know, it's far-fetched.
In Star Wars Legends — before the existence of Disney's sequel trilogy — a new Jedi Order was founded after the first Jedi Order's fall. The closest example in Star Wars canon — including television series, novels, and screenplays/films — is Luke Skywalker's generation of new Jedi, the same Order that was eventually destroyed by Ben Solo. In Star Wars: Episode VIII – The Last Jedi (2017), Skywalker explains that Kylo Ren, then Ben Solo, was joined by 12 fellow students.
Related: Gina Carano Is "In Love" With 'Star Wars,' Won't Be Silenced
There's a healthy amount of evidence that Grogu is not a student of Luke's by the time Ben Solo enters the picture. In the comic series The Rise of Kylo Ren (published after Grogu's appearance in The Mandalorian), all of the students, other than Voe, Hennix, and Tai, were killed. There was no mention of Grogu being a part of the disaster.
Grogu would not be killed off-screen or bluntly in canon from a fan and producer's standpoint, even if he was an unseen apprentice of Luke Skywalker at the time. Pray it never happens, but if Grogu were to die, it would be in a jaw-dropping, standout action sequence that would shake the cinematic storytelling standards, like Jyn Erso (Felicity Jones) and Cassian Andor (Diego Luna) in Rogue One: A Star Wars Story.
Related: #IStandWithGinaCarano Trends as Talk of 'Mandalorian' Spinoffs Heats Up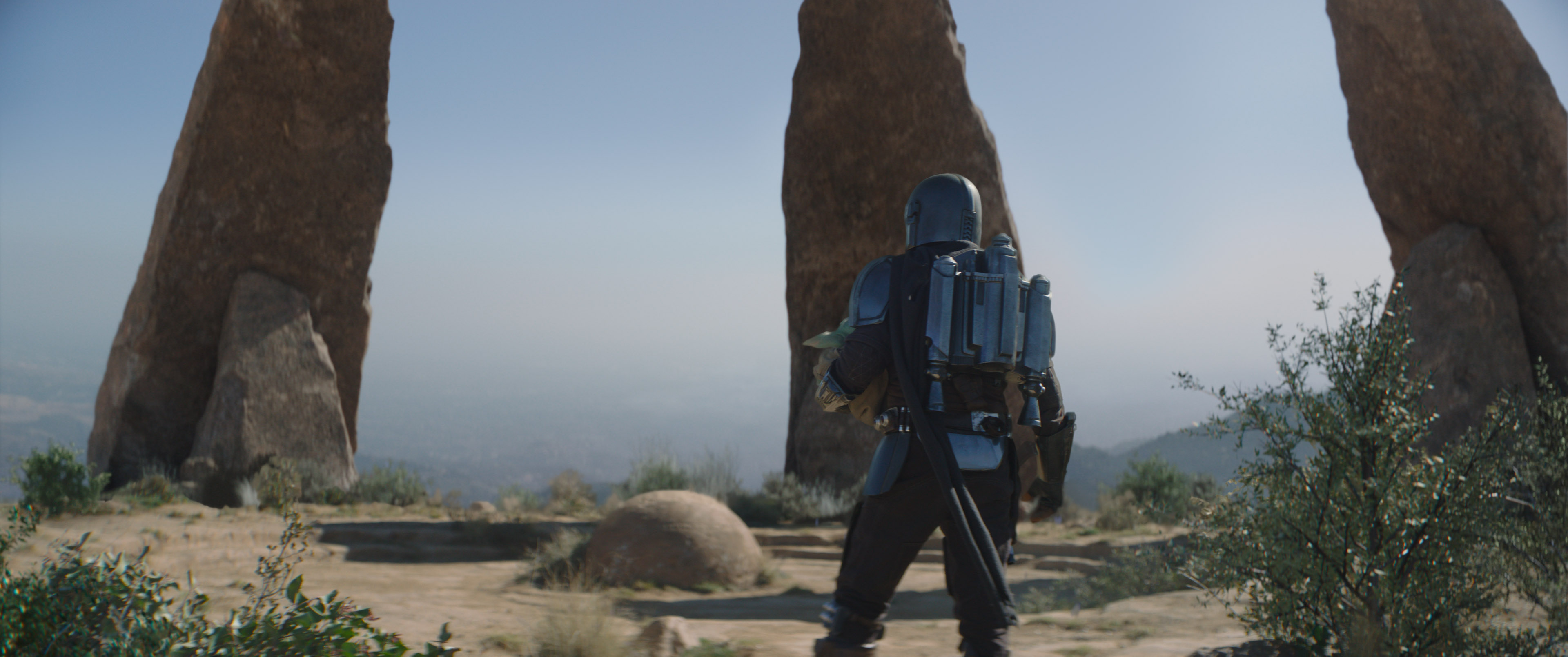 On top of that, Grogu would still be an "infant" when Ben Solo's fall; Grogu would not have received full Jedi training and could become a part of the New Jedi Order.
As a branch of Yoda's species, Grogu does not age at the same rate as humans or even the majority of alien species found in the Star Wars galaxy. For example, we know that Grand Master Yoda was over 700 years old when he passed away. As a result, Luke Skywalker would still be mentoring an infant as he trains his new iteration of Jedi. It's doubtful that the Jedi Master would split his dedication between fast-growing students and a slow-moving, force-sensitive infant.
Fans suggest that Ahsoka Tano would co-lead the New Jedi Order with Luke Skywalker, splitting the responsibility of training the students as standard Jedi and caring for Grogu.
Related: 'Mandalorian' Cast Speaks Out on Gina Carano and Her Future With Show
However, in The Mandalorian, Tano refused to train Grogu in the Jedi ways and doesn't seem open to starting an entire Jedi Temple. But, Luke Skywalker's walk with the Force proved unsuccessful and repeated history, as his Temple fell despite previous warnings. On the other hand,  Tano walked away from the Jedi Order before Order 66, seeing the Jedi Order's falsity and choosing her path with the Force.
The Star Wars: The Clone Wars and Star Wars Rebels fan-favorite realized politics tainted the Jedi Order, and, as a result, is the perfect leader for a secret iteration of a New Jedi Order with Grogu.
Though she may be reluctant, Luke Skywalker might be the only person who could convince his father, Anakin Skywalker's Padawan (Tano), to take Grogu into her care and lead "The Child" down a brighter path with his powers. If Ahsoka were to start her Jedi Order with Grogu, he would be saved from the destruction of Ben Solo.
But, it'd take a lot of convincing on Luke Skywalker's part, and who knows what Disney has planned for this breakout character.
While Star Wars is currently rumored to be considering erasing the Star Wars sequel trilogy (Episodes VII-IX), Dave Filoni believes that Ahsoka Tano is alive during The Rise of Skywalker. Thus, it's possible that Grogu remained hidden with her while Kylo Ren and the First Order rose to power.
With the confirmation of a Mandalorian-spinoff series, Ashoka, coming to Disney+ this year, it's a slight possibility there could be the inclusion of Grogu. Still, the series will most likely focus on her life from the end of The Clone Wars through Star Wars: Rebels and catch up to her in The Mandalorian.
All in all, Grogu is here to stay (though we don't know when or in what series we'll see him again). His future is bright, and Luke Skywalker's inclusion changes the course of The Mandalorian and Star Wars' future.
Do you think Ashoka will take Grogu? Let us know in the comments below!