Disney receives a massive number of people on their properties every year — At Disney World in Orlando alone, there are around 58 million people that visit per year. So, with that incredible amount of people visiting their properties, it's not surprising that some unusual — if not weird, dangerous, reckless, or even funny — things happen at Disney properties.
We gathered ten top stories from social media and news outlets to show you some "interesting" happenings throughout the years at several Disney properties.
Related: Crazy people descend on theme parks: A round-up of wild guest behavior
Got Left Behind at The Happiest Place on Earth?!
"I worked at the front desk of one of the Disneyland Resort Hotels, a lady, followed by another lady with like an 11-year-old kid, walks up and asks if there is a place that people leave messages for their family if they are separated. I said, "not really" and inquired more into the situation.

Apparently, the first lady was helping the other lady, who didn't speak good English. The lady and her kid were in line for Indiana Jones when the father said he was going to the restroom but never returned. They later went to the car, and the car was gone.

They were hoping he left a message for them somewhere. The lady and I while talking realized he left them, probably for good. The father was probably thinking, at least he left them at Disneyland.

I spoke to my manager later about it, and apparently, this happens ever so often, a father decides to leave his family, and thinks if it's at Disneyland it softens the blow. Ruins Disneyland for the Family if you ask me." – posted on Reddit by OtotheR.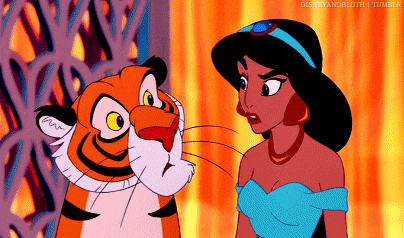 Related: Disney World settles lawsuit after drunken teen attacks child at Epcot
Baby Sneaks Onto Space Mountain
"I did the College Program from May 2012 til May 2013 and worked Attractions in Tomorrowland. People would do a lot of dumb stuff, but the most bizarre was when I was working at Space Mountain I was on rotation in a position called "mountain 3" basically I stood by the handicap entry to the ride and helped people get on and took wheelchairs to the exit.

Anyway it was middle of summer and really busy when a lady wearing a big Disney hoodie was going through the normal line. I thought it was a little weird to wear a jacket during the summer, but whatever. She then gets to restraint which is the last check point before the ride begins.

At restraint they just check your lap bars and then press a green button. While there the cast members hear a whine coming from the ladies jacket and found that she was trying to smuggle her infant daughter on the ride.

So he calls me over because I have a radio and we kick her off the ride, call our managers, and security. She ended up getting blacklisted from Disney world." – posted on Reddit by JoshLCook.
Piglet Is Attacked By A Guest
According to a story on a Disney Community Board, one evening, Piglet was working at The Crystal Palace and moving from table to table interacting with Guests. He went to a table where this couple was seated. Piglet proceeded to offer the lady a kiss on the hand.
The lady's boyfriend/husband – no way to know – apparently became jealous and enraged by this and punched Piglet in the stomach! The outcome of the situation was heartbreaking for the poor Cast Member inside the Piglet costume: Piglet ended up with fractured ribs. The man who punched Piglet was banned from Disney for life.
Camping at Discovery Island
This is our most recent story. Back in May, a man was found camping at the abandoned Discovery Island in the middle of Bay Lake. The man wanted to camp on the island for at least one week, but his plans didn't go as planned after he was found by the police.
Throwing the Wife Under The Bus (at the Dinner Table)
"I was working in the kitchen at Cinderella Castle when this family of four came in for dinner. About half way through the dinner, the husband politely stands up and taps his glass for attention. He announced that his wife of 15 years had been cheating on him for over a year. The entire place stood still in shock. He motioned for his kids, paid the waitress and left the wife crying at the table." – posted on Reddit by Azov237.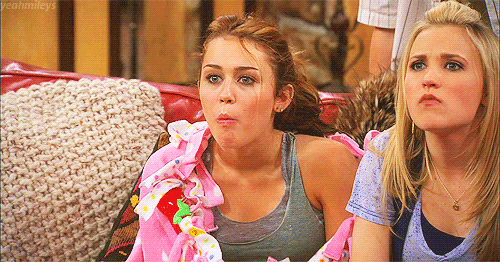 "Tripping" at Disneyland Paris
This story happened at Disneyland Paris in 2019. A male park guest went missing after falling into the lake near the Pirate's Beach in Adventureland. The 32-year-old man was reported missing by his girlfriend. The woman told the police her boyfriend fell into the lake and didn't resurface after he took a hallucinogenic drug.
The search for the missing and involved over 130 people. The man went missing on Friday night but was only found on Saturday afternoon completely naked a mile from the park. The man reported that he had no memory of anything that happened during the time he was missing.
Til Death Do Us Part..?
If you are an avid Disney fan, you probably heard about people scattering their loved ones' ashes at Disney parks, more exactly at two specific attractions: Haunted Mansion and Pirates of the Caribbean at Disneyland. If people scattering ashes at Disney attractions is news for you, well, welcome to a some-what usual happening.
The Los Angeles Times even reported about the most recent incident in 2019. A Cast Member, working at the Pirates of the Caribbean ride, spotted a guest dropping some "baby powder" like substance into the water.
Another documented incident happened in 2002. A Cast Member working at The Haunted Mansion said that a small group of visitors asked for a little extra time for a quick memorial service for a 7-year-old boy who had passed. Later, one of the ride operators saw one of the guest in that group scattering a "powdery substance" off her Doom Buggy.
So, what were the consequences of these actions? The rides closed down until they had been cleaned and no danger to guests was confirmed before re-opening.
There are no confirmed park banishments in these two cases, but it's fair to remember the public that scattering human ashes on private property, without written permission, is a misdemeanor violation. And, the risk may not be worth it because if this happens, the ashes are swept and thrown away.
Related: The Wildest Disney World Guest Stories from 2019
Drinking Around the World… Has A Limit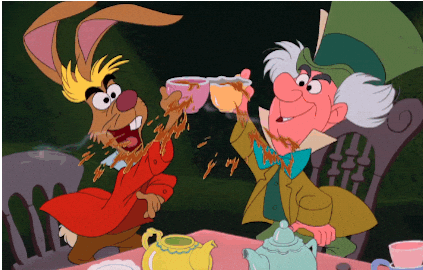 Things at EPCOT can get a little out of control sometimes because of Drinking Around the World. Having a drink in each country at EPCOT's World Showcase can be very fun, but at the same time, some people can take the drinking a little too far.
This story also made the news back in 2013 during EPCOT's Annual International Food and Wine Festival. A drunk 23-year-old man decided to go backstage and steal a cargo work cart. The man punched an employee who tried to stop him from entering backstage, punched another employee who tried to stop him from taking the cart, then hit a female employee in the face with a 3-foot-long PVC pipe.
Which story did you think was the craziest? Have you ever experienced, heard or seen any crazy things happening in Disney properties?