Star Wars fans probably never heard of Star Wars: Underworld, but it was George Lucas's most ambitious project since A New Hope and inspired much of today's Star Wars media, like The Mandalorian and more.
Related: 'Star Wars' Finally Reveals Full Origin Story For Supreme Leader Snoke
Recent test footage leaks of Star Wars: Underworld, a planned TV series from the mind of George Lucas in the late 1990s and early 2000s, show how the Star Wars universe could have drastically changed if the show got aired.
According to Nerdstalgic, Star Wars: Underworld was reportedly in development for over seven years! In 2005, George Lucas brought in a team of writers from the original trilogy and prequel trilogy movies to Skywalker Ranch, sparing no expense for cast, crew, and special effects.
Lucas originally planned the series to be 50 episodes in total, giving a gritty and much darker look into the underbelly of the Empire and its controlled planets with the general focus on everyone's favorite shooters: Stormtroopers.
The show was reportedly so "weird" and far-fetched that Underworld planned to show a look into Emporer Palpatine's love life. The Sith Lord would have become incredibly vulnerable, becoming jaded and morbid after his love dumps him.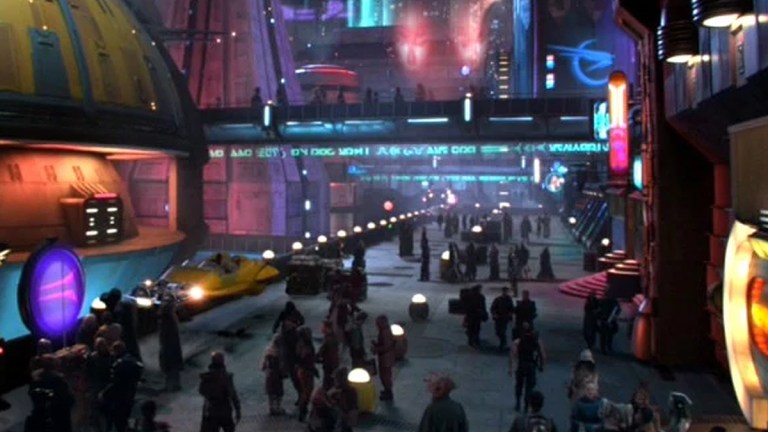 Lucas wanted the show to be like nothing else, almost a surrogate for his Star Wars saga films as Underworld was set to explore forgotten and crucial canon.
Underworld was not like Star Wars: The Clone Wars, but rather more like the movies. George Lucas wanted to make sure that even though the series would be on television, Star Wars: Underworld would explore his universe of Luke Skywalker (Mark Hamill), Darth Vader (James Earl Jones), and Han Solo (Harrison Ford) in no way before.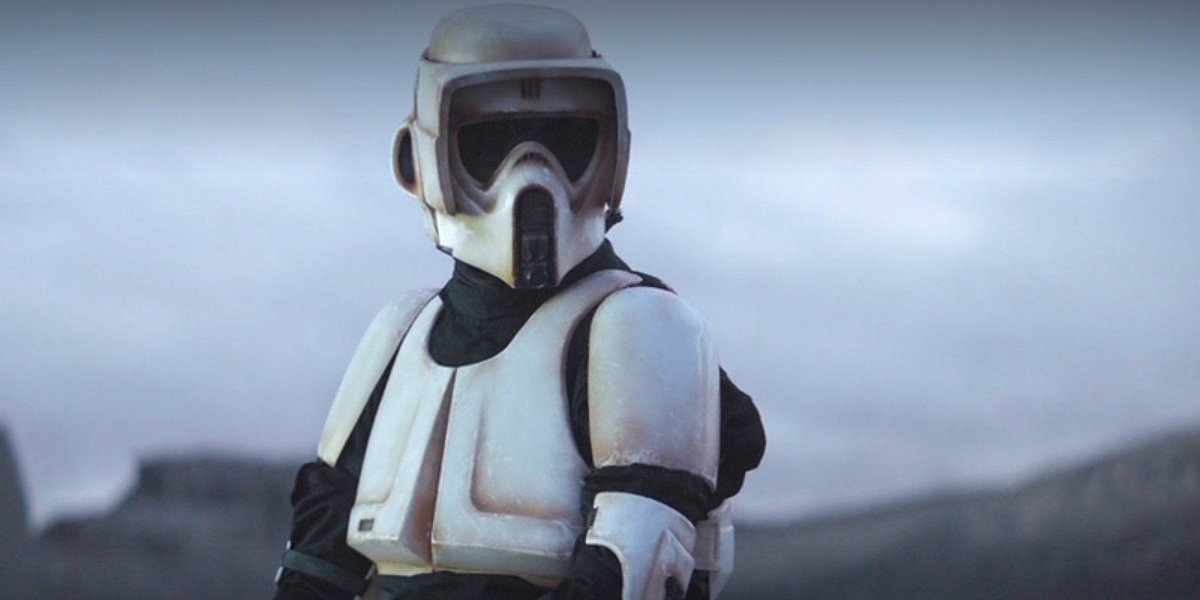 Related: 'The Mandalorian' Was "Nothing" Compared to What's Next For 'Star Wars'
Lucas reportedly wanted to show the story of Han Solo long before Disney explored the smuggler's origins in Solo: A Star Wars Story (2018).
After writing two 25-episode seasons, Lucasfilm planned on diving deep into what happened between Star Wars: Episode III – Revenge of the Sith (2005) and Star Wars: Episode IV – A New Hope (1977). Taking a Blade Runner (1982) approach, the series would be dark. Focusing on the crimes of Coruscant and contrasting it with Han Solo and Chewbacca's early days as pirates.
Den of Geek writes:
In terms of specific details and story beats, only a few tidbits have been revealed through the years. Stephen Scaia, who was one of the people developing stories with Lucas, revealed that the show included "the story of how Han met Chewie and how Lando lost the Millennium Falcon", both of which now seem likely to appear in the feature film Solo: A Star Wars Story.

It's clear from early concepts in Revenge of the Sith that Lucas really wanted to tell the young Han Solo story. In a cameo that was fortunately cut from the movie third prequel, it would have been revealed that Han had spent his life on Kashyyyk, where Chewbacca raised him into the smuggler he would one day become. It would have also involved Han meeting Yoda during one of the movie's battles.

Credit: Lucasfilm / Disney
The series was unfortunately shelved and later recycled into Solo: A Star Wars Story and The Mandalorian. The record-breaking, trend-setting streaming series about Din Djarin (Pedro Pascal), Cara Dune (Gina Carano), and Boba Fett (Temura Morrison) rescuing a young force user (Grogu) took on Star Wars like never before with a grounded, more realistic approach to the Star Wars saga.
Again, Lucas was way ahead of his time, and by the time Star Wars: Underworld was ready to take off, cable television was going out the door and original streaming content like The House of Cards from Netflix was still years away. Underworld was deemed "too expensive" and ultimately shelved in 2012 when The Walt Disney Company finalized their acquisition of Lucasfilm.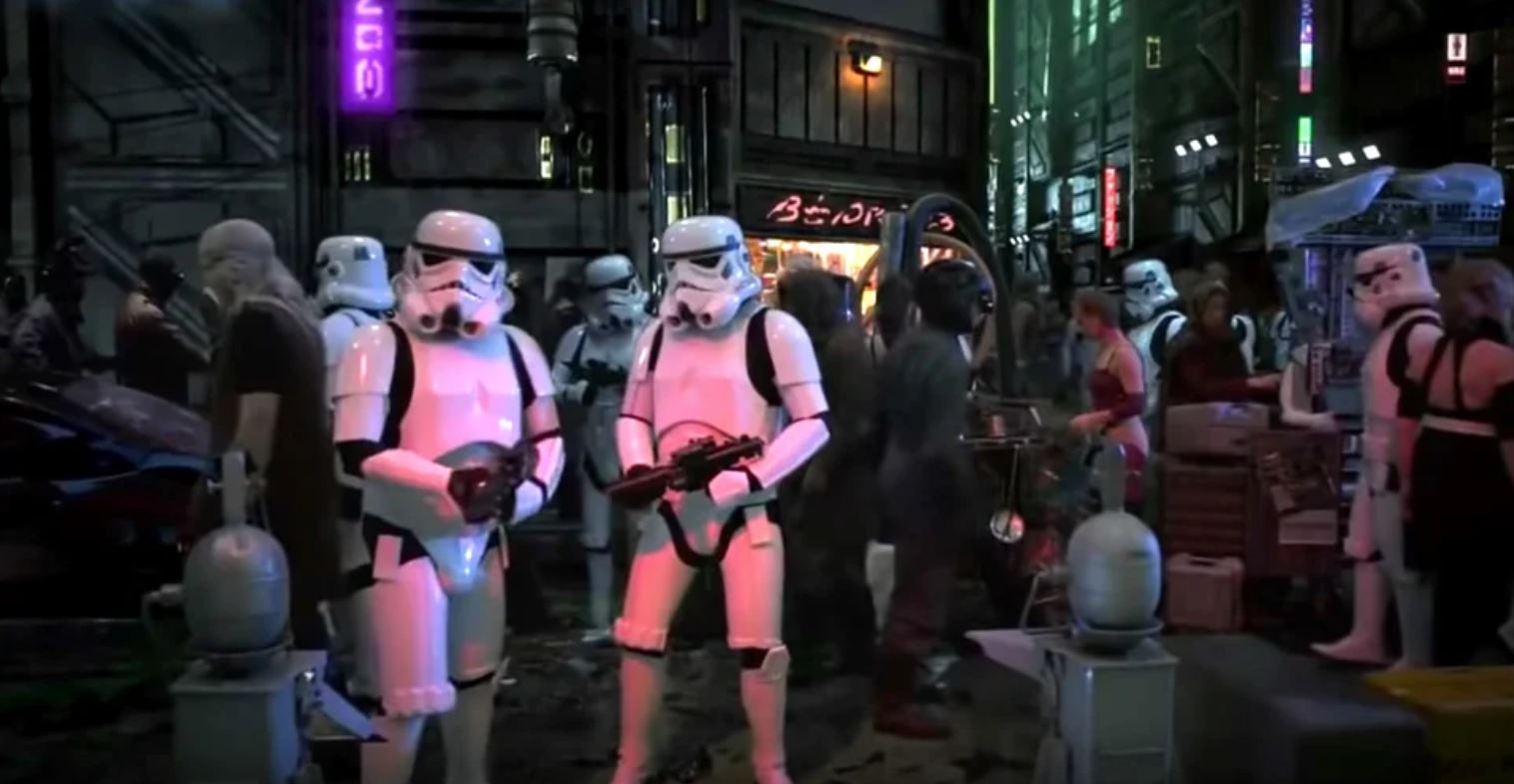 Related: 'Book of Boba Fett' Leaked Scene Proves 'The Mandalorian' Was "Nothing"
If Underworld had been dreamt up only a few years later, it's possible Star Wars fans would be watching the series from their phones today. With the show undoubtedly taking off, it's even possible that George Lucas would have restrained from selling Lucasfilm to Disney entirely, and as a result, drastically changing today's Star Wars movies and TV shows.
Did you know about Star Wars: Underworld? Let us know in the comments below!